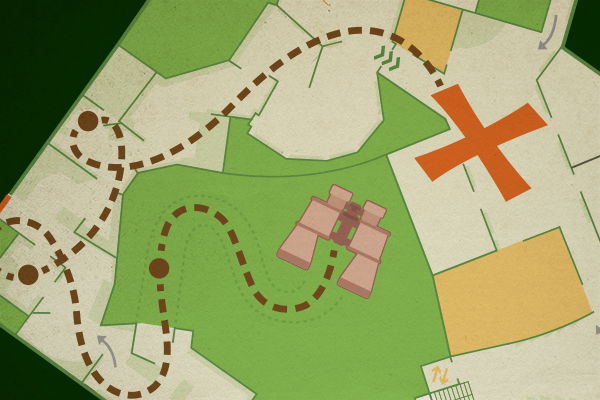 Flashlight Scavenger Hunt
After closing for the day and turning the lights down low, the Creation Museum's hundreds of exhibits are yours to explore (for student trips), from the Garden of Eden to the Dinosaur Den.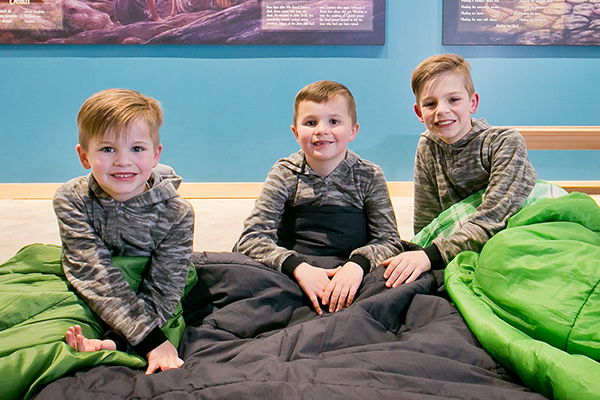 Late-Night Fun
Head off on a scavenger hunt, then settle in for some entertaining and educational videos, and grab a bedtime snack before lights-out.
Full Itinerary
Evening Arrival
Check-in for overnight visit. Bring in bedding.
Sleeping areas: Girls in Christ, Cross, Consummation, Boys in Relevance of Genesis
Emergency Evacuation Procedures (Department of Public Safety)
Video, Museum Flashlight Scavenger Hunt, and Late-Night Snack
Preparation for bed. Lights out at midnight.
Day at the Creation Museum/Departure
Wake up. Gather belongings and return them to vehicles.
Breakfast in Noah's Café
Created Cosmos in the Stargazer's Planetarium
Animal Encounter, with a special souvenir
Free to tour the Museum, Eden Zoo, and Botanical Gardens
Prices and Reservations
Minimum group size: 30 participants and 4 chaperones (34 total)
Maximum group size: 70 participants and 8 chaperones (78 total)
Participants (Ages 9–17): $57.95
Minimum of 30 participants (or paying for 30) required, maximum of 70. This program is intended for youth and school groups ages 9 to 17, not groups of adults.
Chaperones (Ages 18+): $37.95
One chaperone per 10 participants required (minimum of four, maximum of eight): Two male, two female. Additional chaperones beyond eight must pay participant rate.
Take Home a Memory
Don't miss getting your group picture taken by FotoFX! Special overnight package rate of $8 includes one print and a digital copy for an additional $2.
Request Your Reservation
Payment and Cancellation Policies
A $250 deposit is required at the time of booking. Final payment is due three weeks before the overnight. See payment, cancellation, and rescheduling policies for more information.