Water Features
A three-acre lake and a variety of waterfalls and fountains soothe the senses and provide abundant photo opportunities as you explore the gardens. The oriental-themed koi pond is replete with colorful species of goldfish and surrounded by bamboo and other lush foliage.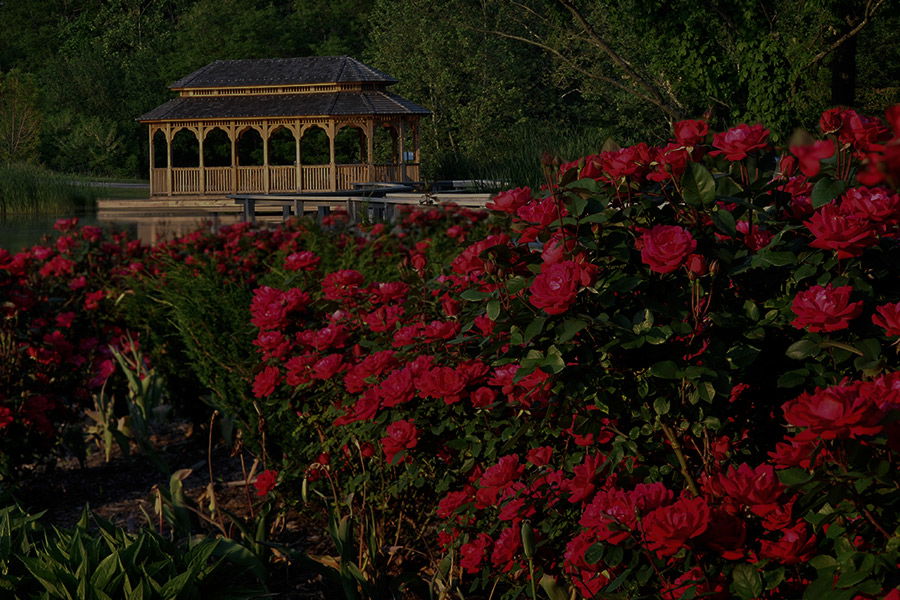 Beautiful Gardens
Enjoy the serenity as you watch butterflies and hummingbirds dance among the flowers, while topiary dinosaurs and over 550 varieties of plants add to the exotic outdoor experience. Walk above our verdant bog and view the river birches, weeping junipers, and thousands of perennials and carnivorous plants.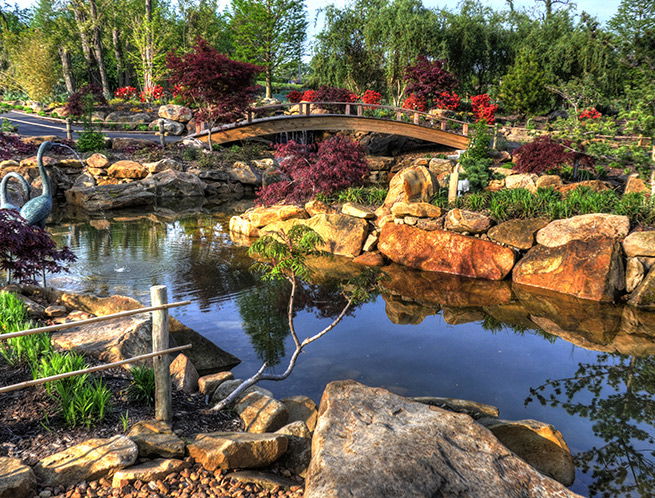 Bridge Walks
Take a walk over our over half a dozen bridges for a unique view of the gardens. The unique suspension and floating bridges are ready to delight young and old.
Botanical Gardens 360° Virtual Tour
Catch a glimpse of the beauty that you will experience in the gardens during the summer in the Botanical Gardens 360° Virtual Tour.
This experience is only available for our users with JavaScript.
Mining Sluice
Pan for beautiful gems at our Cedarville University Mining Company Sluice. As you pan a bag of dirt, you will uncover your own gemstones and then identify them while learning about geology. Purchase your dirt for just $6 (including tax).
Enhanced Tour
Each of the stops along the enhanced tour through the gardens will inspire you and show you how creation magnifies its Creator. To join the tour, please call (859) 394-6048 or view in your mobile browser, and start with stop 20.
Garden of Lights
Visit during Christmas Town each year to see the gardens decorated with a spectacular display of lights, plus a live Nativity. This annual tradition is a great way to focus on the true meaning of Christmas.