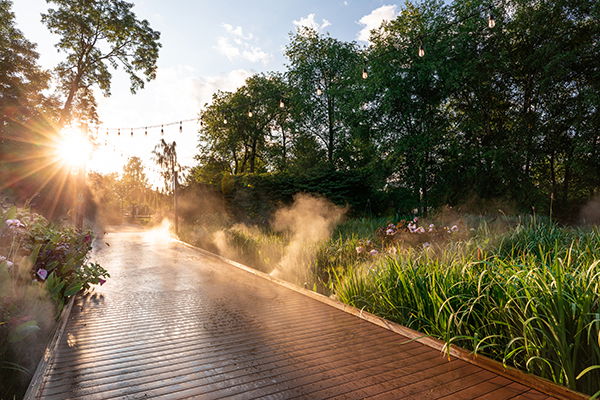 Bog Garden
Bog bridge makes it possible for guests to walk above this verdant area, viewing thousands of perennials in this unique area of our gardens.
Learn More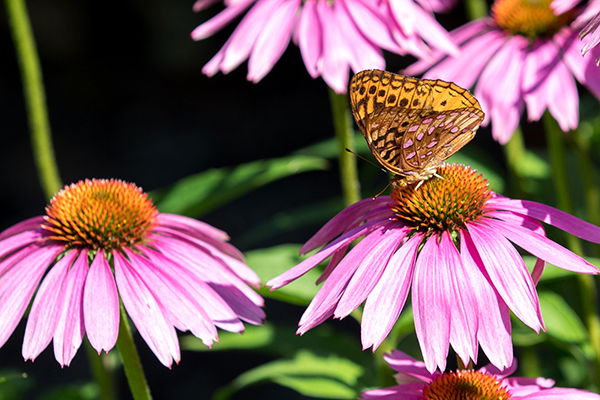 Butterfly/Hummingbird Garden
You will see many varieties of plants, including butterfly bush, coneflower, and daisies, all of which attract and feed these precious pollinators.
Learn More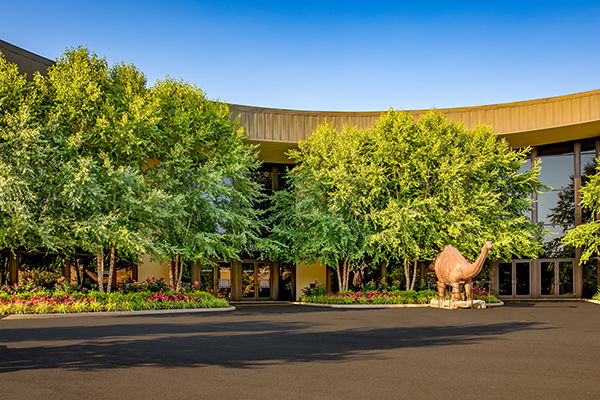 Circle Garden
The abundance of flowers is also sure to delight you as you stroll through this garden on your way to the Creation Museum.
Learn More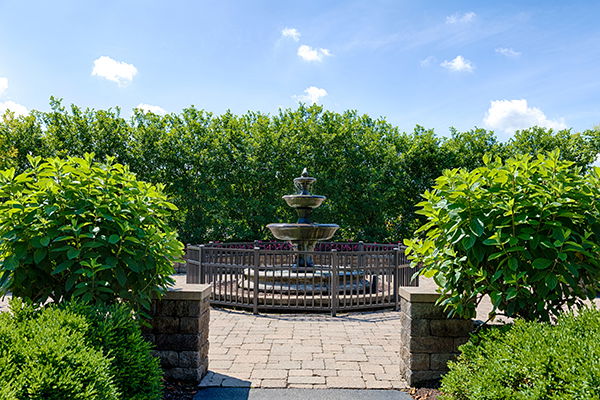 Courtyard Garden
This garden features a large tiered fountain in the center, providing an excellent guest photo opportunity.
Learn More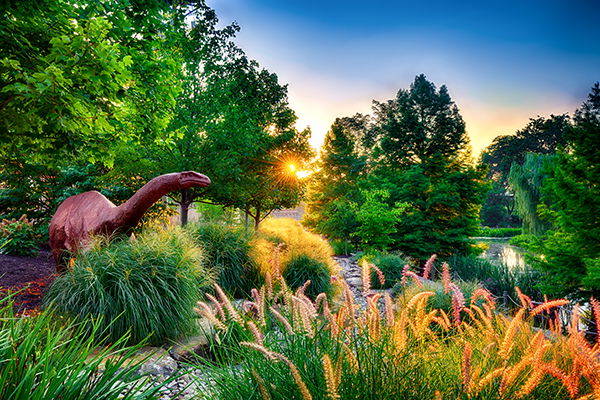 Dry-Creek Garden
A grove of red maple trees provides ample shade for a variety of perennials as you enter the Dry-Creek Garden.
Learn More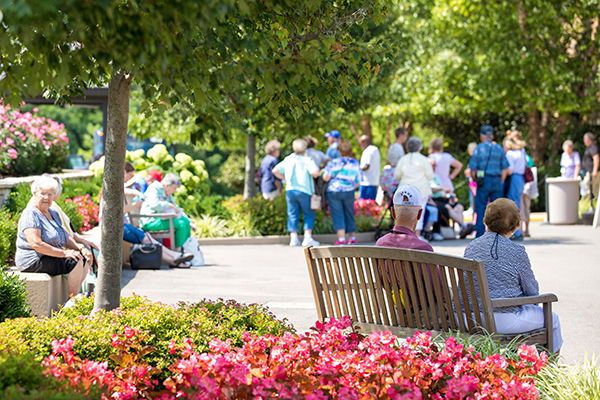 Entrance Garden
The Entrance to the Botanical Gardens and the Creation Museum invites and welcomes you with a variety of seasonal plants on display, such as flowering cherry, viburnum, and large, red maple trees.
Learn More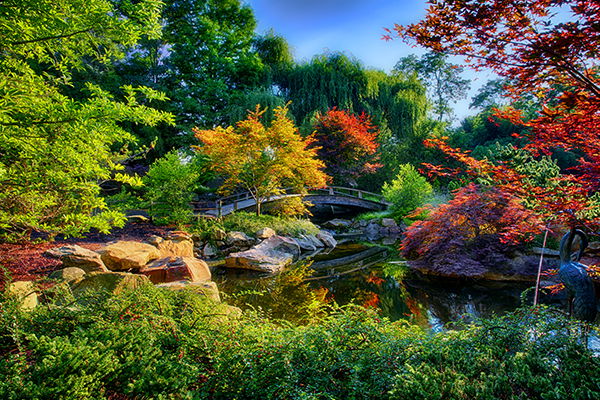 Koi Pond Garden
The Koi Pond Garden is a very relaxing place to feel the serenity of God's creation all around you.
Learn More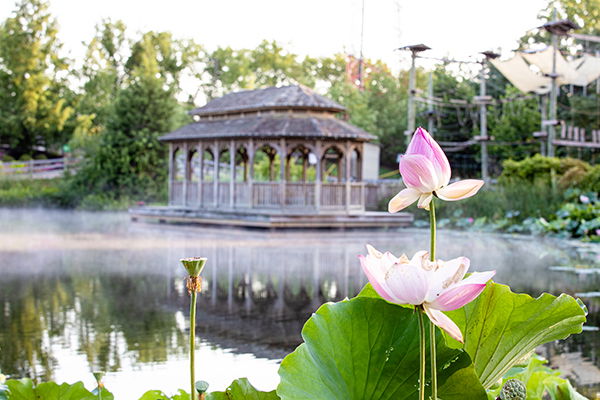 Lake Garden
Most guests would not consider a lake to be a garden! A stroll through the lake garden may take you across an arched bridge, along a boardwalk, or over one of seven other bridges. There is even a floating bridge!
Learn More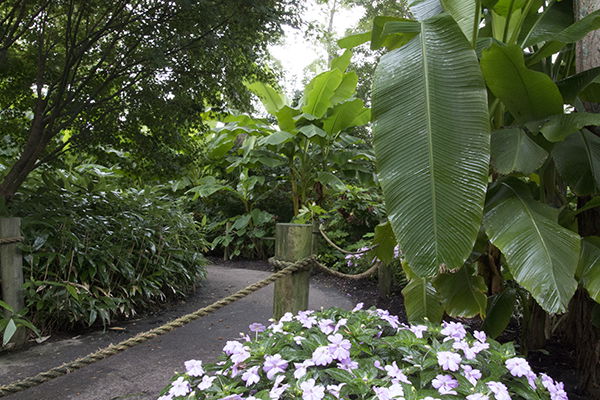 Rainforest Garden
The Rainforest Garden at the Creation Museum is an area replete with tropical plants. You will see the large leaves of banana trees, elephant ears and more! See if you can find the large T. rex topiary hidden in this garden.
Learn More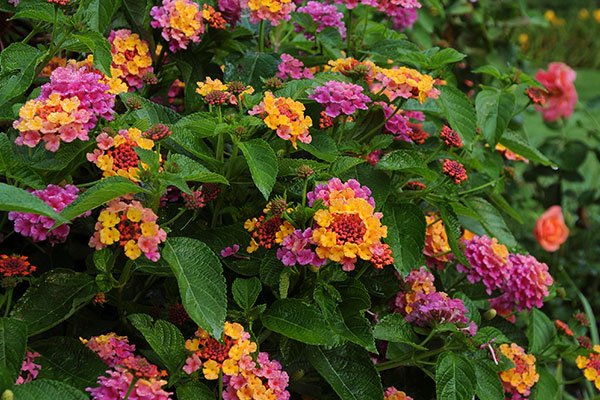 Seasonal Plants
Every season and year, we plant a variety of plants that will only survive in a specific climate or temperature.
Learn More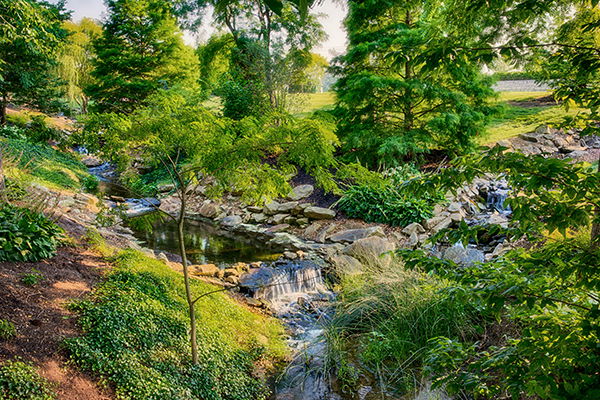 Woodland Garden
As you stand on the Truss bridge, you will see that a big part of the Woodland Garden is occupied by native trees. Black walnut, hackberry, and locust trees, for example, provide a summer canopy for this garden.
Learn More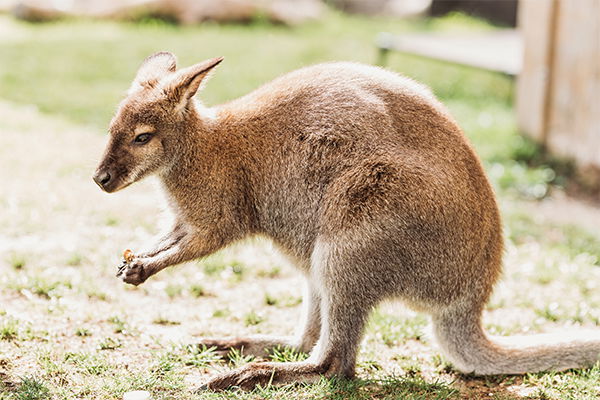 Zoo Garden
The zoo is a fun and interactive place for children and adults to experience close-up encounters with unique animals. There is open green space with a variety of large, native trees around the outside of the zoo. Don't miss the topiary dinosaurs by Buddy Davis!
Overview of Botanical Gardens
A botanical garden is a collection of plants cataloged and managed for purposes of education, research, and enjoyment. Months of thought and planning, countless hours of time from staff and groups of volunteers were involved in the establishment of the gardens that you see today. Our "field research" started with small trials of specific plants chosen for hardiness and viability in our gardens.
At the Creation Museum, seasonal garden tours provide educational details of the plants. Whether taking a formal tour or strolling the gardens independently, visitors often comment that they experience serenity as they encounter the lush gardens and the magic of beautiful butterflies or hummingbirds dancing among the flowers.
Each season, there is something new to enjoy in each garden. Topiary dinosaurs and many varieties of plants add to the exotic outdoor experience as each garden area, with each plant specially selected, engulfs you in a different environment.
A variety of waterfalls and fountains soothe the senses and provide abundant photo opportunities as you circle and explore the more-than-three-acre lake. The lake is an integral, ecological part of the Botanical Gardens offering additional opportunities for education, research, and enjoyment.
The collection of gardens at the museum was created not only to display God's majesty and character through his creation but also to be used as outdoor gathering spaces. The garden pavilions are constructed precisely for that purpose, giving families and groups an area to gather together in a beautiful, fresh-air space.
With wonder and intrigue for all his creation, we continue to care for and add to the beauty of the Botanical Gardens at the Creation Museum.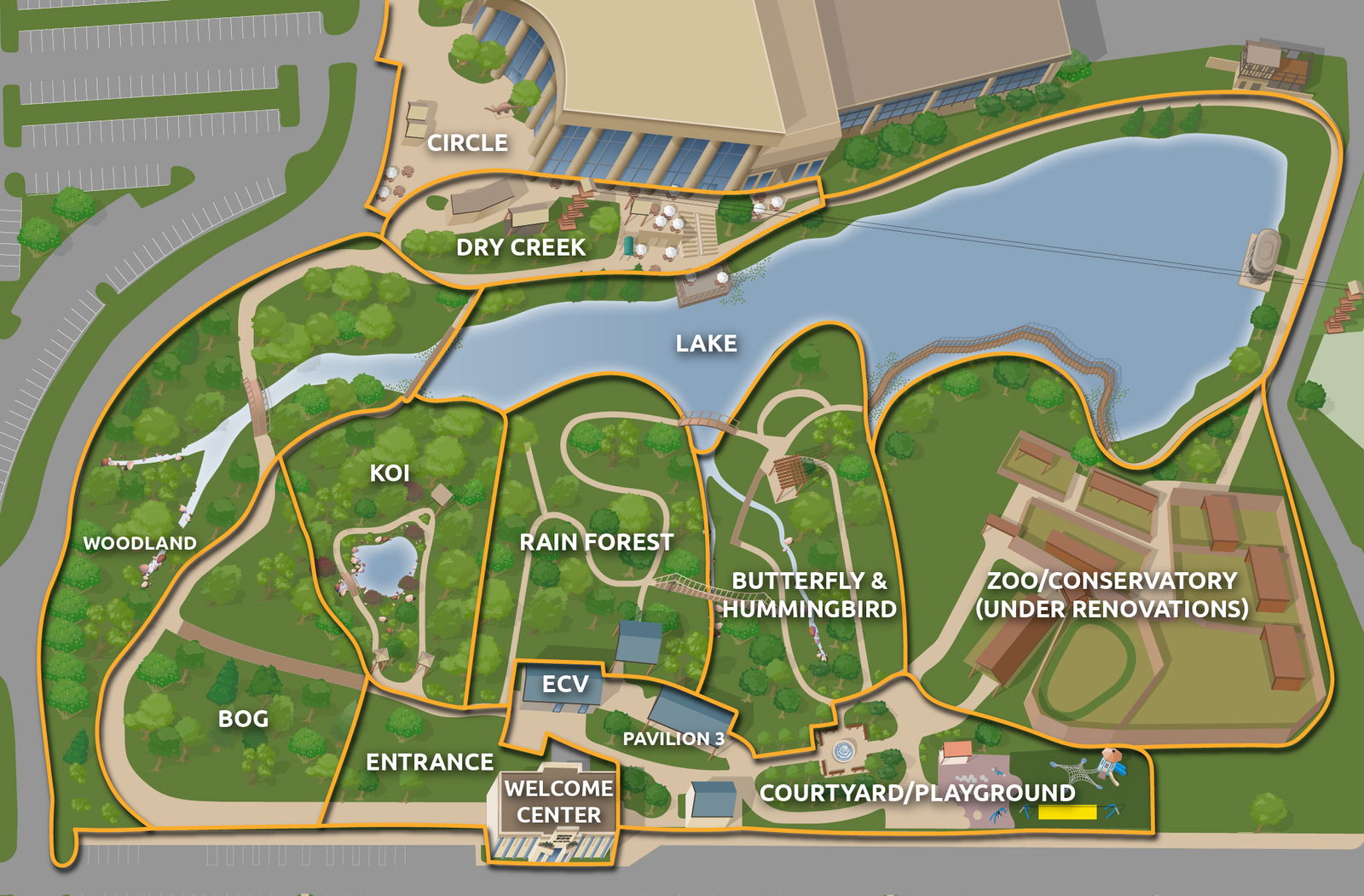 Enhanced Tour
Each of the stops along the enhanced tour through the gardens will inspire you and show you how creation magnifies its Creator. To join the tour, please call (859) 394-6048 or view in your mobile browser, and start with stop 20.
Garden of Lights
Visit during Christmas Town each year to see the gardens decorated with a spectacular display of lights. This annual tradition is a great way to focus on the true meaning of Christmas.