Animals Are Excited to Meet You!
Come see a variety of animals as you stroll through our family-friendly zoo, which is designed to give guests a hands-on experience with God's amazing creatures. Animals you might encounter during your visit include alpacas, chickens, donkeys, goats, pigs, and more!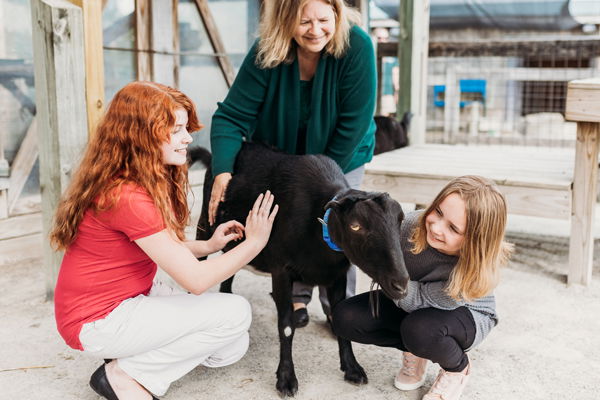 Children's Zoo
The Creation Museum's zoo offers an opportunity to learn about animal kinds, and zoo staff are always ready to answer questions! Many of our animals are touchable, and our Children's Zoo is open during select times to allow guests to interact with our friendly goats.
Learn More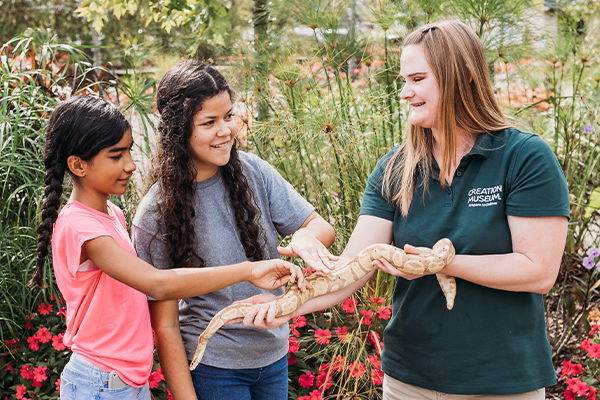 Animal Encounters
Meet our zoo's animal ambassadors during shows in Legacy Hall, offered on select dates. From tarantulas to snakes to an armadillo, you never know what critters you'll meet! Check your daily schedule for times and show themes.
Learn More