Animals from Alpacas to Zonkeys
Come see a variety of animal kinds as you stroll through our family-friendly zoo, which is designed to give guests a hands-on experience with God's amazing creatures. Animals you might encounter during your visit include a donkey, zorse, zonkey, alpacas, camels, coatis, goats, wallabies, and more.
Opportunity to Learn
As with other aspects of the Creation Museum experience, the zoo offers an opportunity to learn. Zoo signs and staff can help answer important questions related to the history of Noah's Ark and the biblical animal kinds.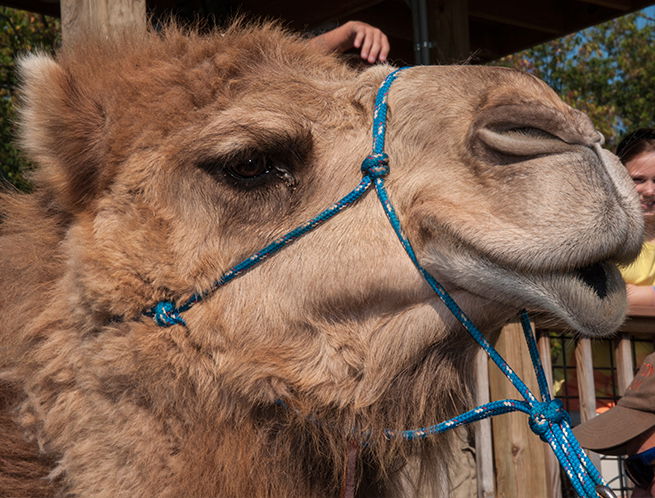 Camel Rides
You won't want to miss a camel ride at Eden Animal Experience. Gomer and CJ, our friendly dromedary camels, are often available to give you a ride.