Noah's Café
Noah's Café is the perfect stopping place for guests. Located right off the main lobby as you enter the museum, the cafe features fresh salads, burgers, wraps, sandwiches, and dinner entrees. We offer meals including fries (or substitute our house salad) and fountain drinks for your convenience. The café also has a wide range of snacks, including cookies, candy, and a full line of Pepsi products. When dining out, we understand how difficult choices can be when trying to avoid certain ingredients, whether it is due to food intolerances, food allergies, or personal choice. We offer both vegetarian and gluten-free options at Noah's Cafe, and we have an allergy book available with a list of ingredients, which are provided from our vendors. Please speak to a manager during your visit if you have any questions regarding dietary needs and we would be glad to assist you!
Hours
Noah's Café is open:
Sunday: 1:00 p.m. – 6:00 p.m.
Monday through Saturday: 10:30 a.m. – 6:00 p.m.
Noah's Coffee is open the same hours as the Creation Museum.
Palm Café: Closed for the season
Terrace Grill: Closed for the season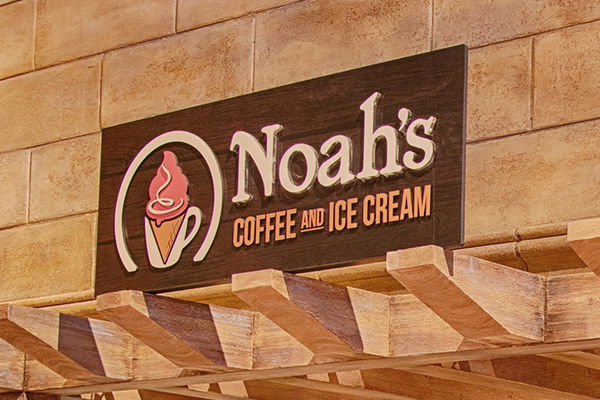 Noah's Coffee
Noah's Coffee features cappuccinos, hot teas, espresso, iced coffee, and smoothie treats. It is located in the Main Hall on the upper level of the museum as you begin your tour.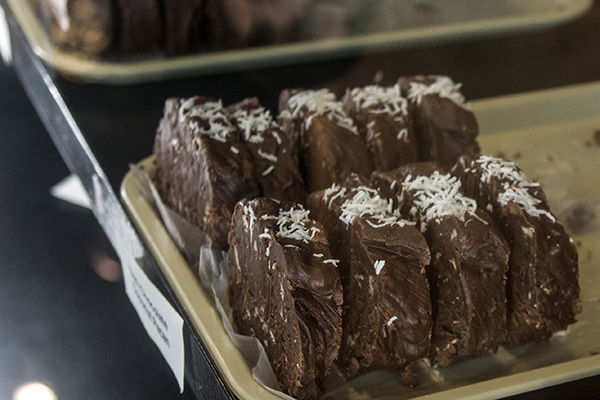 Uncle Leroy's Fudge
Bring home some tasty fudge on your next visit to the Creation Museum. Uncle Leroy's fudge is prepared in a traditional copper kettle and poured onto a marble slab where our artisans hand work it into loaves. The loaves are cut into savory slices, each weighing approximately 1/2 lb. Uncle Leroy's famous thin, snappy, brittle candy is also available—the epitome of buttery, sweet, salty, and crunchy goodness. Uncle Leroy's is located at the entrance to the Main Hall on the upper level of the museum.