Back to All Discover Programs
Have you ever looked up at a clear night sky, marveled at all the stars, and then wondered which ones you were seeing? Would you like to view the rings of Saturn or the moons of Jupiter? Are you intrigued by the idea of seeing a galaxy or nebula? If you answered yes to any—or all—of these questions, then Stargazer's Nights are for you. These programs are led by creation astronomer Dr. Danny Faulkner.
Tickets are $19.99 per person. This event is designed for older children and adults, but budding astronomers age 10 and under can attend for only $15.99. Please note that ticket prices do not include tax, and tickets are refundable up to three days prior to the event.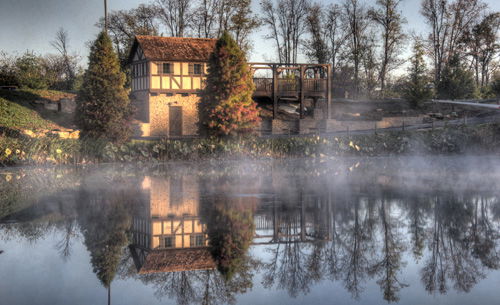 Come join us for an evening of astronomy, fellowship, and worship on a journey through the universe. The program will begin in the Planetarium with an astronomy-themed devotional.
After a few instructions on how to get the most out of your viewing experience, you'll head out to the Observatory, where several telescopes will be set up. Depending on the time of the year, you'll be treated to a variety of heavenly views. There will be binary stars, nebulae, globular clusters, galaxies, and planets. You may even be treated to an iridium flare as a satellite passes by or a view of the space station as it races overhead. It's amazing to actually see the colors of stars; one favorite is a binary pair of stars, one yellow and one blue.
For more information about this program, or if you have any questions, please email the programs team.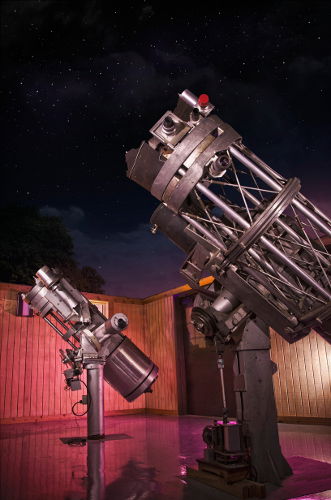 Dates
9:00 p.m., Friday, May 26, 2023
9:00 p.m., Friday, June 16, 2023
9:00 p.m., Friday, July 21, 2023
9:00 p.m., Friday, August 18, 2023
8:00 p.m., Friday, September 22, 2023
Purchase Tickets
Private Stargazer's Night
Would you like to participate in a Stargazer's Night but are not able to make it to a regularly scheduled event? Private bookings are available with advance notice (subject to availability). We can accommodate groups of 40 to 78. Contact the programs team for availability via email. A $100 deposit is required upon booking (must be booked at least one month in advance).
Price: $15.99 per person
Groups size: minimum of 40 to 78
*prices do not include 6% Kentucky sales tax
Please Note
Program dates are selected based on several factors to provide for the best possible viewing of interesting night sky phenomena including planets, globular clusters, binary stars, galaxies, and nebulae. Surprisingly, the moon can cause "light pollution" making faint objects like galaxies and many nebulae hard to see. As such, programs are generally scheduled to coincide with a third quarter moon when its light will have little to no effect on the evening. Private programs can be scheduled at any time, but please be aware that some astronomical marvels may not be easily visible based on the date of the program and the phase of the moon.