Hours & Dates
ChristmasTown runs from 5:00 to 8:30 p.m. every night, November 23 through December 30, 2018, in addition to the museum's regular hours from 10:00 a.m. Closed Christmas Eve and Christmas Day.
Free Event
Admission is free to ChristmasTown at the Museum after 5:00 p.m.! Separate from our regular daily admission, this event is free of charge and open to the public. (Does not include museum exhibit entry, parking ($5), food, retail items, zip lines, museum shows, or camel rides.)
Save on Museum Exhibits and Unlimited Hot Chocolate!
If arriving after 5:00 p.m., for a reduced price of only $14.99 (over $40 value*) guests during ChristmasTown get all of the following:
Access to the museum's stunning exhibits including the walk through biblical history (Included in regular admission tickets)
A collectible souvenir mug with unlimited hot chocolate refills on the night of your visit
Access to a new Fun Zone for kids in the museum's huge Legacy Hall auditorium
Entry to a high-tech show in the brand-new 4D Special Effects Theater
*Based on adult admission price. Offer available only during ChristmasTown at the Museum from 5 p.m. to 8 p.m. If you have questions about this offer, please email us or call 800-721-2298.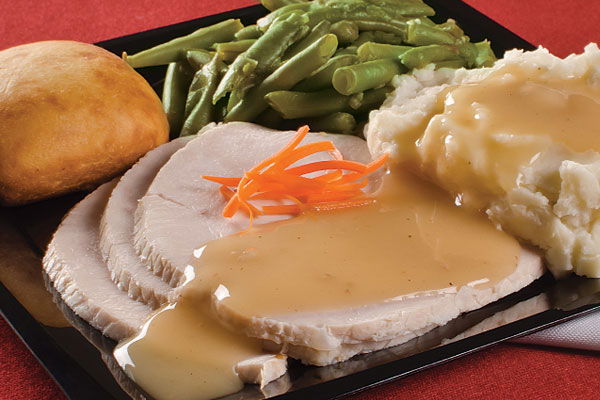 Family Dining
Noah's Café will once again be offering a special turkey dinner that is only available during this time of the year. Enjoy an amazing view of the lights while dining on our deck that is now heated and enclosed. Our delicious food will warm you up on a crisp night!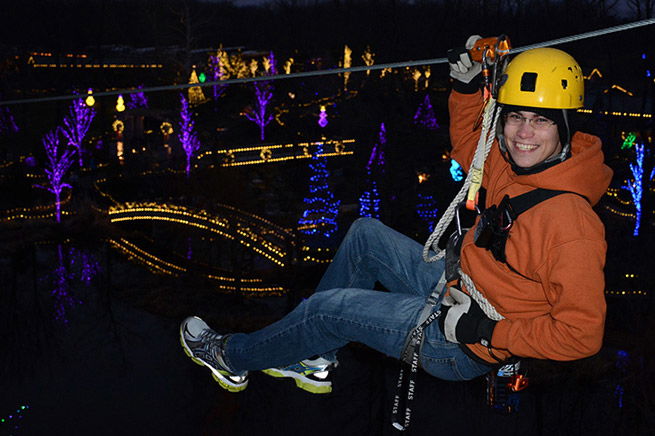 Christmas Zip Lines
Nov. 24 & Dec. 1, 8, 15–30*
Get a bird's-eye view of the colorful lights as you soar down the Screaming Raptor Zip Lines. During ChristmasTown you can zip down three lines, which takes under one hour to complete. *Closed Christmas Eve and Christmas Day.
Live Nativity
Step back in time as you view a realistic recreation of the events surrounding the night of our Savior's birth. Reflect on the true meaning of Christmas as you watch Mary and Joseph with baby Jesus.
Who Is Jesus?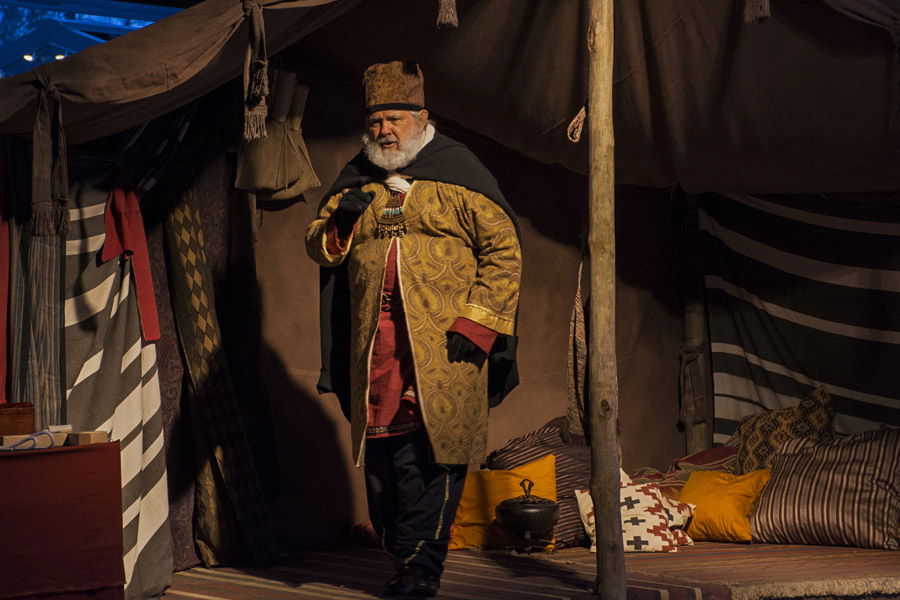 The Magi's Journey
As you walk through the Garden of Lights, you'll also encounter one of the Magi, a wise man who journeyed to Bethlehem to see "the one who [was] born King of the Jews" and learn of his amazing journey.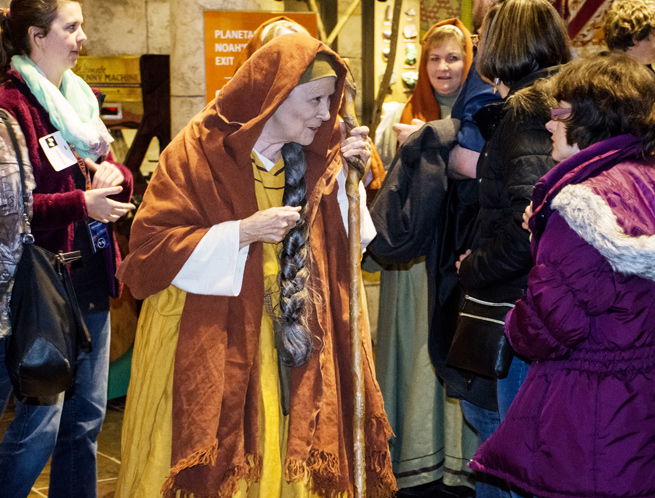 Meet Bible Characters
Keep an eye out for biblical characters such as the shepherds roaming the Garden of Lights and telling about their connection with the birth of Christ.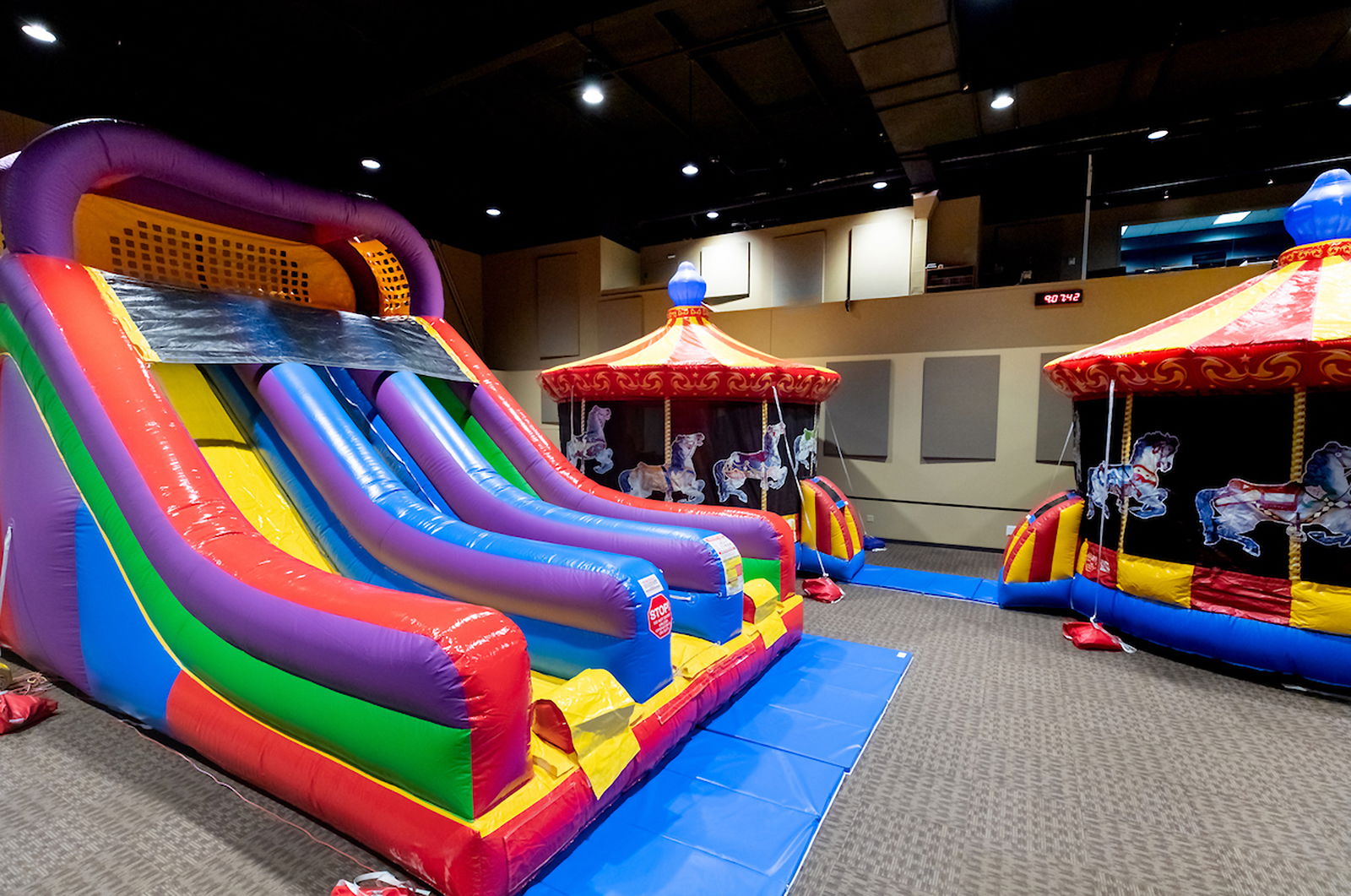 Fun Zone
A new addition to this year's event is a special children's Fun Zone, which features an inflatable slide and bounce houses, located inside Legacy Hall. Get access to this area by taking advantage of our special pricing after 5 p.m.!
Tips for Your Visit
Visit on a weekday for fewer crowds.
Arrive early to get a better parking spot, and carpool if possible.
Dress in layers. It can get quite cold in northern Kentucky.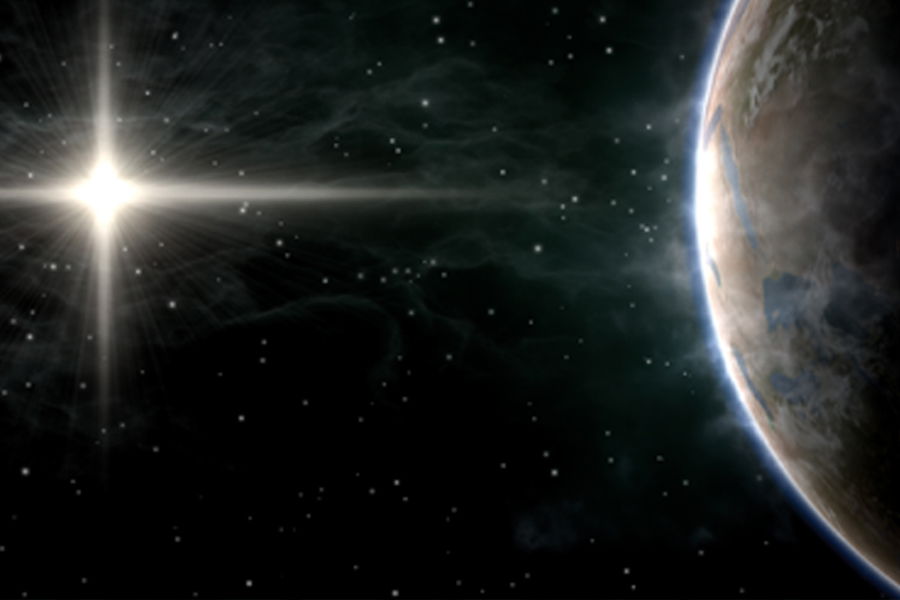 What Was the Christmas Star?
Learn about the mysterious "star in the east" that heralded the birth of Jesus and guided the wise men to Him in this planetarium show. Join us for this new look at an intriguing part of the Christmas season.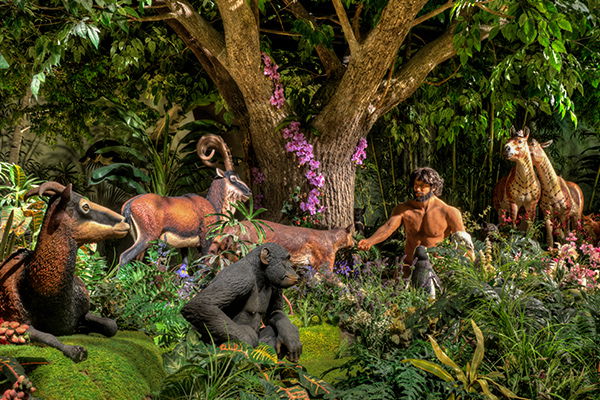 More Inside: Museum Exhibits
After viewing the free lights and nativity, warm up touring the museum exhibits and learn how God's Word makes sense of our world, and do some Christmas shopping in the bookstore.
ChristmasTime
at the Ark
Bring the family to celebrate ChristmasTime at the Ark Encounter! See the life-size ark in rainbow-colored lights, glide across the skating rink, enjoy a Christmas buffet, shop for unique gifts, meet adorable zoo animals, and more!