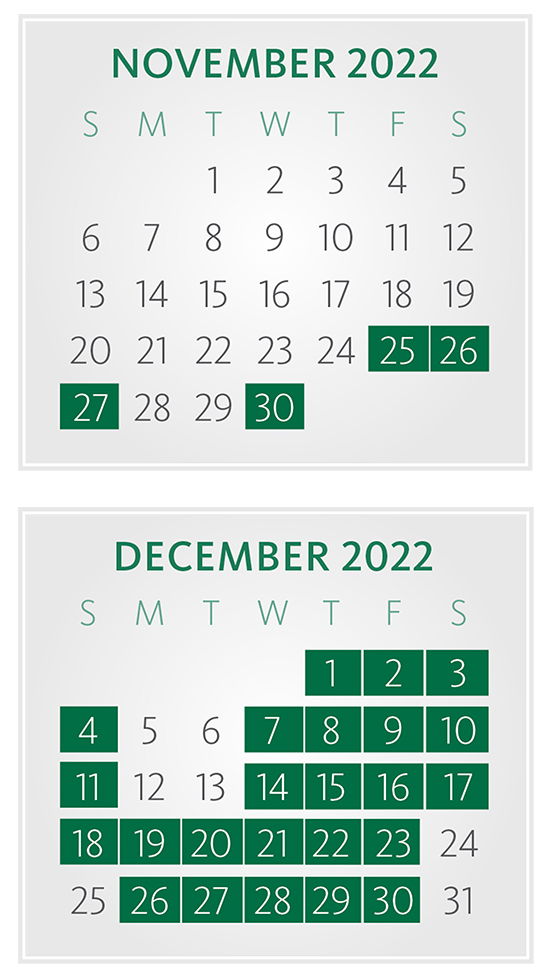 ChristmasTown 2022
5:00 p.m. to 8:30 p.m. on select days from November 25 through December 30 (more information coming soon). (See the green days on the calendar.)
Join us in the evening at the Creation Museum for our free ChristmasTown event for only the cost of parking!
Please note that although the Creation Museum's walk-through exhibits are not available to tour as part of the free ChristmasTown event extended hours, the museum's main lobby, gift/book store, Noah's Café (last meal served at 7:00 p.m.), Stargazer Planetarium, and the 4D Special Effects Theater will be open during the ChristmasTown event extended hours.
Experience
Pricing
Garden of Lights
FREE
Live Nativity
FREE
Eden Animal Experience
FREE
Children's Playground
FREE
Encounter the Wonder 4D SFX Show
FREE
The Christmas Star Planetarium Show
$9 adults/youth
$6 for children (ages 5—10)
Parking
$15 per vehicle
Christmas Meal (available until 7:00 pm)
See Dining Page
Walk-through Exhibits in the Museum
(available until 6:00 pm)
See Ticketing Page
Prices do not include Kentucky sales tax.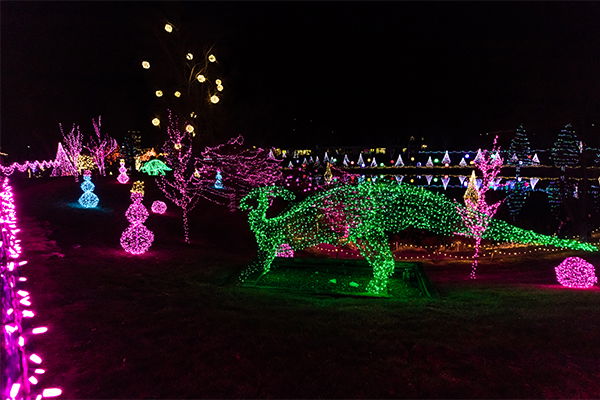 Buddy Davis Sculptures
See Buddy's life-size dinosaurs lit up with festive lights throughout the botanical gardens.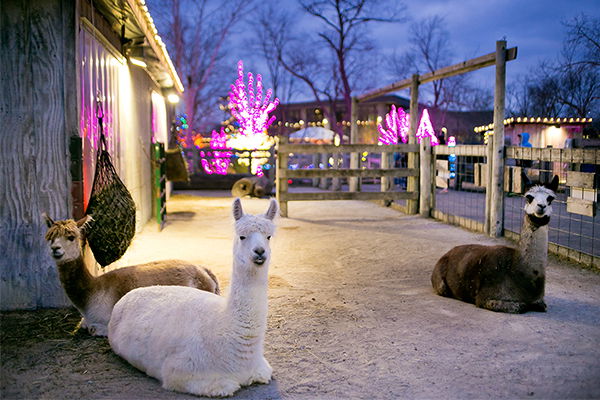 Eden Animal Experience
Kids of all ages love meeting the animals at our zoo, which gives guests a hands-on experience with God's amazing creatures.
Explore Exhibits
Visit with your admission ticket before the evening festivities and walk through biblical history as you explore exhibits that will inspire and challenge you to think biblically.
Exhibits are available until 6:00 p.m.
Included with Creation Museum admission.
Unique Christmas Gifts
Shop for one-of-a-kind, artisanal gifts, apparel, stuffed animals, books, DVDs, and much more!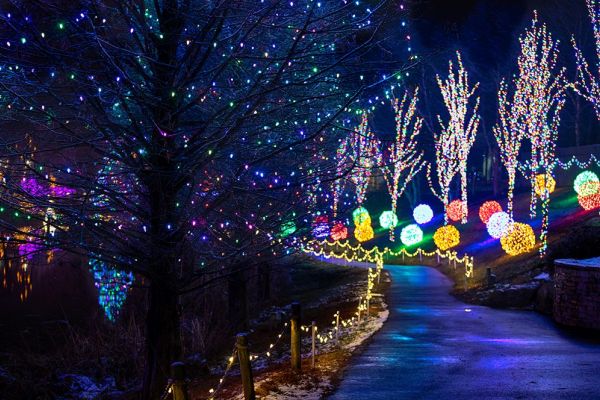 Garden of Lights
Stroll through the museum's botanical gardens amid the breathtaking display of thousands of multi-colored lights.
Live Nativity
Step back in time as you view a realistic recreation of the events surrounding the night of our Savior's birth. Reflect on the true meaning of Christmas as you watch Mary and Joseph with baby Jesus.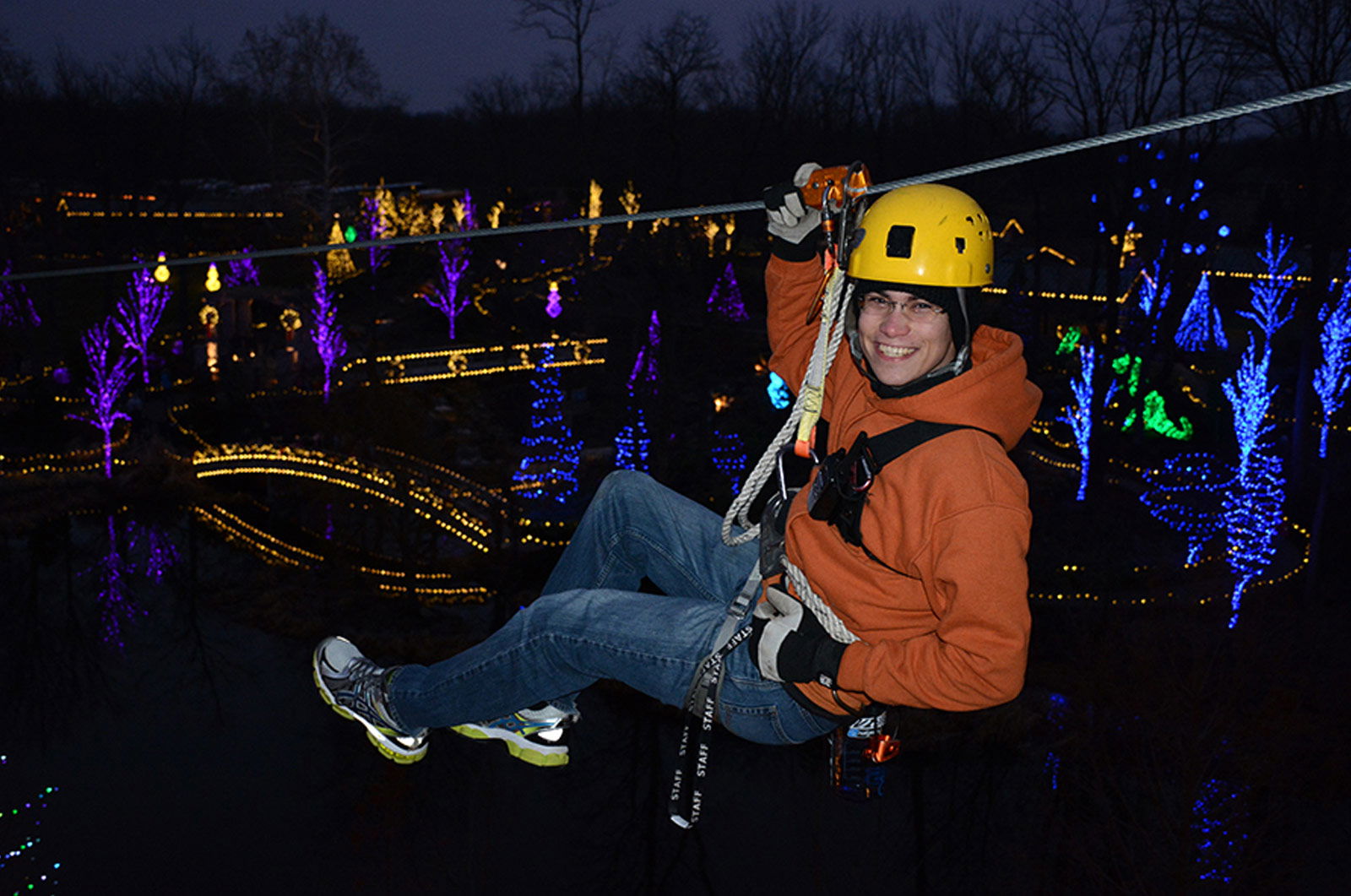 Zip Lines
Get a bird's-eye view of the colorful lights as you soar down the Screaming Raptor's special 3-line Christmas course.
Ticket purchase required. Limited availability.
Book today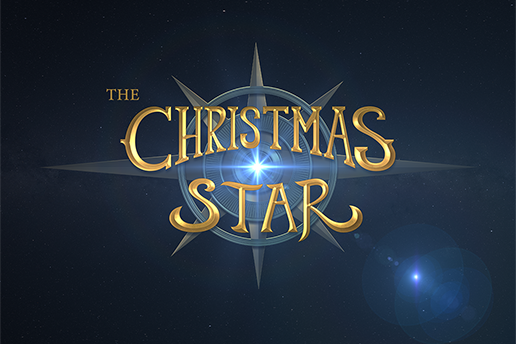 What Was the Christmas Star?
What was the mysterious star in the east that heralded the birth of Jesus and guided the wise men? Discover the truth about this special star in our first 4K planetarium show with stunning 3D scenes.
Timed ticket required.
Learn More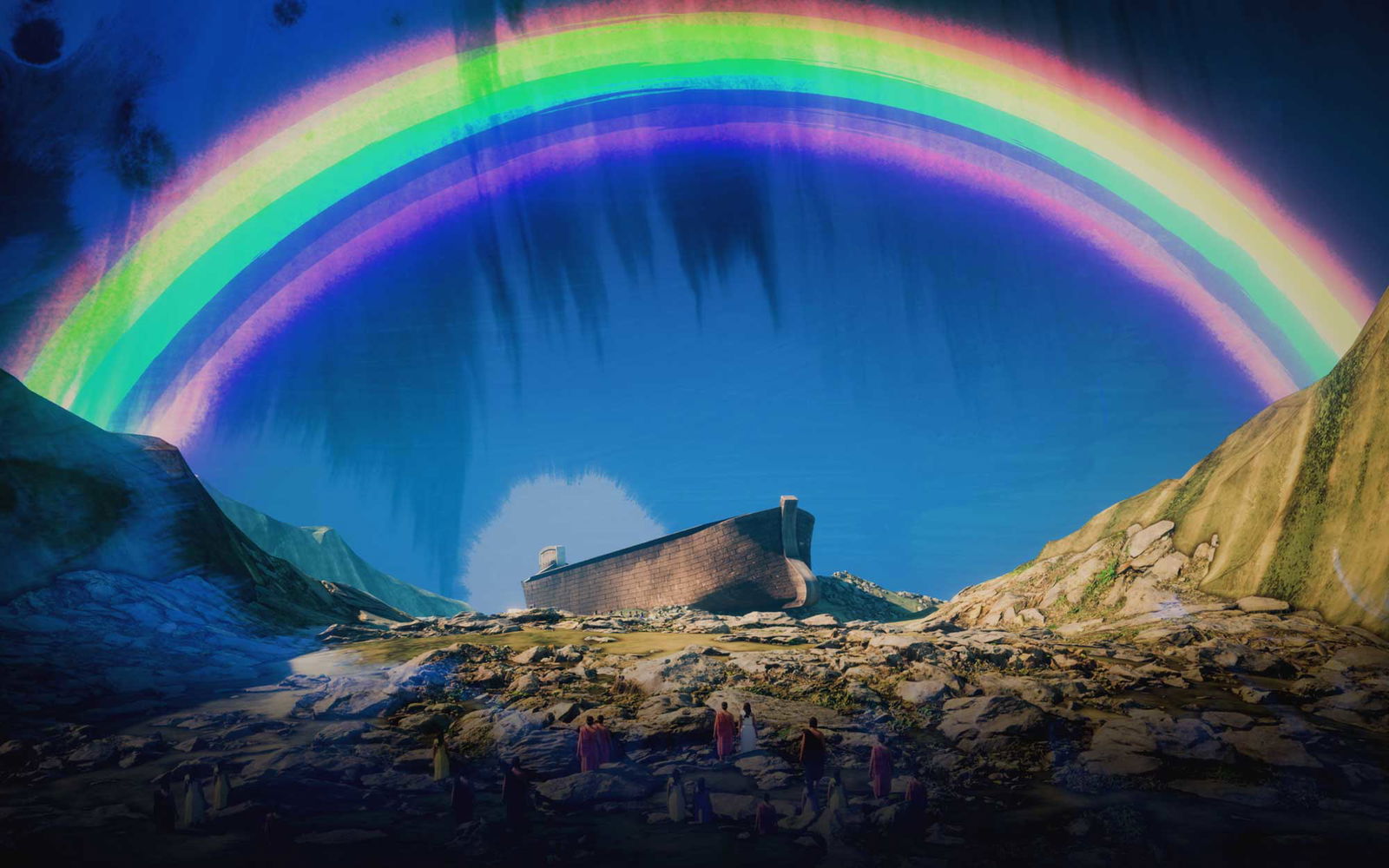 Encounter the Wonder Show
Watch this incredible, short animated show in our 4D Special Effects Theater. This program captures the wonder of Christmas by beginning in Genesis and tracing Christ through the early pages of the Bible, to his birth, life, death, and resurrection.
Learn More
ChristmasTime
at the Ark
Bring the family to celebrate ChristmasTime at the Ark Encounter! See the life-size Ark in rainbow-colored lights, shop for unique gifts, meet adorable zoo animals, and more!