Deaf-Led Offerings
New-Deaf-led worship service on Sunday morning at the Creation Museum. Join hundreds of other Deaf people in worship organized by one of our long-time Deaf volunteers with help from multiple organizations.
On Saturday, October 13, at the Ark Encounter, Deaf presenter Calvin Farley will present "The 7 C's of Creation" in our new auditorium. We are thrilled to have Calvin as our Deaf Days speaker for the fourth year in a row.
Captions will be shown all day in the Stargazer's Planetarium and other programs. Skilled ASL speakers, including Deaf volunteers and interpreters, will be available to assist with ticket sales, food ordering, and providing directions.
Make it a weekend! Don't miss Deaf Day at the Ark Encounter on Saturday, October 13.
Also at Ark Encounter
Saturday, October 13, 2018
Before the Creation Museum Deaf Day, enjoy an eye-opening experience at the Ark Encounter on Saturday, October 13. This life-sized attraction in Williamstown, Kentucky is about 40 minutes away from the Creation Museum. You will be amazed just by seeing the size of the Ark, its craftsmanship, and visual life-like exhibits. Tickets can be purchased at the entrance.
Bring a Group
If you would like to bring a group of 15 or more guests, please contact Reservations at (800) 721-2298.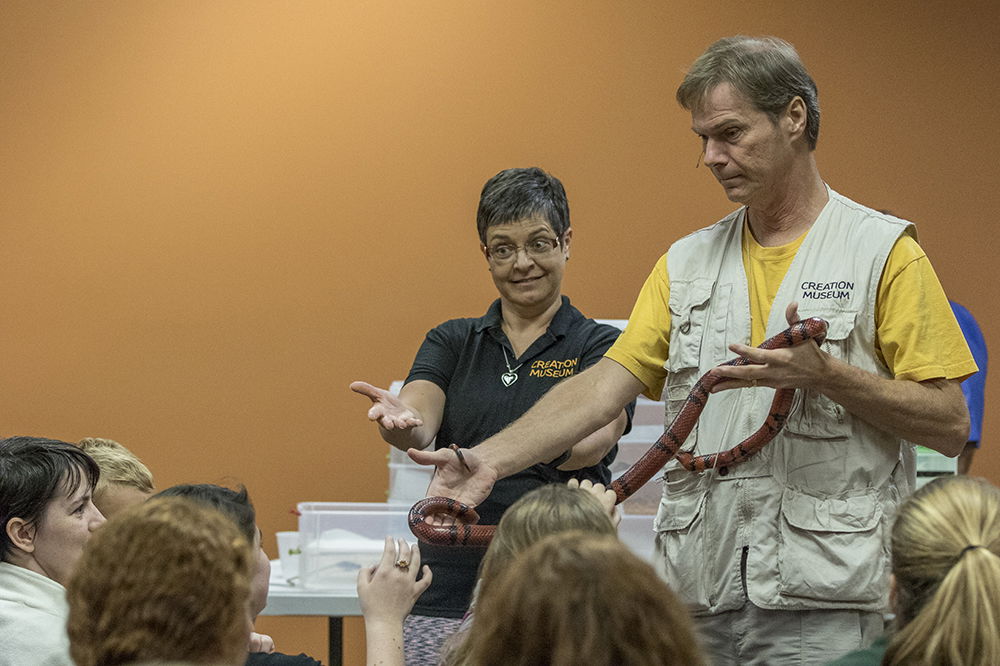 Can I Help with Deaf Day?
Due to the huge growth of this event, more volunteers are needed! We need skilled signers who are very confident and competent communicating in ASL, Deaf volunteers, interpreters, and especially tactile interpreters and SSP's! A very limited number of students can help, but you must be able to communicate with the Deaf effectively.
If you are interested in volunteering for the Deaf Day you should complete both volunteer applications and indicate "Deaf Day" under Availability, as well as how you would like to help (interpretation, Deaf volunteer, and so on). Volunteers will have an opportunity to tour the museum ahead of time and receive a discount in the Dragon Hall Bookstore!
Deaf Ministry Volunteer Form General Volunteer Application Form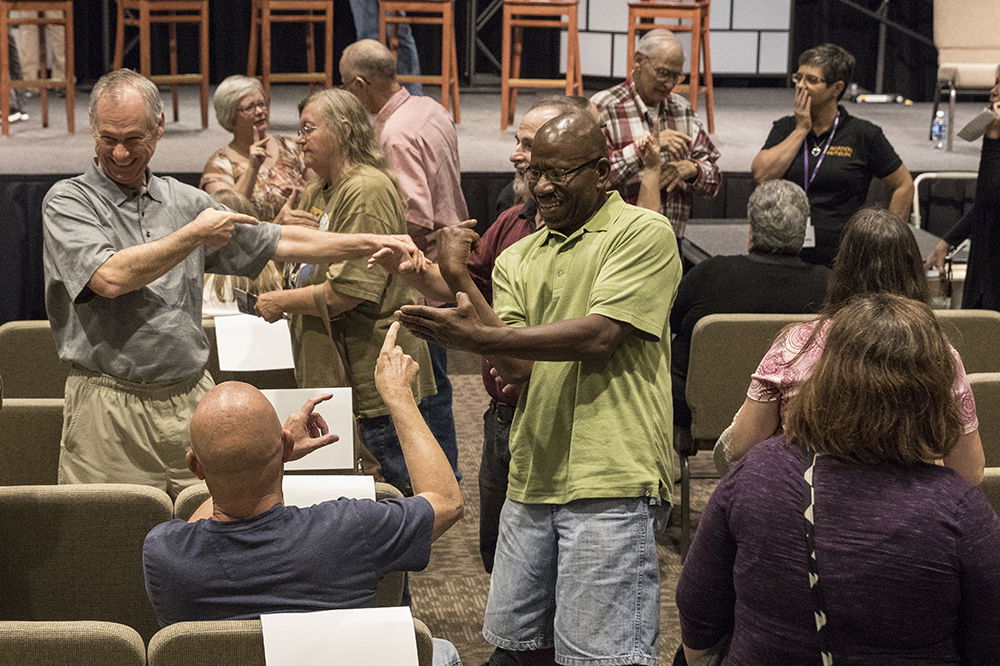 Do Deaf People Enjoy the Museum When It's Not Deaf Day?
The Creation Museum is a very visual experience, and we have received good feedback from Deaf guests even when it's not Deaf Day. Most of the videos throughout the museum are open-captioned. Closed-captioning is available for all Planetarium shows upon request. In the museum exhibits much of the audio is also available in writing.
What If I Have More Questions?
If you have any questions about Deaf Day, please contact us.