---
Lodging
Holiday Inn Express 12928 Frogtown Connector Rd.
Richwood, KY
859-493-0900
$125 + tax (limited availability)
La Quinta Inn & Suites
250 Meijer Dr.
Florence, KY
859-282-8212
$110 + tax (limited availability)
Please call DAT Travel at 330-460-5291 if booking 10 or more rooms.
See our Places to Stay page for more lodging options.
---
Bring a Group
If you would like to bring a group of 15 or more guests, please contact Reservations at (800) 721-2298.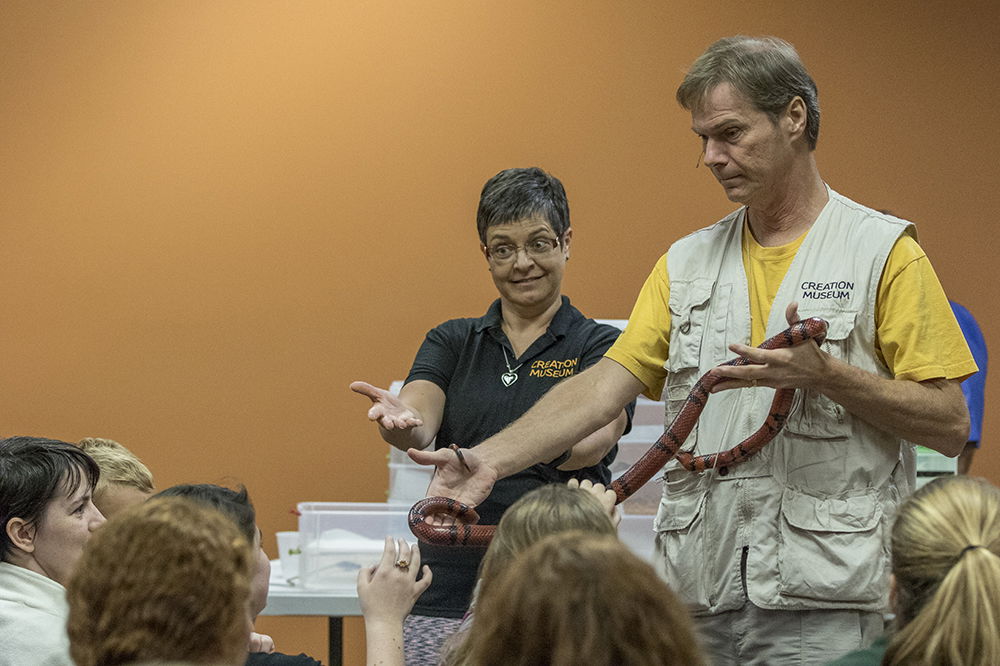 Get the T-Shirt
Planning to visit or volunteer for Deaf Day? Get the custom t-shirt through the online store of the Creation Museum's parent ministry, Answers in Genesis.
---
Can I Help with Deaf Day?
Due to the huge growth of this event, more volunteers are needed! We need skilled signers who are very confident and competent communicating in ASL, Deaf volunteers, interpreters, and especially tactile interpreters and SSP's! A very limited number of students can help, but you must be able to communicate with the Deaf effectively.
Don't miss the special ASL workshop on October 12!
Required Forms for Volunteers
If you are interested in volunteering for Deaf Day you must complete both volunteer applications and indicate "Deaf Day" under Availability, as well as how you would like to help (interpretation, Deaf volunteer, and so on). Volunteers will have an opportunity to tour the museum ahead of time and receive a discount in the Dragon Hall Bookstore!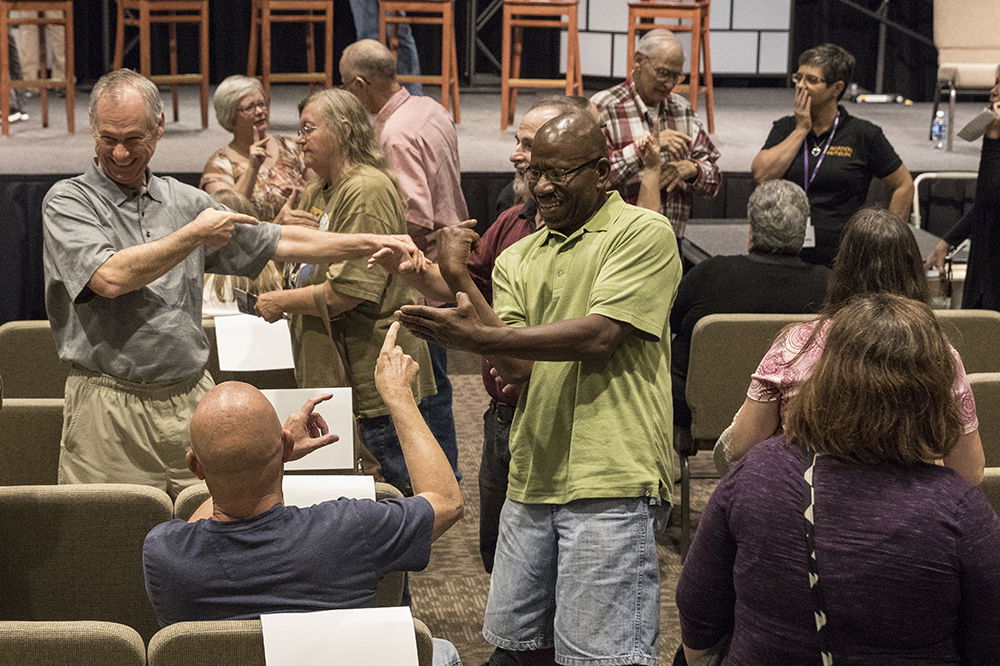 ASL Interpreters Workshop 2018
"Cruise Control: Using Routinization" by Claris Industrious, NIC
Friday, October 12, 6–9 p.m.
at the Creation Museum
Price: $40 includes a Creation Museum ticket! (valued at up to $35)
.3 RID CEU's (pending)
This workshop focuses on the use of routinization and its effect on capacity (our ability to process at a comfortable level/rate of speed) and memory (our ability to retain information whether long term or short term for use in the process). We will pay particular attention to its use in the VRS, educational, religious and medical setting.
Call 800-721-2298 to register!
---
Do Deaf People Enjoy the Museum When It's Not Deaf Day?
The Creation Museum is a very visual experience, and we have received good feedback from Deaf guests even when it's not Deaf Day. Most of the videos throughout the museum are open-captioned. Closed-captioning is available for all Planetarium shows upon request. In the museum exhibits much of the audio is also available in writing.
What If I Have More Questions?
If you have any questions about Deaf Day, please contact us.