Discover some of God's most amazing creatures in our Animal Encounters 2022 wall calendar, featuring animals from the Eden Animal Experience here at the Creation Museum and the Ararat Ridge Zoo at the Ark Encounter. Not only does each month feature a beautiful animal photo (such as our donkeys, alpacas, and hedgehogs), fascinating facts about that creature, and a Scripture verse, you'll also find a QR code to watch a free video about each amazing animal!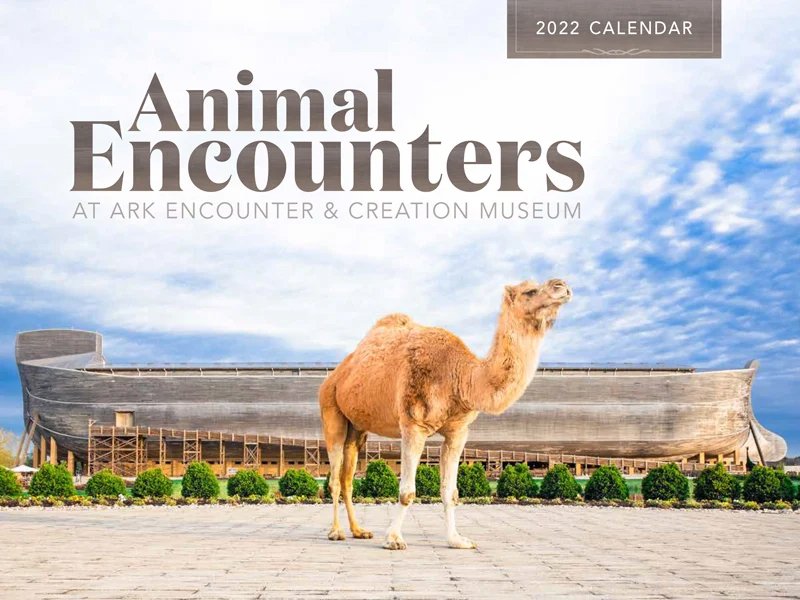 We're excited about the QR code feature each month—it's unique, and the whole family will love it. Simply use your mobile device's camera app to scan the code on each page and watch the videos, which are all hosted by our knowledgeable zookeepers at the Ark Encounter and the Creation Museum. You'll also receive a link to view these videos on Answers TV, our on-demand video streaming platform.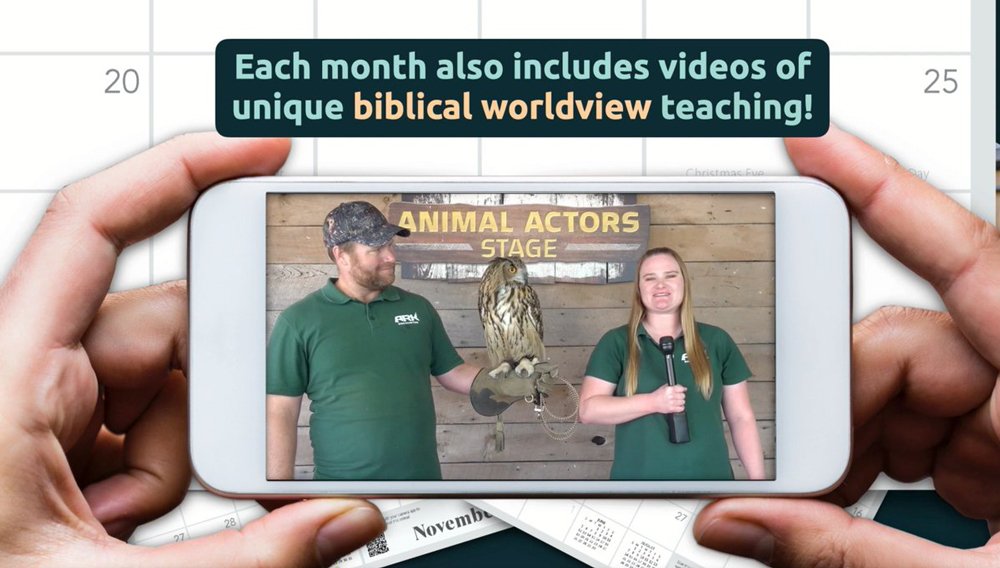 This 14-month calendar begins with December 2021 and has thick, high-quality pages that fold out to large 12" x 18" spreads. We also have a discount for purchasing multiple calendars as gifts for family, friends, and coworkers.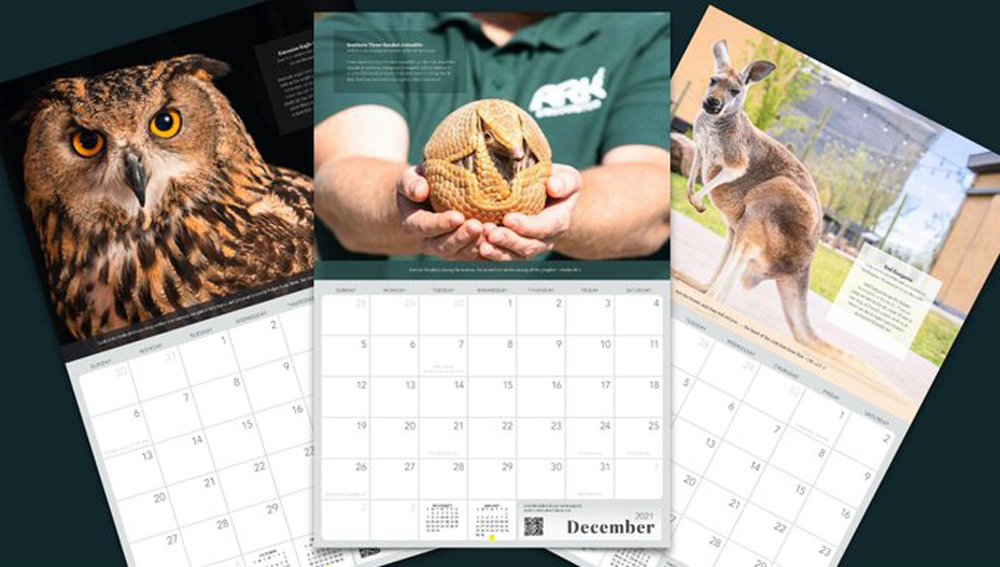 Find our unique 2022 calendar in our online bookstore and purchase yours today!