The Bible tells us that every human being, both male and female and from the moment of fertilization, is made in God's image. This is true regardless of one's level of development, physical or mental ability, ethnicity, or age. Although issues regarding life in the womb are hotly contested in our world, the matter is settled by the ultimate authority, the very words of our Creator.
And we have a variety of ways that you can learn more about this topic at the Creation Museum, at home, and at church.
Fearfully and Wonderfully Made Exhibit
Our Fearfully and Wonderfully Made exhibit challenges guests, using biblical and scientific information to correctly educate everyone with the truth about this issue. "I praise you, for I am fearfully and wonderfully made" (Psalm 139:14 ESV). It calls attention to biblical and scientific truths about the unborn while pointing guests to the hope and forgiveness that can only be found in the gospel of Jesus Christ.
Take-Home Resources
You can take home reminders of what you learned from this exhibit with our new Fearfully and Wonderfully Made products and resources—or you can order them online if you can't wait for your visit!
From our Fearfully & Wonderfully Made Kit (which includes twelve 3D lenticular mini-poster images, a full-color Fearfully & Wonderfully Made book, a Fearfully & Wonderfully Made DVD, and a Fearfully & Wonderfully Made journal) to onesies, you'll be able to share biblical and scientific truths about human life and the gospel with your family and friends for years to come.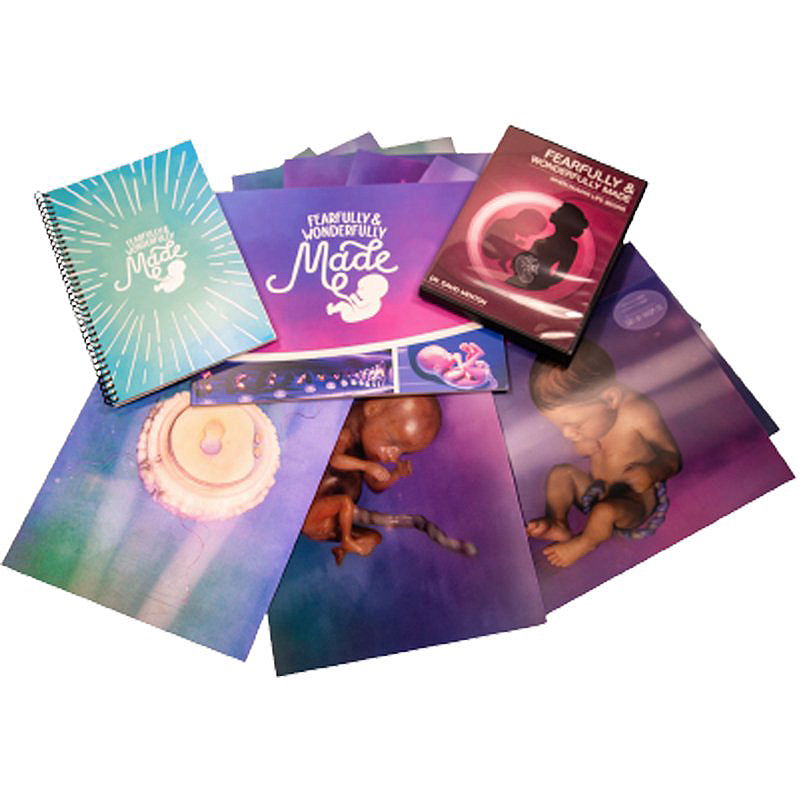 Consider Answers VBS for Your Church
Share the truths about the value of human life with your church as well using our 2022 Answers VBS, Zoomerang—a sanctity of life Vacation Bible School!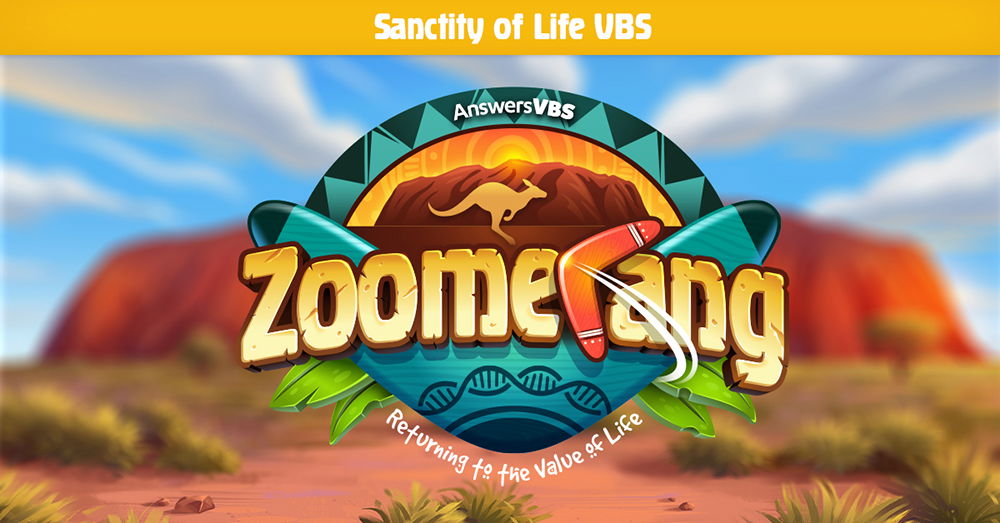 With Zoomerang, we're returning to the value of life—all life, from the tiniest unborn person to the oldest person. Children will learn that we're all fearfully and wonderfully made in God's image. They'll also learn that God values people of all ages, abilities, and cultures so much that he sent his only Son to die for our sins that we could have eternal life with him.
Like a boomerang, our VBS is returning kids to what the Word of God says about the value of life—that every person, from the tiniest to the oldest, is made in God's image, wonderfully designed to know him and to live for him, and that, out of his great love, God offers eternal life through his Son, Jesus. Children will discover these important truths:
They were created by the Creator of life and didn't evolve.
They are fearfully and wonderfully made, with a body full of awe-inspiring design features.
Every person, young and old, healthy or sick, is a priceless treasure.
God loves the world so much he sent his only Son to die for them . . . and to offer them eternal life!
They were created on purpose for a purpose.
You can preorder now and enjoy a 25% discount with coupon code VBS22B at checkout (expires January 10, 2022). And, as our gift to you, you'll receive free digital leaders guides as soon as they're available in October.