According to the numbers put out by AAA, eight out of every ten Americans were planning to travel more than 50 miles on Memorial Day weekend!  They may have been right because this past Memorial Day weekend was the best ever at the Creation Museum!
Of course we were not surprised because we had great crowds during spring break.  After one of the harshest winters Kentucky and other midwestern states have experienced in a while, people are ready to do some traveling.
Here at the museum, we have been anxiously awaiting the results of spring weather because it seemed like the winter destroyed some of the vegetation in our beautiful gardens.  The koi pond garden's bamboo are slowly coming back to life: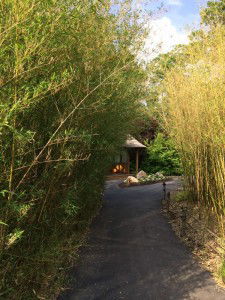 But the rest of the koi pond is just amazing thanks to the work of our grounds crew!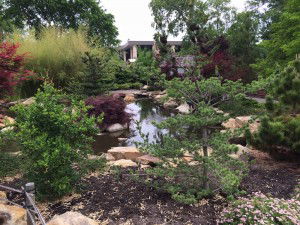 And it looks like our banana plants are making a comeback!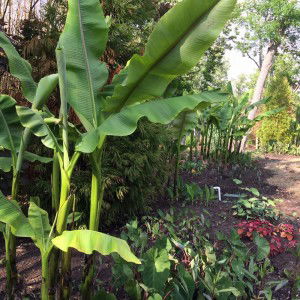 When you visit the museum, be sure to take time out to stroll the gardens and enjoy the pavilions for a picnic lunch.