We woke up today with another quarter inch of snowfall in the Cincinnati/Northern Kentucky area this morning. The coating of fresh snow has a beautiful effect on the museum grounds!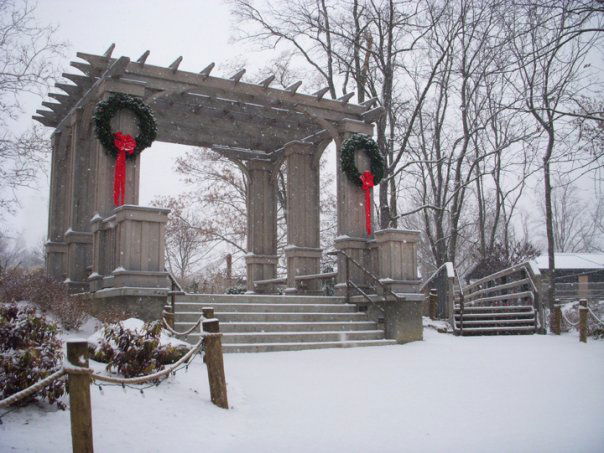 Outside it's cold, but it's warm inside the museum and we're expecting a great day! Here are a few of the activities that are going on today...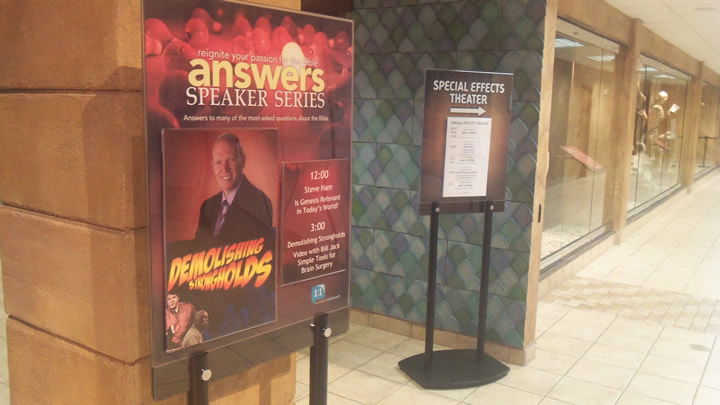 Steve Ham: Is Genesis Relevant in Today's World
Steve is the Executive VP of Operations at Answers in Genesis. Ham will answer questions like: "Why do people no longer believe the Bible is true?" and "Why is the Christian worldview crumbling?" in this hour-long talk in the museum's Special Effects Theater.
Dino-Mite Readers
Today's Dino-Mite Readers theme is "A Grand Canyon Adventure" starring Charlie & Trike. Children, ages 3-8, are invited to come join this interactive and engaging reading time at 2PM in the children's reading area near Palm Plaza.
OsteoBlast! with Dr. David Menton
Dr. David Menton will be presenting a workshop on bone biology—OsteoBlast!. Class participants will discover our amazing skeletal system as they view bones in the microscope.
For more information about daily activities at the Creation Museum, visit our online Events Calendar.