Did the information you learned during your visit to the Creation Museum make you want to dive deep into the content? If so, consider checking out the brand-new Answers Research Journal website for in-depth answers to a wide variety of scientific topics.
What is Answers Research Journal?
In January 2008, our parent ministry, Answers in Genesis, launched Answers Research Journal (ARJ)—a peer-reviewed technical journal for creation scientists to discuss their research. It is now on Volume 15, with the number of submitted papers growing each year, and the first paper for 2022 will be published in February. Now we're excited to announce that ARJ has its very own website to make it easier to browse these excellent research papers.
This new website is user-friendly, organizing papers by topic or volume to make it easier to find the specific paper or topic that interests you. This resource allows scientists, researchers, and laypeople alike to dive deep into cutting-edge creation research (and there's some very exciting new research that's recently been published with ARJ). ARJ is free, and all papers are available to access and share with others.
What exciting research can you look forward to? As an example, the editor of ARJ, Dr. Andrew Snelling, a world-class geologist and our Director of Research, published the first two of six papers summarizing a four-year research project on samples taken from folds in the Grand Canyon. The meticulous new research is a powerful blow to the timeline of millions of years, confirming just what we'd expect from starting with God's Word. Observational science confirms the Bible's history, not man's imaginations about the past.
Dive Deeper with Answers Research Journal
When you visit the Creation Museum, you'll learn more about topics such as Adam and Eve, dinosaurs, natural selection, and so much more from a biblical worldview. But the learning doesn't have to stop there! When you return home, you can dive even deeper into these topics, as well as astronomy, geology, molecular genetics, radiometric dates, and more, through the research on the Answers Research Journal site.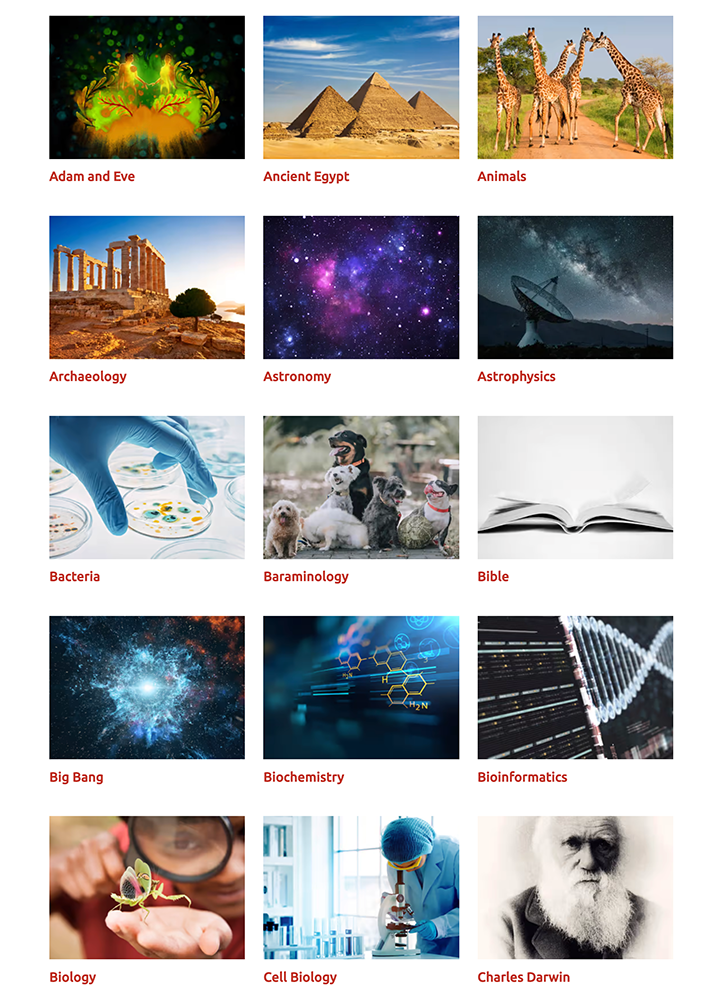 We're excited that our guests have this award-winning website they can go to for more information. Start reading AnswersResearchJournal.org today!