We live in a world where children and teens are increasingly being taught that God's Word can't be trusted. It is more important now than ever to start building a strong biblical foundation from a young age. Here are five ways to equip children with the truth of God's Word.
Faith-Building Attractions
Begin building a solid foundation in your children's lives by equipping them with biblical truths. You can do this by visiting us here at the Creation Museum and our sister attraction, the Ark Encounter. At the Creation Museum, we aim to show how God's infallible Word, rather than man's faulty assumptions, is the place to begin if we want to make sense of our world.
From the very first exhibit, you will see how differing worldviews shape the way people view information about the world around them. Throughout the museum, your children will learn how science confirms the Bible.
To take advantage of all that the Creation Museum and the Ark Encounter offer, consider purchasing an annual combo pass. It allows you to visit both of these world-class attractions as many times as you would like for one year. It also includes one free Answers in Genesis conference to equip your whole family as well!
Discover Programs
We also have several kid-friendly programs that provide solid biblical answers to timeless topics such as dinosaurs, fossils, biblical history, and more, including Answers for Kids. All those are included with your admission. You can also take a closer look at the human body, the microscopic world in a drop of pond water, or the design of birds with Dr. David Menton during Discover the Truth.
You can participate in one of Dr. Jennifer Rivera's Forensic Investigation sessions. During these programs, you explore God's amazing design in fingerprints, DNA, and other forensic topics. Check out the event page to see what programs you and your children can participate in during your visit!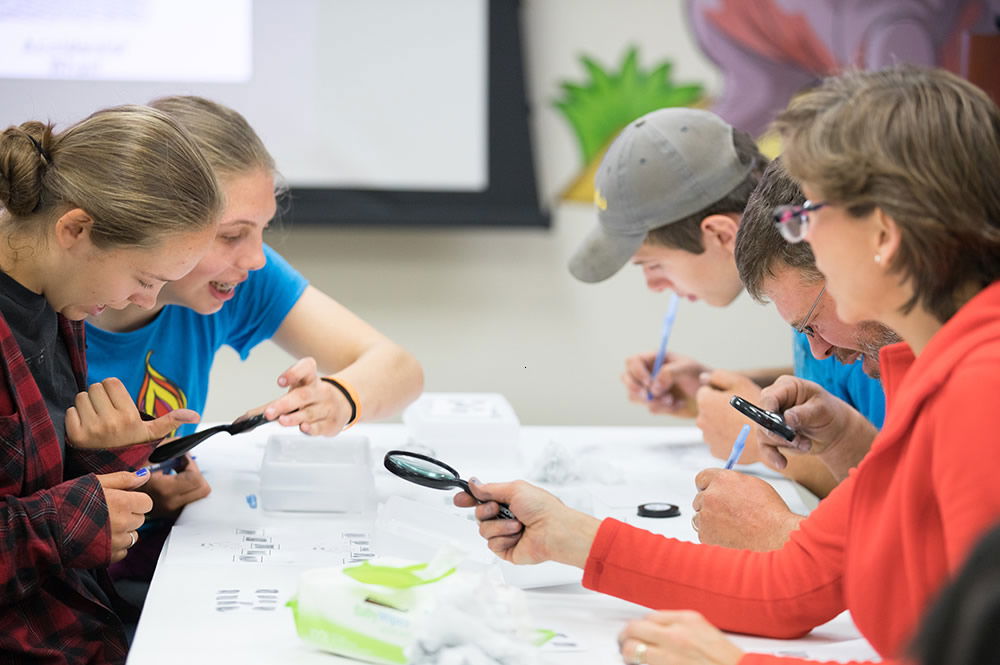 Explore Days
To help your child explore science from a biblical worldview, we offer Explore Days for science-loving children. Children will enjoy a full day of programs that focus on exploratory science learning from a biblical worldview for students in grades 4–12. Each Explore Day is designed to enhance your child's understanding through hands-on application, visual presentations, and critical thinking in areas such as astronomy, biology, forensics, genetics, and more!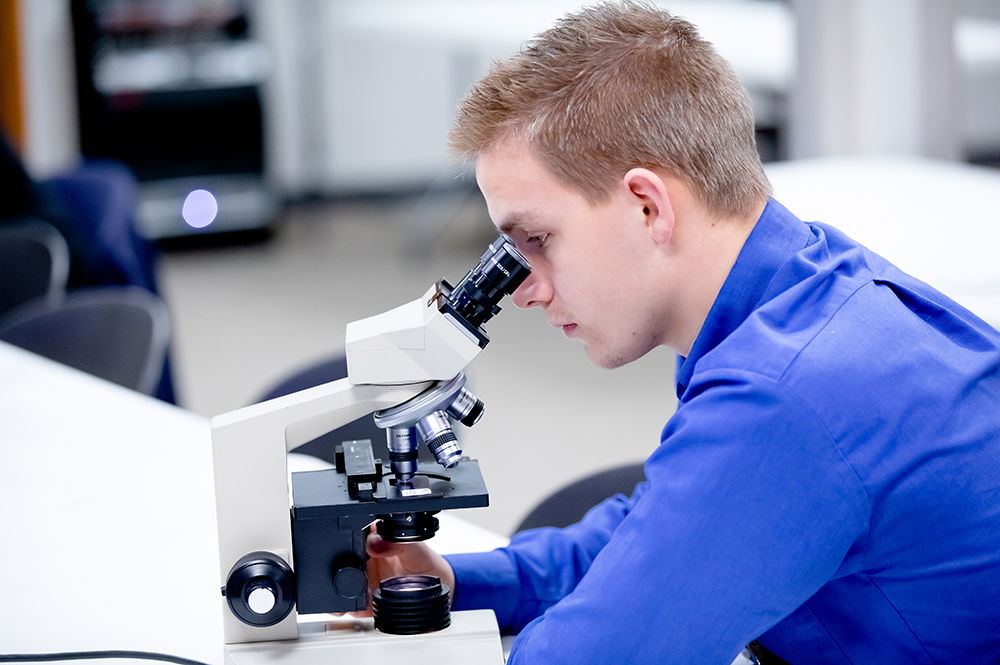 We've added Explore Jr. to our program this year, which is a day of discovery and adventure for children in kindergarten through 5th grade. Students will investigate the truth about fossils, Noah's flood, and ape-men with God's Word as their starting point. Kids learn through interactive and engaging presentations, and they'll make a keepsake craft pertaining to each topic.
Helpful Resources
Our bookstores also have a wide variety of books and videos that you can explore and talk about as a family. DVDs such as Check This Out and Science Confirms the Bible are helpful resources for your children. And you can give them answers to the tough questions of today with Answers Books for Kids or Answers Books for Teens.
You'll also find other resources like Answers Bible Curriculum and Answers VBS that will provide your children with a solid biblical foundation. Those resources will help them understand what they believe and why they believe it.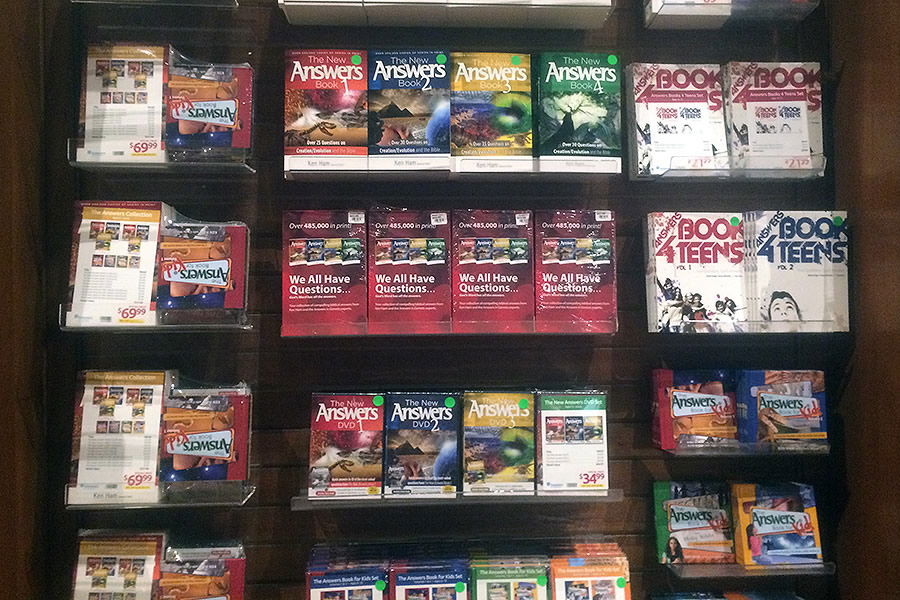 Daily Presentations
Experience a family concert, a special movie, a presentation from a dynamic speaker, or even a live drama during your visit. You'll learn more about God's Word and God's world during these special, family-friendly presentations.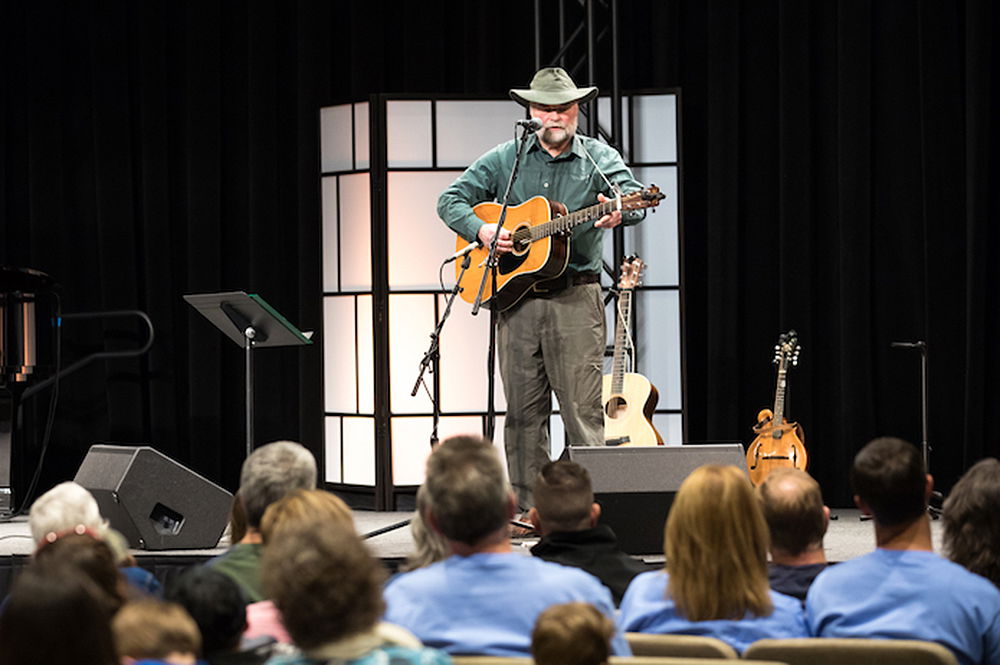 Start planning your trip to the Creation Museum today to begin building a solid biblical foundation for your children. Then share your pictures from your visit with us on Facebook, Instagram, and Twitter using #creationmuseum!