Kids and adults alike love meeting the many animals that call the Eden Animal Experience at the Creation Museum their home. Here you'll get to meet camels, a zorse, a zonkey, goats, a wallaby, coatis, and more—including some new "creepy crawlies."
Our Eden Animal Experience recently added new creatures into our ever-growing collection. When you visit, you may just be able to get up close to some of them during our daily animal encounters.
Meet our new additions below, and learn more about them!
Snuggles
Snuggles is our Asian forest scorpion. Even though this species is one of the largest in the world, it is harmless to humans. Since these scorpions rely on their large pincers for hunting and defense, their venom doesn't need to be strong.
Did you know that scorpions like Snuggles glow underneath ultraviolet light? You may get a chance to meet Snuggles and see him glow at our daily animal encounters!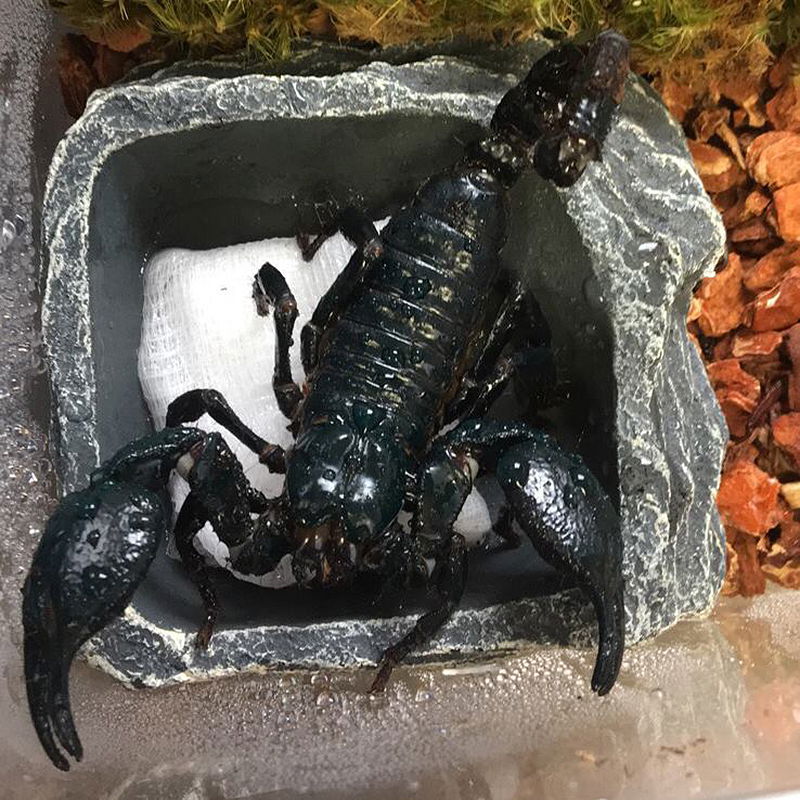 Fuzzy
Fuzzy is a Chilean rose hair tarantula! Did you know that a single spider can eat up to 2,000 bugs per year? Scientists estimate that all of the world's spiders consume 400-800 million tons of insects per year. Spiders are the reason our homes aren't swarming with pests, so next time you see a spider, don't squash it!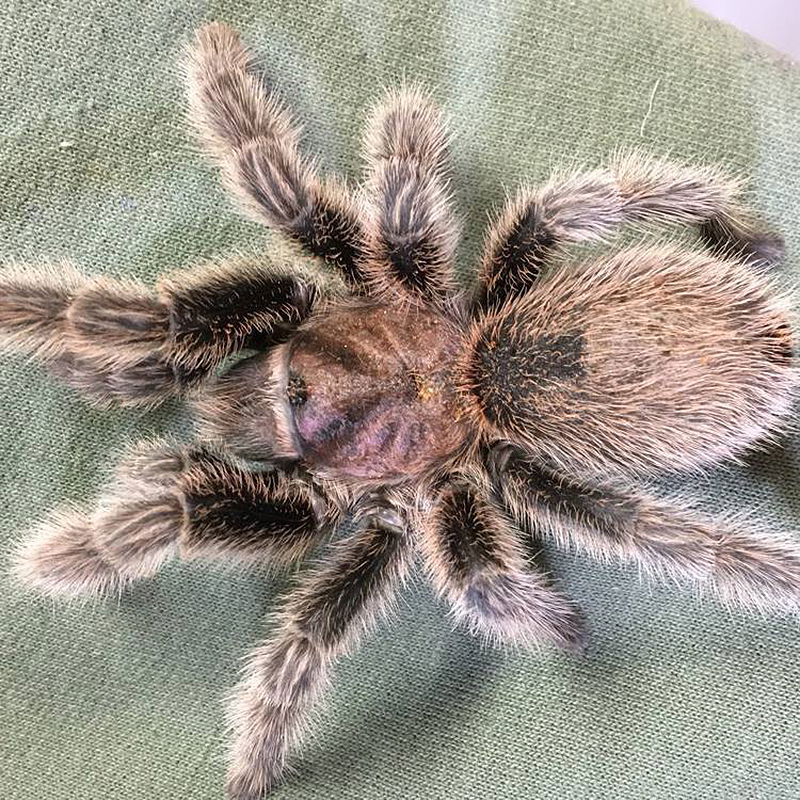 Cuddles
Meet Cuddles, the Eden Animal Experience's new giant vinegaroon! She is a nocturnal, carnivorous member of the arachnid family but does not bite or sting. Instead, she defends herself by spraying a potent acetic acid solution that smells like vinegar up to a foot away in any direction!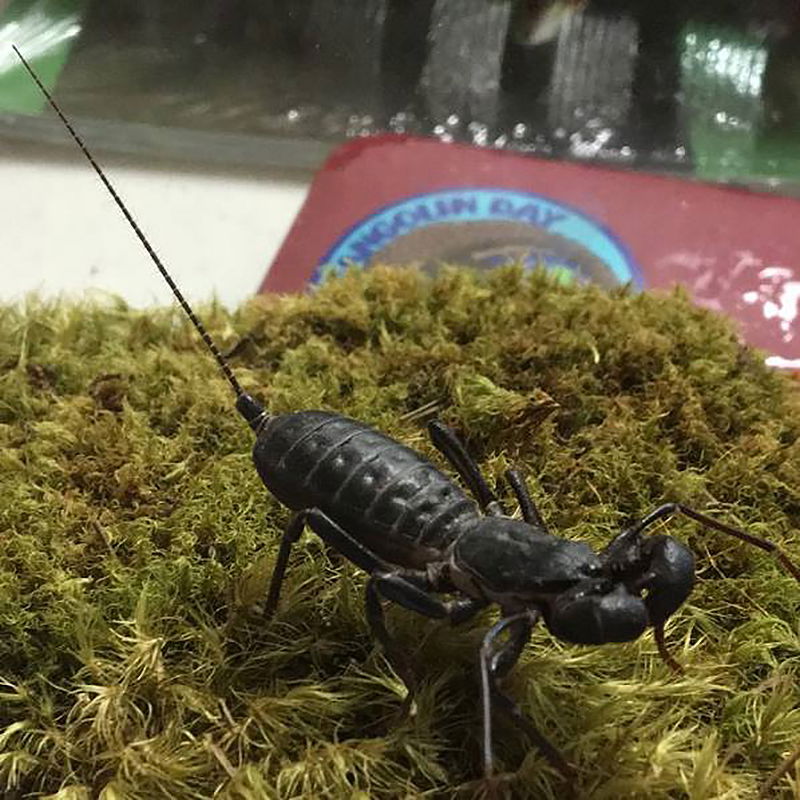 Noodle
Noodle is our new baby Kenyan sand boa! This species spends much of its time burrowed beneath the deserts of eastern Africa. It grows to be 2-3 feet long, so this little girl has a lot of growing to do!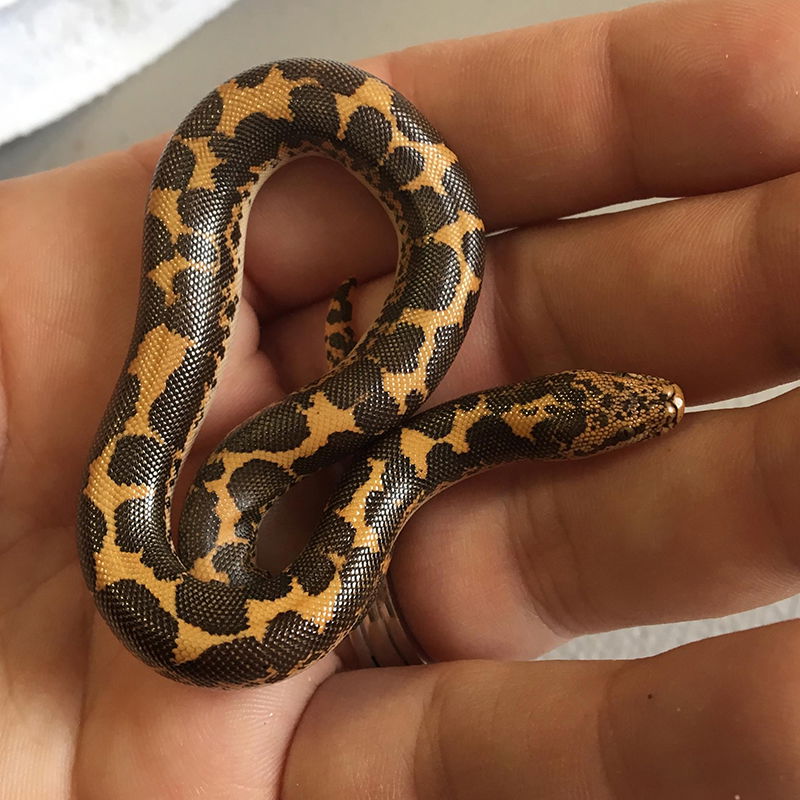 Fluffy
Meet Fluffy—the new burgundy Goliath bird-eating tarantula, one of the largest spiders in the world. Although Fluffy seems big already, she is only one and a half years old, and will grow to be over a foot in length and may live up to 20 years!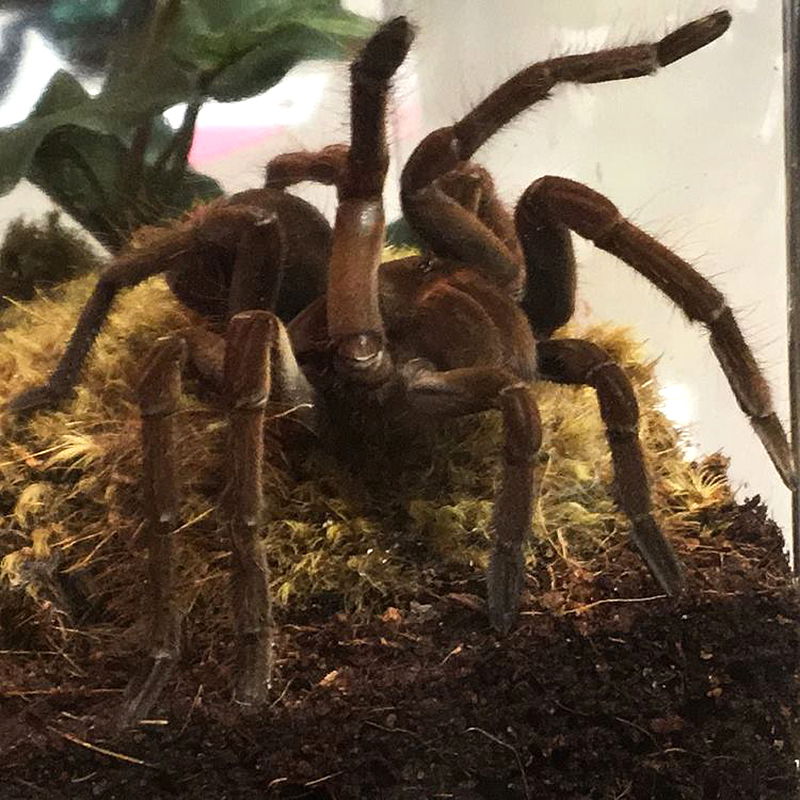 Miss Frizzle and Wanda
Did you know we also recently acquired two new birds? Meet Miss Frizzle and Wanda! They are Malaysian Serama chickens, the smallest breed of chicken in the world. They are extremely friendly, and you may have a chance to interact with them during your visit to the Creation Museum.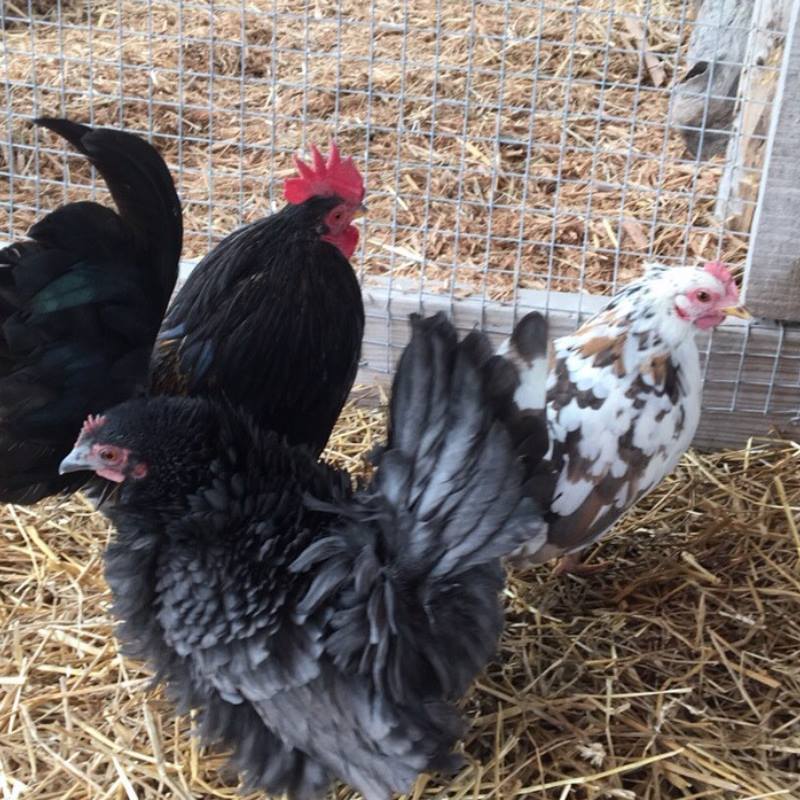 Hissing Cockroaches
The Eden Animal Experience has also added Madagascar hissing cockroaches, and yes, they do hiss! Males actually make three different types of hisses: one for aggression, another for disturbance, and a third one for communication. Males also have horns.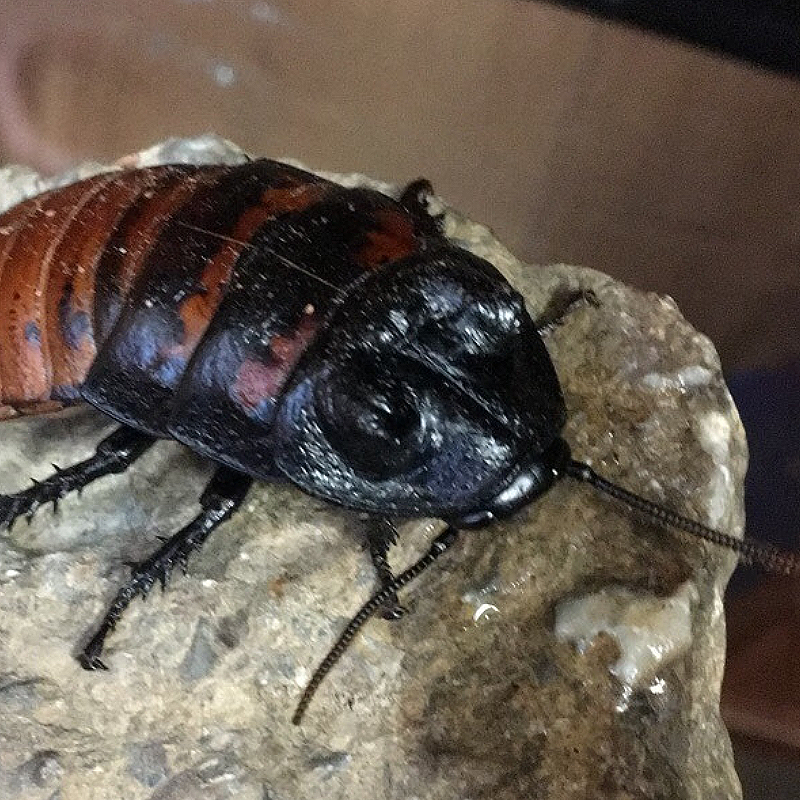 Start making your plans to visit the Creation Museum today, and head out to meet our newest animals in the Eden Animal Experience. Share your favorite pictures of our animals with us on Facebook, Instagram, and Twitter using #creationmuseum.