Last summer, we welcomed George and Ferdinand, our mini zebu steers; Shasta and Susan, our mini Nubian goat twins; and Caspian and Eustace, our mini Lamancha goats, to the Eden Animal Experience at the Creation Museum.
This summer, we are excited to announce our newest addition, Boomer, our eight-and-a-half-month–old Bennett's wallaby!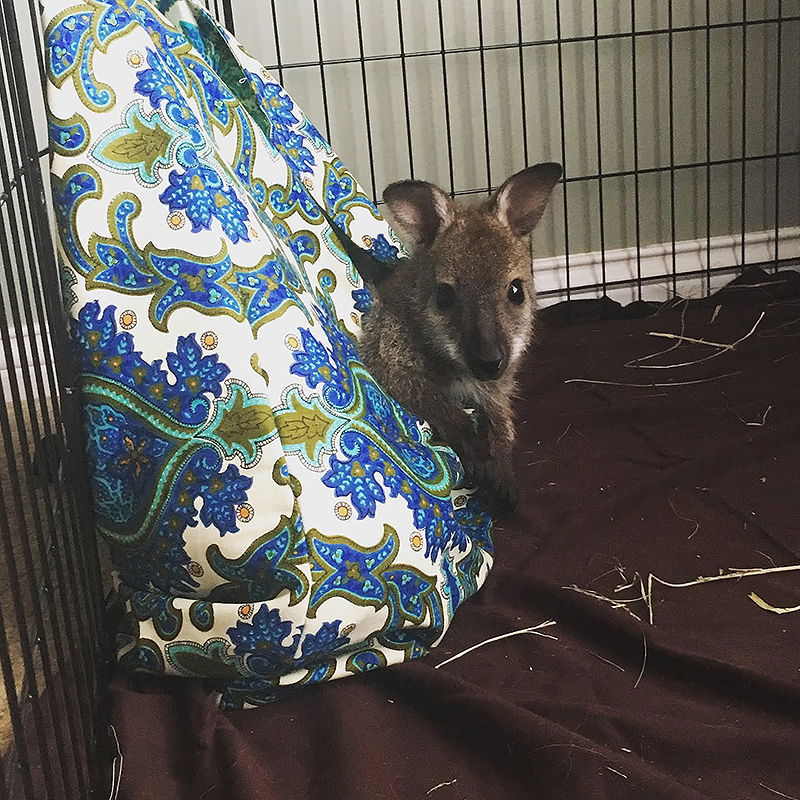 What is a Bennett's Wallaby?
Both of our wallabies, Boomer and Skippy, are Bennett's wallabies (also known as red-necked wallabies), one of the most commonly kept wallaby species in US zoos. They are native to eastern Australia, including the island state of Tasmania.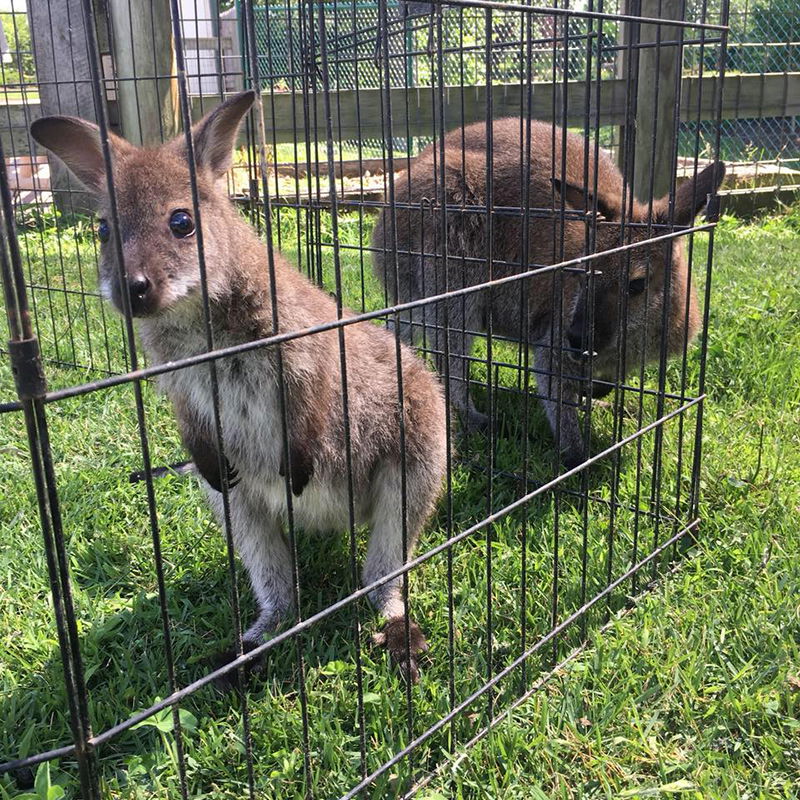 Many people ask if the two are kangaroos, and it's easy to see why. Both are members of the same animal kind, inclusive of the family Macropodidae, literally meaning "big foot." They have big feet to help them hop and get around!
When Can You Meet Him?
Our zookeepers worked with Boomer to get him used to being around people, other animals, and different situations before they introduced him to our guests. He's not fully on exhibit with Skippy just yet since he's still a baby, but you still have an opportunity to meet him during select times throughout the day.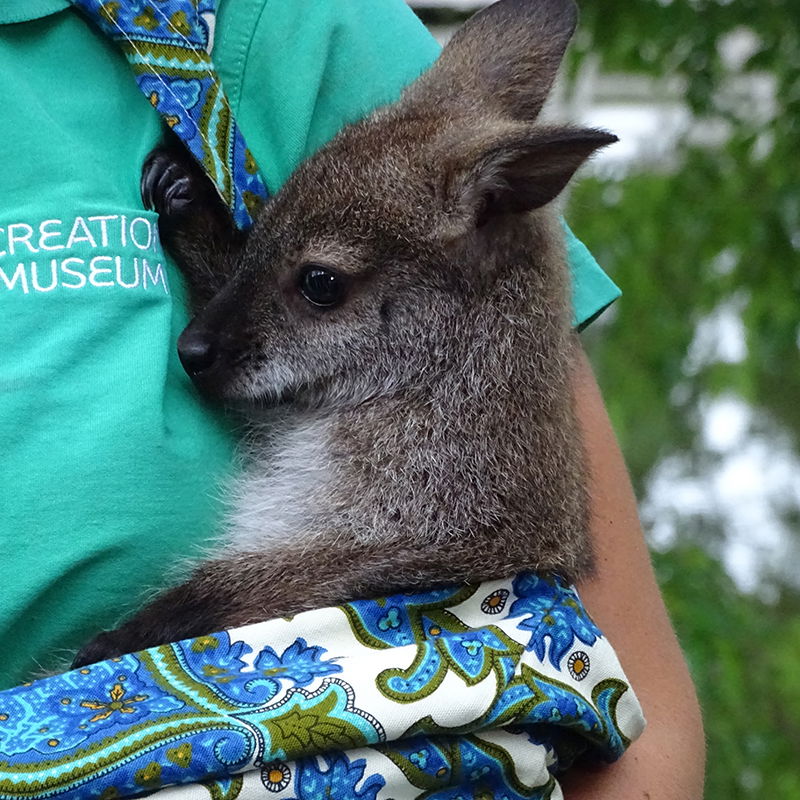 Boomer hangs out in his pouch as our zookeepers walk around the Eden Animal Experience a couple times a day, and he also greets our guests at the new entrance to the gardens two to three times a week from about 10–10:45 a.m.
While we can't promise that he will be out during your visit, our zookeepers try to bring him out at least once during the day. Your best chance to meet Boomer is early in the morning or later in the day when the temperature is cooler.
Want to Learn More?
Our social media team recently met up with Leanne, our zoo manager, and got to meet Boomer. Check out the video below to learn more about Boomer.
Start planning your trip to the Creation Museum today, and keep an eye out for Boomer when you visit the Eden Animal Experience. Be sure to follow our Facebook, Instagram, and Twitter accounts to stay up to date on Boomer and our other animals!