This summer we have been experiencing record crowds at the Creation Museum, but our guest count isn't the only number that's increasing! We've added new animals to our popular petting zoo. Learn more about our new animals below.
Mini Zebu Steers
In July, our zookeepers introduced our two new mini zebu steers, Ferdinand and George, to our guests. George was named in honor of our mini Jersey steer Norman, who was given the name George by his original owners, while Ferdinand was named after the popular children's book character.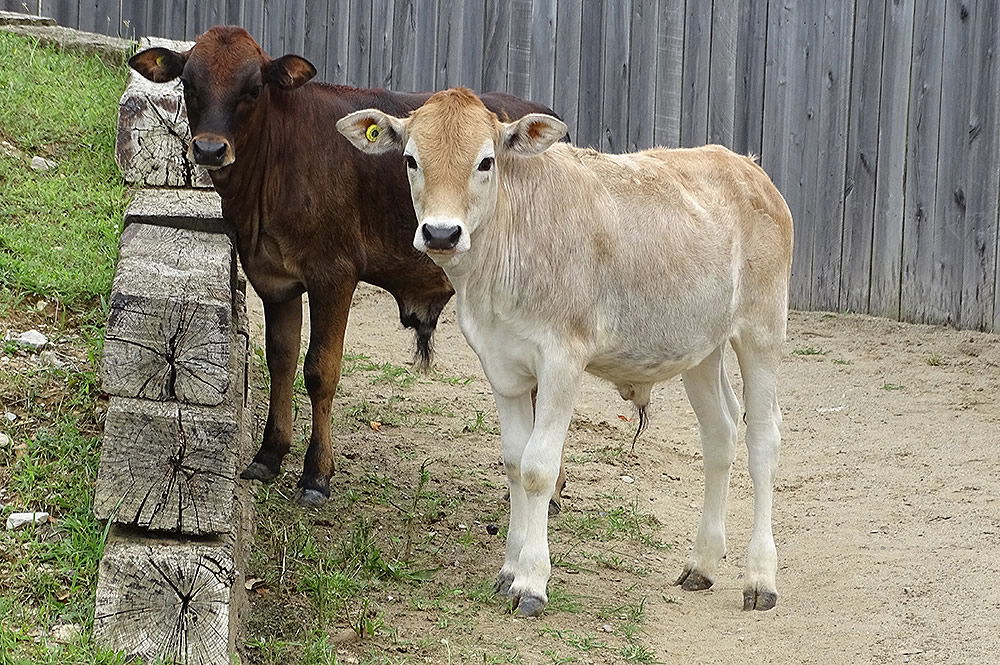 While George (the lighter colored of the pair) and Ferdinand adjust to their new home and get used to being around large groups of people, they are only on exhibit for a limited amount of time each day, either in the petting zoo or the camel riding track.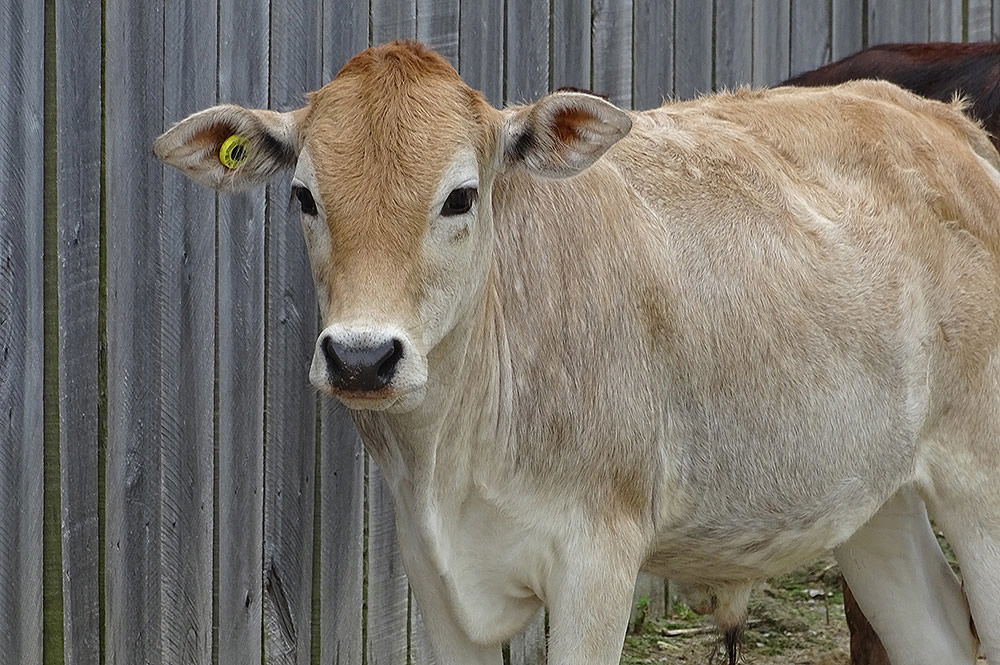 When you meet these two, you might notice the loose, floppy skin on their chests. Did you know this is called a dewlap? This helps to keep them cool in hot weather, and they shake them to keep the flies off.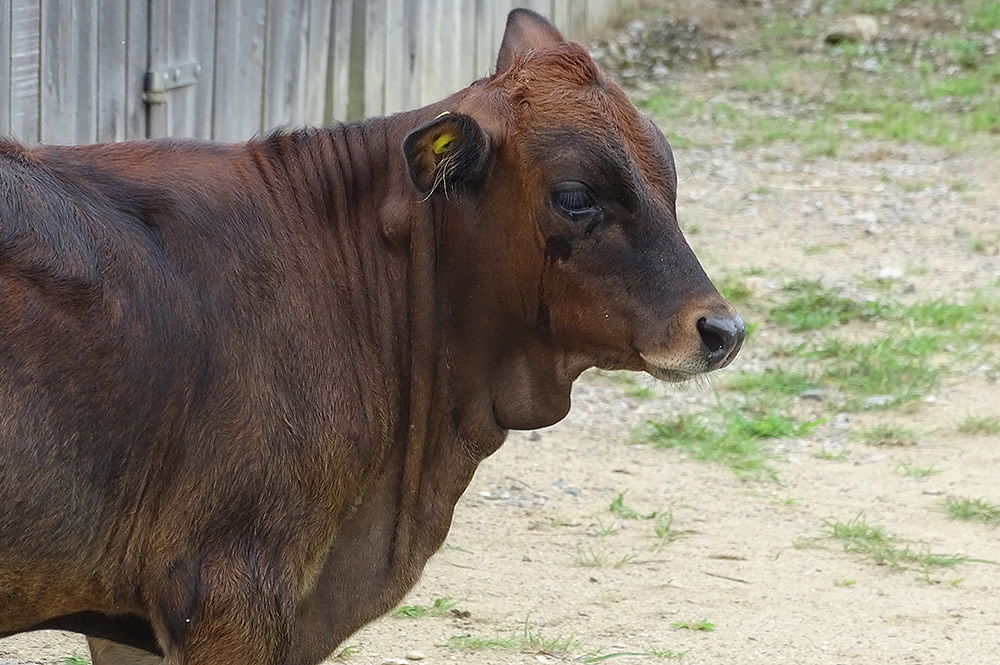 The zoo's long-term plans for these two include taking them to the front of the museum for critter encounters and including them in our Christmas Town nativity.
African Pygmy Hedgehogs
Lily and Tulip are our two new African pygmy hedgehogs. They were born in the beginning of March, and our zookeepers picked them up on Good Friday, so they decided to go with spring flower names.
To tell the two apart, take a look at the top of their heads. Tulip features a crown of white spines across her head, and she also has really big eyes!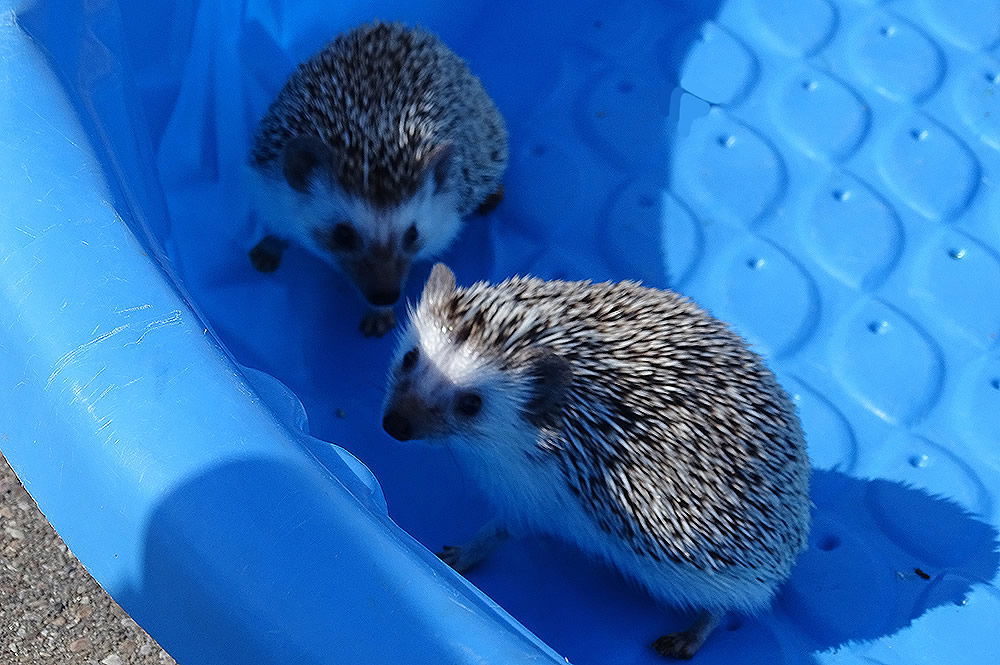 Lily and Tulip are a part of the group of animals used for creature encounters inside the museum. Our zookeepers bring the pair out once or twice a day (either inside the museum, in the petting zoo, or in the gardens), typically in the morning and early afternoon when it's cooler.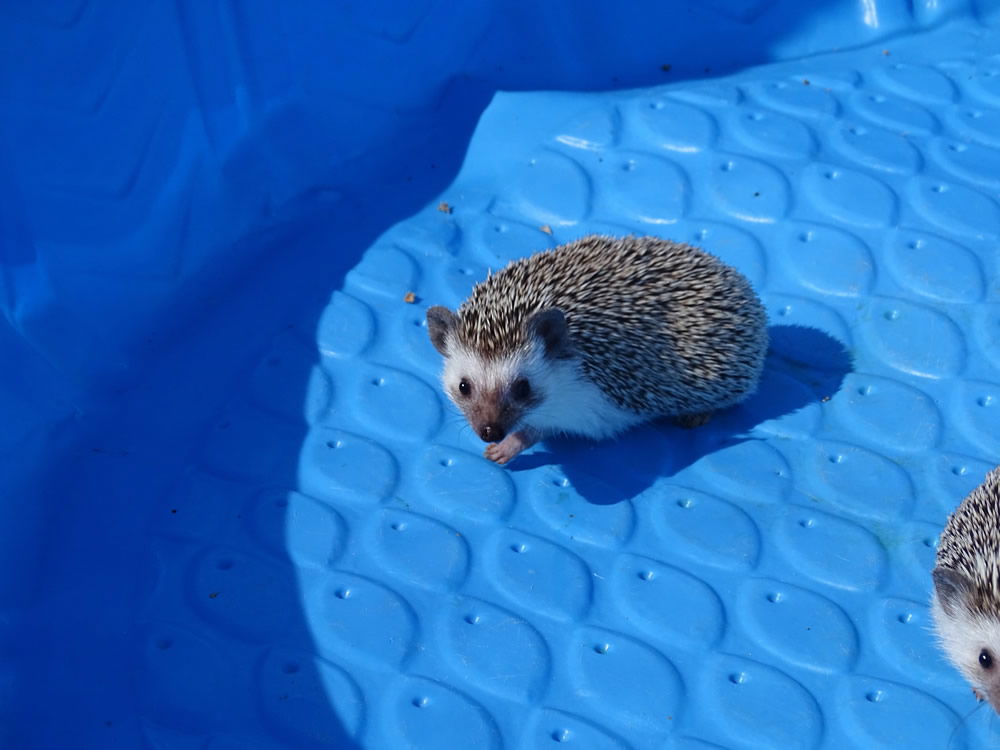 One of the most common questions our zookeepers are asked about our hedgehogs is, "Are they mini porcupines?" The answer is no—hedgehogs are not related to porcupines. Lily and Tulip's spines are different from porcupine quills. Spines are embedded fairly deeply into the skin and are about the same length, while quills differ in length and aren't rooted in the skin.
When a hedgehog feels threatened, it will stick all of its spines up and curl into a ball to protect its stomach. Because Lily and Tulip's spines have a core inside, their spines do not collapse in on each other. So when a hedgehog falls, it almost bounces, avoiding injury.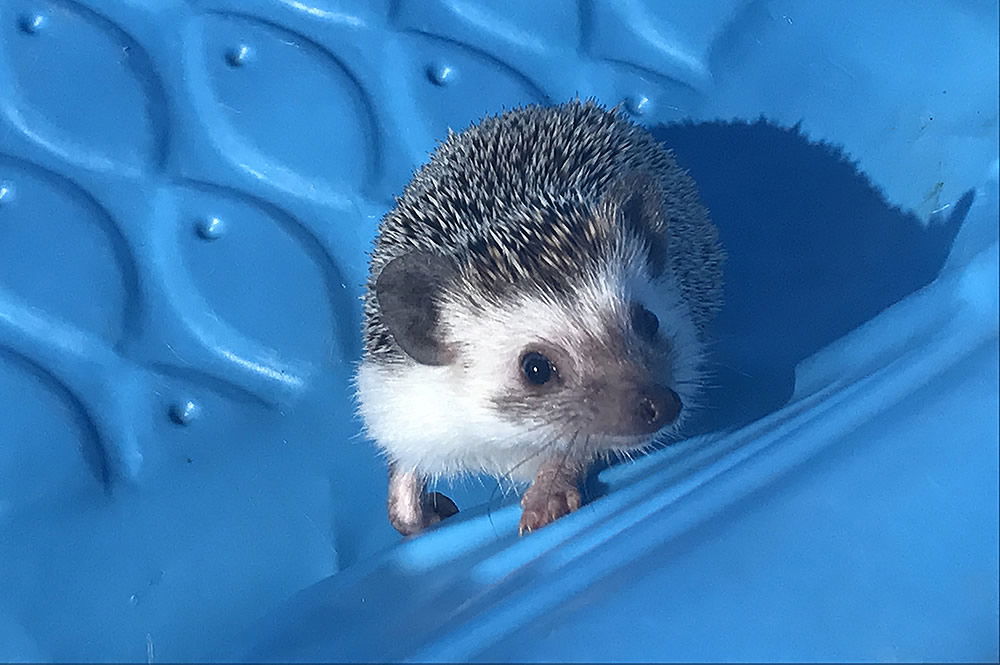 Baby Goats
Last year we added three pygmy goats to the petting zoo, and this year we've introduced four more goats. Shasta and Susan are mini Nubian goat twins that were born on April 10. If you look close enough, you will notice that they both have blue eyes. Many people compare the Nubian goats to dogs since they are very affectionate and loving, and Shasta and Susan are no different!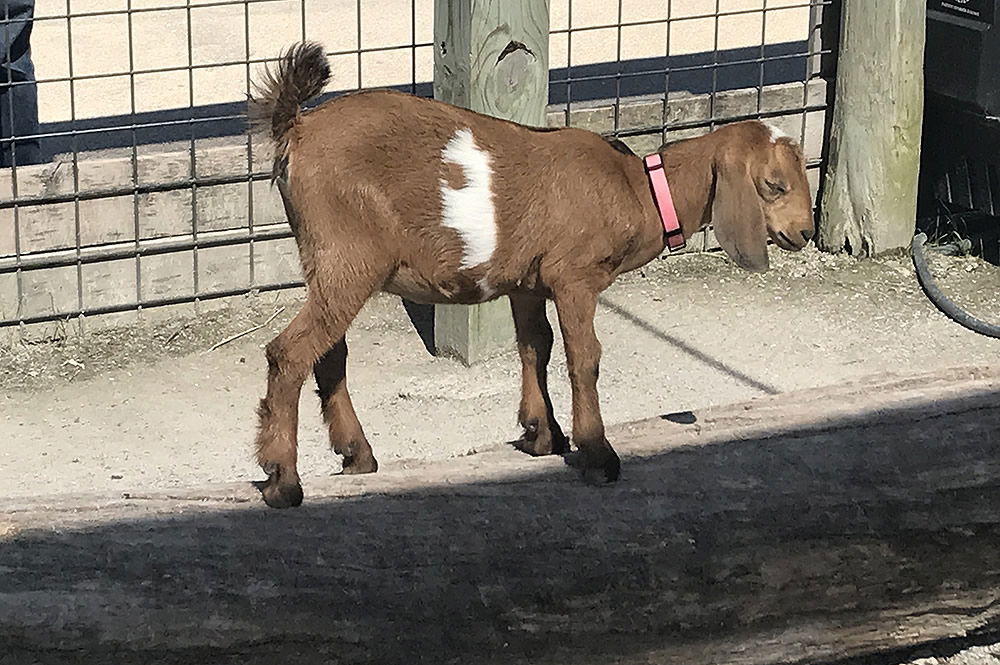 Caspian and Eustace are our two new mini Lamancha goats. Lamancha goats naturally don't have large external ear flaps. In fact, Eustace has what our zookeepers call goblin ears, with virtually no external flaps, while Caspian has what they call elf ears, with very tiny earflaps.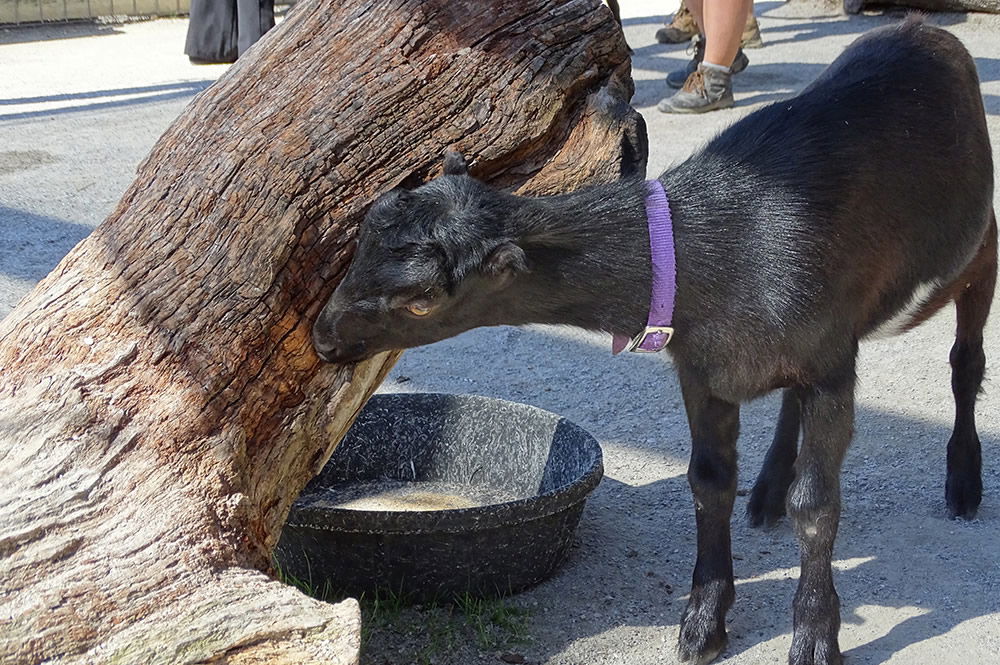 Start planning your trip to the Creation Museum today, and head out to meet our newest animals in the zoo. Be sure to check the daily schedule, which is located at each entrance to the zoo, to see what activities are being offered the day of your visit. Share your favorite pictures of our animals with us on Facebook, Instagram, and Twitter using #creationmuseum.