With spring on the horizon, you might be looking forward to your children's spring break. If you're planning a spring break trip with your family, consider making the Creation Museum a part of your plans. We have plenty to enjoy both inside and out when you visit during the spring!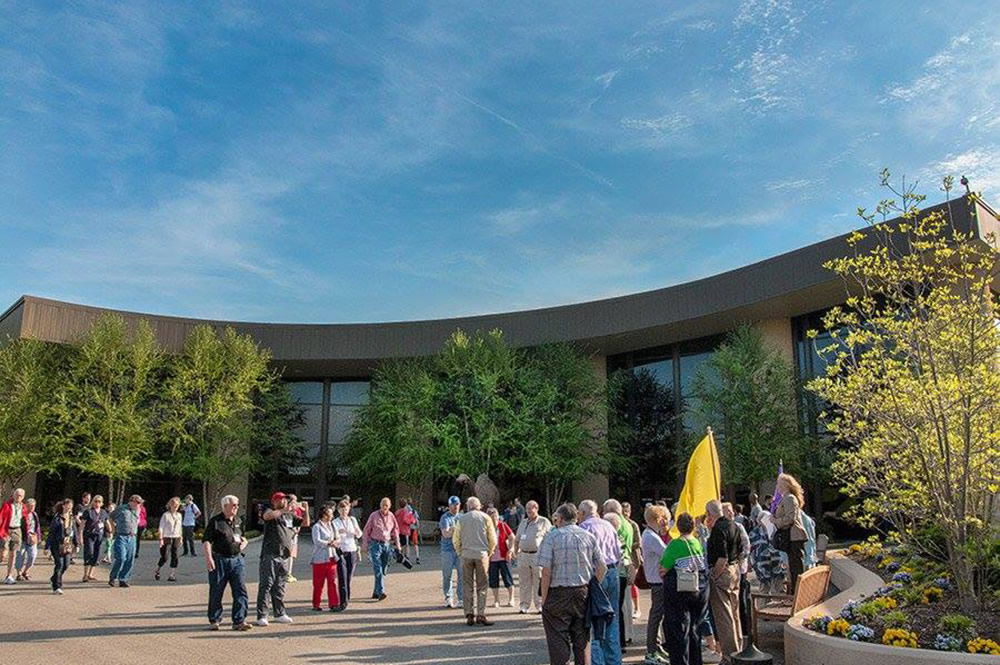 Gardens in Bloom
See our beautiful botanical gardens come back to life as the flowers begin to bloom and trees become full of green again! Surround yourself with the beauty of God's creation with a walk around the Creation Museum's grounds.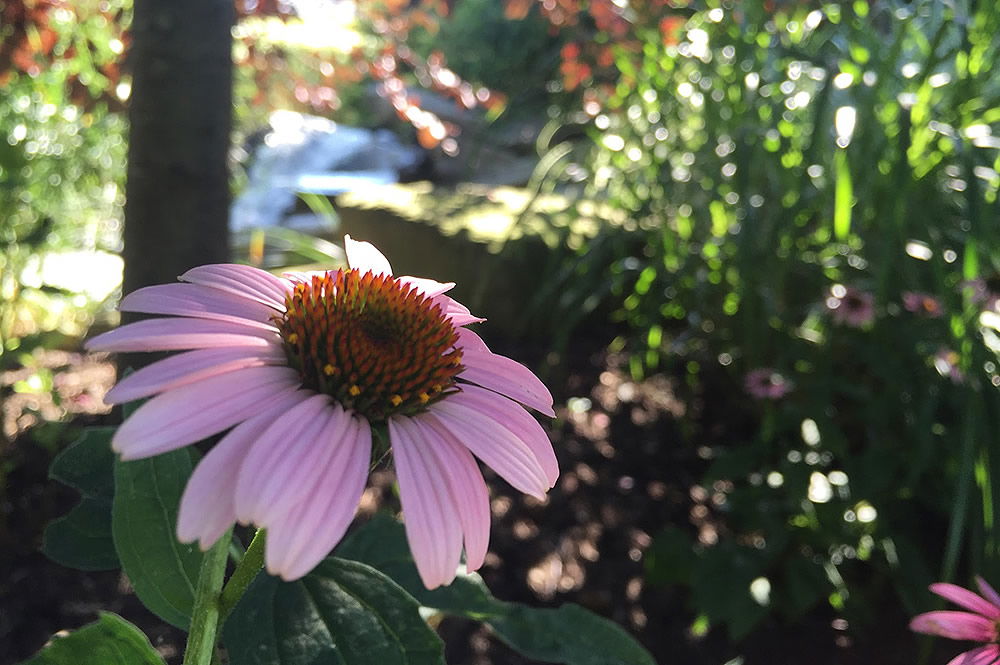 Uncover Gemstones
Your kids will love uncovering gemstones at the Cedarville University Mining Company Sluice. Discover rocks and minerals from around the world as the flowing water uncovers the shining gemstones, and you'll be able to classify the gemstones, rocks, and minerals you find, using a kid-friendly identification chart. Which types of rocks will you go home with?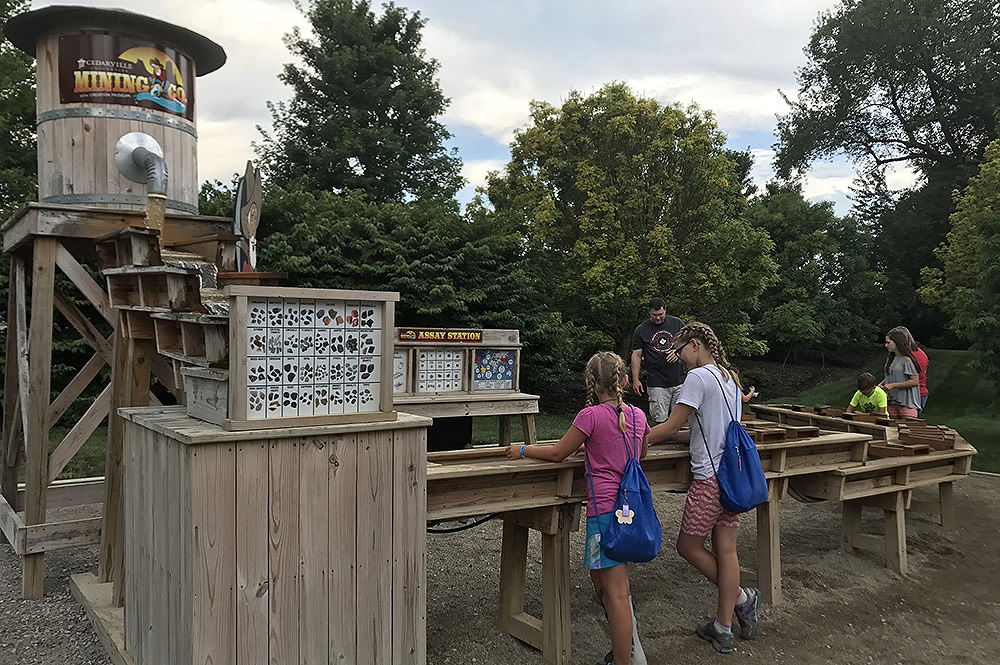 *Please note, the sluice will open in April, weather permitting.
Animal Enrichment in the Petting Zoo
Our staff in the petting zoo love to incorporate aspects of each season into enrichment activities for our animals, which is always fun to watch. And kids of all ages enjoy our camel rides!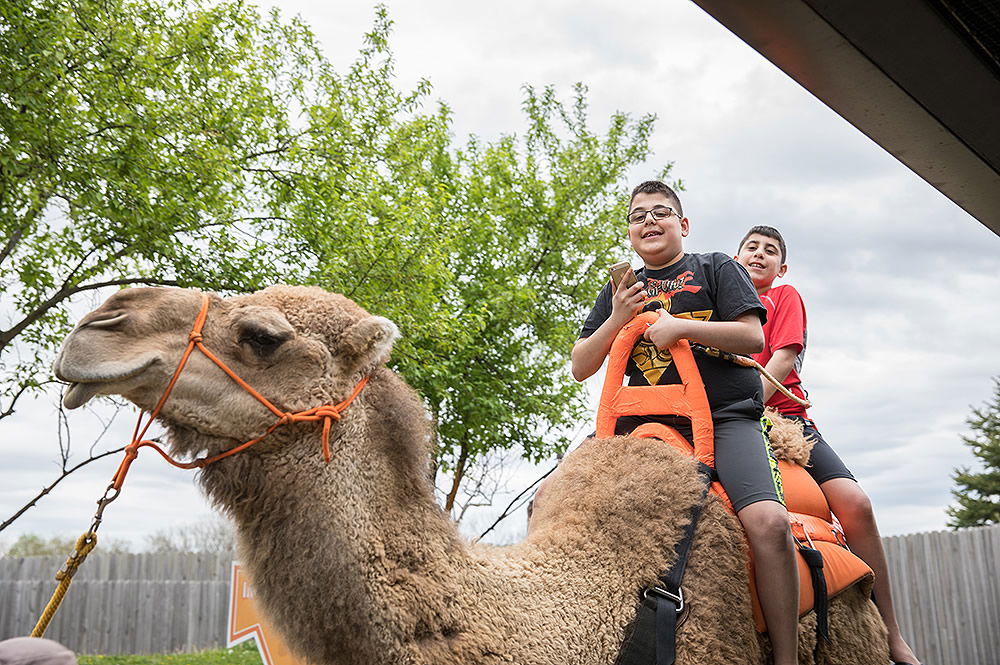 Presentations, Tours, and Workshops . . . Oh My!
While you are inside the Creation Museum exploring our faith-affirming exhibits, be sure to see the presentations, tours, and interactive workshops each day. Hear from world-class creation apologetics speakers, join hands-on workshops, gaze at the sky in our observatory, or laugh and sing along to a musical adventure. There's always something exciting going on, so be sure to check out our events calendar to see what's happening during your visit!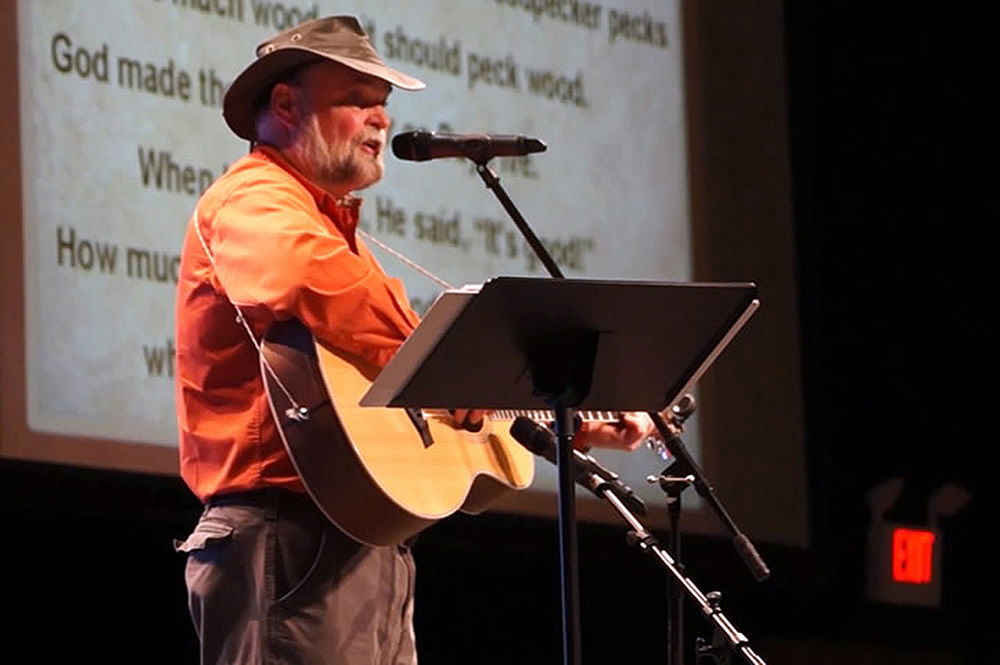 Soar Through the Sky
Want to add an extra thrill to your spring break trip? Then you won't want to miss scheduling a zip line adventure on the Screaming Raptor Zip Lines! Soar over our three-acre lake with the Ptero-Soar option, or go for a more rigorous course involving 2.5 to 3 hours of airtime with our Adventure Tour Plus.
Be sure to check out the Raptor's Nest, our aerial adventure park, and the Dragon's Descent, a free fall experience, at the museum as well.
Add the Ark Encounter to Your Trip!
Consider purchasing a combo ticket and making a trip to our sister attraction, the Ark Encounter, as well. Located just 45 minutes from the Creation Museum in Williamstown, Kentucky, the Ark Encounter features a full-size Noah's Ark, built according to the dimensions given in the Bible.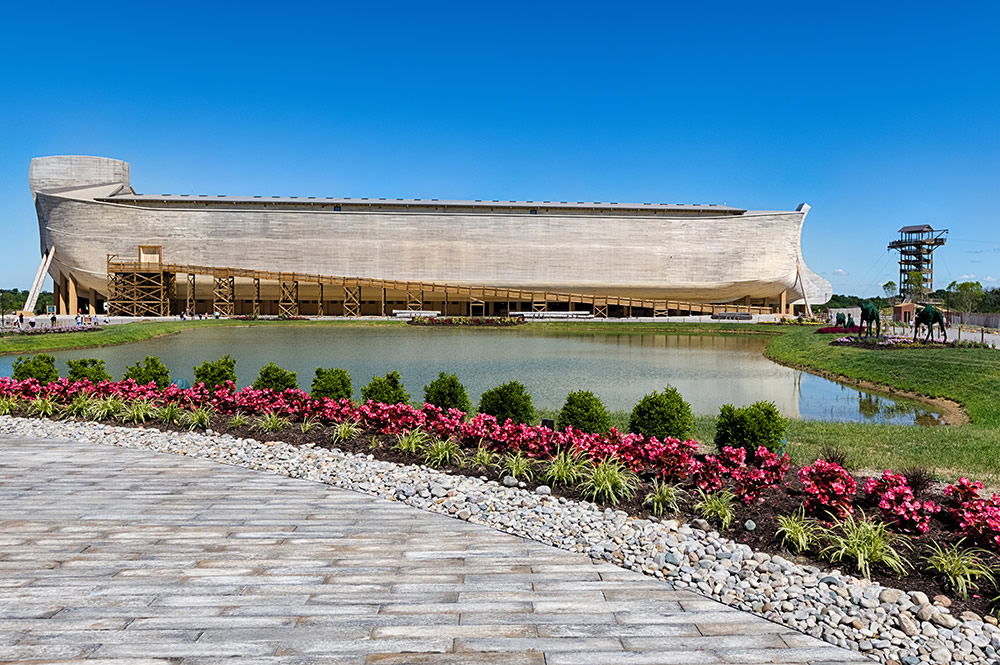 Explore the Area
While you are visiting the Northern Kentucky area, there are plenty of things to see and do in addition to enjoying the Creation Museum and the Ark Encounter. Get close to sharks, reptiles, fish, penguins, and other aquatic animals at the Newport Aquarium, visit the Cincinnati Zoo and numerous local parks, or get into the unbridled spirit at the Kentucky Horse Park.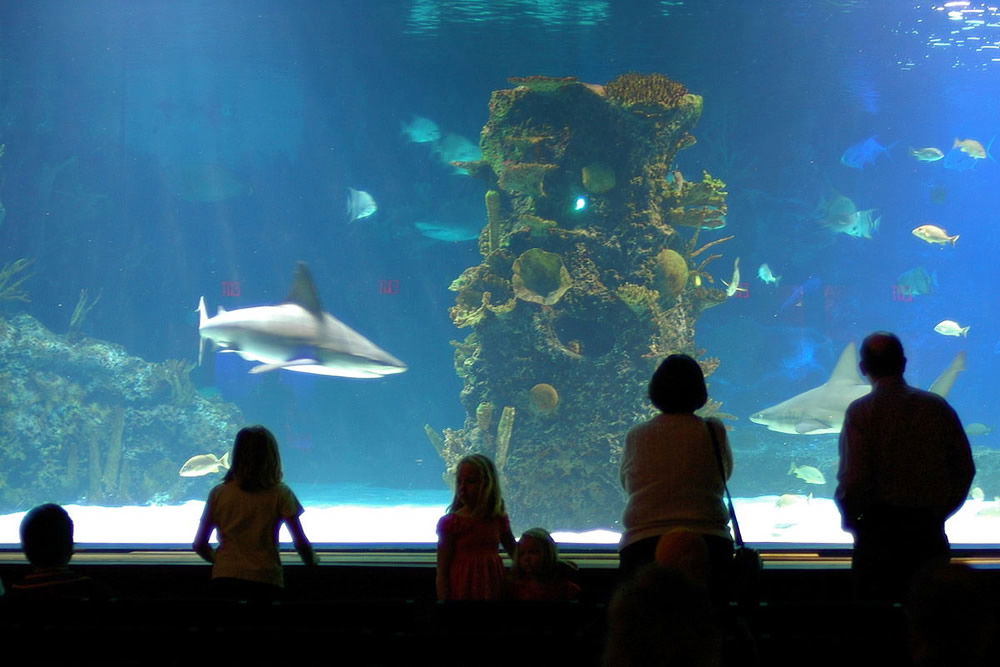 Start planning your spring break trip to the Creation Museum today! Share your favorite photos from your visit with us on Facebook, Instagram, and Twitter using #creationmuseum.