Since thousands of families are beginning to pour into the Creation Museum (and the Ark Encounter) as our busy spring season begins, we thought we'd share a "60-second tour" of the Creation Museum. This video highlights just some of what we offer.
Start planning your spring break or summer visit to the Creation Museum today, and learn about exciting opportunities below.
Easter Living History Experience
If you are looking for something to do on Easter weekend, consider celebrating with us at the Creation Museum. We're hosting a special Easter Living History Experience on April 7–8, 2023.
Staff and volunteers in accurately recreated costumes will give details on the historical background of Easter and Passover with breadmaking, a moneychanger's area (which has been expanded from last year to include a display on wages and currency exchange), and an expanded soldiers' display with details on Roman justice and punishment. One of our exhibit researchers, Levi Sherman, will even be presenting both days in Legacy Hall on the "Roman" garrison of Judea and the soldiers of the New Testament.
This special event is included with your Creation Museum admission, so be sure to visit and see the account of Easter come to life.
Explore the Galápagos Islands
Join Dr. Jennifer Rivera and Jessica DeFord for the trip of a lifetime to the Galápagos Islands—the islands made famous by Charles Darwin—and learn more about them through the lens of a biblical worldview!
Discover the truth about the Galápagos Islands for yourself as you snorkel in crystal-clear waters among creatures as diverse as sea turtles, penguins, sea lions, marine iguanas, reef sharks, rays, and a whole host of reef fish. You can also see giant (and we do mean giant) tortoises, birdwatch for exotic species, explore 1,200 species within the orchid kind in an orchidarium, and so much more.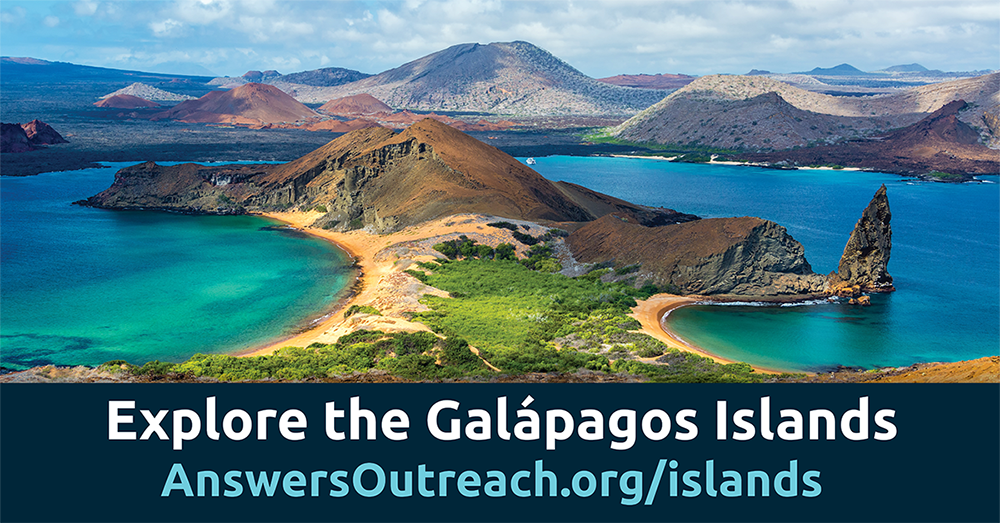 During this guided trip, in partnership with Living and Learning, you'll learn from Answers in Genesis' Dr. Jennifer Rivera and Jessica DeFord, along with Galápagos botanical expert Vivian Rivera. It's an exciting time of adventuring and learning in the most incredible classroom of all—God's creation!
Explore the Galápagos Islands is taking place May 28–June 7, 2024, but registration is open now. Find all the details, including the trip itinerary, on our event page. Space is limited, so if this trip grabs your interest, secure your spot by registering today!