The Creation Museum is designed around seven pivotal events from the beginning to the end of time, which we call the 7 C's of History. They are Creation, Corruption, Catastrophe, Confusion, Christ, Cross, and Consummation. As you walk through the museum, look for signs that introduce and explain the importance of each of these major events.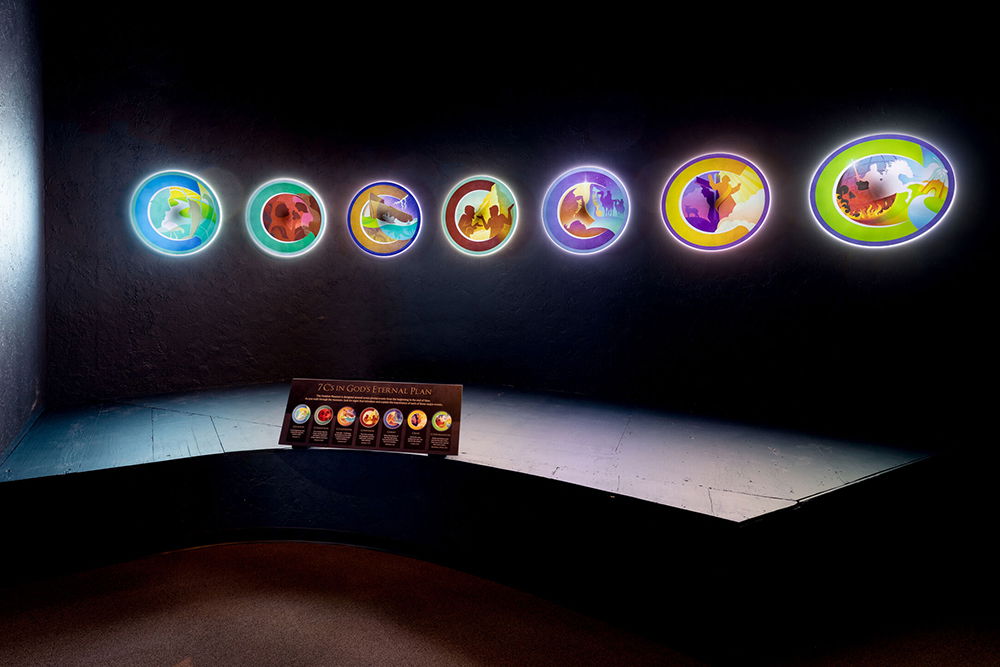 Exploring the 7 C's of History
In this video, the Wild Brothers go through the Creation Museum and Ark Encounter to show the incredible story of God's redemption for us in Christ by walking us through the 7 C's of History. You will be amazed at the beauty and rich biblical knowledge shown throughout the attractions.
3 Days of Unlimited Visits
Learn more about the 7 C's of History by visiting the Creation Museum and the Ark Encounter. Start planning your visit today, and be sure to take advantage of our 3-Day Bouncer Pass to get the most out of your visit to these two world-class attractions. These passes let guests "bounce" between the attractions with unlimited access to both the Creation Museum and the Ark Encounter for three days within a seven-day period. You can also add special Bouncer Parking Pass options when you choose this pass.