Our Biblical Authority exhibit emphasizes God's Word as authoritative and true in everything it says. Various biblical characters and eras are used to show how archaeology supports the accounts we find in Scripture, and one of those is Hezekiah.
The Biblical Record
The nation split after Solomon's reign, resulting in a northern kingdom, Israel, and a southern kingdom, Judah. Hezekiah lived three centuries later and was one of Judah's godliest kings. He destroyed the idols and pagan worship sites throughout the land. Loyal to Yahweh, Hezekiah obeyed the commandments that God gave Moses, and the Lord caused him to prosper in his endeavors (2 Kings 18:6).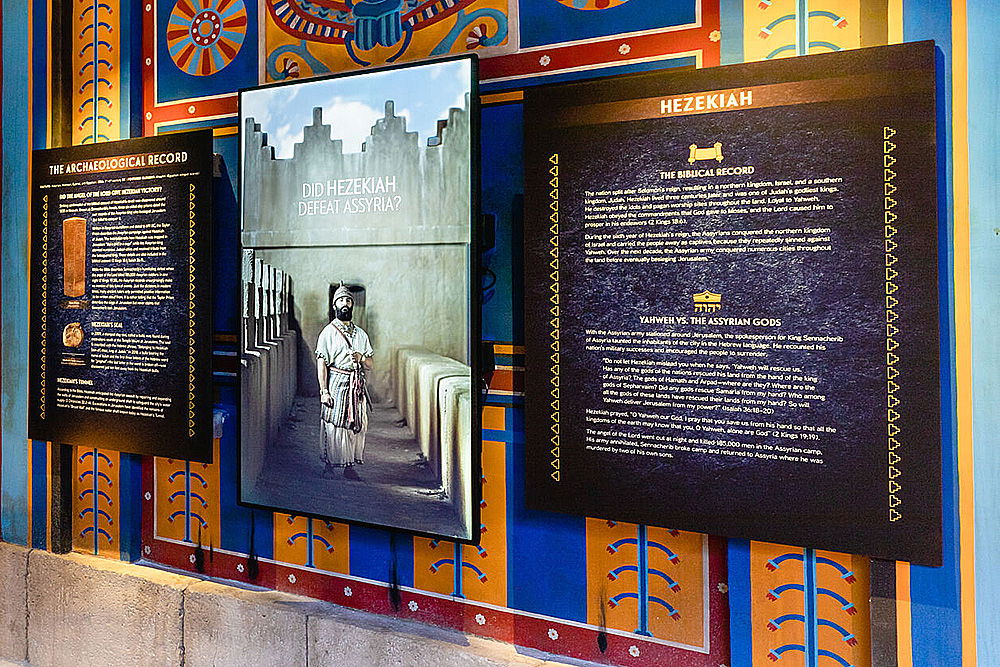 During the sixth year of Hezekiah's reign, the Assyrians conquered the northern kingdom of Israel and carried the people away as captives because they repeatedly sinned against Yahweh. Over the next decade, the Assyrian army conquered numerous cities throughout the land before eventually besieging Jerusalem.
Did the Angel of the Lord Give Hezekiah Victory?
A striking confirmation of the biblical account of Hezekiah's revolt was discovered around 1830 in Nineveh. Known as Sennacherib's Annals, three six-sided clay prisms detail the records of the Assyrian king who besieged Jerusalem but failed to conquer it. Learn more in this video:
Start planning your trip to the Creation Museum today to learn more about Hezekiah, David, Rahab, and many more as you walk through our Biblical Authority exhibit.