Since 2007, the Creation Museum has shared the gospel with hundreds of thousands of guests each year. And since the Ark Encounter's opening in 2016, more visitors than ever are pouring into the museum. Due to these growing numbers, our designers and builders have been hard at work constructing a new welcome center, and we are so excited that it is officially open!
Guests will begin and end their visit at the Welcome Center, which stands at the front of the main parking lot and exits into the museum's stunning gardens. The beautiful new facility features ticketing, retail space, restrooms, and a coffee shop.
We are excited about this important addition and pray that guests will sense the love of God as they are welcomed into their Creation Museum adventure by our friendly staff.
Jerusalem Model Coming to the Ark Encounter
A few weeks ago, our parent ministry, Answers in Genesis, announced an exciting new project at the Ark Encounter—a new welcome center that will house what will be the most accurate and one of the largest models of first-century Jerusalem. You can learn more about this project from our CEO, Ken Ham, in the video below:
This project will deliver the gospel message powerfully to guests through historical information about Jesus, how the church was established, and the importance of the great commission.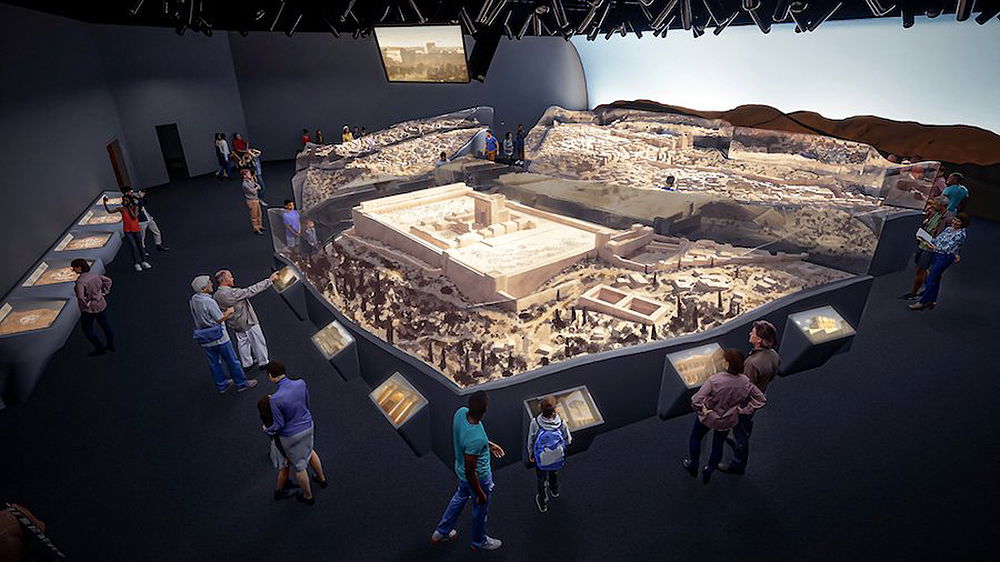 Double Your Impact on Giving Tuesday
The cost to construct the Welcome Center at the Ark will be around $20 million. Thanks to generous supporters, we can present a matching gift offer again this year. Every donation made towards the Welcome Center will be matched (through December 31) dollar for dollar, up to $8.5 million!

This new addition to the Ark Encounter is needed for the future and for impacting future generations with the truth of God's Word and the saving gospel. We invite you to partner with us this Giving Tuesday through an end-of-year gift.