Tom Meyer is known as the Bible Memory Man because of his unique ability to quote over 20 complete books of the Bible dramatically from memory, and you can currently hear from him on Wednesdays at the Creation Museum! Tom presents the Bible from memory in an engaging and powerful manner and encourages guests to defend their faith by memorizing Scripture as well. Learn more about his presentations below.
Creation to the Flood: Genesis 1–9 Spoken Dramatically from Memory
In the Hall of Faith (Hebrews 11), the word "faith" is used 26 times. The author uses the word to summarize the short account of Old Testament saints' lives of faith.
Now, out of all 39 Old Testament books, the author of the Hall of Faith referenced the book of Genesis more than any other. In fact, Genesis 1–11 is referenced in the Hall of Faith more than any other portion in the entire Old Testament. God knew that there would come a day when it would take real faith to proclaim and defend the truths of Genesis 1–11.
Join Tom Meyer as he weaves together from the heart, like a beautiful tapestry, Genesis 1–11 with the examples of faith mentioned in the Hall of Faith. The answers are in Genesis.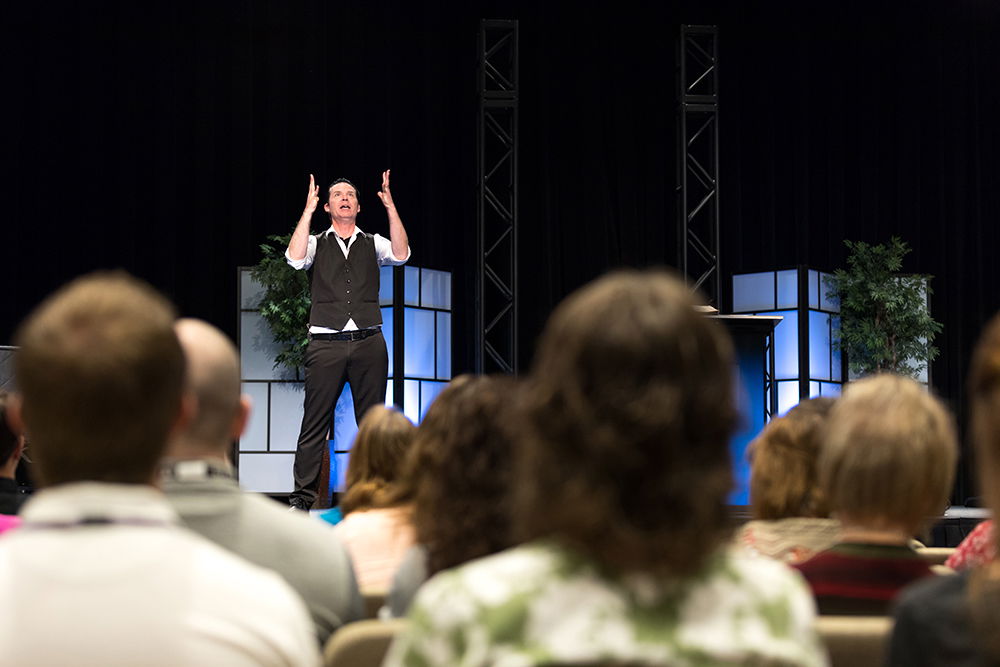 Learn to Defend Your Faith by Memorizing Scripture
Technology has information at our fingertips, but our relationship with God needs to be one of the heart, not the smartphone. Go deeper into Scripture by learning techniques from Tom that will help you memorize Scripture and enable you to defend your faith better.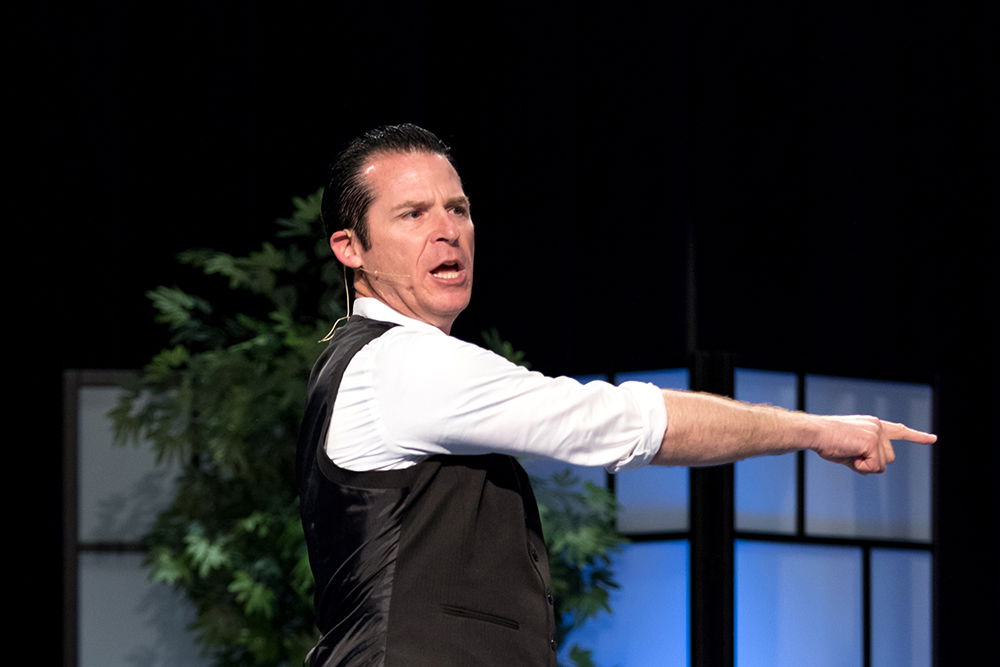 Tom's presentations are included with your museum admission. Start planning your trip to the Creation Museum today, and be sure to check your daily schedule to see if you can hear from Tom while you are here as well!