The world's largest Christian music festival is coming to the Ark Encounter for 40 days and 40 nights, and we are excited to announce that the Creation Museum will host concerts every Wednesday during this unique event!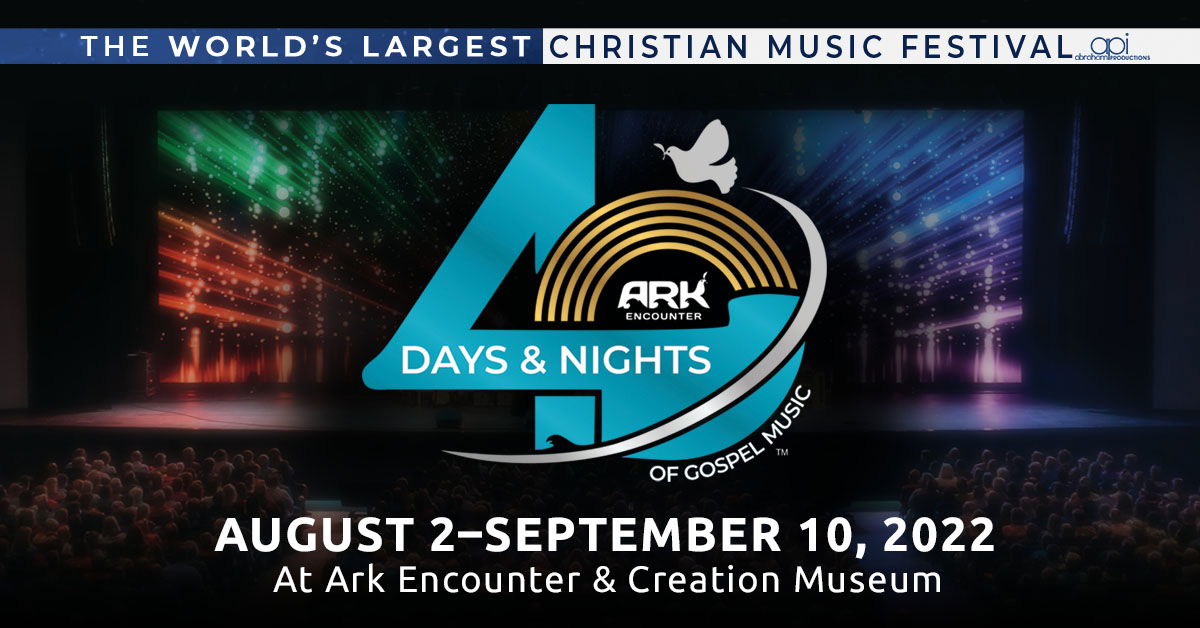 40 Days and 40 Nights of Gospel Music
Beginning August 2, 2022, through September 10, 2022, Abraham Productions will be presenting several dozen gospel music artists live from the Answers Center at the Ark Encounter.
Called "40 Days and 40 Nights of Gospel Music at the Ark," which is sponsored by Christian Healthcare Ministries, Inspiration Cruises, and Singing News, you'll enjoy music from dozens of your favorite gospel music artists and groups, including:
Ricky Skaggs
The Isaacs
Trimphant
Ernie Haase & Signature Sound
Karen Peck and New River
Brian Free & Assurance
And many, many more!
You'll also hear from speakers such as Ken Ham, Dr. Tim Hill, Dr. Robert Jeffress, Pastor Javon Ruff, Pastor CT Townsend, and more! It's going to be an incredible 40 days and 40 nights.
You can enjoy music from your favorite artists, solid Bible teaching from a variety of Bible teachers, tour the life-size Noah's Ark, explore the grounds, take your children or grandchildren to the playground, and meet the zoo animals. Your 40 Days and 40 Nights experience is included with your Ark Encounter admission!
Wednesdays at the Creation Museum
At this year's event, a pair of concerts will take place on Wednesdays inside Legacy Hall here at the Creation Museum, which are included with your admission. Hear from Legacy Five, The Millers, the Hoppers, and more!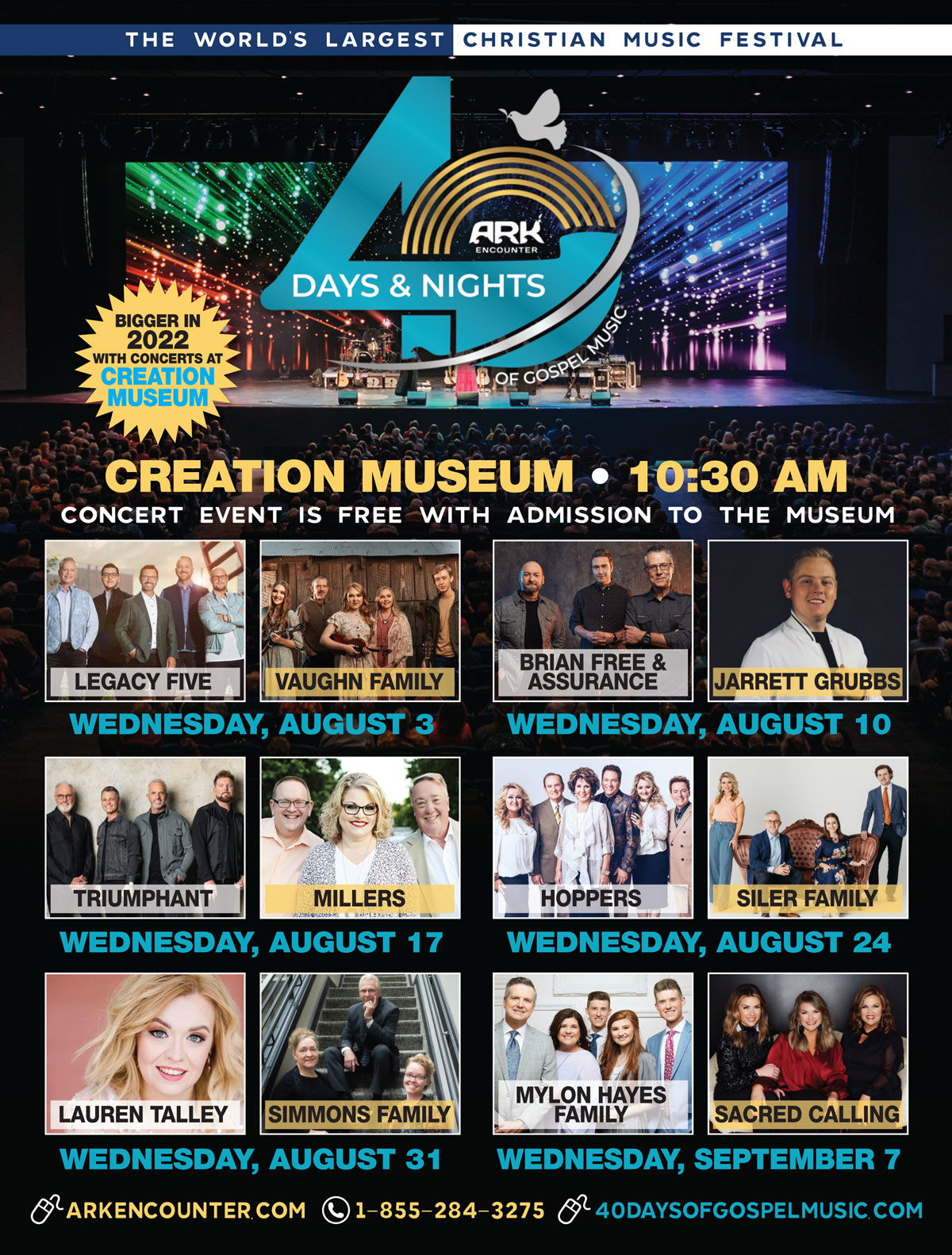 Walk through biblical history, explore the beautiful botanical gardens, visit our Eden Animal Experience animals, learn more about our universe in the Stargazer Planetarium, and so much more when you visit the Creation Museum during 40 Days and 40 Nights of Gospel Music!
Consider a Bouncer Pass!
Make the most of your trip to the Creation Museum and the Ark Encounter during this exciting event by purchasing our new Bouncer Pass. This pass gives you three days of unlimited visits to both attractions within a seven-day period, along with special parking options. Or consider the Ultimate Bouncer Pass, which allows you to visit as many times as you would like for an entire year (plus free parking!). Individual and family passes are available. Bouncer Pass and start planning your visit.