Living history is coming to the Creation Museum Easter weekend, April 15–16, 2022. What's "living history"? It's an exciting event for Creation Museum guests, featuring staff in accurately recreated costumes who give details on the historical background of Easter and Passover. And it's a free event with your Creation Museum admission!
Easter Living History at the Creation Museum
Our Easter Living History at the Creation Museum will feature three special displays:
An auxiliary military camp with soldiers: You'll discover how the military garrison of Judaea functioned under the Roman governors and why extra troops were needed in Jerusalem during Passover.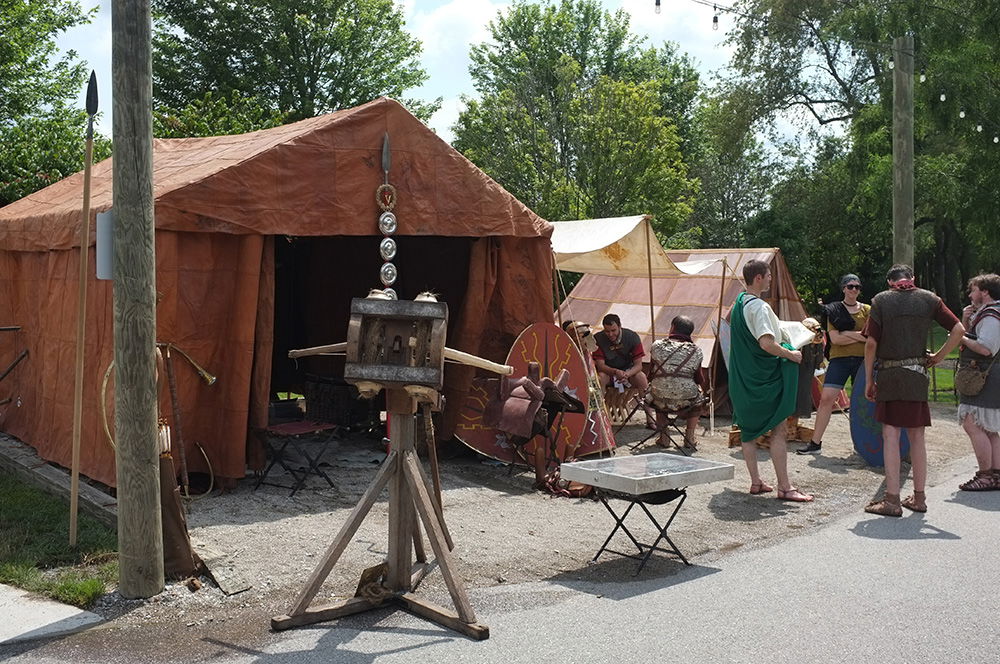 A money changers' table (like the tables Jesus flipped over in the temple in Matthew 21:12–13): This display will highlight how the temple tax system and the bank worked. Guests will even have the opportunity to change some of their "foreign money" for a half-shekel replica that would have been used to pay the temple tax.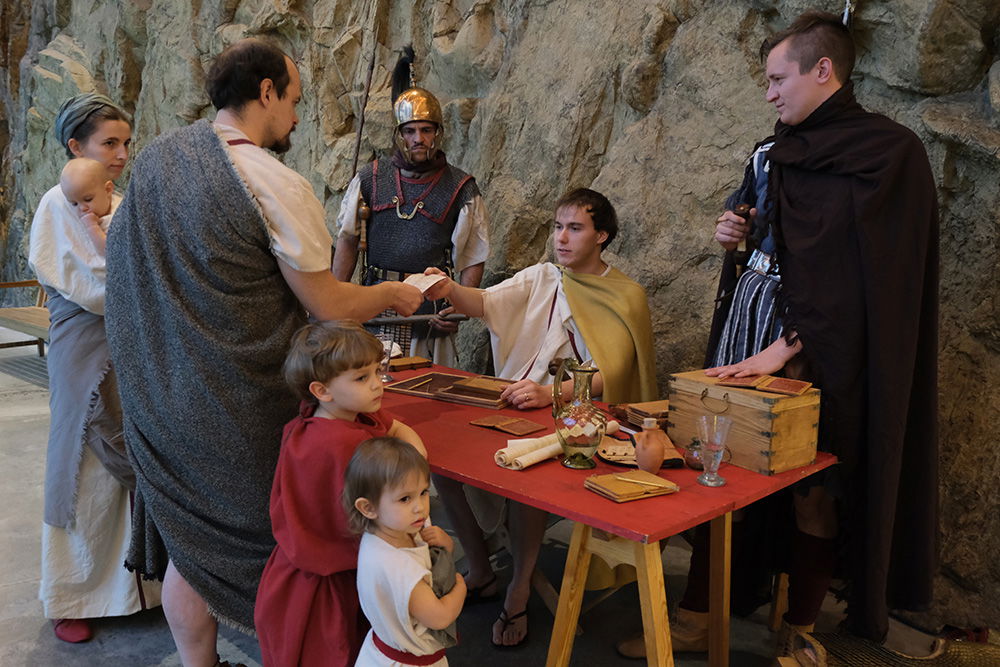 A baker's shop: Passover is observed during the Feast of Unleavened Bread, so many travelers would need to buy bread. Baker's shops got busy! See a clay oven at work, and discover how family prep for the Passover meal would have looked.
Guests will enjoy interacting with the reenactors and learning more about Passover in first-century Israel—it will be a very unique experience! "Easter Living History" is included with Creation Museum admission, so plan your visit for Eastertime.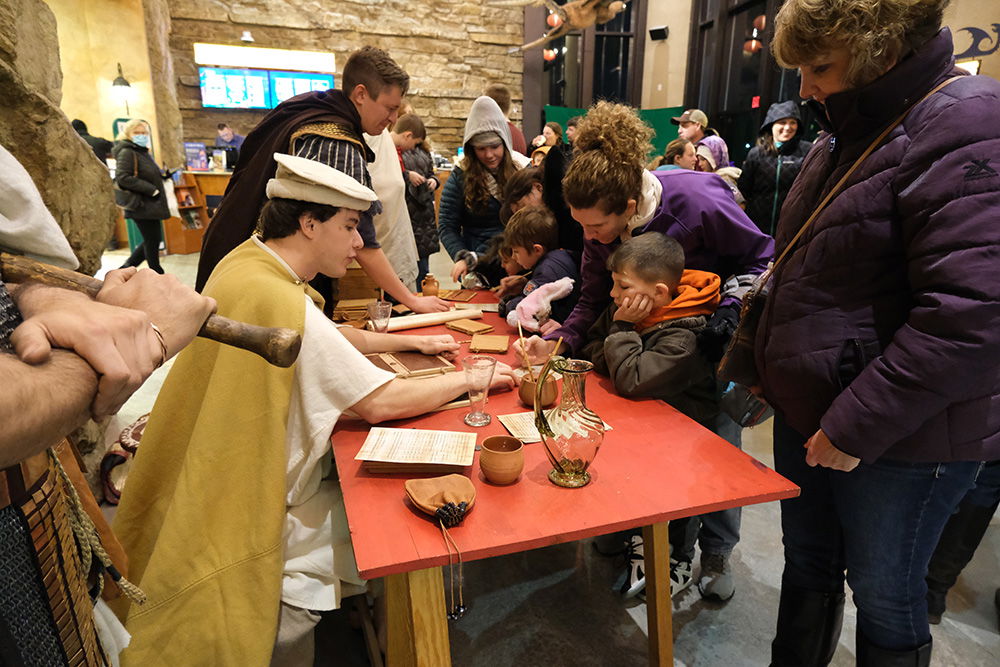 Special Easter Presentations at the Creation Museum and Ark Encounter
We will also have Easter weekend speaking and concerts, including a special presentation from Dr. Georgia Purdom "Anatomy and Physiology of the Crucifixion of Jesus Christ" on Friday and Saturday at the Creation Museum. At the Ark Encounter, Tim Chaffey will present "He is Risen: Evidences of the Resurrection" and our resident artists, TrueSong, will be giving a special Easter concert on Friday and Saturday as well.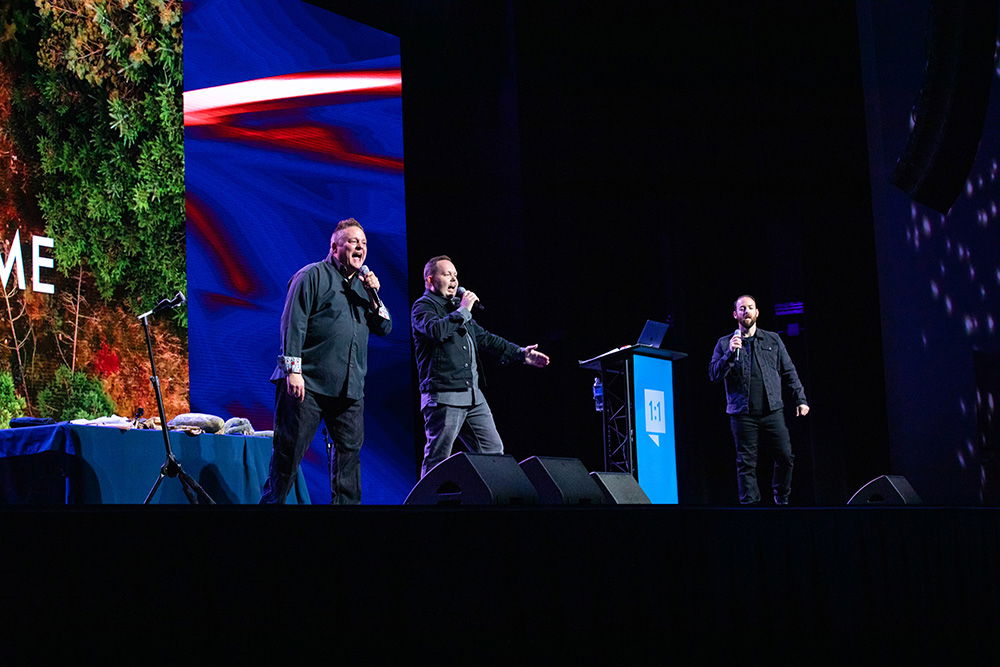 Start planning your trip today to visit the Creation Museum and the Ark Encounter this Easter, and, don't forget, all children 10 and under enjoy free admission in 2022!
Free Easter Resources
We're also offering several other free Easter resources to help you focus on Christ, learn more from his Word this Easter season, or share the gospel with others, including:
Christ, Cross, and Consummation PDF tract download
Views of the Cross PDF tract download
Answers Bible Curriculum Easter lessons
The Last Adam video download
10 Minute Bible Journey Easter excerpts
You can find all of these free resources and more on our Easter & Outreach Specials page on AnswersBookstore.com.