Are you looking for a creation adventure-filled weekend for your family? If so, consider heading to the Creation Museum April 8–9, 2022, to spend the weekend learning about the night sky and fossils with three of our expert instructors. Learn more about these opportunities below!
Stargazer's Night: Friday, April 8, 2022
Have you ever looked up at the night sky, marveled at all the stars, and then wondered which ones you were seeing? Are you intrigued by the idea of seeing a galaxy or nebula? If so, kick your weekend off by joining us for our Stargazer's Night with creation astronomer and former university professor Dr. Danny Faulkner on Friday, April 8, 2022.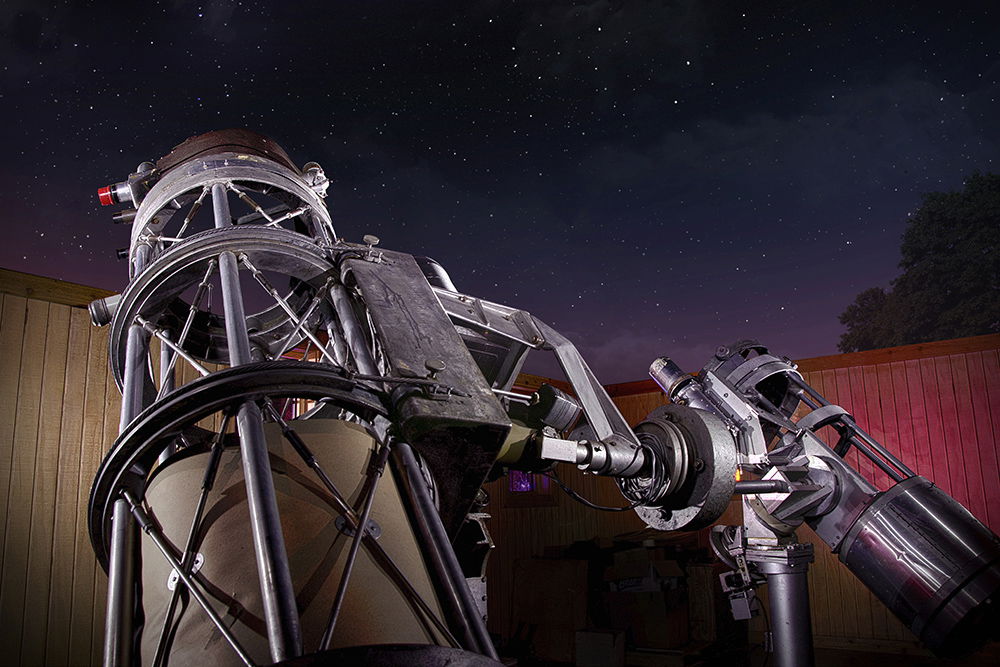 During this event, you'll experience an astronomy-themed devotional inside our state-of-the-art Stargazer Planetarium, followed by an opportunity to be treated to a variety of heavenly views from the Johnson Observatory. If the sky is cloudy, the program will remain indoors to explore the universe using the powerful programming and projectors of the planetarium, followed by a time of Q&A with Dr. Faulkner.
This experience is designed for ages 10 and up, but anyone can attend—and young children enjoy a discount. We offer Stargazer's Nights several times throughout the year, including future opportunities on July 1, August 5, and September 30, 2022.
Fossil Hunt: Saturday, April 9, 2022
On Saturday, April 9, 2022, head to Caesar Creek Lake, Ohio (just one hour from the Creation Museum) for Explore Fossil Hunt! See what it's like to be paleontologists for the day as a family, searching for creatures buried during Noah's flood.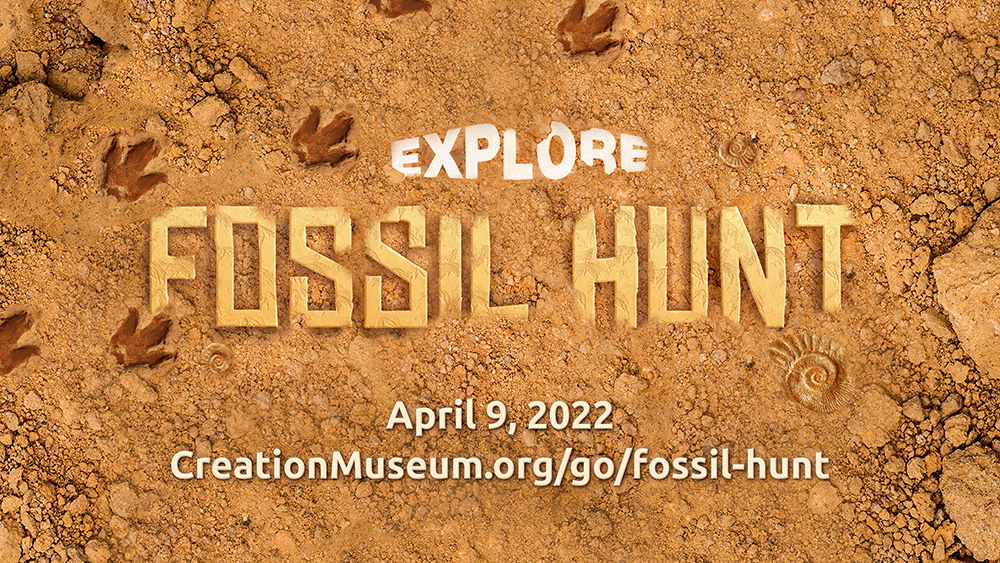 Geologist Dr. Andrew Snelling and paleontologist Dr. Gabriela Haynes will guide you as you search for corals, clams, trilobites, and whatever else you might uncover. You'll learn about fossils and rock layers through the lens of God's Word. You never know what you might find!
Due to the technical content of the presentations, this event is open to participants ages 12 years old and up.
Start planning your trip to spend the weekend with us at the Creation Museum in April. Our programs often sell out quickly, so register for our Stargazer's Night and Explore Fossil Hunt today to ensure your spot for these two unique creation adventures!