Have you ever wanted to dig for fossils and learn more about them from a biblical worldview? Well, we are excited to announce that we have two opportunities coming up this year that will allow you to channel your inner paleontologist. Learn more about each of these unique programs below.
Explore Fossil Hunt
Spend the day as a family, exploring the rich fossil beds around Caesar Creek Lake (Waynesville, Ohio) and collecting fossils you can take home with you during our Explore Fossil Hunt on Saturday, April 9, 2022. During this unique event, you'll enjoy fellowship with other fossil enthusiasts in one of the most popular fossil-hunting locations in the region.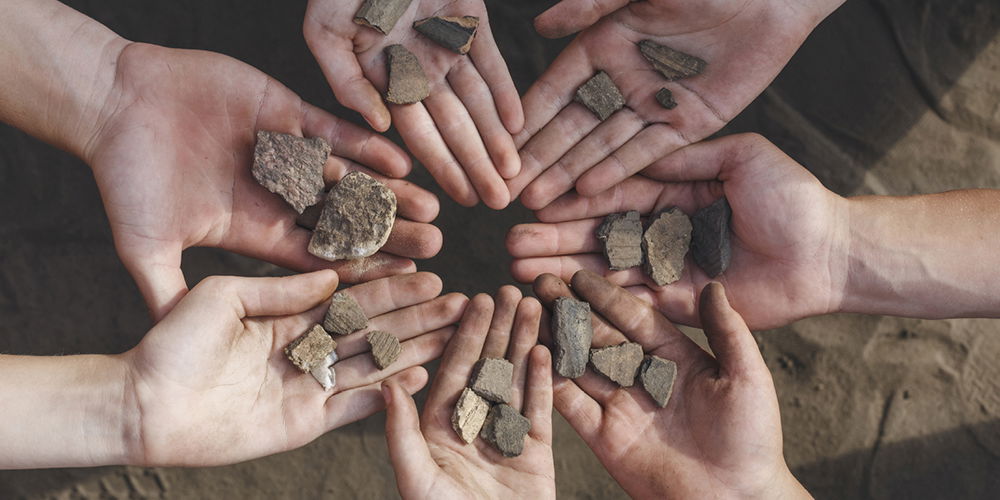 Geologist Dr. Andrew Snelling and paleontologist Dr. Gabriela Haynes will lead this hands-on experience. Enjoy special presentations and personal instruction from this pair of PhD creation scientists who understand geology and paleontology through a biblical worldview.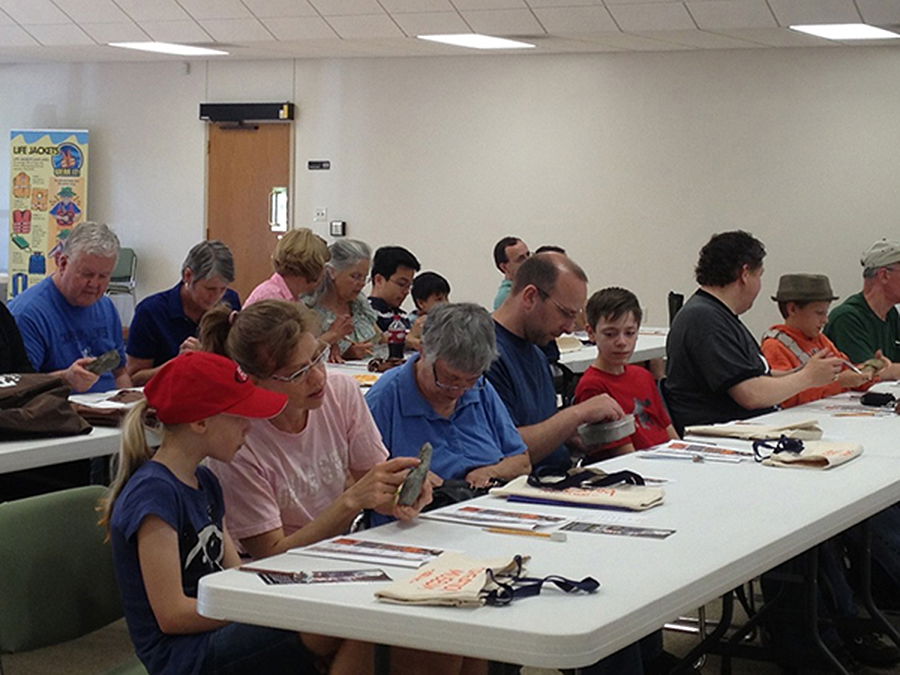 Due to the technical content, we strongly recommend that children be at least 12 years old to attend this family-friendly event.
Explore an Authentic Dinosaur Dig
Are you looking for an unforgettable vacation for your family this summer? If so, join Answers in Genesis speakers and Answers News hosts Dr. Georgia Purdom and Dr. Jennifer Rivera along with event hosts Tommy and Martha Lohman of FACT: Foundation for Advancing Creation Truth for an authentic dinosaur dig in Glendive, Montana (home of many amazing fossil finds), July 25–July 29, 2022.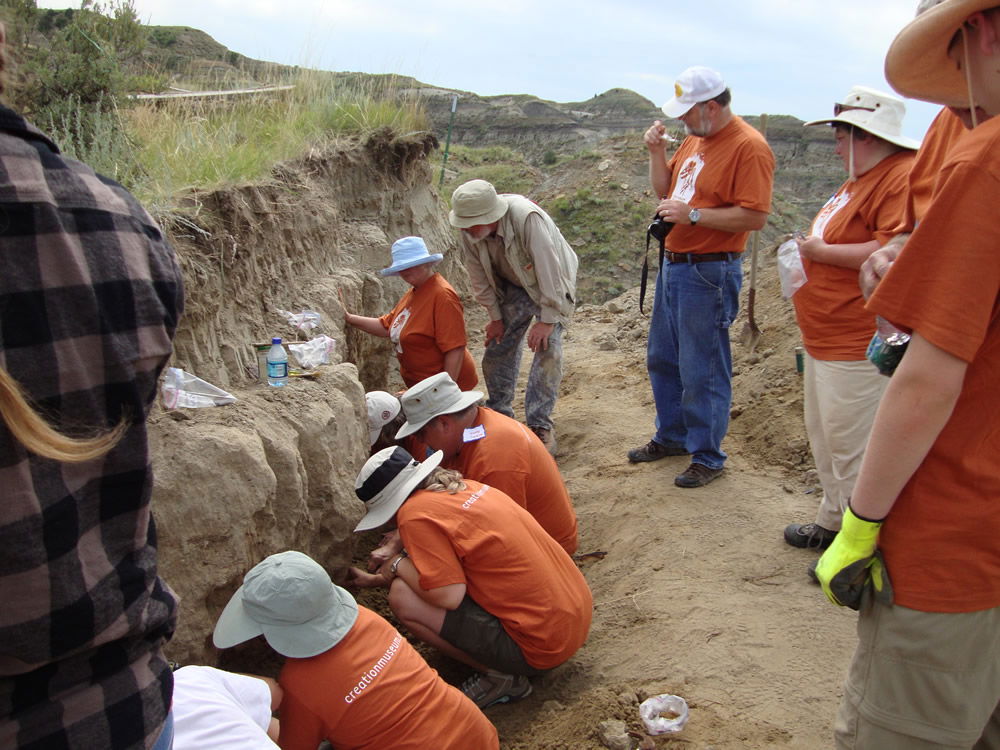 During previous digs, the teams found dinosaur bones and teeth, including some from Edmontosaurus and Triceratops. Fossil finds have also included turtle bones and shells, figs, petrified wood, and more. Everyone found something, including some souvenir fossils they were able to take home!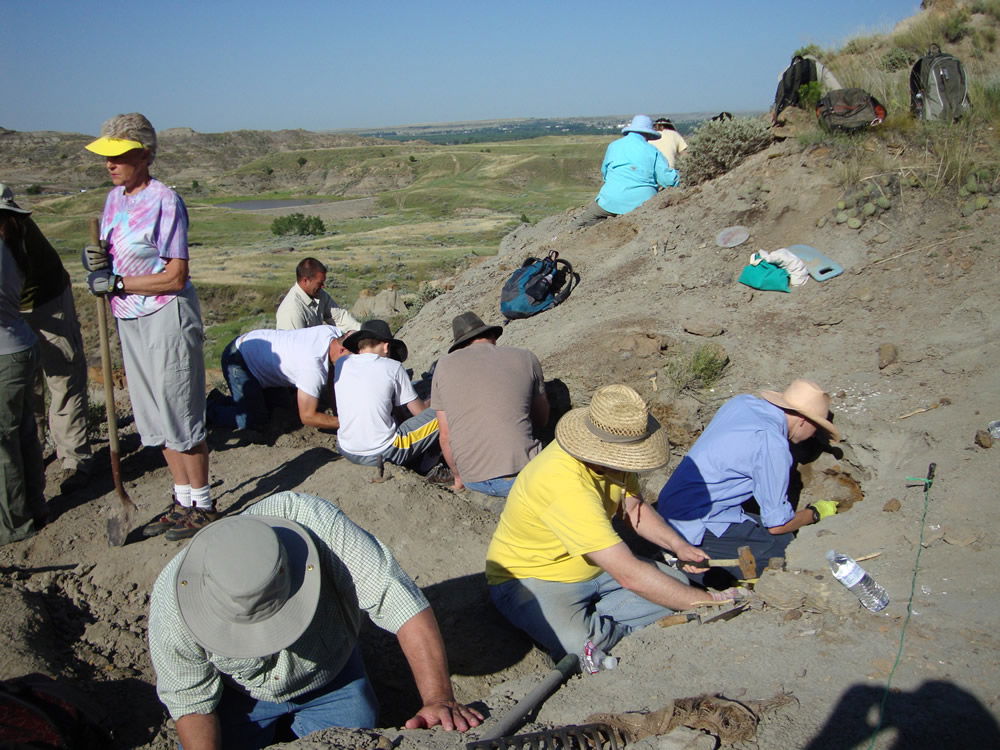 Starting early to beat the heat, your family will spend most of each day out in the field, arriving back at the hotel in time to wash off the dirt and put on some fresh clothes before the afternoon program.
Due to the potentially strenuous nature of the activities and prolonged periods in the heat, no children under the age of 12 are permitted to register for this event.
Learn more about hands-on science events on our Explore Days page, and register today to save your spot.