After Thanksgiving, take advantage of the opportunity to load the car up and head to ChristmasTown at the Creation Museum. This special event starts on Friday, November 26, 2021, and runs on select nights through December 30, 2021, from 5–8:30 p.m.
What will your family experience during ChristmasTown this year?
Spectacular Light Display
Get your camera ready as you head into the botanical gardens for our spectacular light displays! The museum grounds will be lit up in a breathtaking display of multi-colored lights. Each year, we add new designs to the garden trails. Your experience is never the same!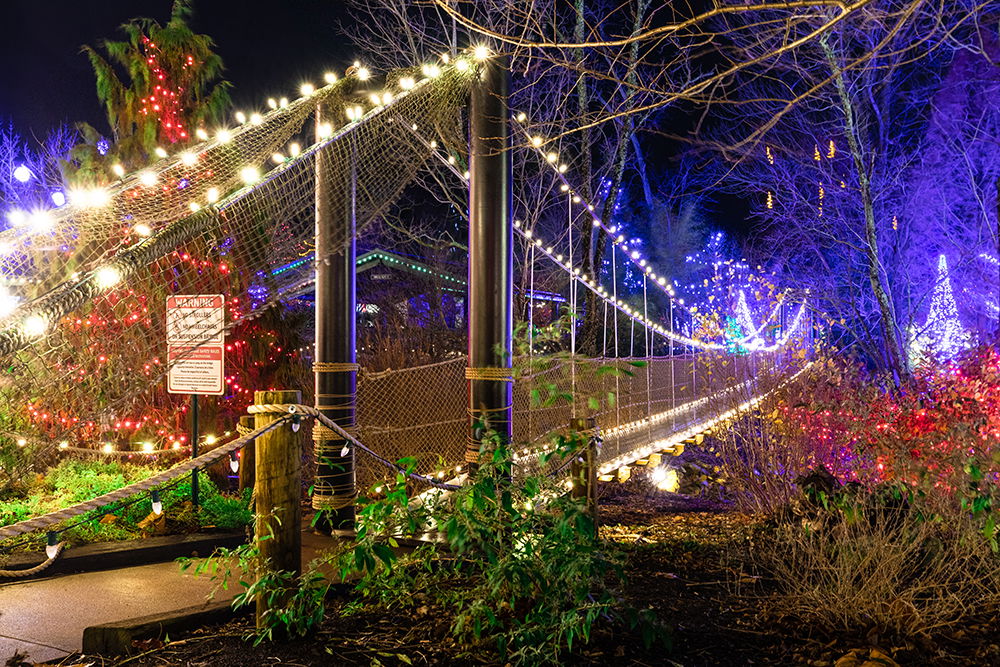 Live Nativity
Step back in time at our live nativity to view a realistic recreation of the events surrounding the night of our Savior's birth. Reflect on the true meaning of Christmas as you watch Mary and Joseph with baby Jesus (Thursday through Sunday nights).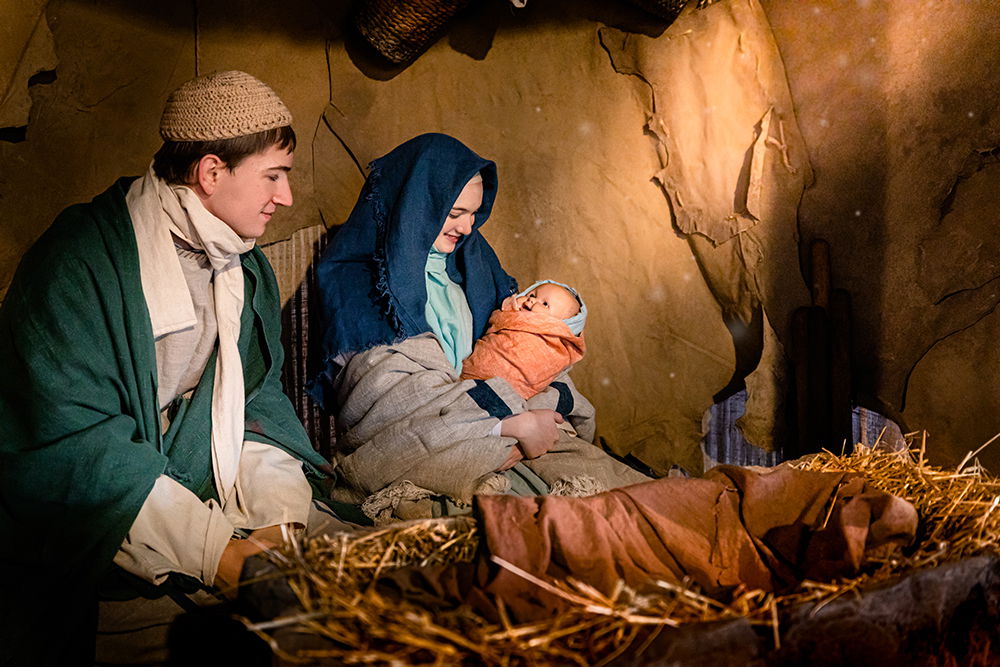 Glice® Skating
If your family likes to visit skating rinks during the Christmas season, you won't want to miss our newest addition to ChristmasTown at the Creation Museum. Take a spin on the Glice® rink, which has a type of synthetic ice that acts just like real ice. It allows you to skate regardless of the temperature.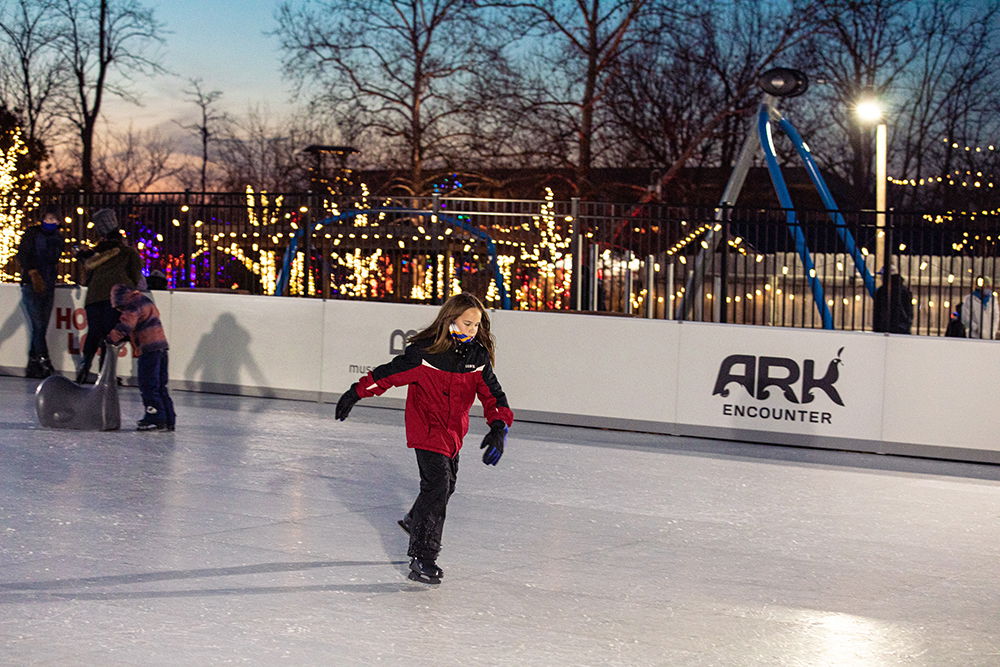 Eden Animal Experience
The Eden Animal Experience is a fun place for children and adults to enjoy close encounters with our unique animals, including goats, alpacas, a wallaby, and more. And during ChristmasTown at the Creation Museum, you'll be able to enjoy our zoo under the lights!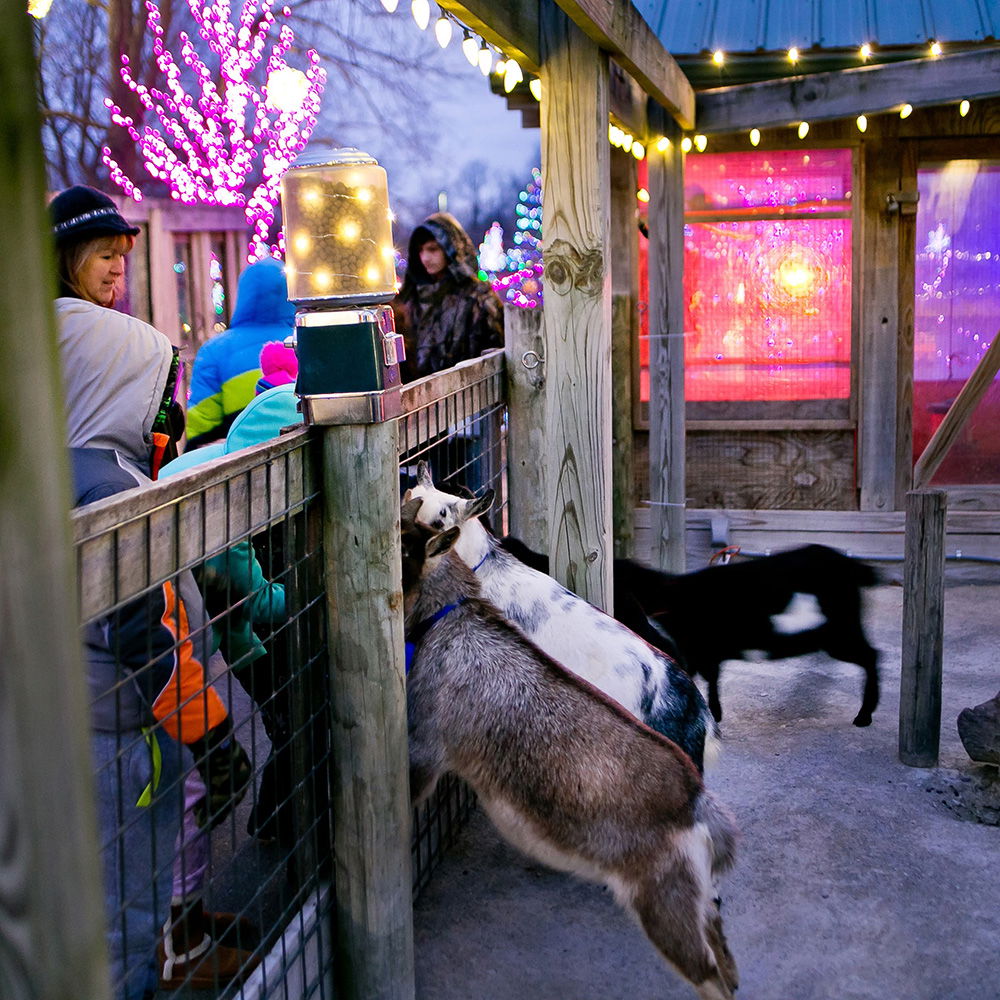 Christmas Shows
Head into the Creation Museum and catch our spectacular Encounter the Wonder show inside our 4D Special Effects Theater or The Christmas Star in our Stargazer Planetarium. Beginning with Genesis, Encounter the Wonder shares how God created a perfect world, how sin marred that very good creation, and how Jesus came as our Savior. It's the gospel message, beginning in Genesis.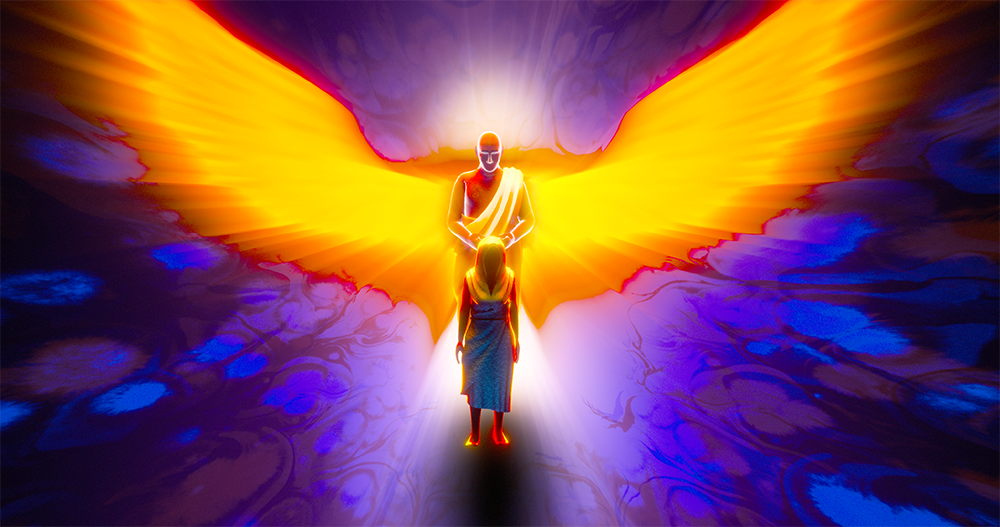 What was the mysterious "star in the east" that heralded the birth of Jesus and guided the wise men? Discover the truth about this special star in The Christmas Star!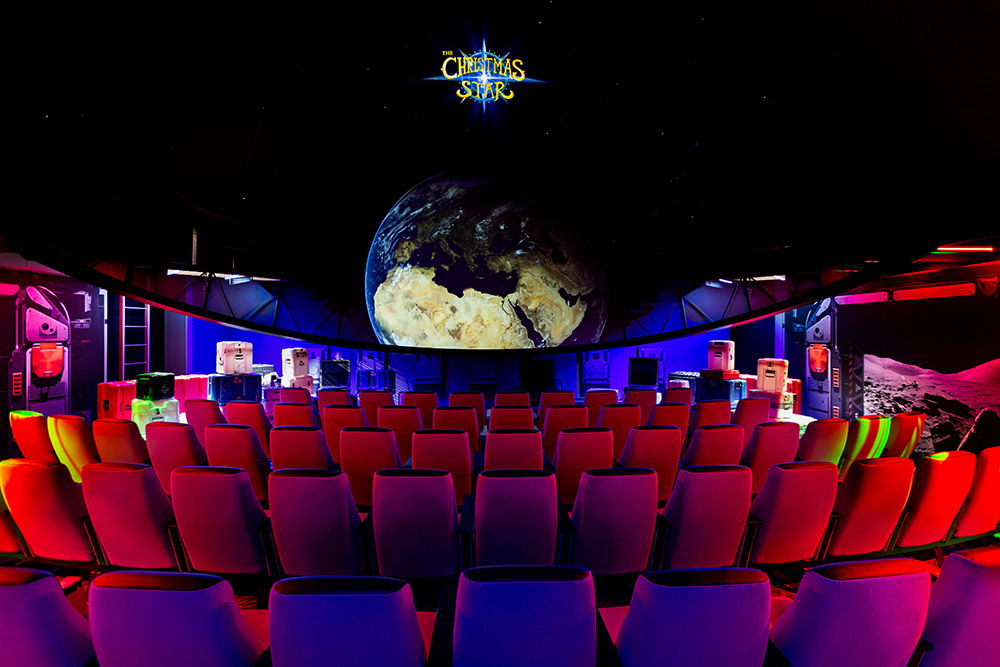 Christmas Meal
Warm up with a cup of cocoa and other tasty treats or get a spectacular view of the lights while enjoying a delicious ham or turkey dinner from the heated deck at Noah's Café (closing at 7 p.m. each night)!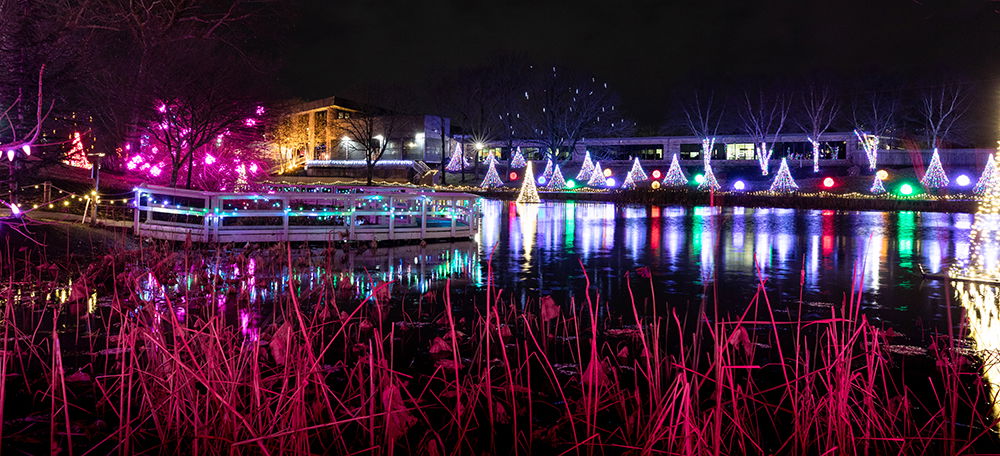 Unique Gifts
Stop by the Dragon Hall Bookstore or the Legacy Store and check out our selection of apparel, stuffed animals, books, DVDs, toys, and much more. And don't forget to shop our unique, handmade, fair trade items as you walk through the portico. We have something for everyone on your list!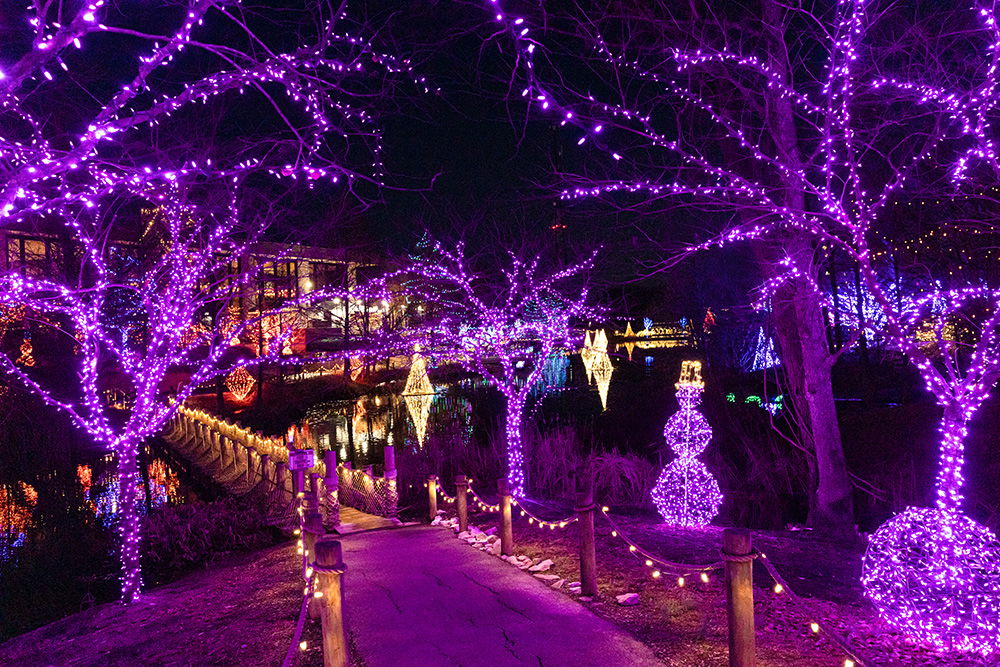 Special 3-Line Christmas Zip Line Course
Get a bird's-eye view of the colorful lights of ChristmasTown as you soar down the Screaming Raptor Zip Line's special 3-line Christmas course. Zip line tickets are also available upon arrival (first come, first served).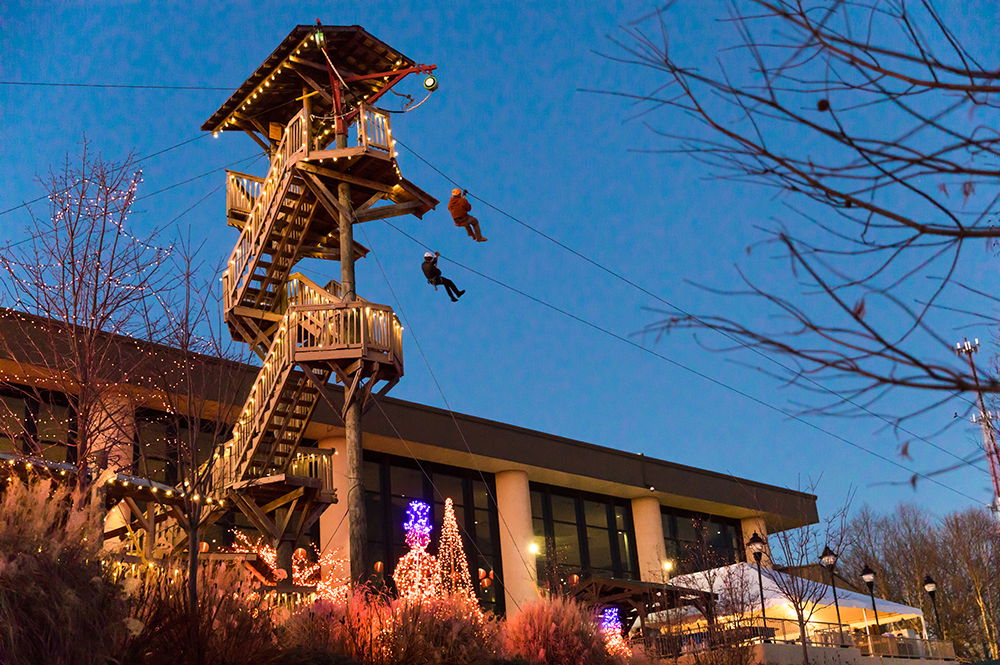 ChristmasTime at the Ark Encounter
Continue celebrating this special time of the year with a trip to our sister attraction for ChristmasTime at the Ark Encounter! Take in the beauty of our life-size Noah's Ark, Ararat Ridge Zoo, Rainbow Gardens, and grounds illuminated in a stunning sea of rainbow-colored lights and enjoy a festive ham or turkey dinner inside Emzara's Kitchen.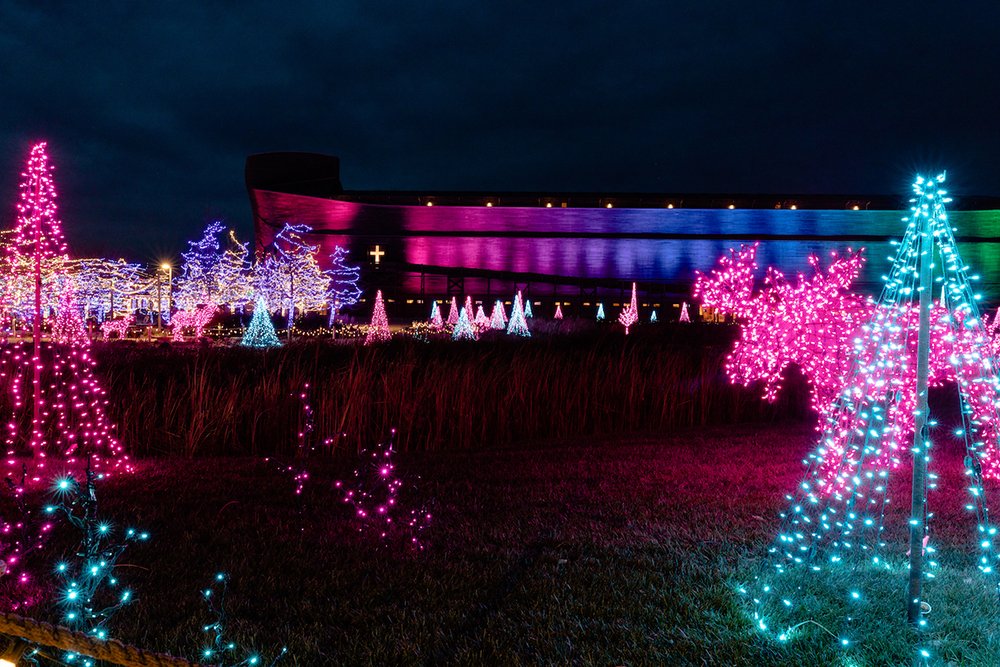 During your visit, be sure to head into the Answers Center for the Christmas Spectacular, which includes an animal encounter, an animated show, and traditional Christmas carols with Southern Salvation. This program takes place between 6–8:30 p.m. most ChristmasTime nights.
Online Christmas Special
Purchase Creation Museum day admission online and receive $5 off Christmas dinner for each paying member of your party. Present your ticket at Noah's Café after 5 p.m. during ChristmasTown to redeem.
We look forward to celebrating this special time of the year with you at ChristmasTown at the Creation Museum and ChristmasTime at the Ark Encounter.