Since our upgraded 4D Special Effects Theater opened in 2018, our guests have enjoyed In Six Days, a shortened version of the film Genesis: Paradise Lost. With realistic plant life springing forth at God's command, birds filling the skies, and animals—including dinosaurs—filling the earth, this film looks incredible in the 3D theater (plus special effects).
We're excited to announce that we have added a new film that is now showing at the 4D Special Effects Theater!
Now Showing
If you have visited the Ark Encounter during the Christmas season, you may remember the spectacular Encounter the Wonder program from our first ChristmasTime at the Ark Encounter. This laser projection show was shown on the side of the life-size Noah's Ark—and guests love it!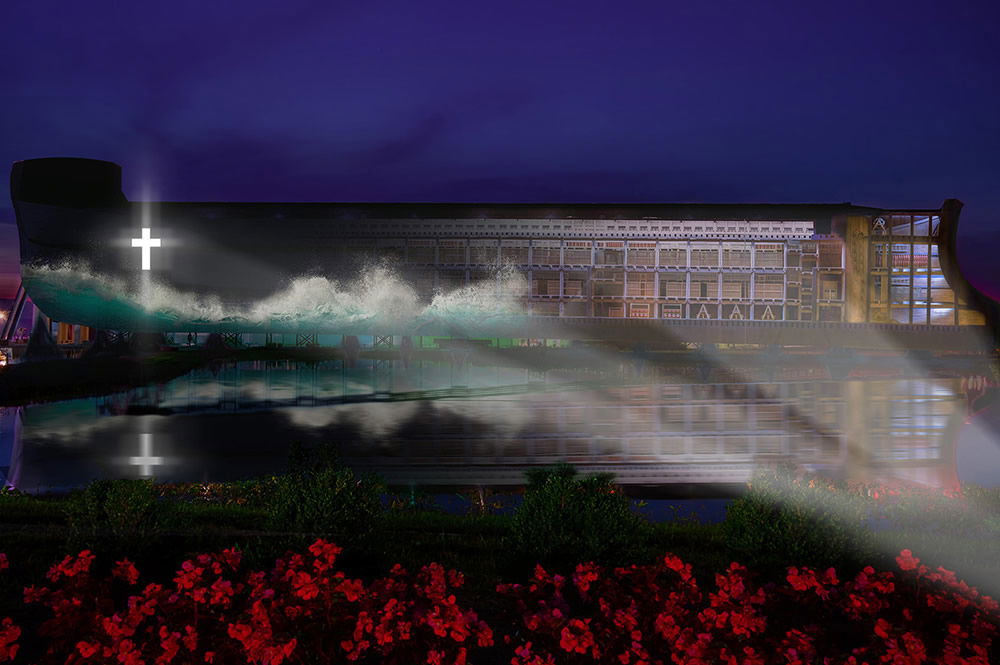 Beginning with Genesis, Encounter the Wonder shared how God created a perfect world, how sin marred that very good creation, how Jesus came as our Savior. It's the gospel message, beginning in Genesis. That initial showing was turned into a special LED version that has been shown each ChristmasTime (our free Christmas event at the Ark) since in the Answers Center.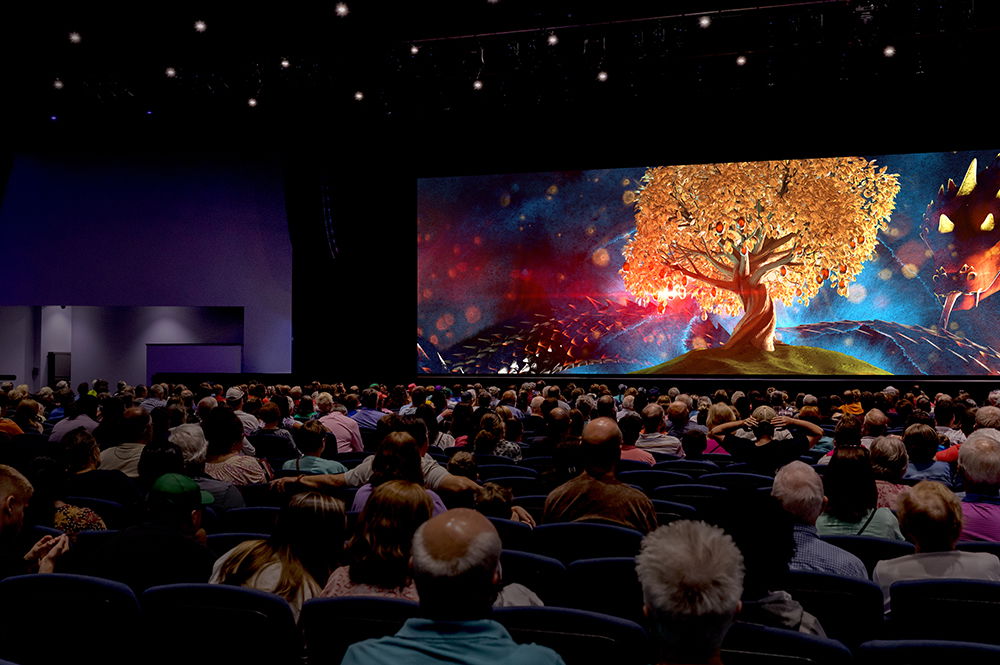 Well, our AV team has been working hard with a local company to remaster this incredible program to show in a whole new venue—the 4D Special Effects Theater at the Creation Museum. The 3D glasses and special effects bring this stunning program to life, helping families marvel over the beautiful plan of salvation that began in a garden 6,000 years ago. The 3D in this theater will amaze you—and be prepared for some surprises!
Encounter the Wonder is included with your Creation Museum admission. Don't miss either of these stunning programs during your next visit. Start planning your visit today, and remember, kids 10 and under enjoy free admission this year.