Does your family like to hit up skating rinks during the Christmas season? If so, head to ChristmasTown at the Creation Museum and take a spin on the newest addition to this special event: our state-of-the-art Glice® rink! It is an opportunity you won't want to miss during your visit!
What Is Glice®?
Glice® is a type of synthetic ice that acts just like real ice, allowing you to skate regardless of the temperature. That means you can enjoy skating even if we have a warm night in Northern Kentucky during ChristmasTown at the Creation Museum!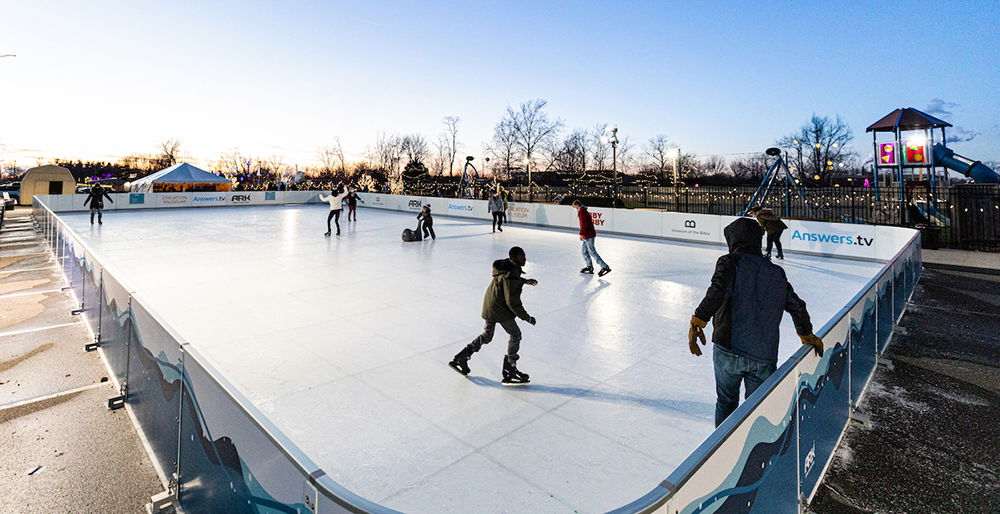 What Do You Need to Skate?
Since the Glice® rink uses synthetic ice, you must use the special skates provided by the Creation Museum. You can skate for just $7.99 during ChristmasTown at the Creation Museum. For children and people who are just learning to skate, a whale-themed skating prop is available at no extra cost.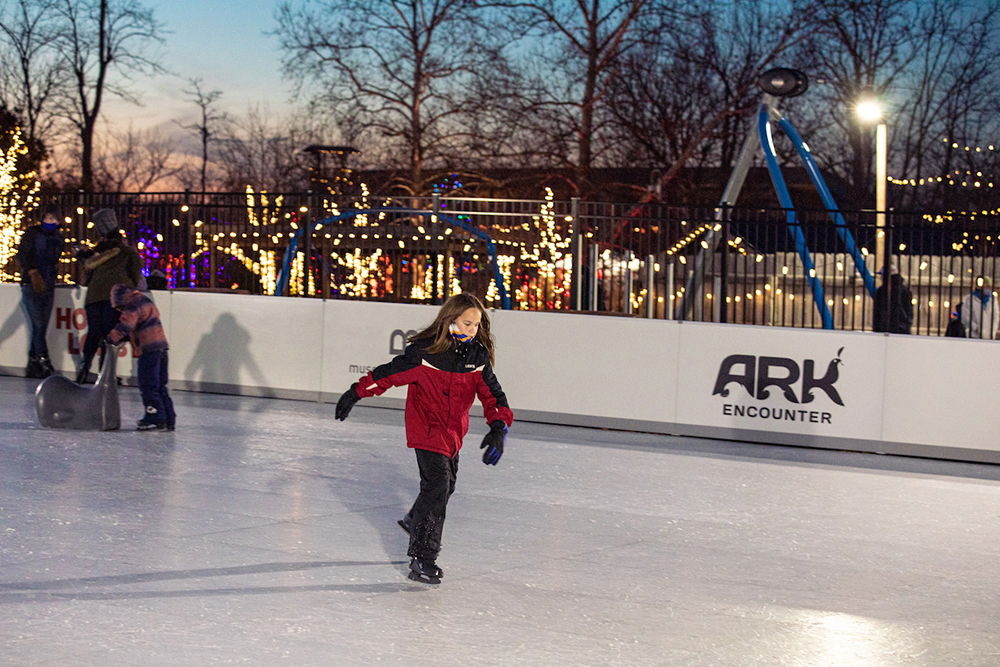 What Else Will You Experience?
Catch a glimpse of the amazing events that surrounded our Savior's birth with our live nativity and meet friendly animals in our Eden Animal Experience. After that, stay toasty with a cup of hot chocolate as you walk through our botanical gardens immersed in breathtaking light displays.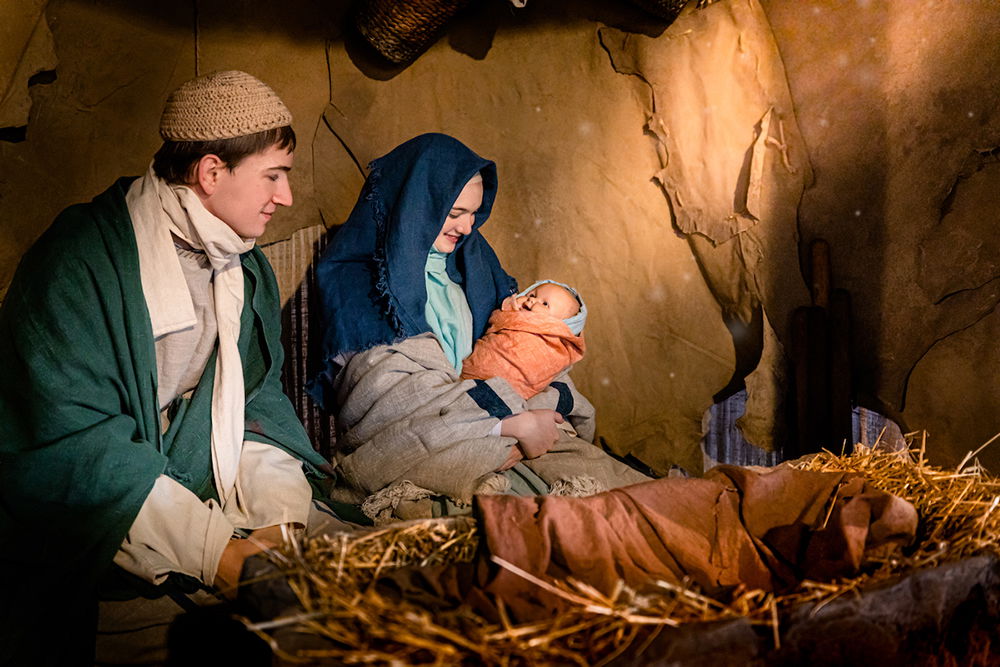 If you are looking to escape winter's chill, head into the Creation Museum to experience our God-honoring exhibits or enjoy a delicious turkey or pot roast dinner from Noah's Café with exclusive holiday pricing after 5 p.m. Visit our event page to learn more about this special offer.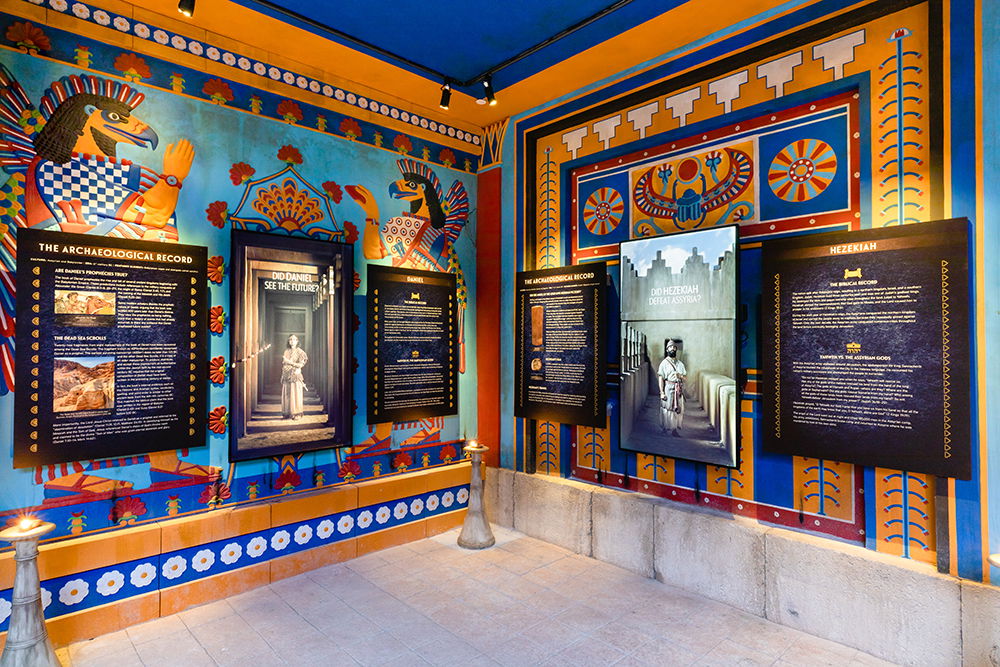 Want to Keep Celebrating?
Continue celebrating this special time of the year with a trip to our sister attraction for ChristmasTime at the Ark! See the life-size ark lit up in rainbow-colored lights, catch an animated show that shares a Christmas message of hope, sing along to classic Christmas carols with our resident artists Steve Hess & Southern Salvation, enjoy seasonal foods and festive treats, shop for purposeful fair trade and museum gifts, meet adorable zoo animals, and more!

Start making your plans today to bring the whole family out for an unforgettable holiday evening! Be sure to share your favorite ChristmasTown at the Creation Museum photos with us on Facebook, Instagram, and Twitter using #creationmuseum.