Would you like access to the Creation Museum's videos and presentations from the comfort of your own home in between your visits? In May, our parent ministry, Answers in Genesis, launched its own streaming service—Answers.tv—where you can access nearly 2,000 videos, including live and on-demand content from the Creation Museum and our sister attraction, the Ark Encounter.
Variety of Content
Enjoy the videos featured inside our world-class museum, such as The Last Adam and our bi-weekly Answers News episodes, filmed inside our Legacy Hall. You'll also receive special behind-the-scene tours, learn more about the animals in our Eden Animal Experience, explore dinosaurs with Buddy Davis, and have access to so much more from the comfort of your own home. And we are continually producing exciting new programs that your whole family will enjoy.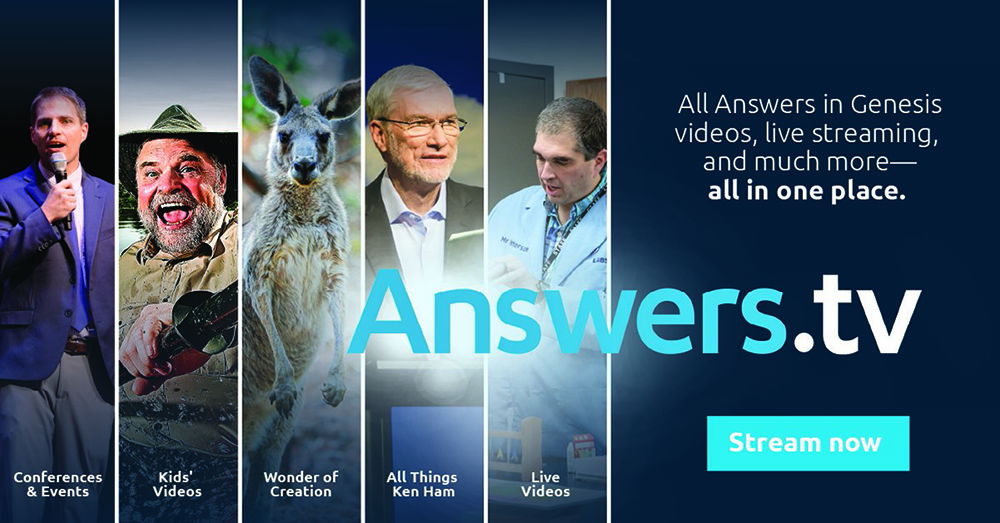 Access Anywhere
Access Answers TV from wherever you are! Find us on the web at Answers.tv or you can also add the Answers TV app to any of the following devices:
Start Your Free Trial Today!
Get equipped to defend the gospel of Jesus Christ and the truth of God's Word with live and on-demand video content from the Creation Museum, AiG, and the Ark Encounter with an Answers TV subscription. If you subscribe for a year, the cost is just over $3 a month. Sign up now and start your 7-day free trial today!