When you visit the Creation Museum, you won't want to miss taking a walk through our beautiful botanical gardens! Here, you'll have the opportunity to cross over multiple bridges, view a variety of waterfalls, and see a variety of different trees, plants, and flowers as you explore the beauty of God's creation all around you. Learn more about the various features of our gardens you'll want to enjoy below.
Explore God's Creation
Enjoy the verdant botanical gardens as you watch butterflies and hummingbirds dance among the flowers, while topiary dinosaurs and many varieties of plants add to your outdoor museum experience. Be sure to walk above our unique bog and view the river birches, weeping junipers, and thousands of perennials and carnivorous plants.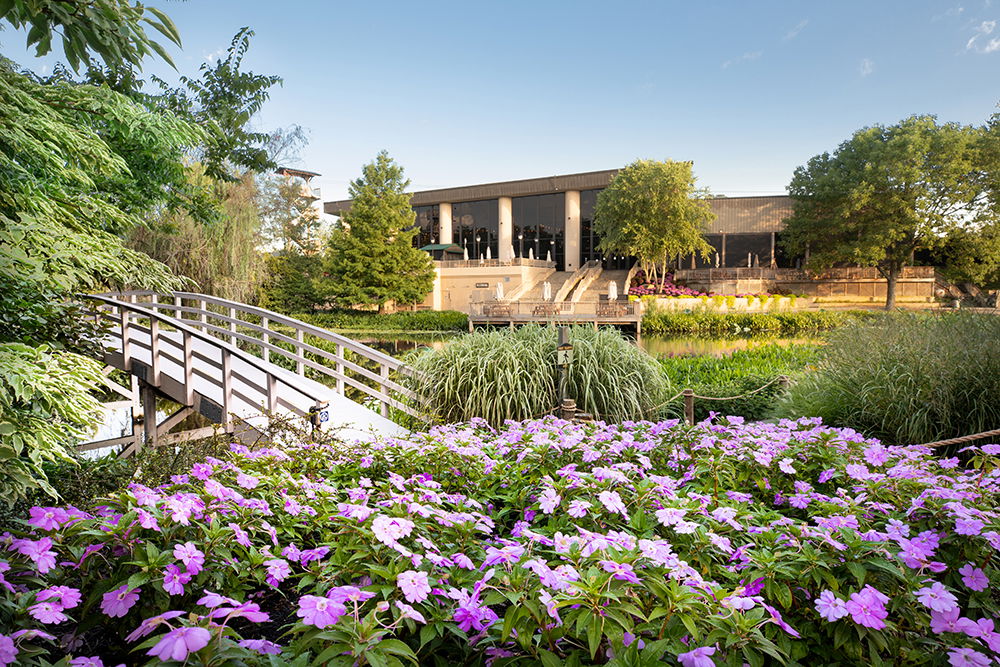 Find All of Our Bridges
Take a walk over our over half-dozen bridges for a unique view of the gardens. The unique suspension and floating bridges are ready to delight young and old. Finding each of the bridges throughout our botanical gardens is a great way to make sure you don't miss any of it!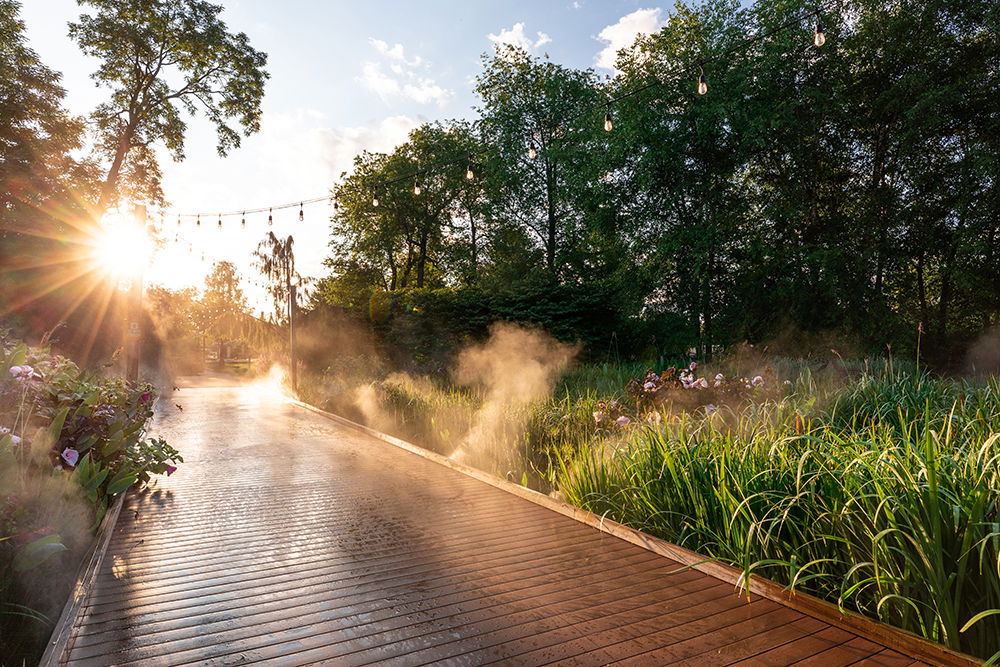 Serene Water Features
A three-acre lake and a variety of waterfalls and fountains soothe the senses and provide abundant photo opportunities as you explore the gardens. The oriental-themed koi pond is replete with colorful species of goldfish and surrounded by bamboo and other lush foliage.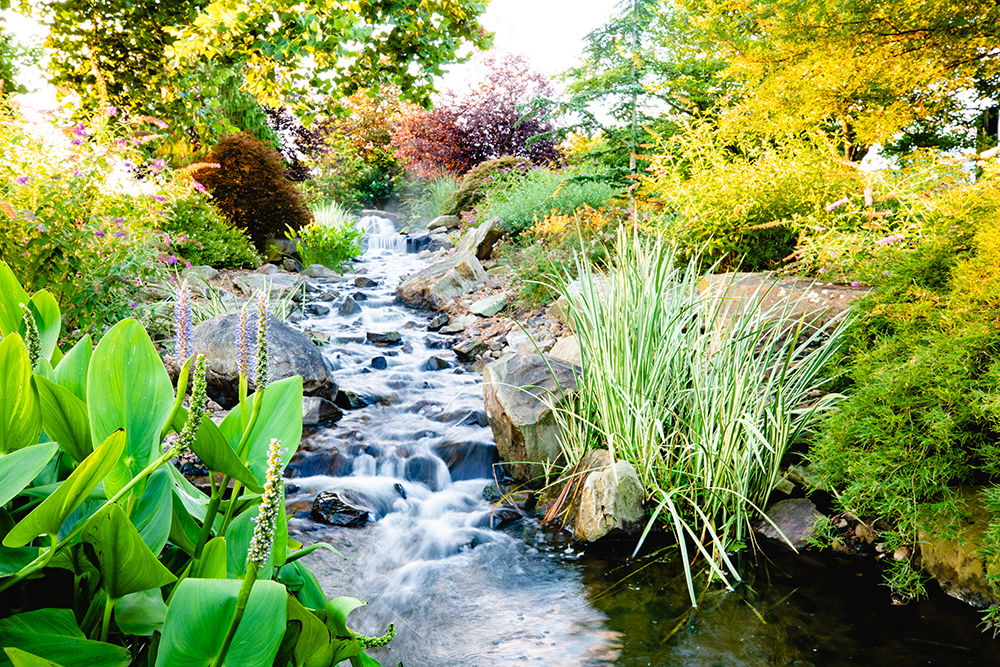 Behind the Greens
If you want to learn more about the Eden Botanical Gardens, take a Beauty in Blooms Tour with Dale Spada, our botanical gardens curator! Learn about the planning and design that went into the stunning displays with plants from around the world. Learn about flora mentioned in the Bible while you get help identifying your favorites!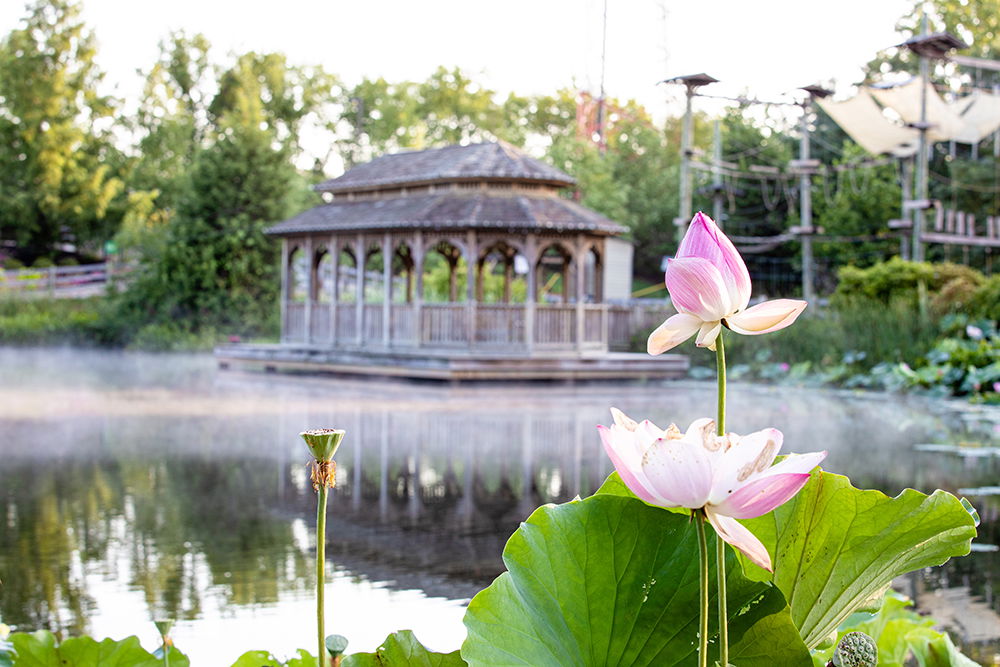 You'll also want to make sure you follow us on Facebook, Instagram, and Twitter to keep an eye out for special posts that teach our followers about the different flowers, plants, and trees located in our botanical gardens. Start planning your trip today, and make sure you set some time aside to enjoy the Eden Botanical Gardens!