While the Creation Museum was closed during the COVID-19 situation, the Eden Animal Experience had three new residents join them. Learn more about each of these animals below.
Candace: Miniature Horse
Candace, the miniature horse, is enjoying her new home at the Eden Animal Experience! Candace came to us as a rescue. She and Ella, the miniature donkey, are often allowed to free-roam the back areas of the zoo to graze them down while keepers are present to supervise. You can see she's got a big smile on her face and is so happy guests are back to give her attention!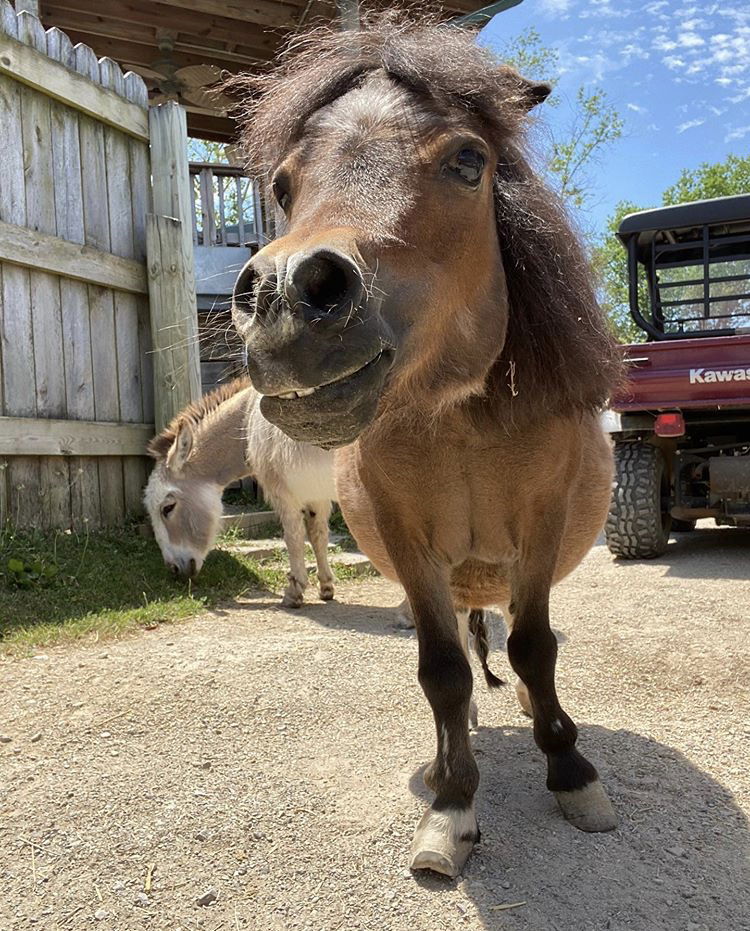 Promise: Miniature Hereford Cow
The Eden Animal Experience also received a new resident just in time for reopening! Promise, the miniature Hereford cow, like Candace, transferred to the Creation Museum from the Ararat Ridge Zoo at the Ark Encounter. She's settled in nicely, and you can see her enjoying a popsicle made of her favorite fruits and veggies.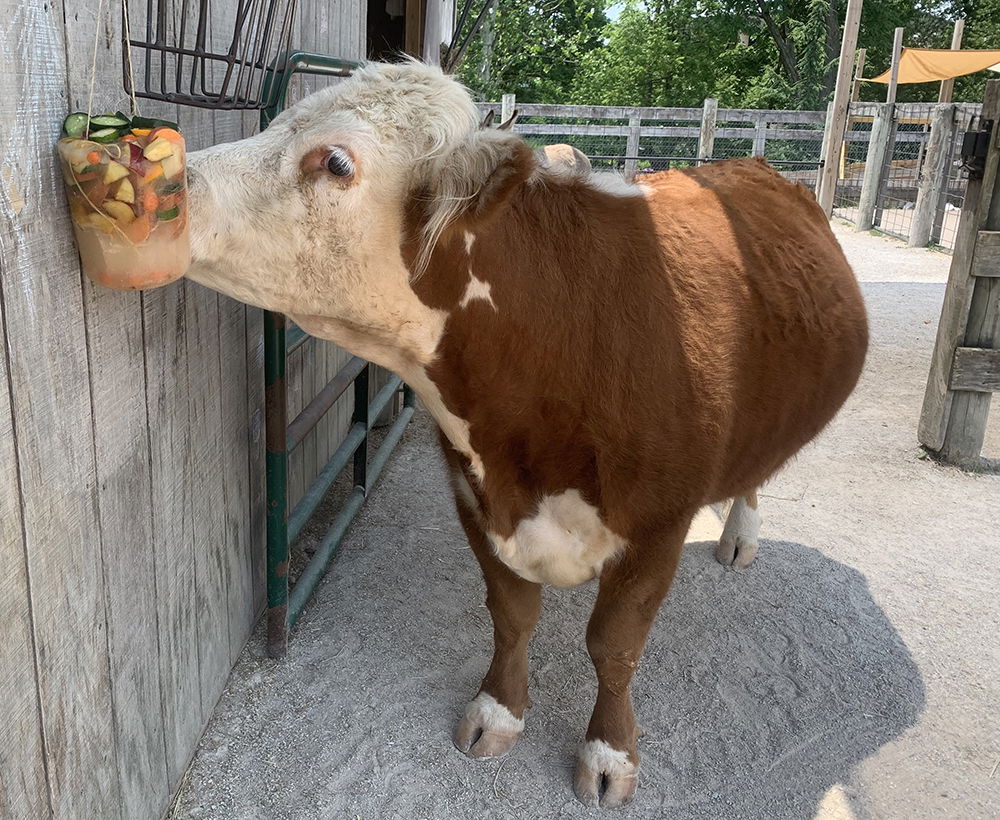 Norbert: Banana Ball Python
Norbert is a three-year-old banana ball python, who has been donated by our animal health supervisor, Sarah Jo! She has kept him as a pet since he was only three months old, and he has already been featured many times in our zoo programming and Creepy Crawlies workshops for kids.
He is now a permanent resident of our zoo and can't wait to meet everyone!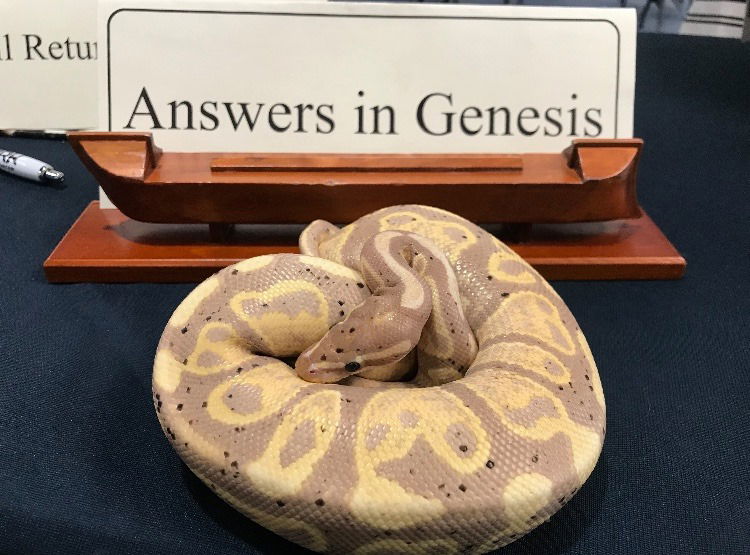 Be sure to visit the Eden Animal Experience during your trip to the Creation Museum to meet Candace, Promise, and Norbert, along with our other amazing animals! Start planning your trip today, and share your favorite photos with us on Facebook, Instagram, and Twitter using #creationmuseum.