When you purchase an annual combo pass, you receive unlimited admission to the Creation Museum and our sister attraction, the Ark Encounter, for a whole year. But did you know you receive one free Answers in Genesis conference during the year as well? You'll also be able to attend a second AiG conference at 50% off if you register for two of them taking place within a calendar year.
Learn more about the conferences coming to the Answers Center at the Ark Encounter this year so you can take advantage of all the perks that come with your annual combo pass.
Truth: Uncovering the Lies We Believe
Fake news stories, deceptions, and cover-ups blow up our news feeds every day. The lies seem obvious and blatant. Yet when it comes to the Christian faith, it can be more difficult to recognize untruths. And that's why the theme for our 2020 Answers for Women conference is "Truth: Uncovering the Lies We Believe." Join Ken Ham, Dr. Georgia Purdom, Kay Arthur, Justin Peters, and more in the Answers Center March 27–28, 2020, as we combat some of the lies that have crept into the church and Christian books, blogs, and media.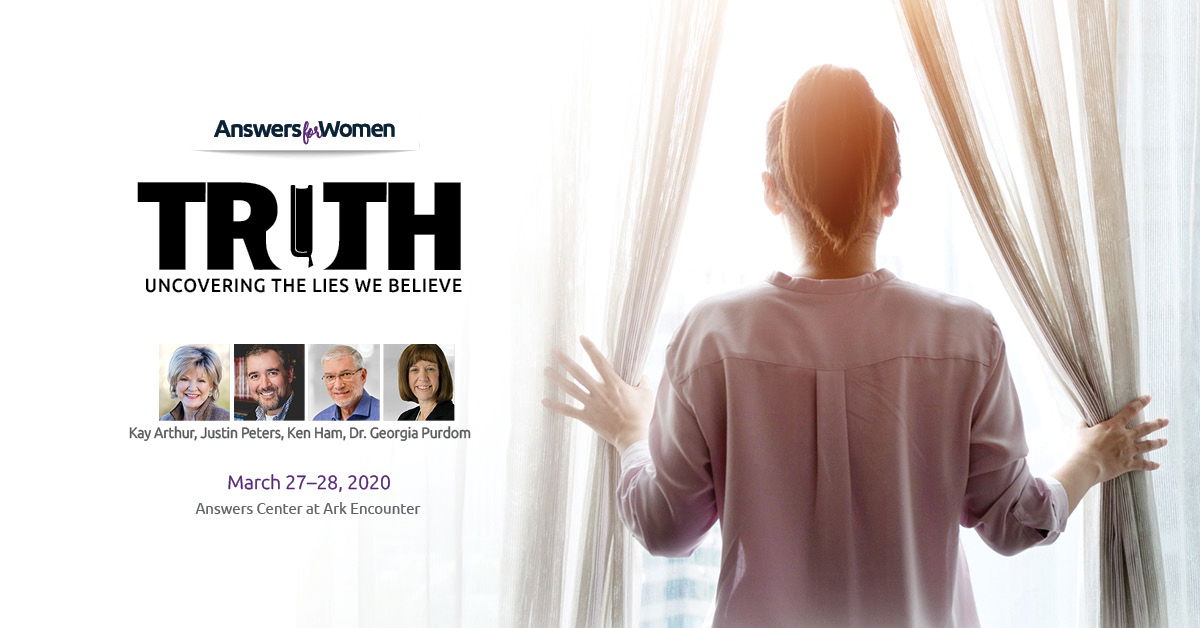 Climate Change: Physical and Spiritual
Last year, AiG hosted its first Easter conference at the Ark Encounter, and it was so popular they decided to host an Answers Easter Conference again this year. This conference, April 9–12, 2020, is tackling an extremely controversial and vital topic—physical and spiritual climate change. The media is rife with alarmism regarding climate change—with certain politicians saying the world will end in just twelve years!
At our Climate Change: Physical and Spiritual conference, experts from Answers in Genesis, including Ken Ham, Ray Comfort of Living Waters, and Dr. Calvin Beisner of the Cornwall Alliance will share answers on both the physical climate change happening in the environment and the spiritual climate change happening in our culture.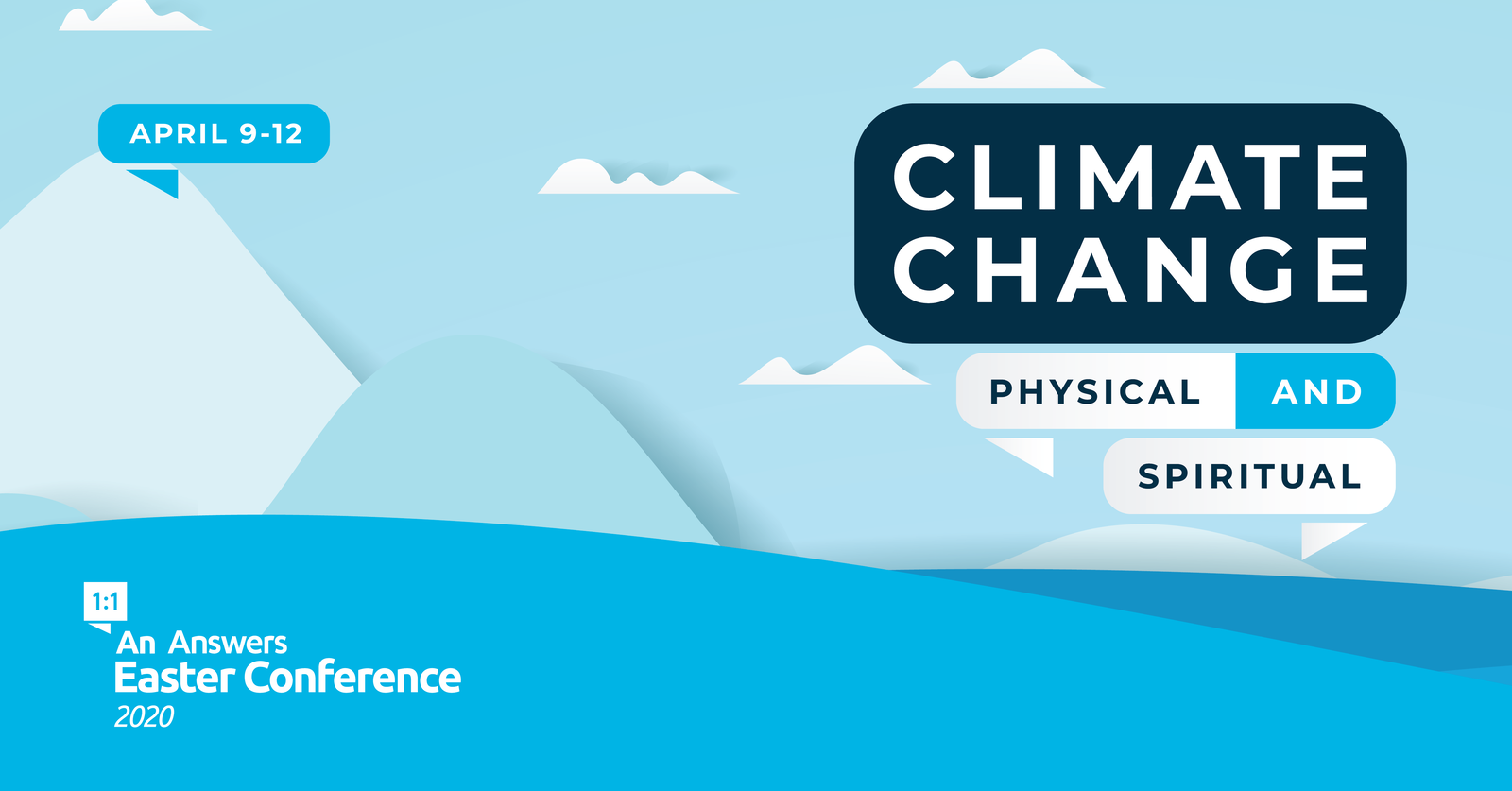 The Bible & Sexuality: Practical Answers for Today's World
The theme of our 2020 Answers for Pastors and Leaders conference is going to be very powerful—and very appropriate when the culture is going especially crazy on this issue. The topic is "The Bible & Sexuality: Practical Answers for Today's World." Sexuality, marriage, and gender are some of the most hot-button issues of our day—at this conference, get equipped to think biblically and to help others practically. Mark your calendar for October 6–8, and make plans to join us whether you're a pastor, leader, college or seminary student, or anyone else—we want everyone to come!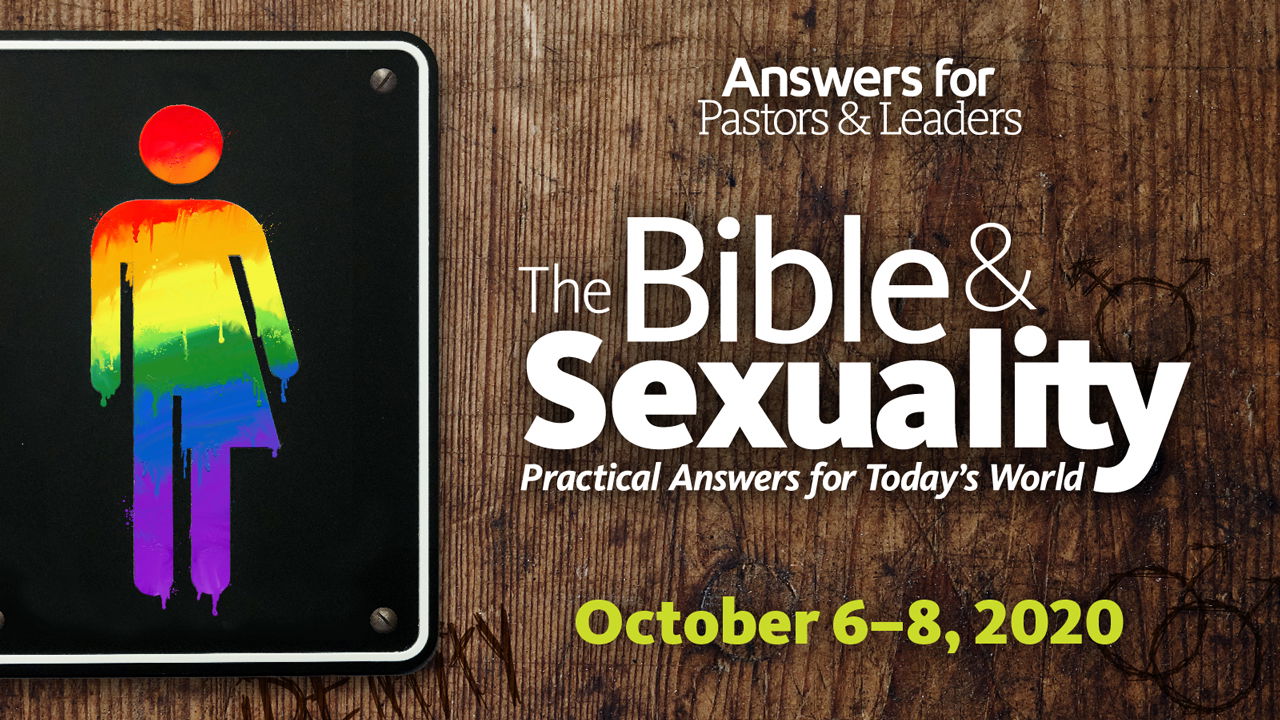 Purchase your annual combo pass today, and start making your plans to join us for one of these important faith-building conferences.