Make it your New Year's resolution to visit the Creation Museum in 2020, and be sure to add a trip to our sister attraction, the Ark Encounter, while you are in Northern Kentucky! Even if you have visited before, you'll experience even more now, with all the new changes at both attractions.
About one-third of the museum is brand new, including our fantastic Special Effects 4D Theater and new striking exhibits on biblical authority. And at the Ark, we're holding many special events (concerts, conferences, presentations, and more!) inside the 2,500-seat Answers Center.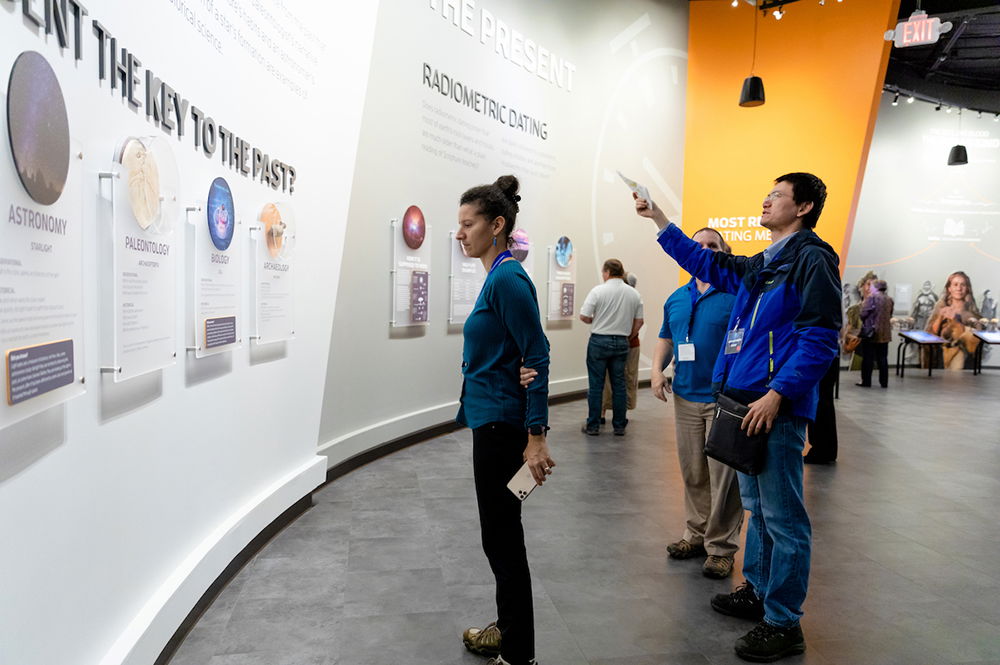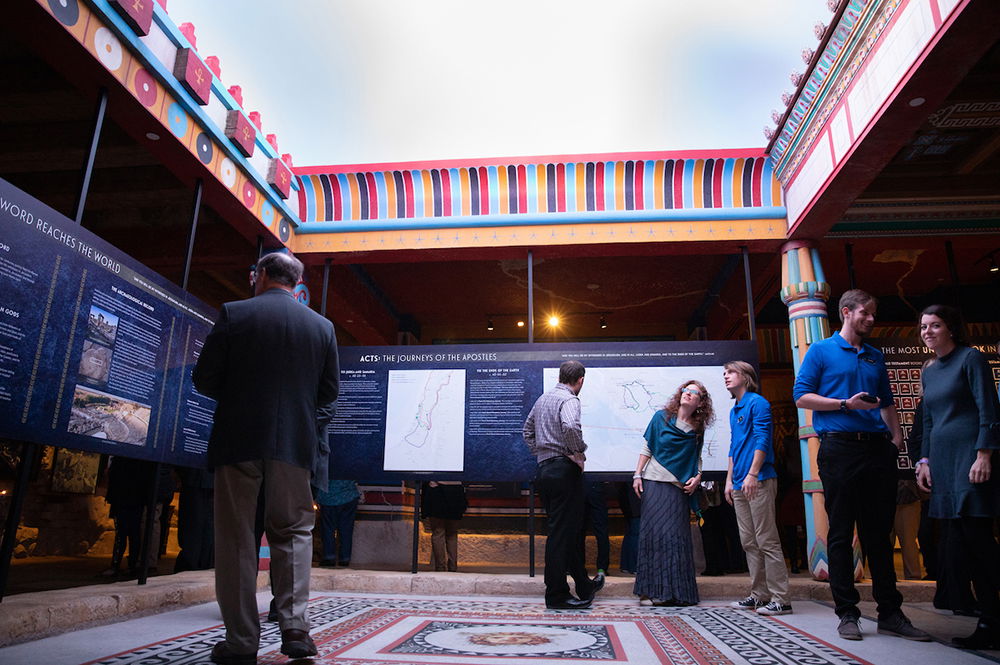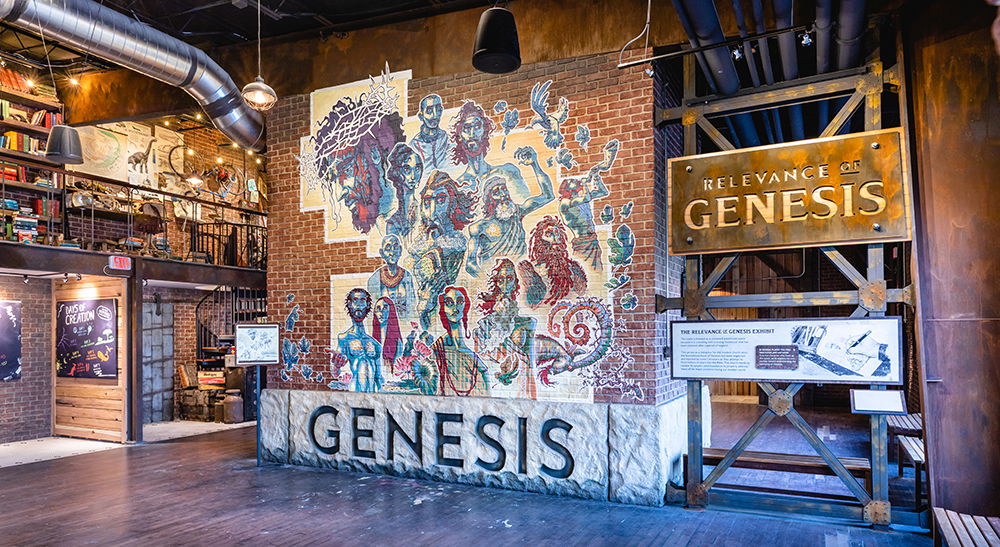 Check out what you can experience when you join us at the Creation Museum later this year!
Children Ten and Under Free
To encourage even more families to visit our attractions, the Creation Museum and the Ark Encounter are welcoming all children ten years and under for free during 2020. As long as there is one adult paying full price admission, all children ten and under in the same party get free tickets. We want to encourage parents and other adults to bring as many children as possible to experience these wholesome family-friendly themed attractions next year.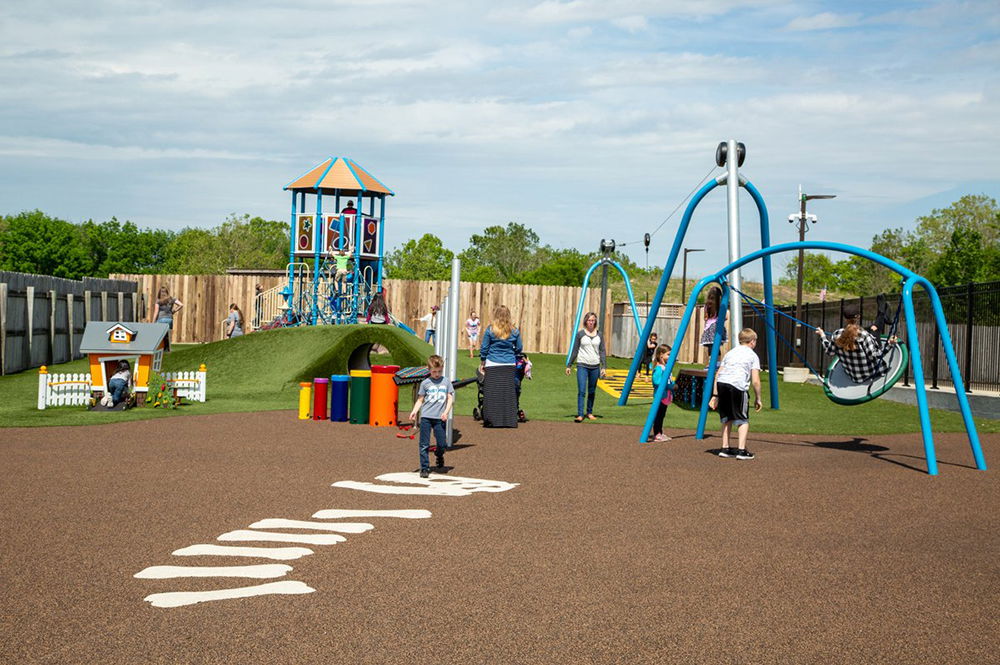 Stargazer Planetarium Upgrade
In November, our Stargazer Planetarium upgrade began and is slated to reopen in March this year. This refresh will feature an 831% increase in brightness and 355% in resolution as we move to the latest in laser projector technology. We will also improve acoustics and install a new tilted dome (which is what planetariums are now moving towards) for a much better viewing experience from every seat.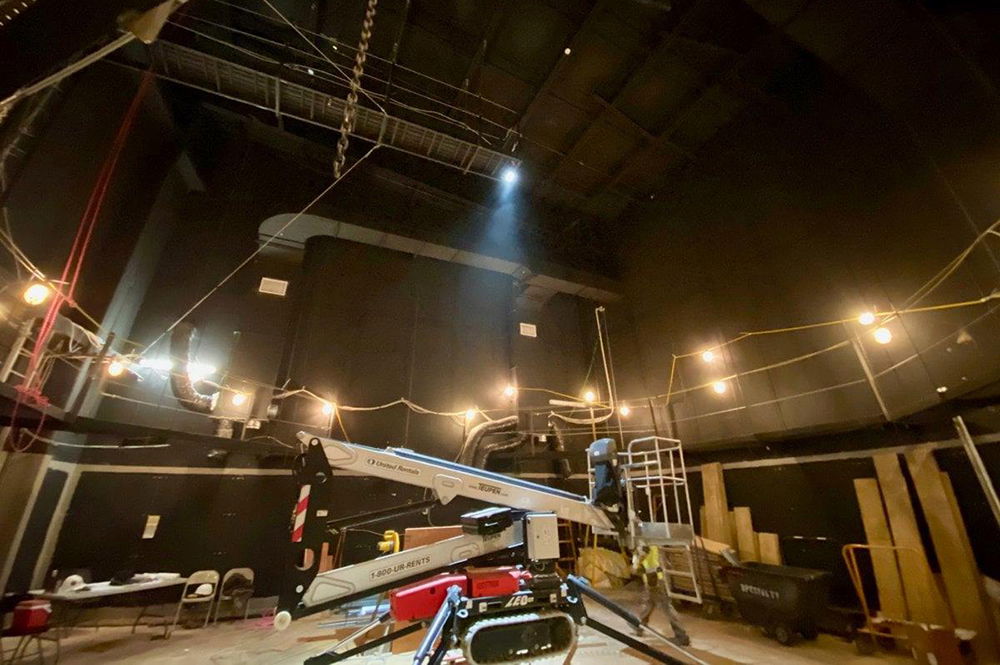 When the planetarium reopens, the stars will shine even brighter! We're excited that this upgrade is going to open up a world of opportunities for new programs and content.
Fearfully and Wonderfully Made
We will be adding a new exhibit named Fearfully and Wonderfully Made (from Psalm 139:14). This pro-life display will challenge the culture regarding the abortion issue with the truth from God's Word that we're created fearfully and wonderfully in God's image. Beautiful 3D models will show the development of a child with fascinating information from our anatomist, Dr. David Menton. As always, the truth will be presented powerfully and beautifully, with the gospel message of forgiveness, hope, and new life at the heart of the content.
Here's a sneak peek at the concept art for the first phase of this exhibit: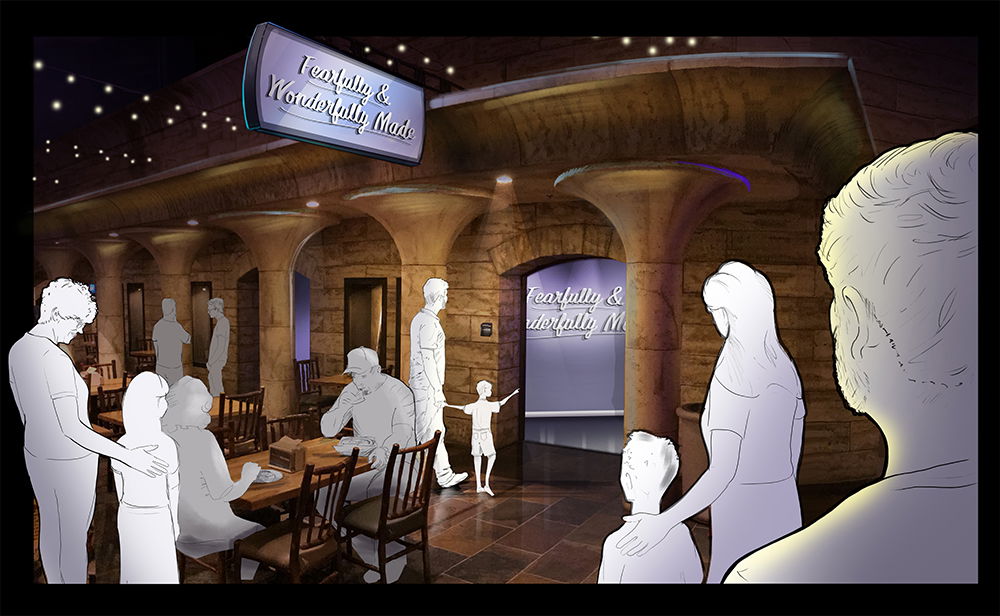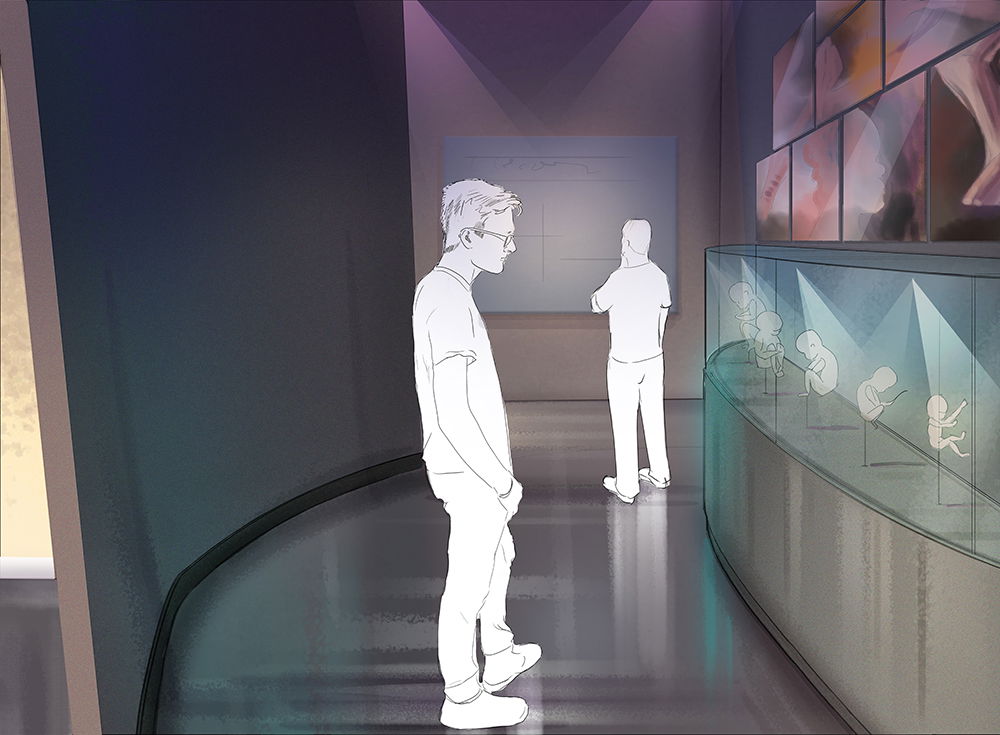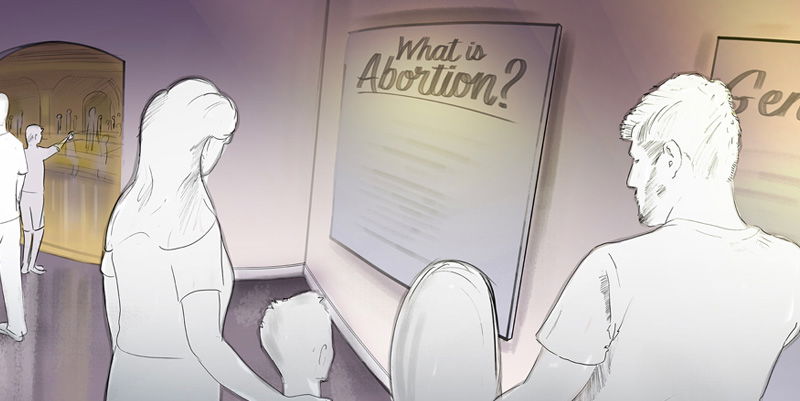 There's another exciting aspect to this upcoming exhibit! The first phase (which we are planning to open at the museum in July 2020) will have a mobile design. Churches and other groups will be able to borrow a mobile exhibit to display in their area as a way of challenging the culture concerning abortion.
Explore Summer Camps
Do you have a child who loves science? If so, consider sending them to one of our summer camps to explore the wonder of God's creation in 2020! We are offering our popular Explore summer camps again this summer: Explore 5-Day Summer Camp and Explore Forensics 3-Day Camp at the Creation Museum.
During the Explore 5-Day Summer Camps, your child will experience 20 unique, hands-on labs that focus on a variety of science fields and one overnight at the museum. It's a week packed with science, fun, and learning!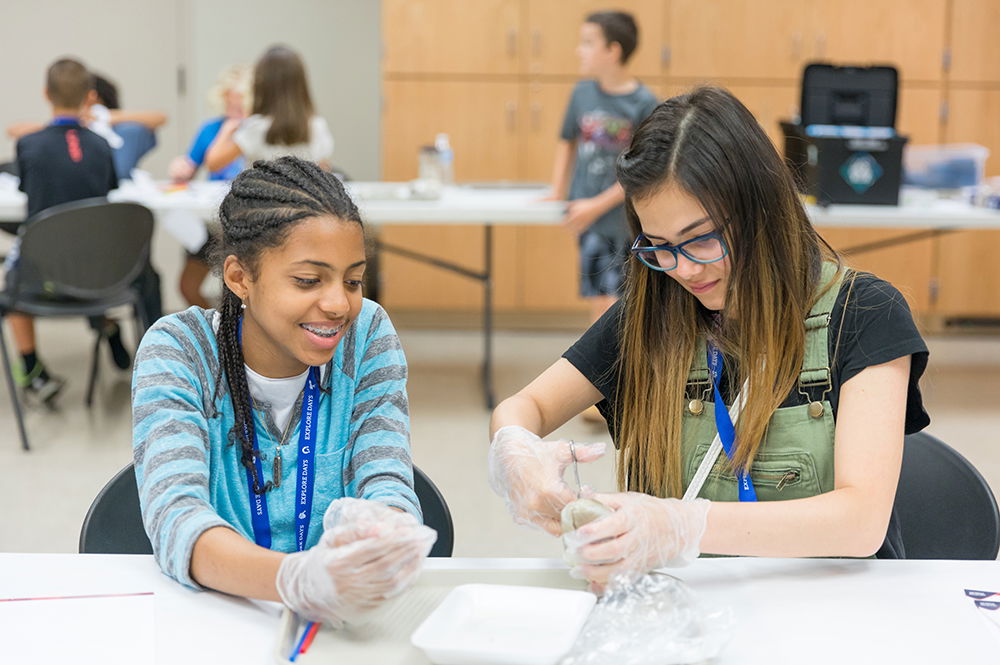 If your child is interested in learning more about forensics, send them to our Explore Forensics 3-Day Camp. They will join Dr. Jennifer Hall Rivera Ed.D. (she's a forensic scientist) and the Creation Museum staff to learn more about fingerprints, fingerprint processing, DNA, trace analysis (hair and fibers), impressions (shoe and dental), crime scene recording, and document examination through 12 hands-on science programs.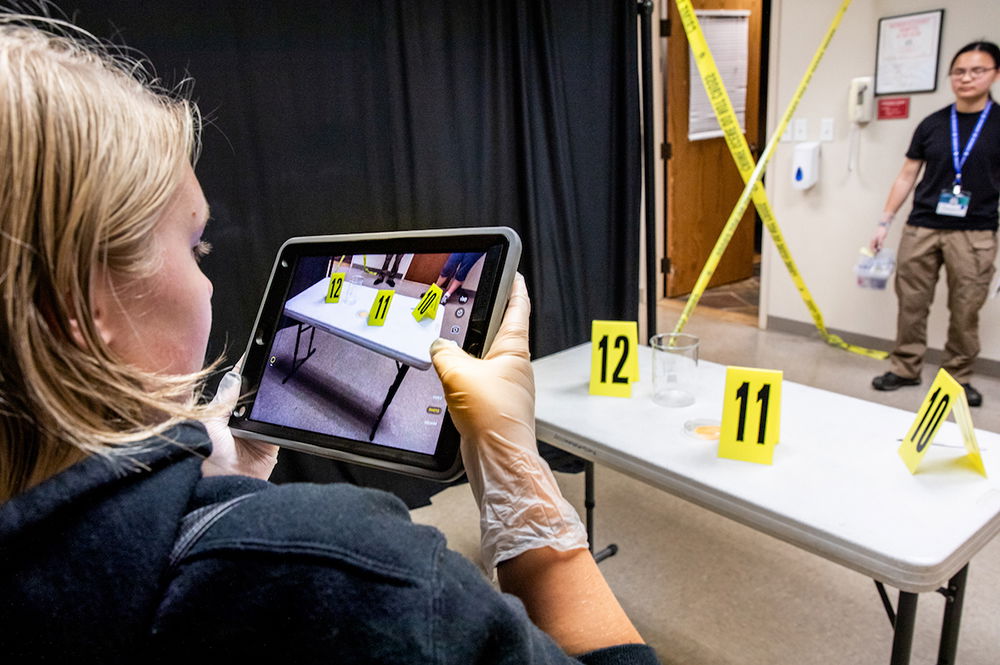 Registration for our summer camps will open later this month.
New Winter Hours
What else is new? You might have noticed that the days of operation at the Creation Museum and Ark Encounter are a little different now as well. Now through March 9, 2020, both attractions will be open Tuesday–Saturday (closed Sunday and Monday). Our winter hours during this time will be:
Tuesday–Friday: 10 a.m.–5 p.m.
Saturday: 9 a.m.–5 p.m.
This will give our maintenance team and fabricators enough time to do needed maintenance and upgrades. These are typically slower days of the week during the winter. Beginning March 10, 2020, we will be open seven days a week, in preparation for our large spring break crowds.
Start planning your trip to the Creation Museum today! Share your favorite photos with us on Facebook, Instagram, and Twitter using #creationmuseum, and you might see your picture featured in a future blog.