A trip to ChristmasTown at the Creation Museum isn't complete without a visit to our Eden Animal Experience! Kids of all ages love our zoo, designed to give guests a hands-on experience with God's amazing creatures, so plan to walk through while you are here for Christmas.
Winter Fun
The Eden Animal Experience is a fun place for children and adults to enjoy close encounters with our unique animals, including a wallaby, goats, camels, and more. And during ChristmasTown at the Creation Museum, you'll be able to enjoy the zoo under the lights!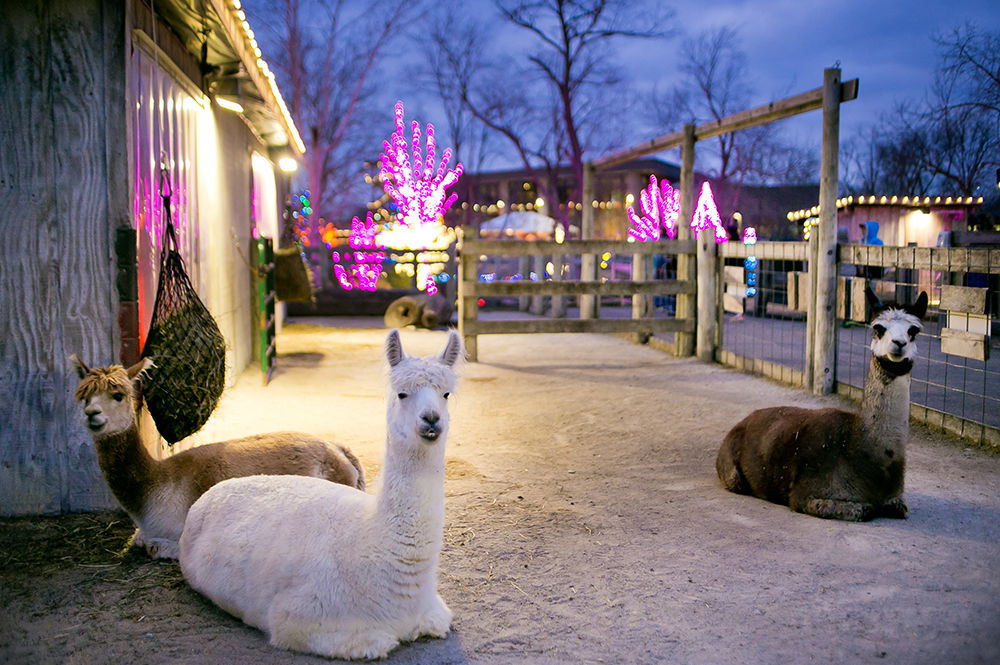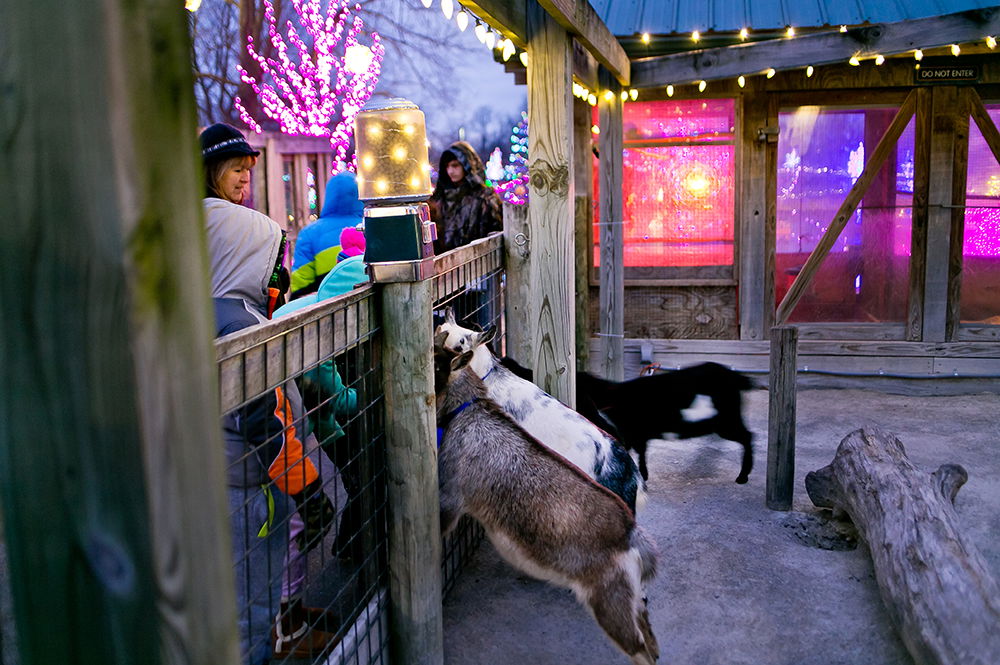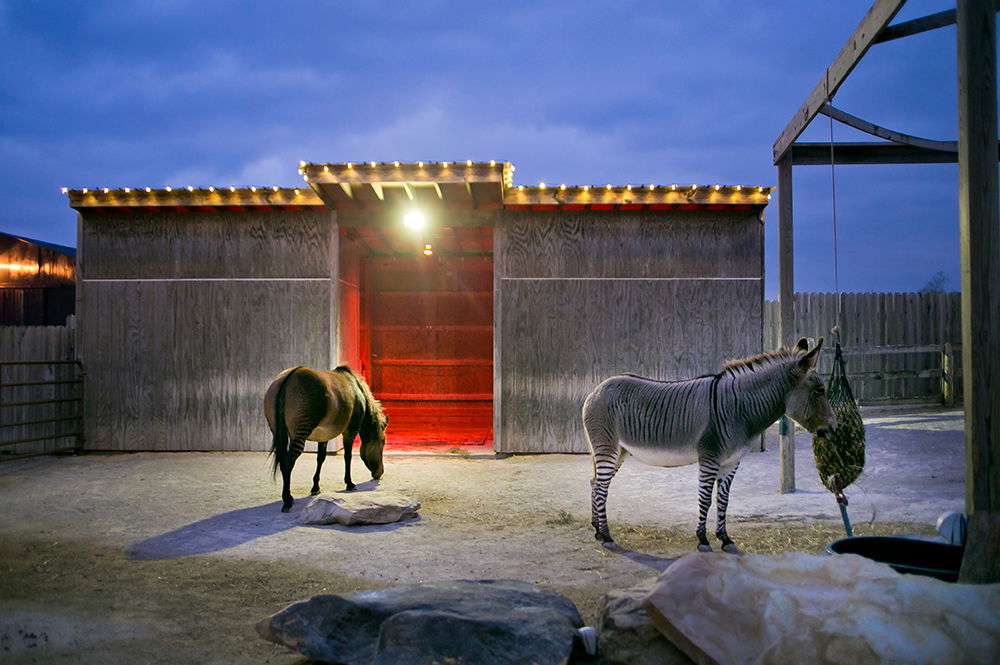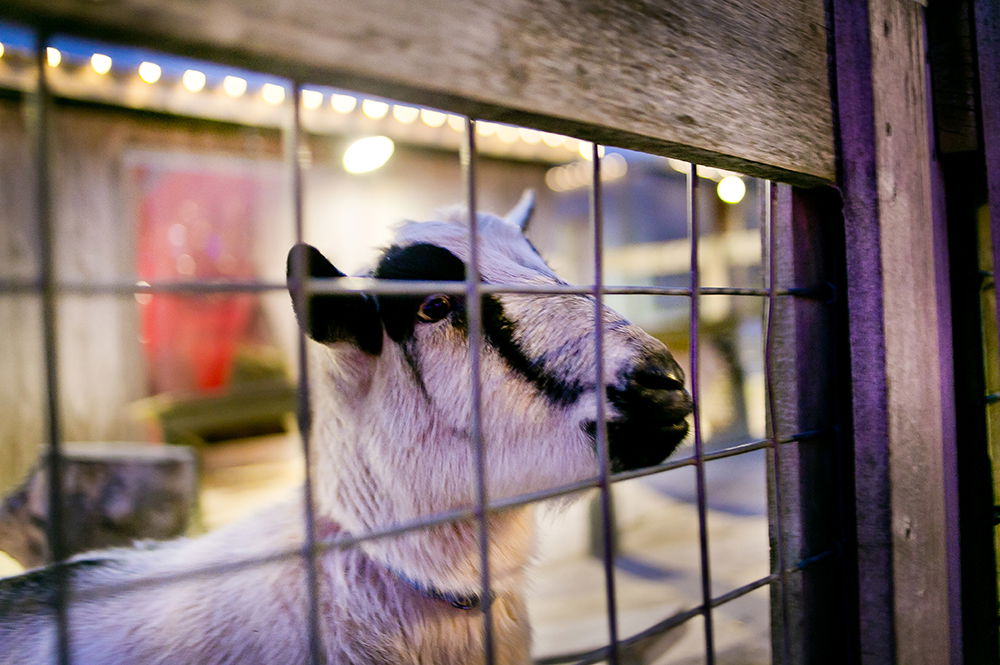 Step Back in Time with a Camel Ride
Complete your evening with a ride on our friendly camels. You won't want to miss the opportunity to step back in time and transport your imagination to the very first Christmas! Please note: Camel rides are $8.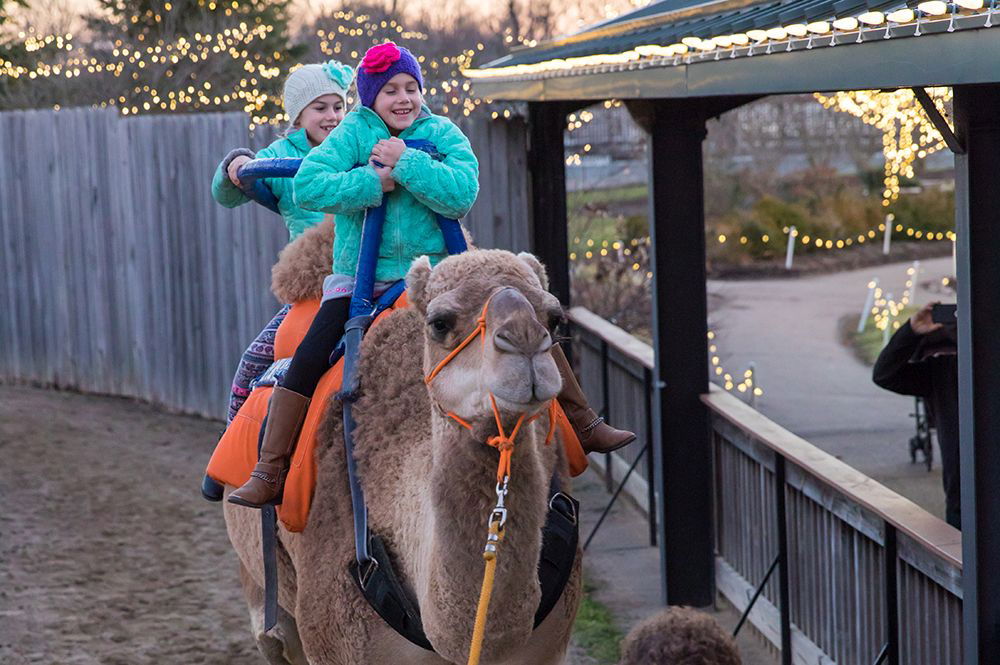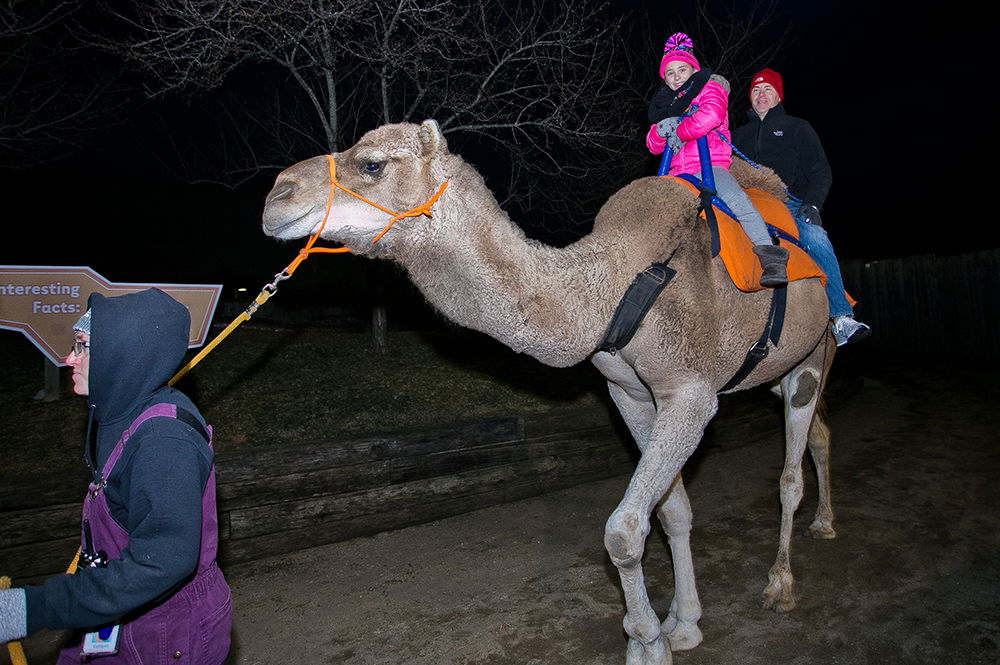 Free Christmas Event
Add to your Eden Animal Experience during ChristmasTown at the Creation Museum, by catching a glimpse of the amazing events that surrounded our Savior's birth with our live nativity (where you can also see some of our Eden Animal Experience animals). Then, head inside and enjoy a Christmas concert inside Legacy Hall, do a little shopping, and so much more. Entrance to ChristmasTown at the Creation Museum is free starting at 5 p.m. (You only pay for parking).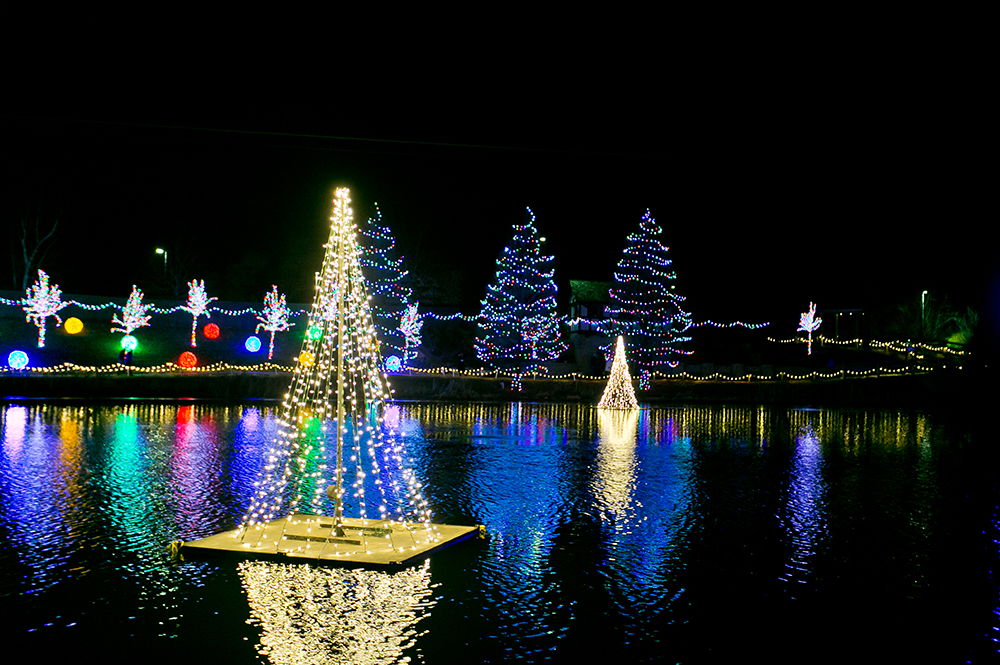 Upgrade Your Experience
During your visit to ChristmasTown, take advantage of our holiday pricing after 5 p.m. to walk through our exhibits! This deal is just $14.99 and includes admission to the museum exhibits and a collectible souvenir mug with unlimited hot chocolate refills the night of your visit. Find out more on our event page.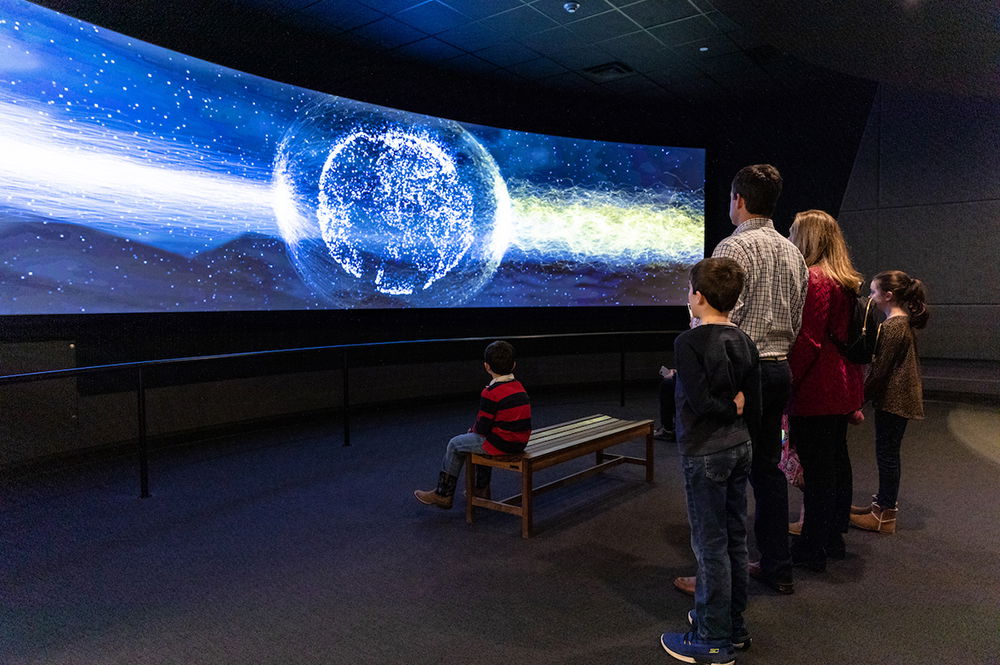 Continue Celebrating at the Ark Encounter
Continue celebrating this special time of the year with a trip to our sister attraction for ChristmasTime at the Ark Encounter! See the life-size Ark lit up in rainbow-colored lights, glide across the Glice® skating rink, enjoy a Christmas buffet, shop for unique gifts, meet adorable zoo animals, catch an animated show that shares a Christmas message of hope in the Answers Center, and more!

Free Parking for Local Residents
As a way of showing our appreciation to our neighbors, we're offering free parking for residents in eight counties surrounding the Creation Museum and the Ark Encounter (Kentucky's Grant, Boone, Kenton, Campbell, Pendleton, Gallatin, and Owen counties and Indiana's Dearborn county). Just show us your driver's license, and you can enjoy free parking.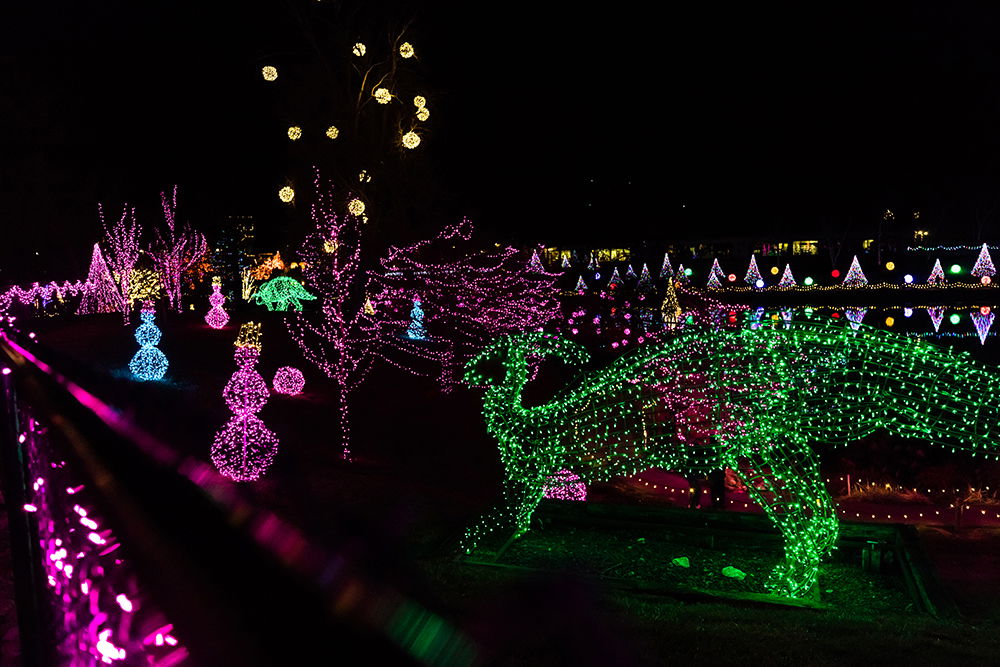 Start planning your trip to join us for an unforgettable holiday evening! Be sure to share your favorite ChristmasTown at the Creation Museum photos with us on Facebook, Instagram, and Twitter using #creationmuseum.