Did you know that we feature programs with our world-class Answers in Genesis speakers at the Creation Museum daily? We are excited to offer you two opportunities to enjoy our programs, even when you can't be at the museum in person!
Answers News
Answers News is a live talk show filmed on set before a studio audience in Legacy Hall and broadcast over Facebook and YouTube every Monday (excluding holidays) at 2 p.m. (ET). During the show, the hosts discuss hot science and culture news items from a distinctly biblical worldview, equipping you to think both critically and biblically.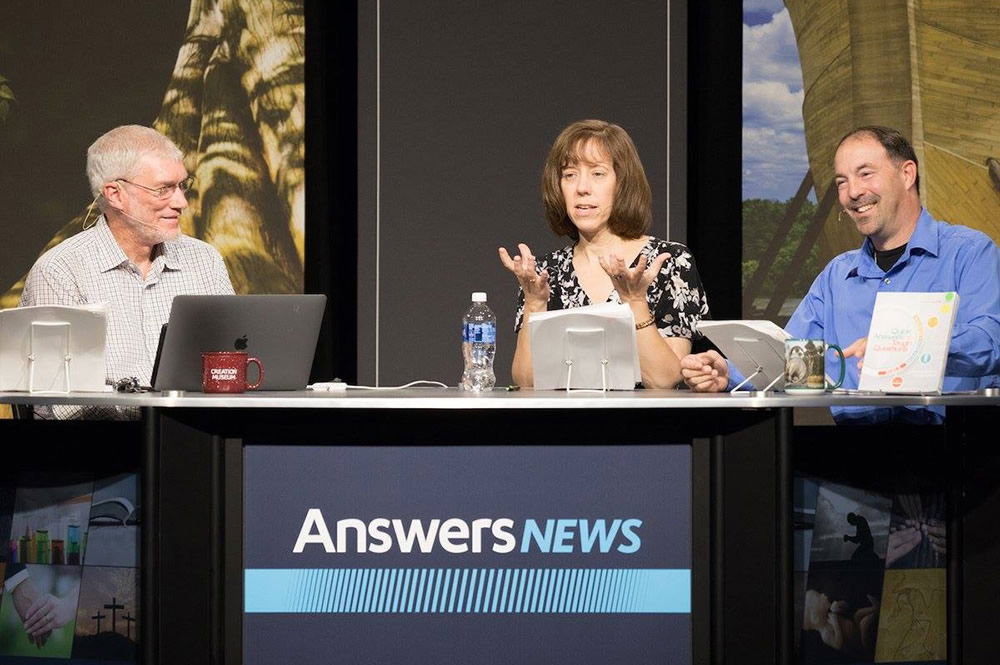 Hosts include Answers in Genesis' president and CEO, Ken Ham; molecular geneticist Dr. Georgia Purdom; author, speaker, and researcher Bodie Hodge; and many other special guests. This program is also archived on PureFlix.com if you can't catch it live.
Creation Museum Live!
Join us every Thursday at noon (excluding holidays) from wherever you are for Creation Museum Live! We've recently started livestreaming our Thursday presentation at the museum so you can learn from the comfort of your own home, office, or wherever you are! Here you can learn about forensics, animal kinds, aliens, genetics, and so much more.
Watch our latest Creation Museum Live! below to see what you will experience:
And of course, these programs are archived on the Creation Museum Facebook page and on the YouTube channel for our parent ministry, Answers in Genesis, so you can access each one anytime and anywhere you may be.