Are you looking to plan an unforgettable trip for your youth or school group? Well, look no further! Schedule a trip to visit the Creation Museum, complete with an overnight adventure! Learn more about this unique group opportunity below.
Flashlight Scavenger Hunt
Your overnight program begins with a late arrival after the Creation Museum closes for the day. After checking in with your overnight hosts, you'll bring your bags and bedding into your sleeping areas. Your group will then watch an introductory video and go over the emergency procedures.
Once the museum lights are turned down and the videos and audio are turned off, head out on a flashlight scavenger hunt! Hundreds of museum exhibits are yours to explore at your own pace—from the Garden of Eden to Buddy Davis' Dino Den, and more.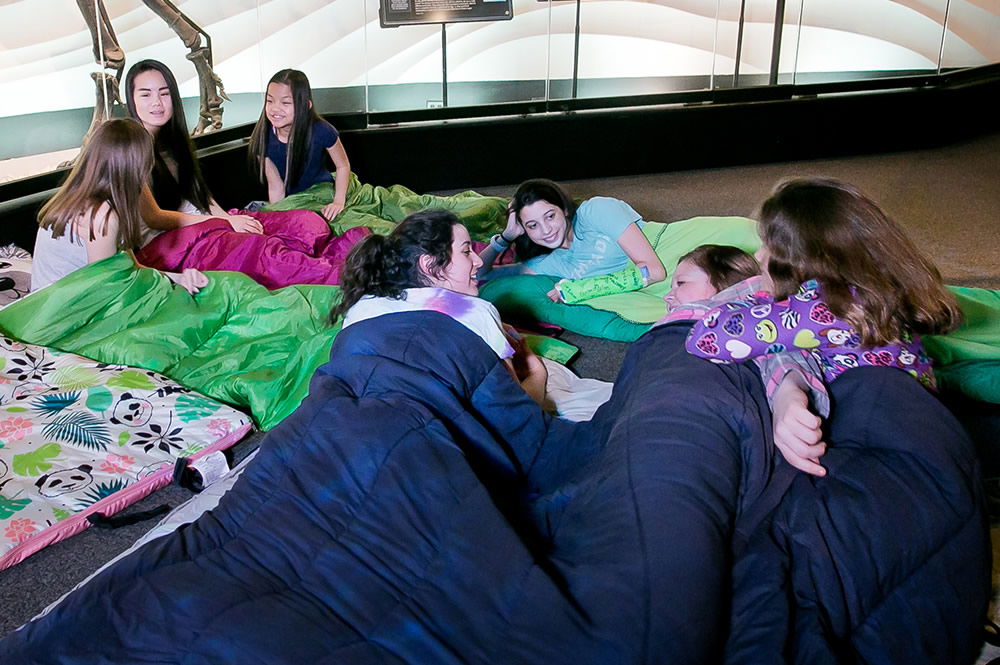 Then, enjoy a late-night snack and watch a video before lights out at midnight. Girls will sleep in the Flood Geology exhibit, while the boys will sleep in the Christ, Cross, and Consummation exhibit.
Breakfast at Noah's Café
After you wake up and load your belongings in the morning, you'll enjoy breakfast inside Noah's Café.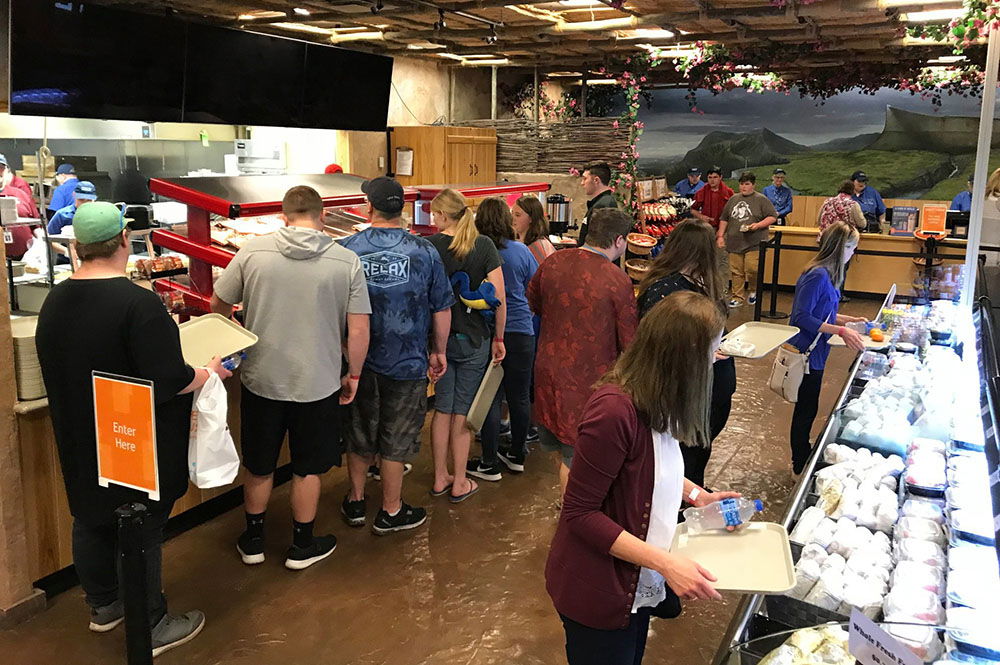 Explore the Museum and Grounds
After breakfast, on day two and during regular operating hours, you're free to tour the museum's world-class exhibits, visit our animals in the Eden Animal Experience, and walk through our beautiful Eden Botanical Gardens.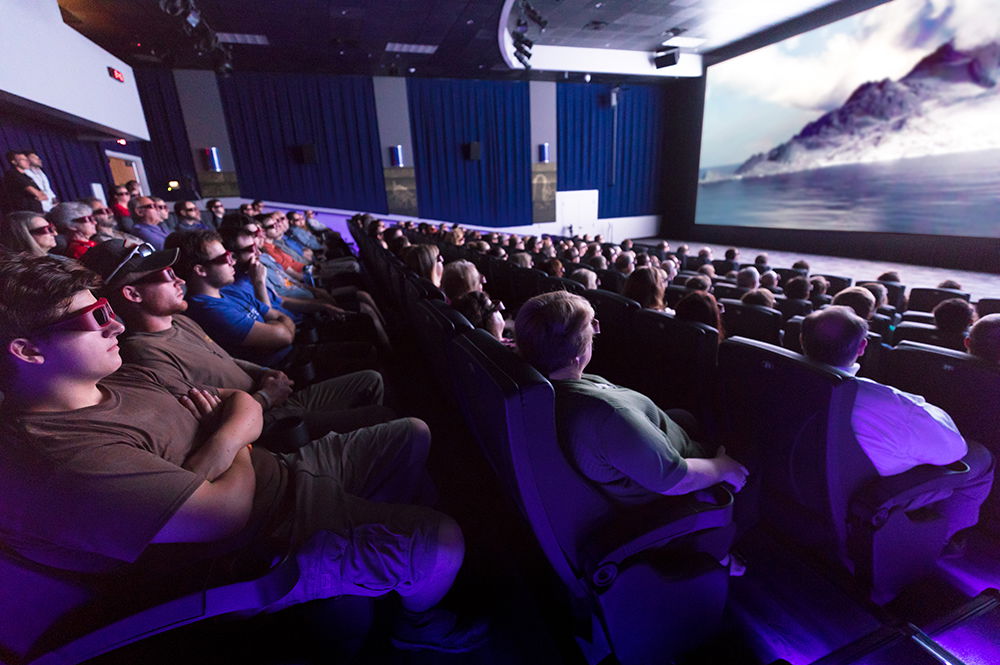 Group Information
Overnight adventures are available Sunday through Friday evenings from January through November, and bookings must be at least two months in advance. The minimum size for your group (ages 9 to 17) is 30 participants plus at least four chaperones (two male and two female). Please plan for at least one chaperone per ten participants. The maximum number of guests for a Creation Museum Overnight is 78 people total.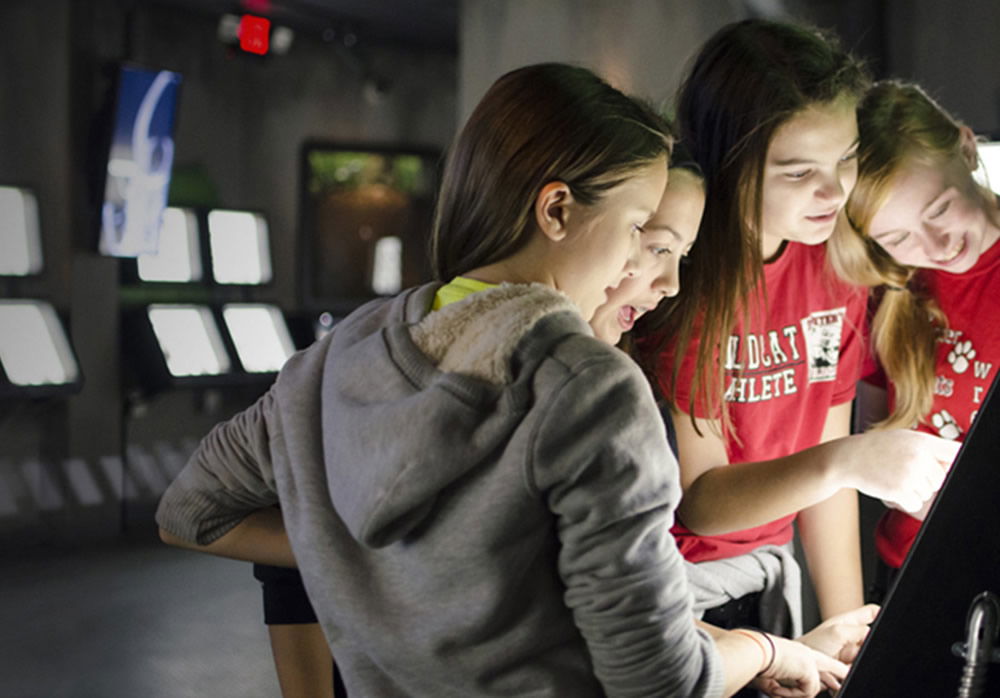 Sign Us Up!
Does this sound like an opportunity your youth or school group would enjoy? Fill out our form on the overnight adventures page to make your reservations.
Overnights at the Ark Encounter
Consider an overnight adventure at our sister attraction, the Ark Encounter, as well. Here, your students start the night out with a tour, games, and a snack, and then settle in for an entertaining and educational video before bedtime. Then roll out the sleeping bags and settle in for a night aboard the Ark with Noah's family and the animals. Enjoy breakfast in Emzara's Buffet the next morning and meet exotic animals up close with a behind-the-scenes tour from the zoo staff at Ararat Ridge Zoo.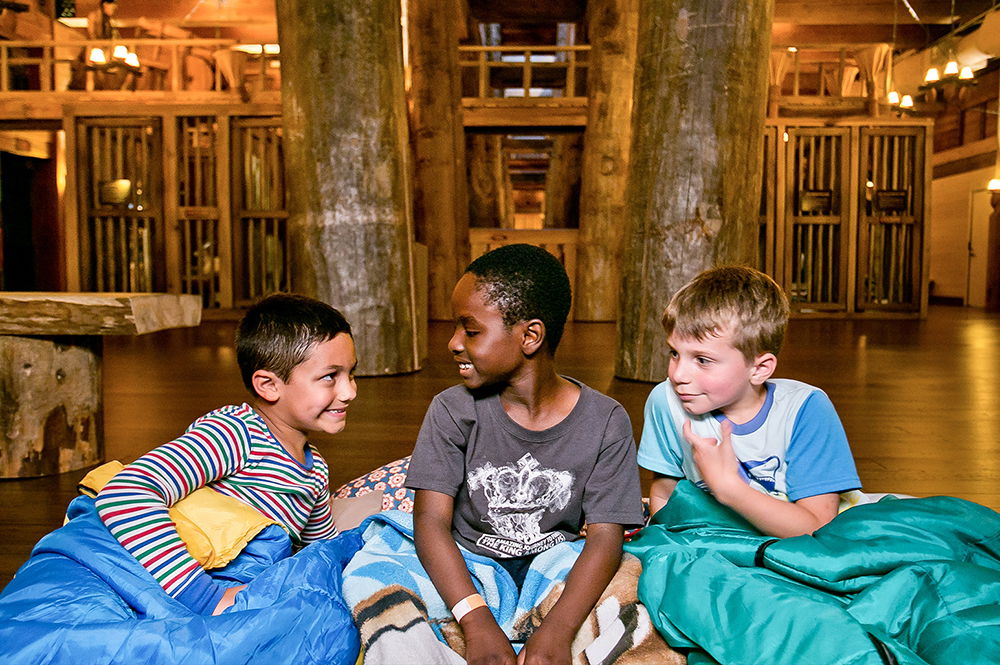 For more information, please visit the overnight adventures page. We look forward to welcoming you and your group for this unique opportunity! Share pictures from your group's overnight experience with us on Facebook, Instagram, and Twitter using #creationmuseum!