Our zookeepers and social media team often share funny moments that happen in the Eden Animal Experience here at the Creation Museum, and we let our Facebook and Instagram followers come up with clever captions for each of them. Check out these five memorable "Caption This" photos, along with some of our favorite captions for each!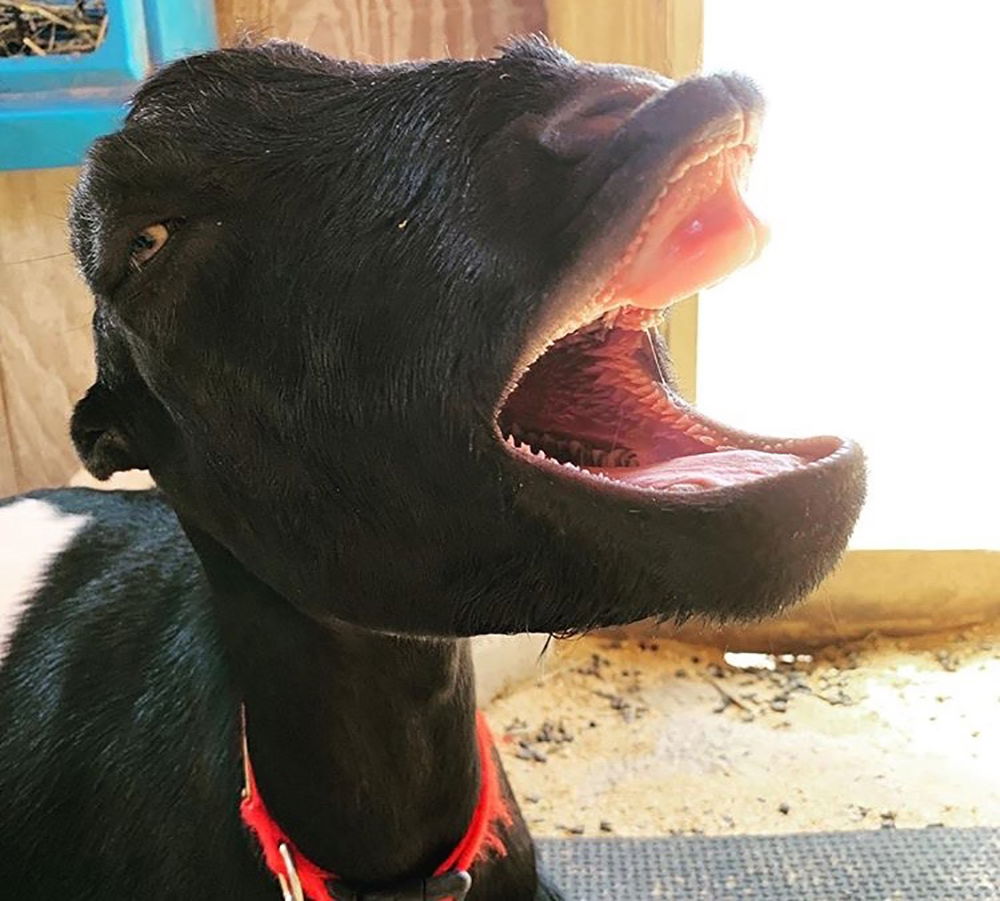 Let everything that has breath praise the Lord! —David T.
When you laugh at someone's joke even though you have no idea what they're talking about. —Allison M.
I feel like singing. —John H.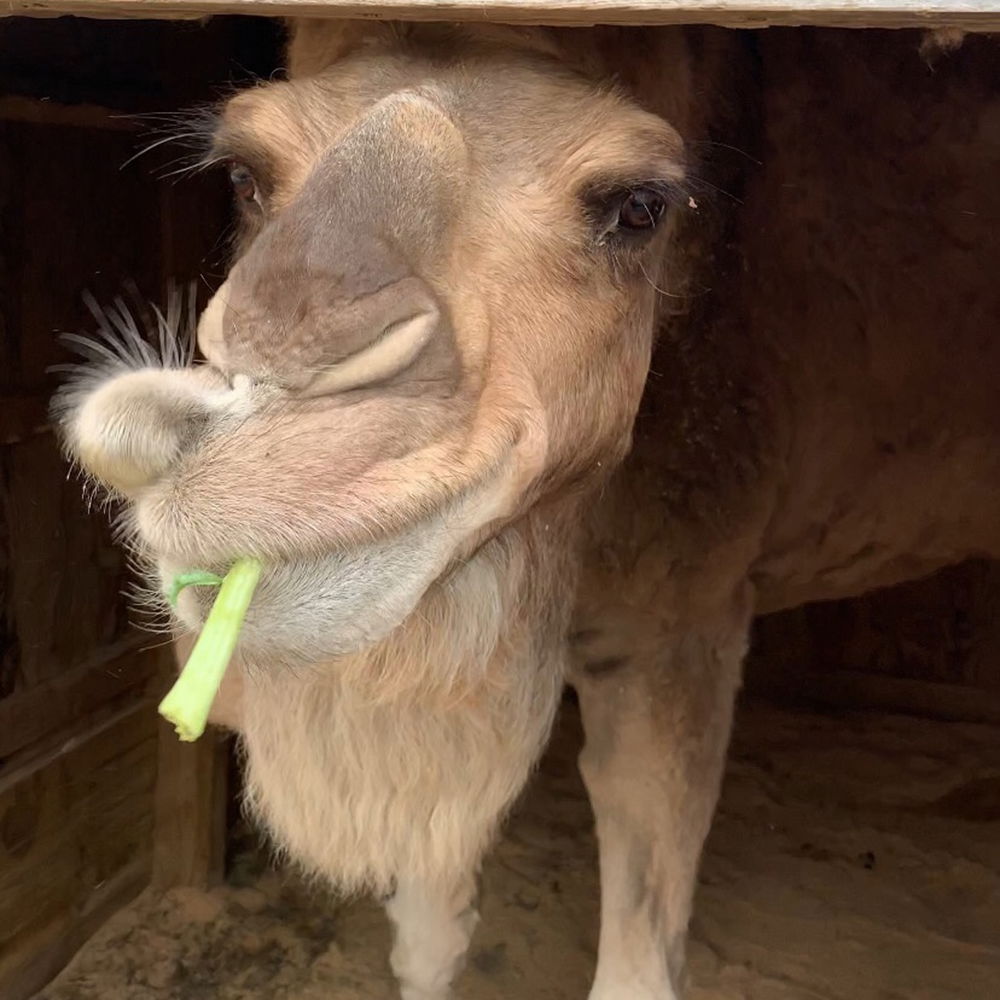 How you think you look when you're eating in public. —Luke B.
Anybody got a smoothie? I got the straw! —Bri N.
No good story ever started with a celery stick . . . —Chrissie E.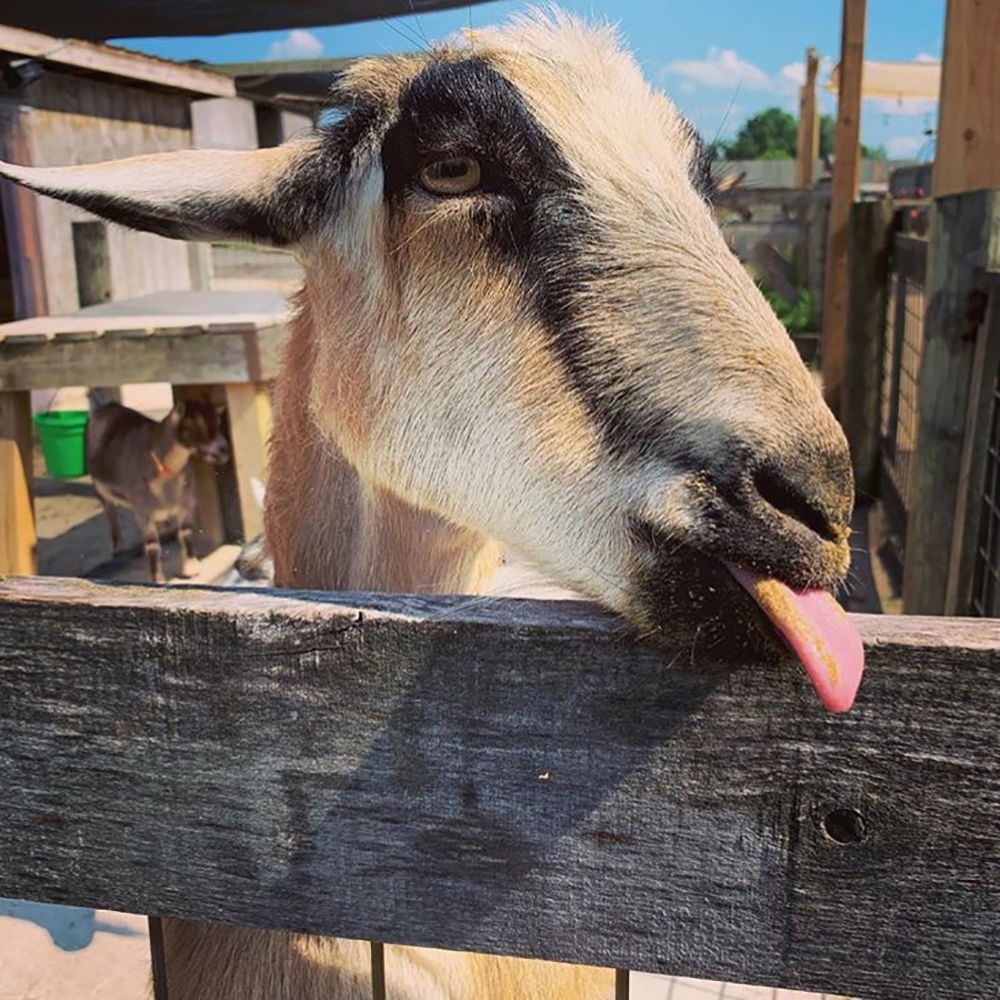 Here's what I think about the weekend being over. —Wendy W.
Here's "licking" at you, kid! —Judith N.
The wind is coming from the west at 15 knots . . . —Christy M.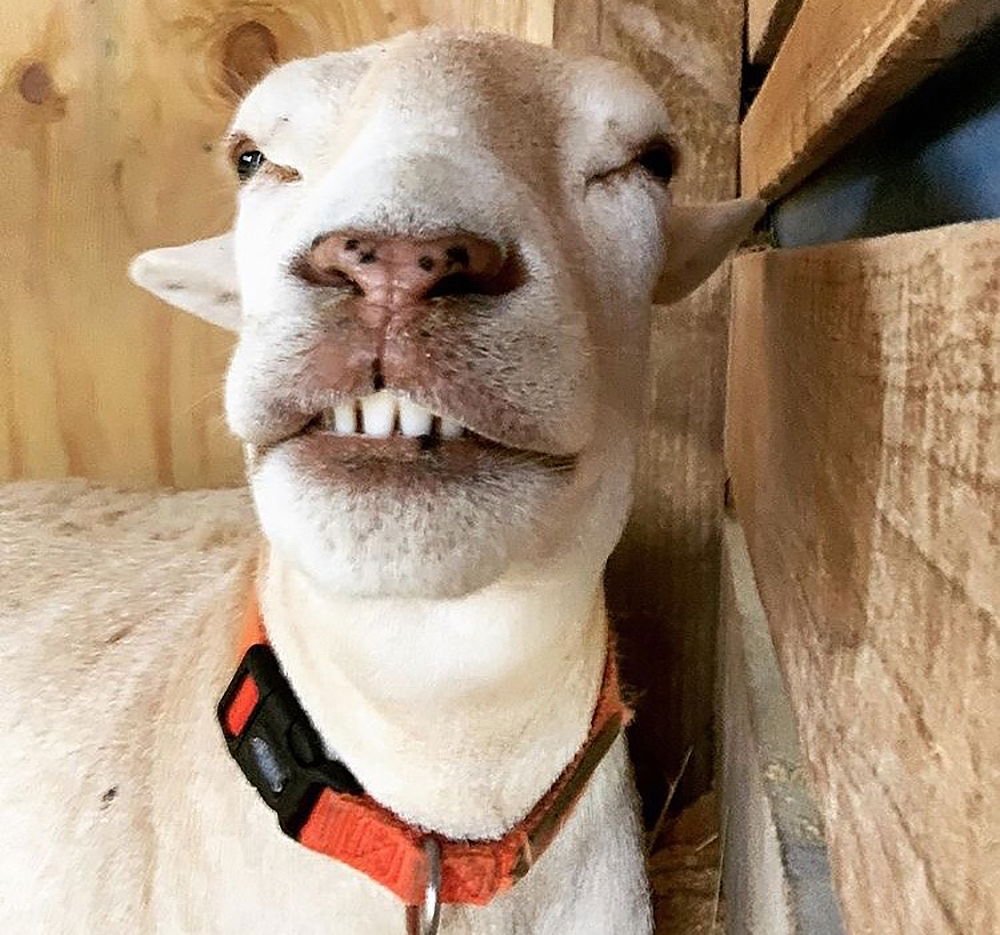 When you open your camera, and it's on selfie mode. —Lydia K.
When mom wants your picture for "first day of school" album. —Melanie J.
Do I have something in my teeth? —Carey E.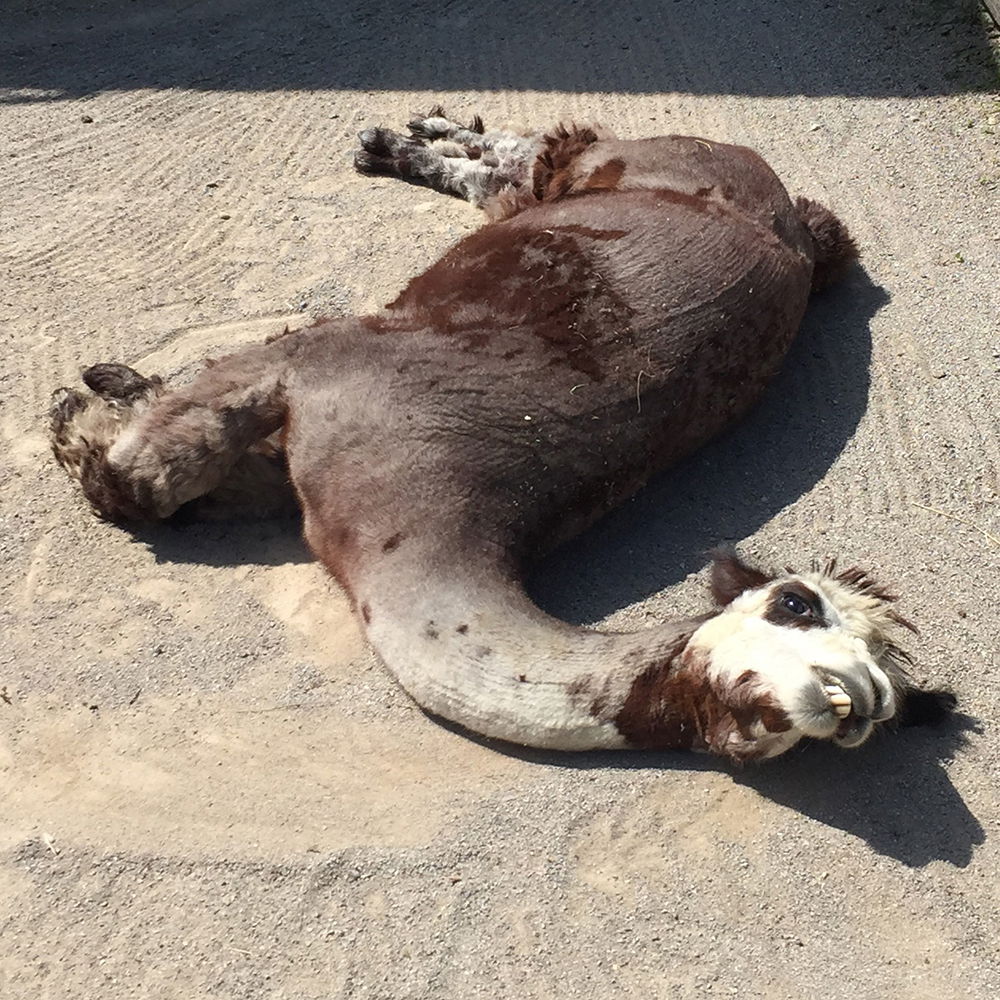 Alpaca my bags later mom. —Laura H.
I can't . . . I can't go on Mom, you've got to carry me! —Shelley P.
When you're hungry after church but your daddy's the pastor. —Jennifer U.
To meet our animals in person, start planning your trip to the Creation Museum today. Share your favorite photos from the Eden Animal Experience on Facebook, Instagram, and Twitter using #creationmuseum, and you might see your picture featured in a future blog!