At the beginning of the month, we announced an exciting new ticket option at the Creation Museum—Explore More! When you purchase your admission ticket to the museum or a combo ticket that includes our sister attraction, the Ark Encounter, you automatically receive a free Explore More ticket to return a second day to enjoy all the museum has to offer.
So, what exactly can you do with your Explore More ticket? Find out below!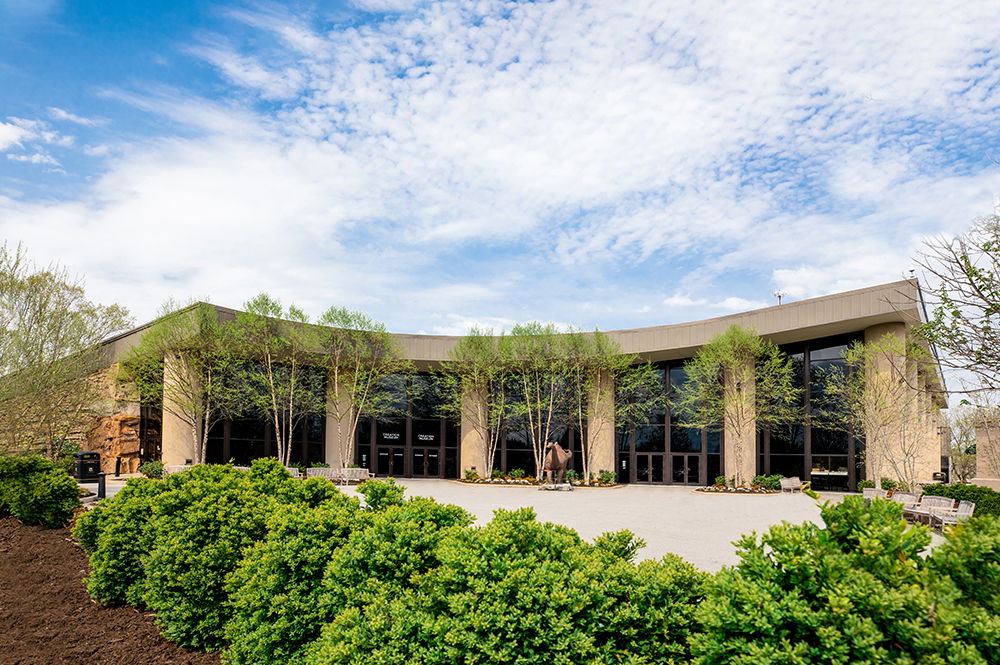 Walk Through the Eden Botanical Gardens
As you walk through the Eden Botanical Gardens, take in the beauty of God's creation surrounding you! Cross over multiple bridges and view a variety of colorful flowers, plants, trees, and waterfalls as you explore the outdoors at the Creation Museum.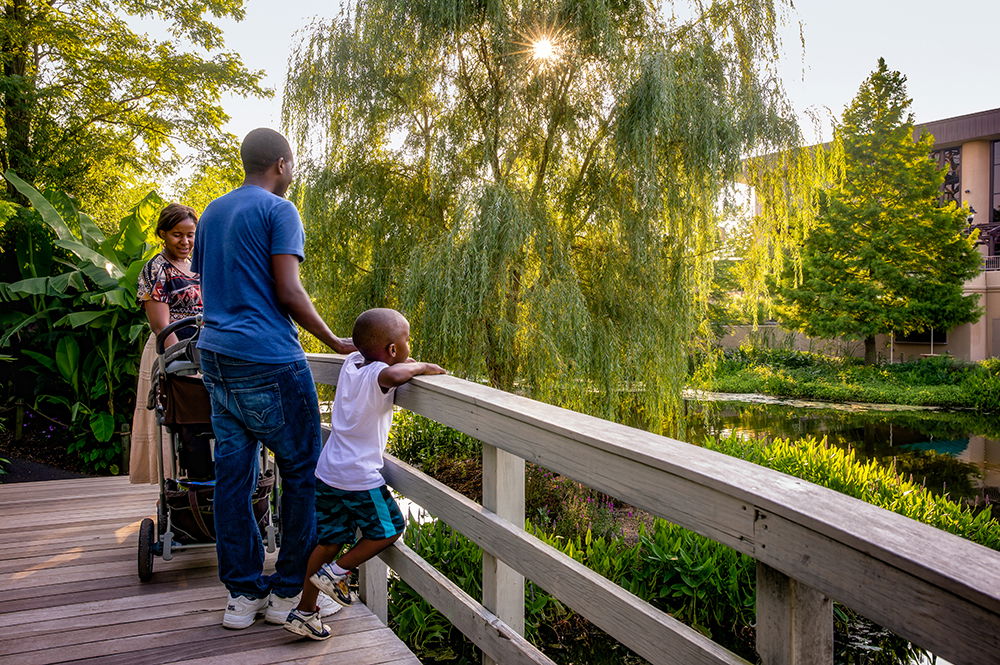 Play in the Children's Adventure Area
The Children's Adventure Area is a cutting-edge recreational zone, located near the camel ride circle, that was specially designed for children of all abilities. This means it's inclusive of children with various disabilities. We're excited that all children, and their families, will now have yet another activity to enjoy during their visit!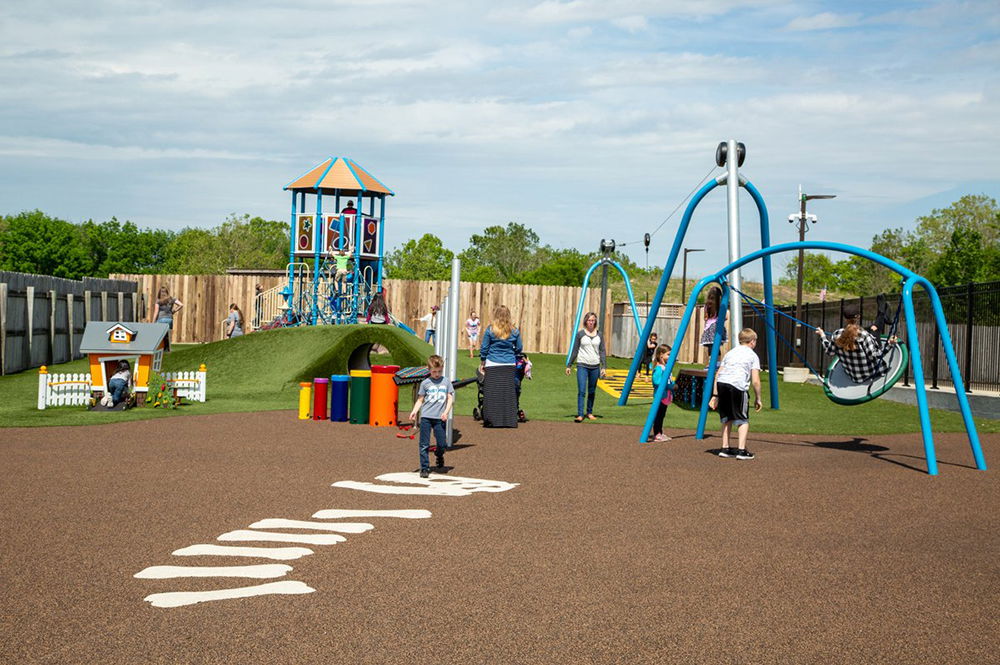 Meet Animals in the Eden Animal Experience
A visit to the Creation Museum isn't complete without a stop at Eden Animal Experience! Come see a variety of animal kinds as you stroll through our family-friendly zoo, which is designed to give guests a hands-on experience with God's amazing creatures, including a zorse, a zonkey, wallabies, alpacas, camels, coatis, goats, and more.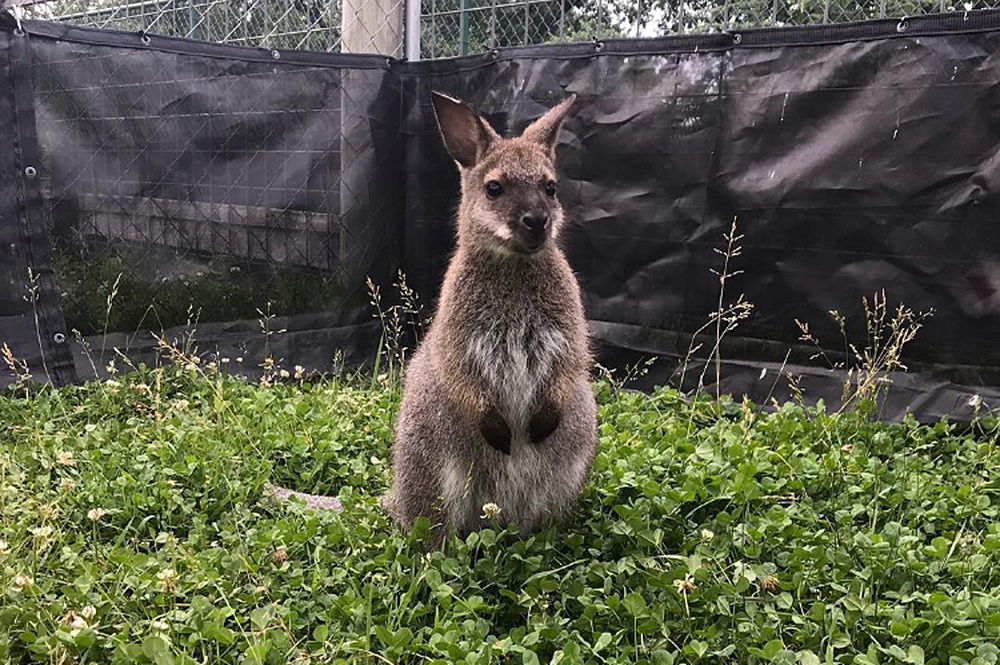 Enjoy a Camel Ride
You won't want to miss a camel ride during your time in the Eden Animal Experience. Our friendly dromedary camels are often available to give you a ride (weather permitting). Check our daily events calendar to see if they will be available while you are here!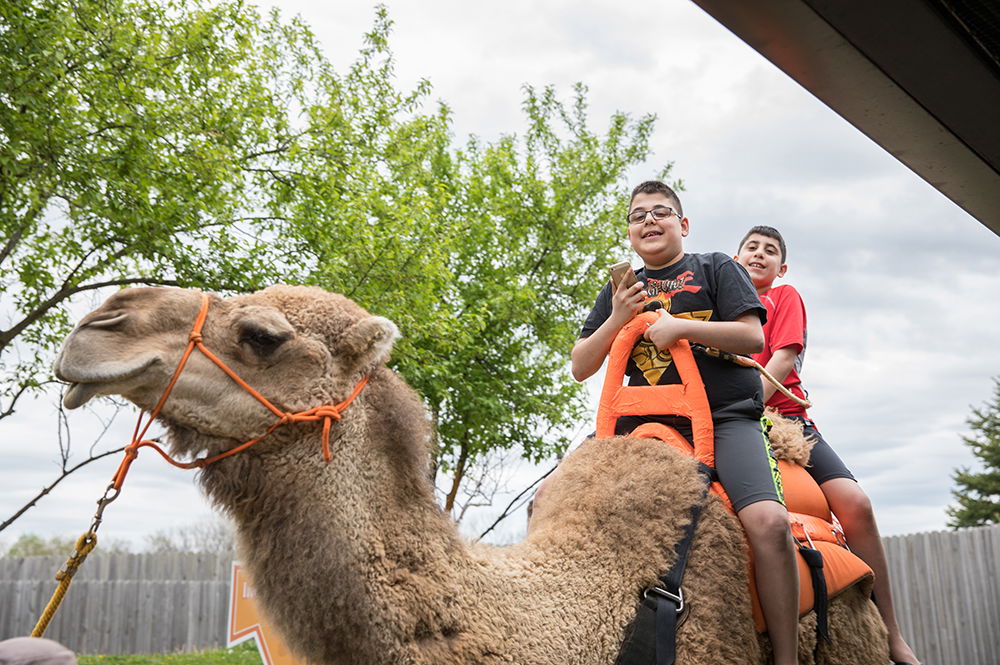 Ride the Screaming Raptor Zip Lines
Are you looking to add an extra level of fun and adventure to your Creation Museum visit? If so, make sure you experience the thrill of the Screaming Raptor Zip Lines! With something for everyone in your family to participate in, you will enjoy adding this outdoor adventure to your museum visit.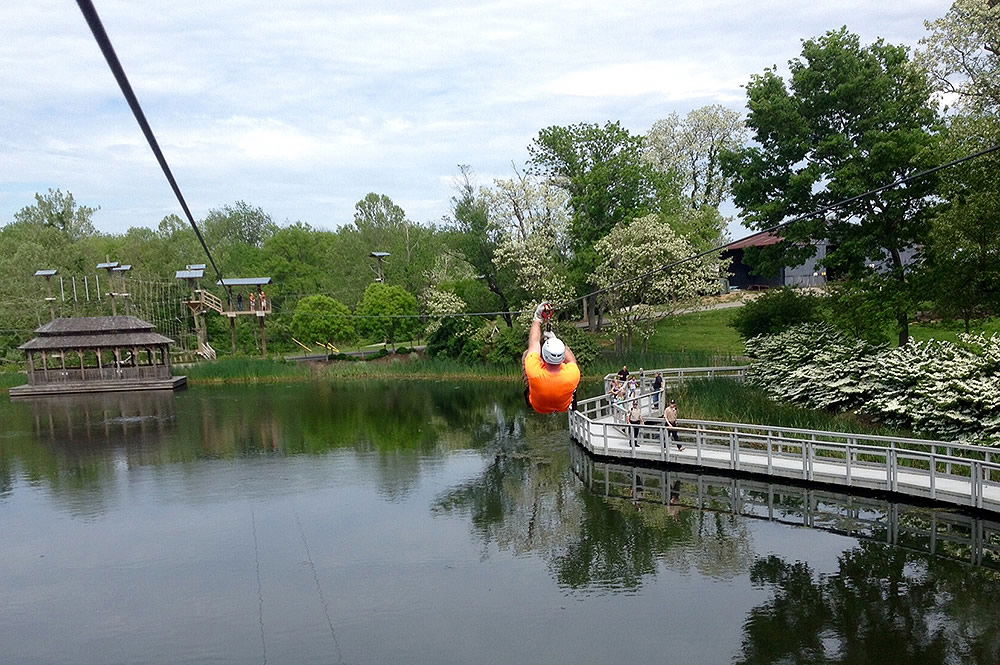 Go Mining on the Sluice
At the mining sluice, adults and kids of all ages enjoy the interactive gem-panning experience. You'll discover rocks and minerals from around the world as the flowing water uncovers the shining gemstones, and you can classify the gems, rocks, and minerals in your bag, using a kid-friendly identification chart. Which types of stones will you go home with?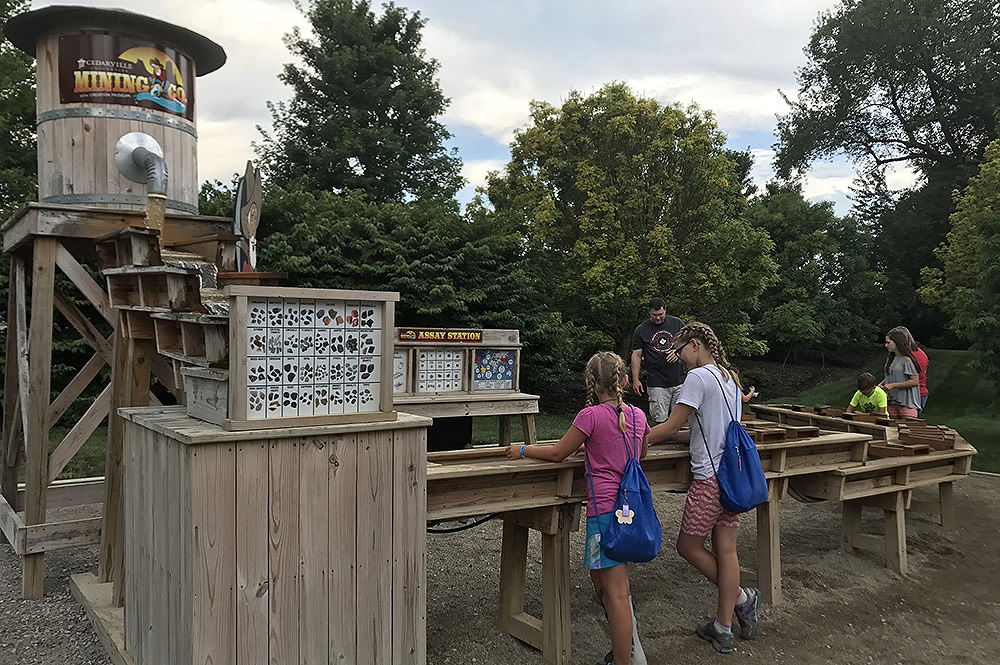 Relax in the Stargazer Planetarium
Sit back and be amazed as the Stargazer Planetarium projector displays vividly realistic images upon a 30-foot-diameter dome, allowing stargazers to travel anywhere in the universe, through shows such as Created Cosmos and Aliens: Fact or Fiction? Enjoy learning from scientists and astronomers who affirm young-earth creation and explain how what we see in the night sky confirms God's Word in Genesis.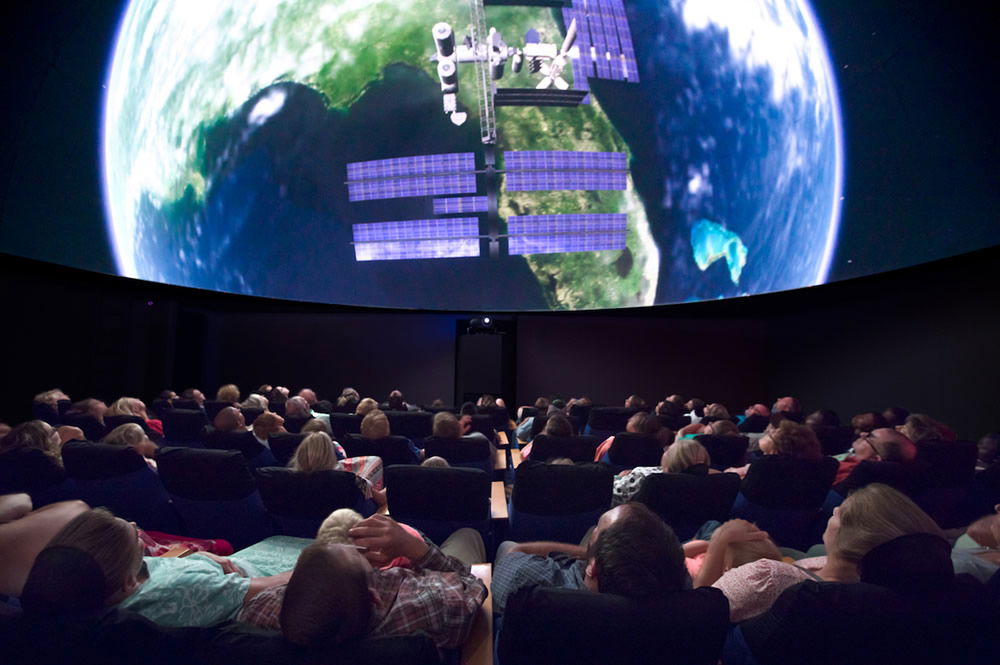 Experience the 4D Special Effects Theater
Our state-of-the-art 4D Special Effects Theater is complete with comfy seats that rumble, shake, and deliver other surprises. Watch creation week come to life before your eyes as plants, animals, and even dinosaurs spring to life at God's command in In Six Days, an excerpt from the feature-length film, Genesis: Paradise Lost. It's truly an experience to remember!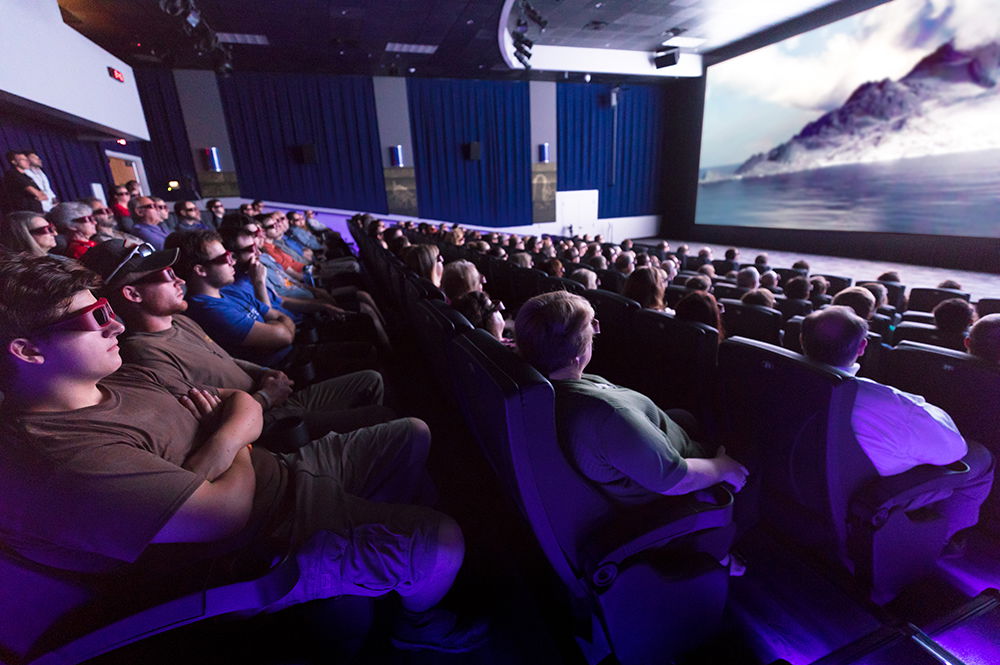 Learn from Educational Programs
During your visit, make plans to attend our free Discover programs. Kids and adults love these educational activities, covering a variety of topics from forensics and snakes to astronomy and the design of the human body.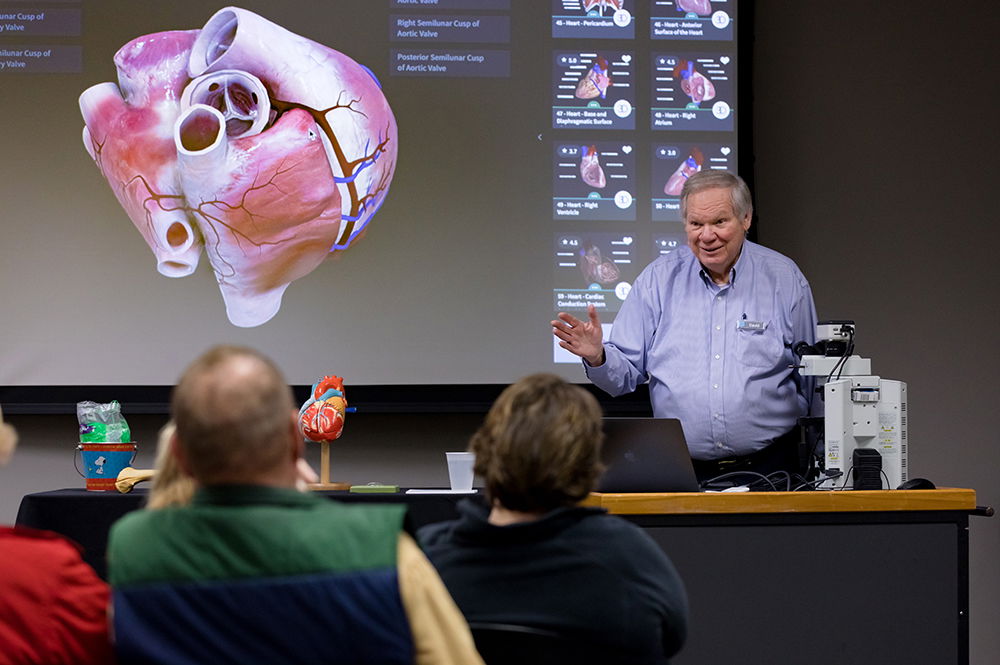 You can also enjoy family concerts, special DVD presentations, and presentations from our dynamic speakers in Legacy Hall. You'll learn more about God's Word and God's world during these special, family-friendly presentations.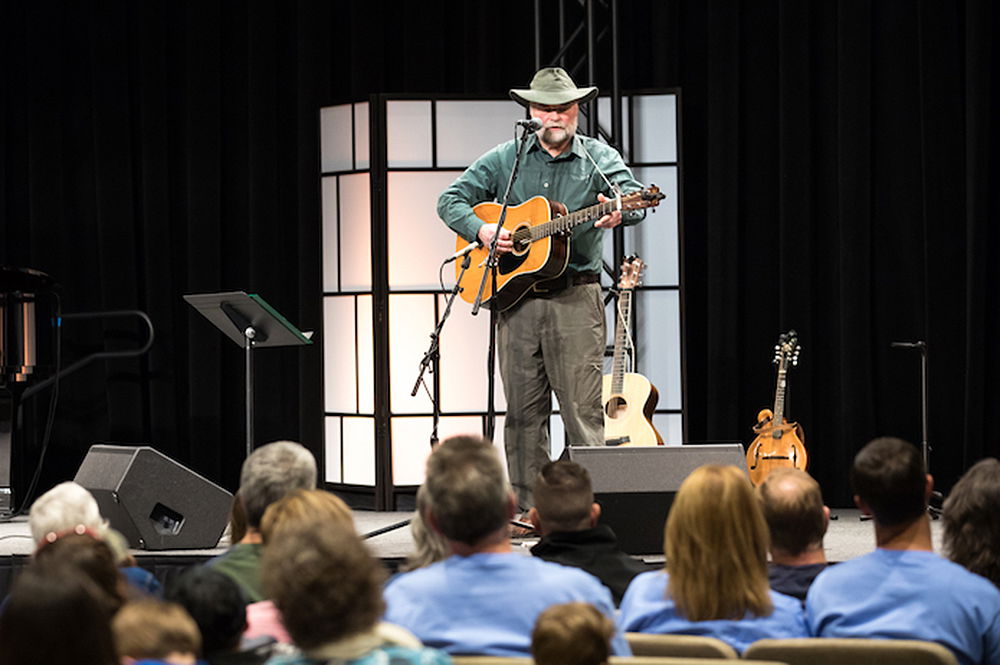 Grab a Bite to Eat
Whether you are looking for a meal or just a snack, the Creation Museum has several dining options to satisfy your hunger. Enjoy lunch at Noah's Café or Palm Pizza, satisfy your sweet tooth with some of Uncle Leroy's fudge, soft serve and hot drinks from Noah's Coffee and Ice Cream, and more!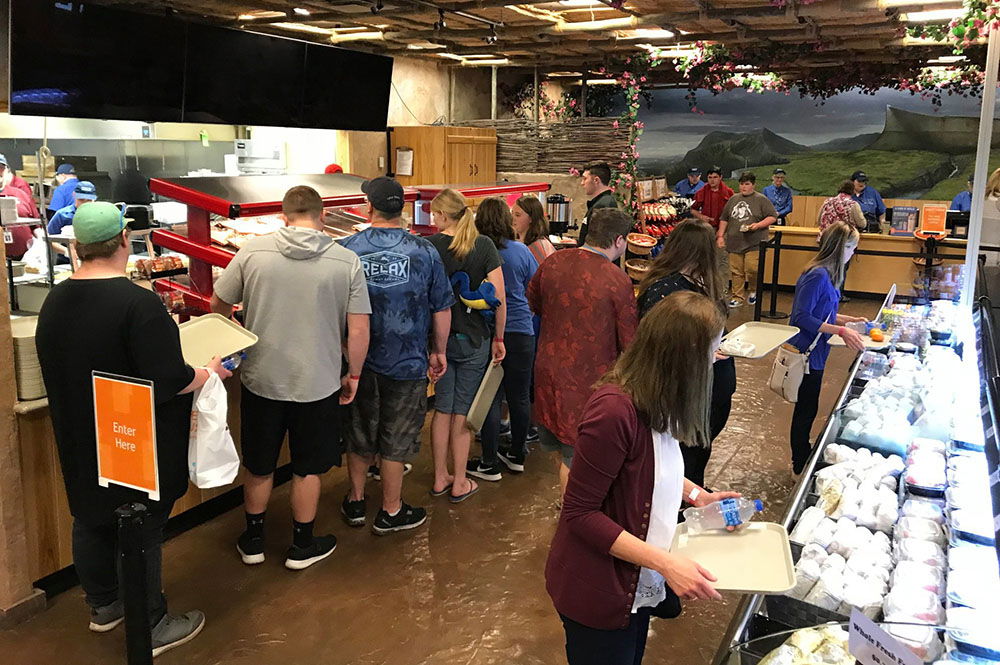 Go Shopping
Explore our diverse, one-of-a-kind collection of apologetics books, videos, and other resources in our Dragon Hall Bookstore and Legacy Store. Pick the perfect souvenir from a wide range of apparel, toys, and creative gift ideas.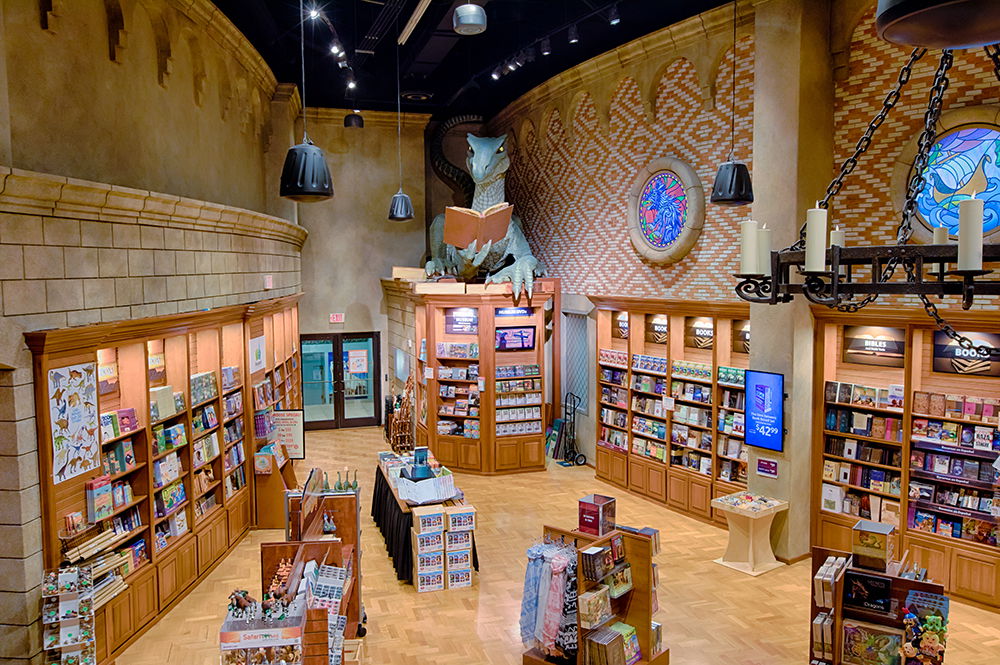 As you can see, there is plenty to do when you visit the Creation Museum on the second day with your Explore More ticket (some activities have additional costs). Start planning your trip today, and be sure to share your favorite photos with us on Facebook, Instagram, and Twitter using #creationmuseum.