When you visit the Creation Museum with your family, there is plenty of fun and entertainment for kids of all ages! Be sure to take advantage of everything that the museum has to offer during your trip, but here are five experiences that will help your children enjoy visiting the Creation Museum even more!
Children's Adventure Area
The Children's Adventure Area is a cutting-edge recreational area, located near the camel ride circle, that was specially designed for children of all abilities. This means it's inclusive of children with various disabilities. We're excited that all children will now have yet another activity to enjoy during their visit!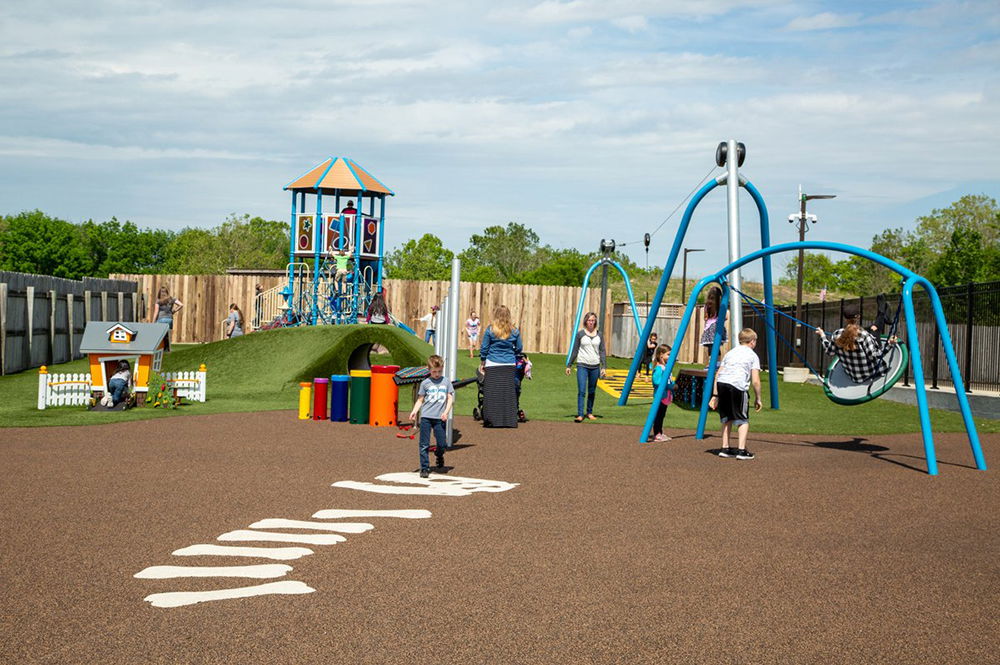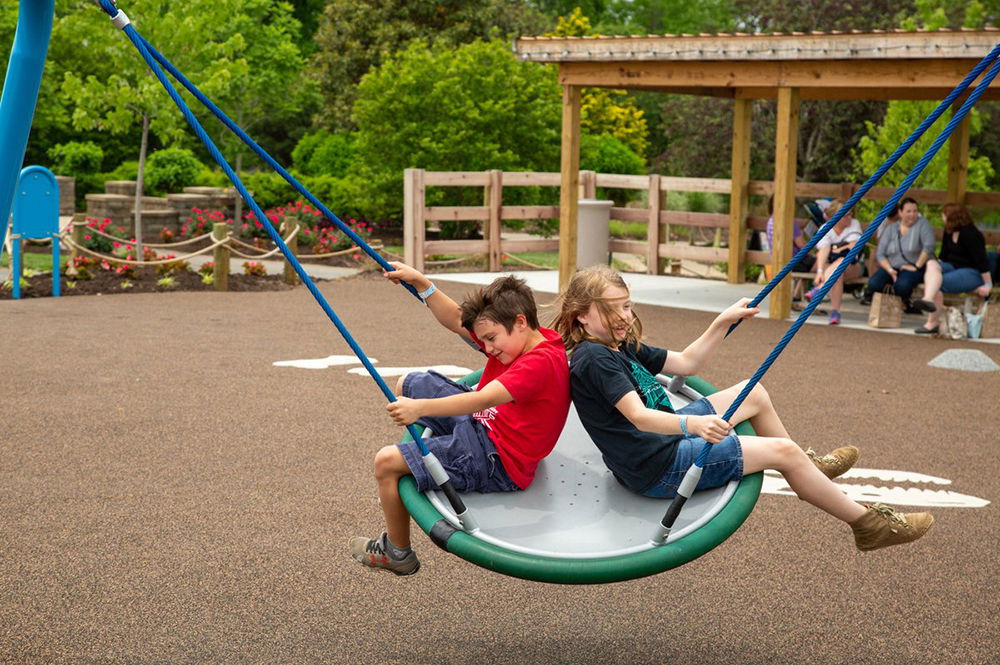 Eden Animal Experience
Kids and adults alike enjoy meeting our animals in the Eden Animal Experience, including a zorse, a zonkey, wallabies, alpacas, camels, coatis, goats, and more! You'll see a variety of animal kinds as you stroll through our family-friendly zoo, which is designed to give guests a hands-on experience with God's amazing creatures.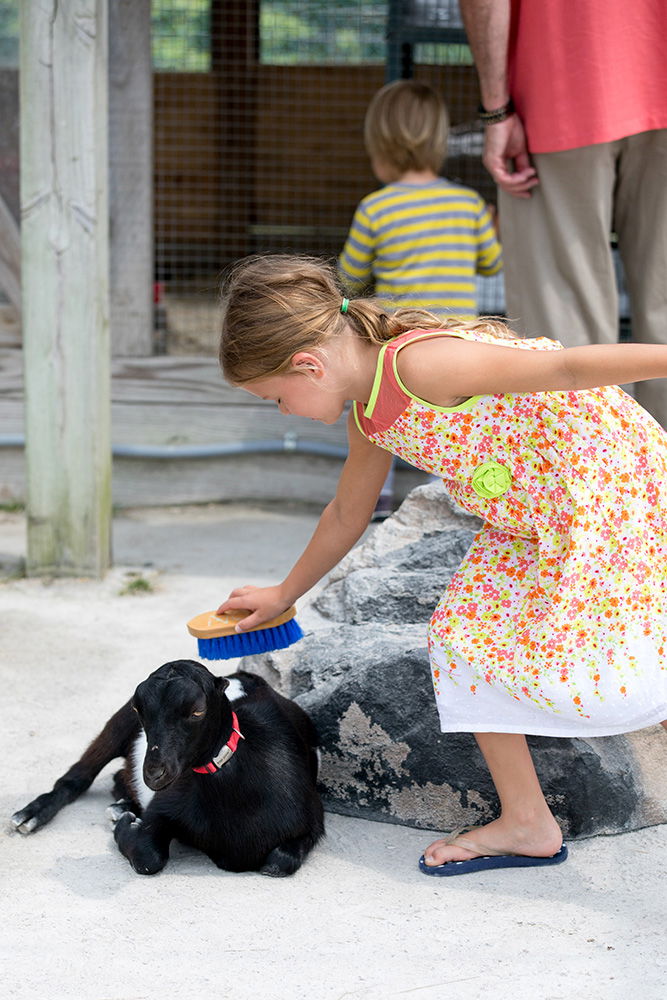 Educational Guides
Do you want to dive even deeper into our content during your trip to the Creation Museum? We have a brand-new resource that will allow you to do just that—the Creation Museum Educational Guides. These guides are available for Grades K–2, 3–6, and 7–adult, will help you and your children be equipped to think biblically and defend the truth of God's Word.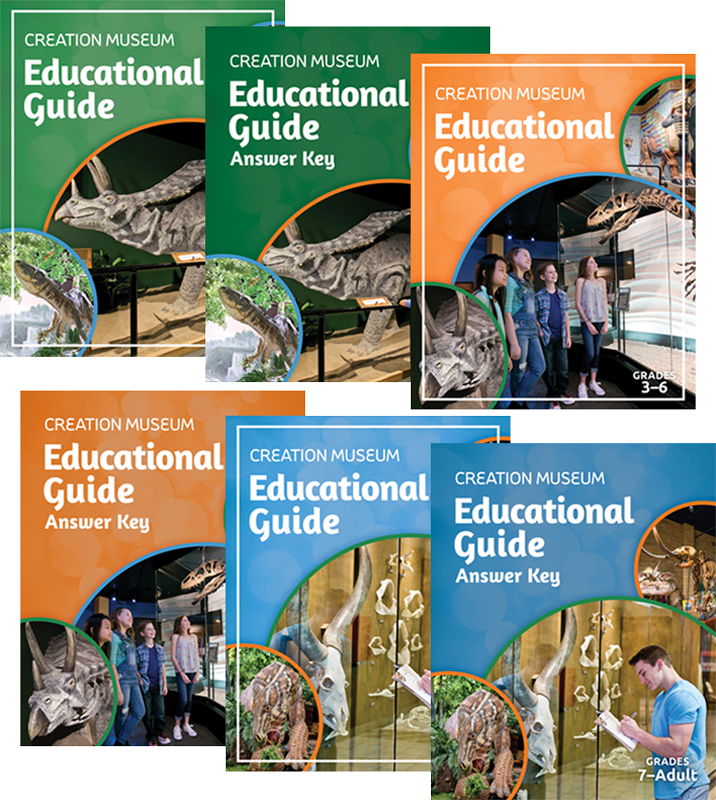 We want children and adults alike to learn as much as possible from their visit, so their thinking can be shaped according to God's Word, and they can be equipped to boldly defend their faith. It's a fun way to make your visit an educational experience!
Educational Programs
We offer a variety of free programming specifically designed to equip your children and interactive experiences that are fun for the whole family. Your elementary-aged children are sure to love our Discover programs Answers for Kids with Ruth Carter and Here, There Be Dragons with Buddy Davis. There are also several programs that provide fun for all ages.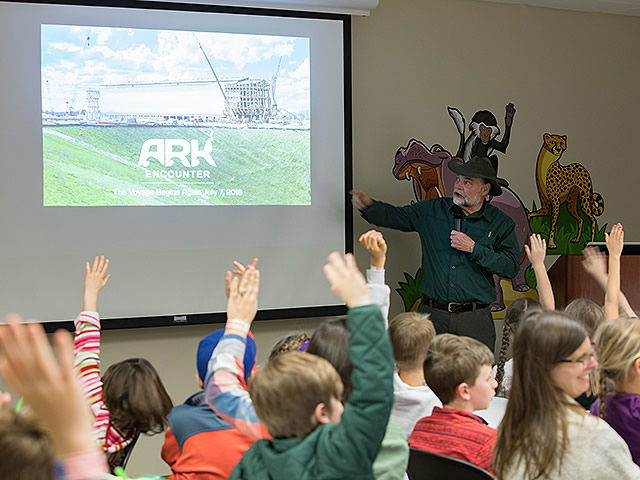 Check out our daily event calendar to see what you can take advantage of with your family during your visit.
Mining Sluice
At the mining sluice, your children will enjoy the interactive gem-panning experience. You'll discover rocks and minerals from around the world as the flowing water uncovers the shining gemstones, and you can classify the gems, rocks, and minerals in your bag, using a kid-friendly identification chart. Which types of stones will you go home with?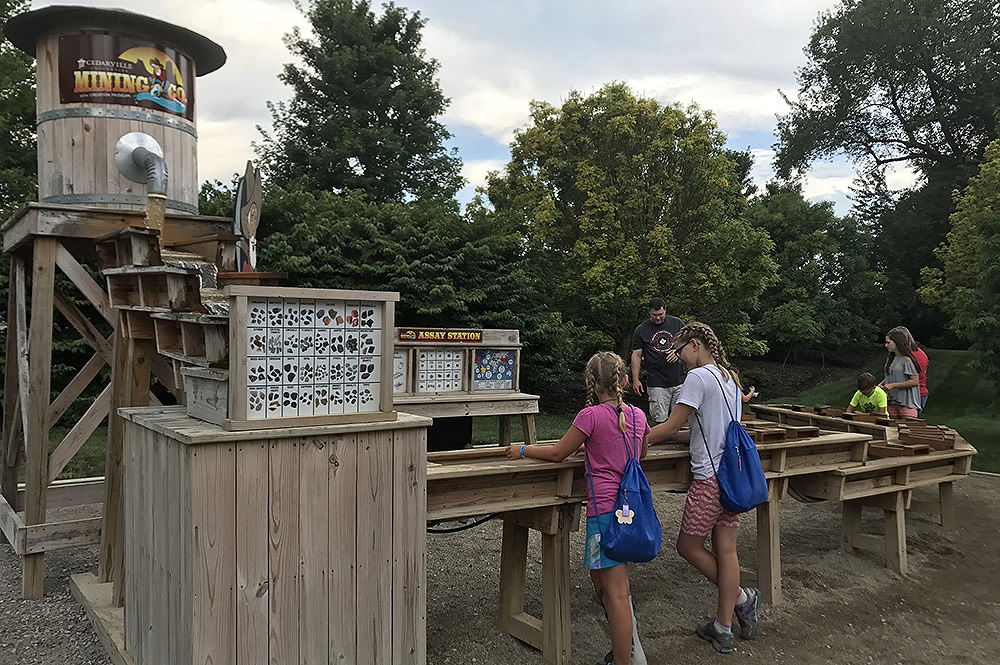 Screaming Raptor Zip Lines
The Screaming Raptor Zip Lines are also a fun, family-friendly activity at the Creation Museum. Participants must be at least eight years old, but you're never too old to ride the zip lines!
Guests only need to be four years old to enjoy the Raptor's Nest Aerial Adventure Park. Here your family can try out the swinging planks, the slide, the loop-to-loops, and over a dozen more elements without ever touching the ground!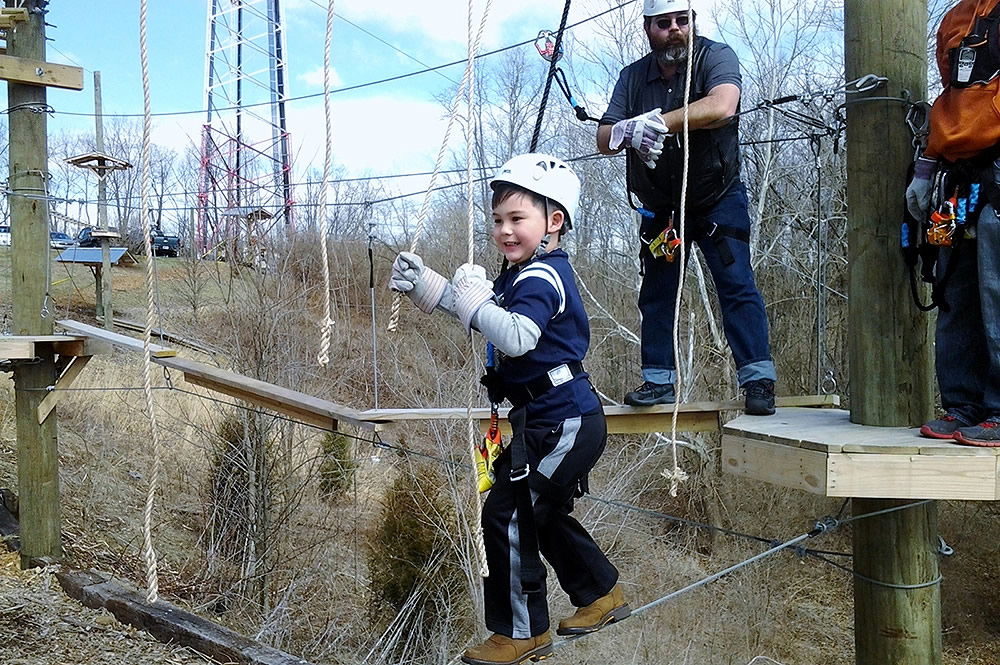 Start planning your trip to the Creation Museum today! Share your favorite photos from your visit with us on Facebook, Instagram, and Twitter using #creationmuseum, and you might see your picture in a future blog!