We're thrilled to announce that we've started the final phase of the current Creation Museum upgrades! Since last year, we've been upgrading aspects of the Creation Museum to accommodate the significant increase in the number of guests we're hosting and allow them to move throughout the museum with ease.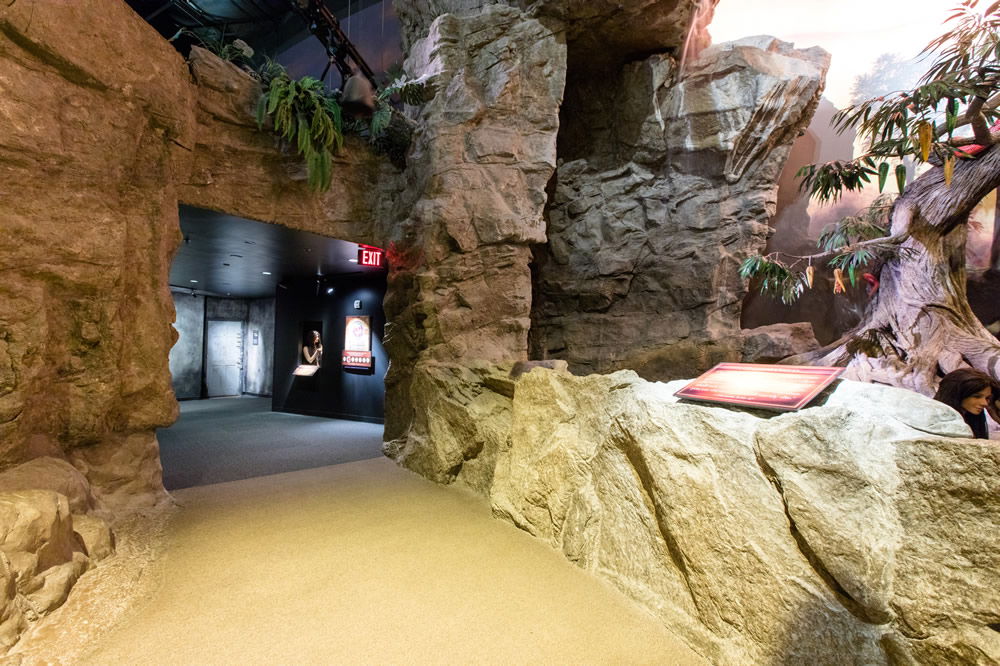 In the first two phases of the upgrades, we added more parking, widened hallways in the main part of the museum, added another set of restrooms, and made other modifications to ensure that every guest has a wonderful, enjoyable experience. We also opened our cutting-edge 4D Special Effects Theater with a spectacular new program, In Six Days.
Then in November, we stepped out in faith and installed the Children's Adventure Area, a new playground specifically designed for children of all abilities, thanks to some of our generous supporters. This means it's inclusive of children with various disabilities.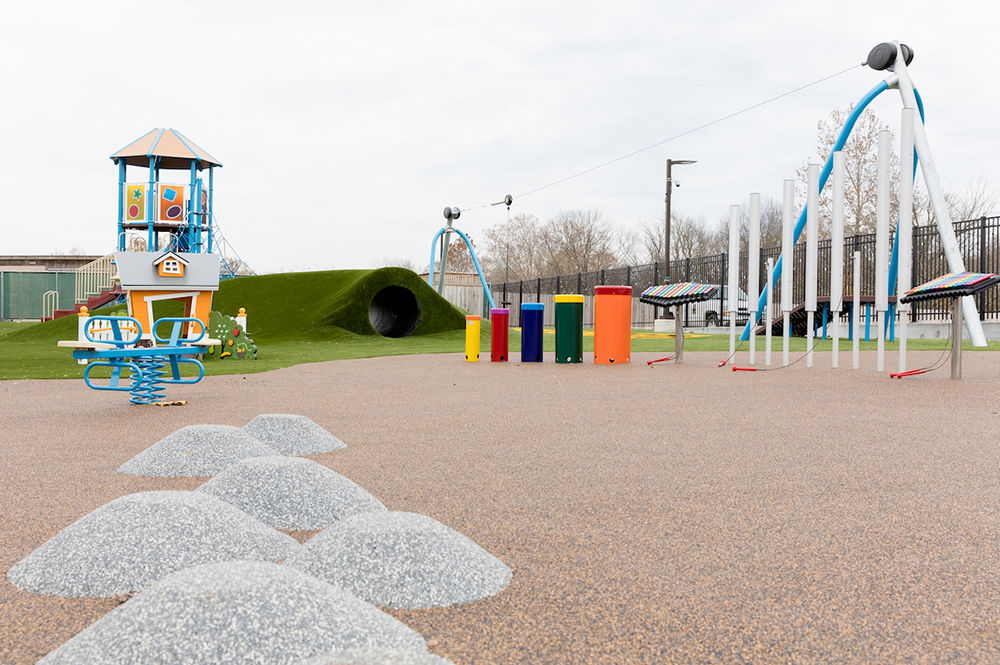 Let's take a look at what's in store for 2019 and learn how you can help make an impact below.
Stunning New Exhibits
The next phase of the Creation Museum's upgrade will see the creation and installation of stunning new exhibits that take a look at the state of our contemporary culture, featuring great teaching and interactive experiences to equip and challenge our guests. These exhibits will give the museum a fresh, exciting feel while even more clearly testifying to the truth of God's Word, especially when it relates to origins.
Here are some concept illustrations of these coming exhibits: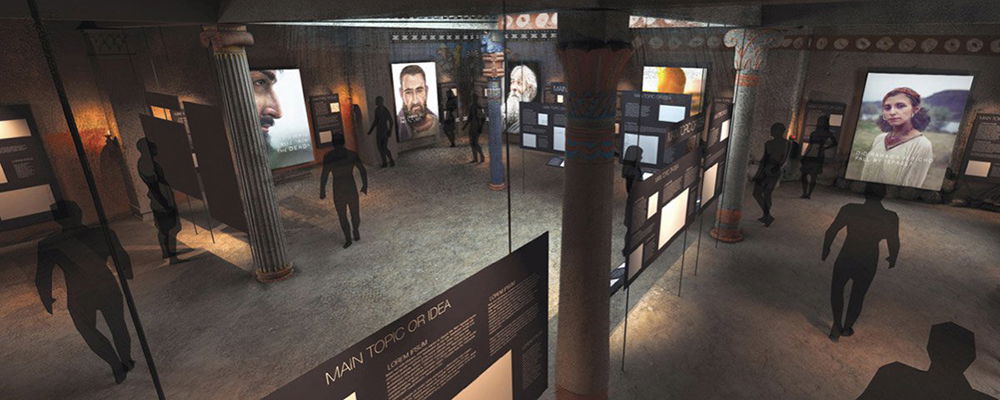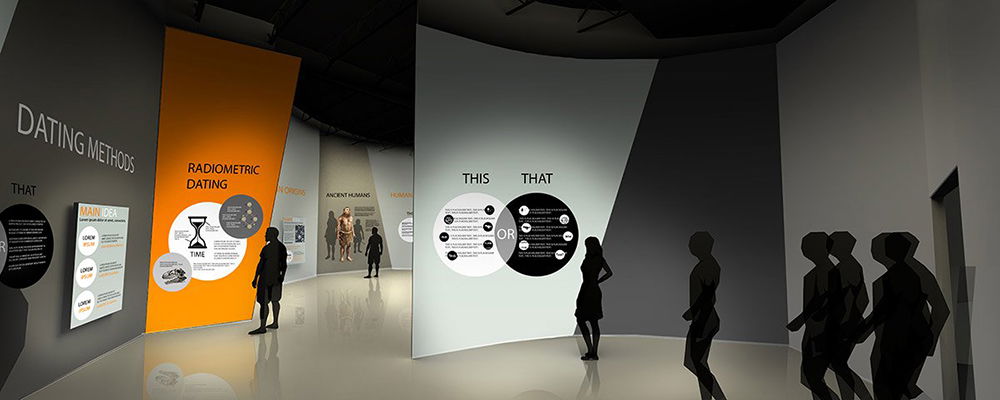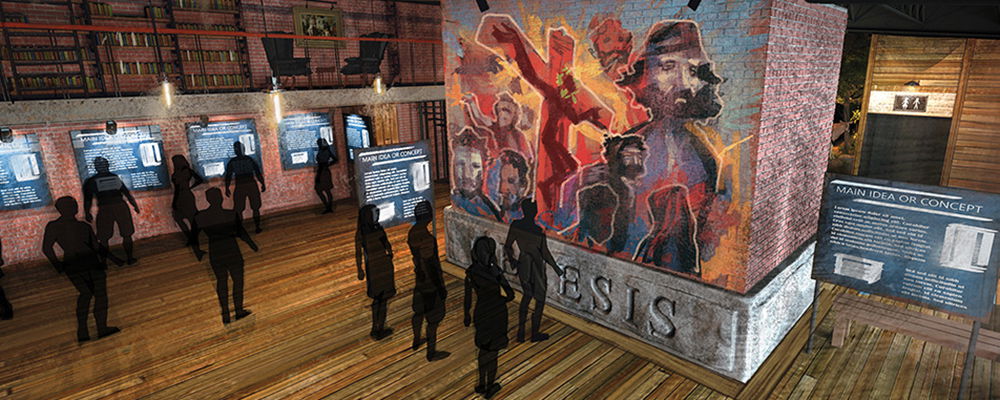 Even in areas where we're doing these exciting upgrades, you'll notice when you visit that we've added teaching signs outside the area so that you won't miss out on any of the fantastic information.
Double Your Impact
If you would like to be part of these exciting museum changes that will testify to the truth of God's Word and the gospel, please consider giving towards these upgrades. We are thrilled to share with you that several generous supporters have made a $1.25 million year-end matching gift commitment to fund upgrades to the Creation Museum and Ark Encounter! This means that any gift made before December 31, 2018, will be matched dollar-for-dollar up to $1.25 million.
You can make a year-end gift at AnswersinGenesis.org/donate.
We're very excited about these new improvements. They will not only be an enormous upgrade for the museum, but they will also help present the clear teaching of God's Word to the church and the world even more powerfully than they do now.