Grandparents, our culture says that you have finally arrived at the place where you can relax and retire, but, actually, when the grandkids come along, you have an opportunity to leave a legacy for generations to come!
At the Creation Museum, we recognize that grandparents may need help along the way. On your next visit, plan to take one of our free workshops designed just for you! Learn more about our Answers for Grandparents workshops below.
Intentional Grandparenting Matters
Both of our Answers for Grandparents workshops are designed to help you make the most of conversations with your grandkids. We use important Creation Museum topics, such as fossils and ape-men, to demonstrate that almost any conversation you have with your grandchildren can be turned into teachable moments of spiritual truth. You simply have to be intentional about it!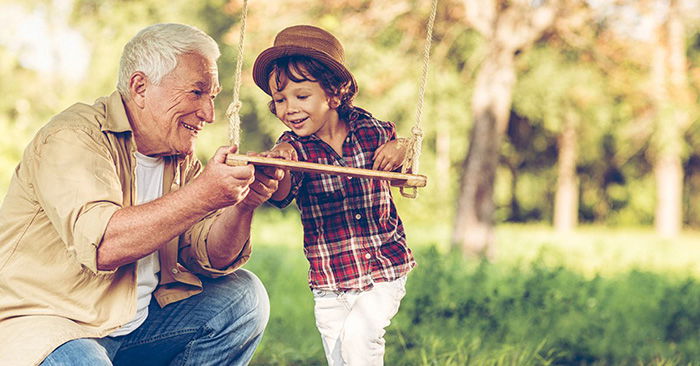 Spiritual Principles You Can Teach from Fossils
The first workshop you'll want to experience is our Answers for Grandparents: Fossils, which Dr. and Mrs. Steve Carter will present on Tuesday, October 30, 2018, and Thursday, November 1, 2018.
You'll get to handle many different fossils as you learn about how a fossil is formed, where fossils can be found, and how fossils teach us about a worldwide flood. This workshop will leave you with ideas about how to extend the fossil discussion with your grandchildren to teach them important spiritual truths.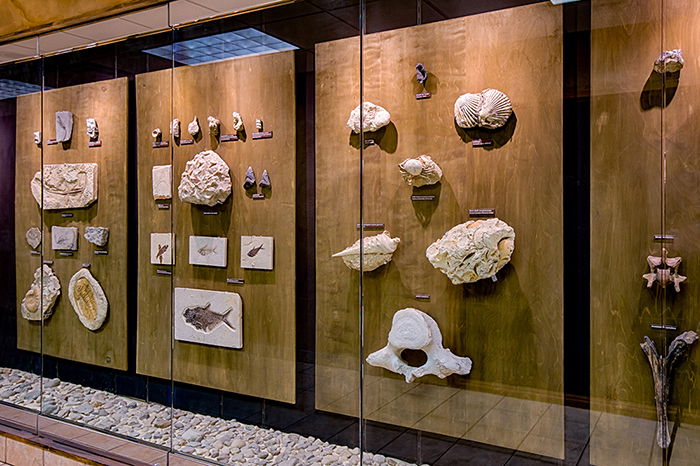 Collection of fossils in the Main Hall.
Teaching Grandchildren They are God's Image Bearers
If you are planning to visit the Creation Museum on Wednesday, October 31, 2018, or Friday, November 2, 2018, consider joining Dr. and Mrs. Carter for our Answers for Grandparents: Ape-Men workshop.
Here you will get answers to questions, such as the following: "Where did people come from?" "Are the stories about ape-men true?" "How do I answer when my grandkids ask whether we came from ape-like creatures?" and more! You will also learn about what a difference it can make when your grandchildren understand they are image bearers of their Creator God.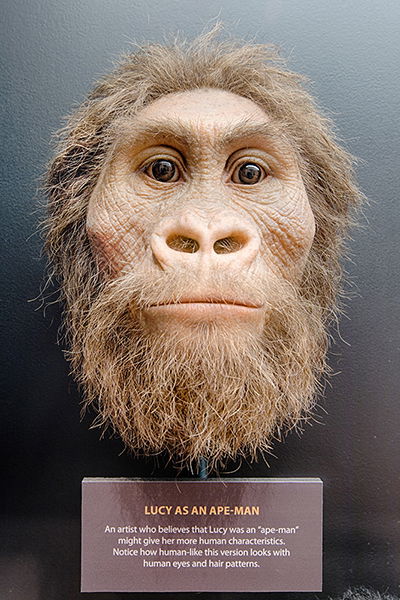 You can learn more about this topic from our Lucy exhibit in the Starting Points room.
Looking for More?
Did you know that our parent ministry, Answers in Genesis, recently introduced a new Grandparents section of its website? Here you can get equipped to answer the questions your grandkids ask and be enabled to equip them to defend their own faith.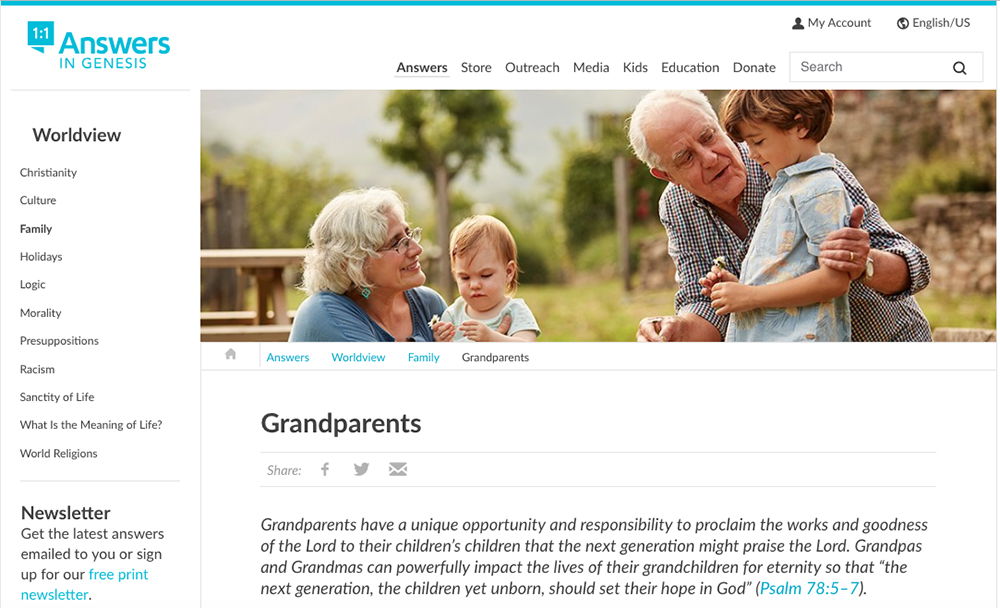 The website is loaded with many resources to help equip you on a variety of topics whether you are already a grandparent, about to become one for the first time, or have been "adopted" as a grandparent or beloved teacher. AiG's Grandparents page has powerful articles you'll want to read that can help you be a godly grandparent and source of truth to the children you've been entrusted with!
Start planning your trip to the Creation Museum today, and add our Answers for Grandparents workshops to your visit.