Are you looking for a unique experience for your youth group or Christian school? If so, join us for an overnight adventure at the Creation Museum!
Start Your Adventure
Your overnight program begins with a late arrival after the Creation Museum closes for the day. After checking in with your overnight hosts, you'll bring your bags and bedding into your sleeping areas. Your group will then watch an introductory video and go over the emergency procedures.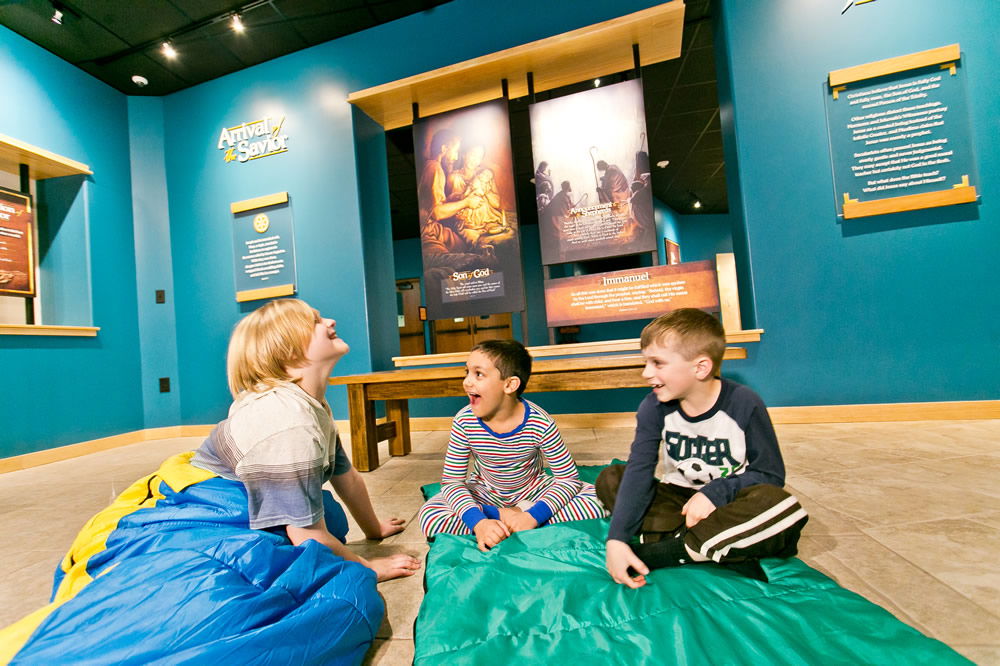 Evening Entertainment
After the lights are turned down and the videos and audio are turned off, head out on a flashlight scavenger hunt! Hundreds of museum exhibits are yours to explore at your own pace—from the Garden of Eden to Buddy Davis' Dino Den.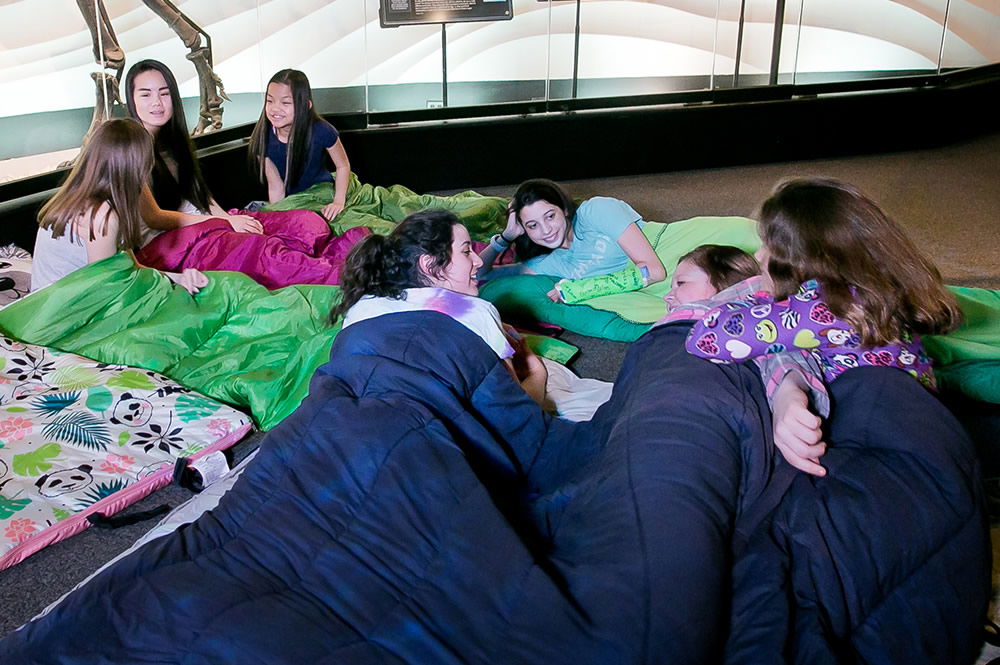 Then, enjoy a late-night snack in Palm Plaza before you watch a video ahead of lights out at midnight. Girls will sleep in the Flood Geology exhibit, while the boys will sleep in the Christ, Cross, and Consummation exhibit.
Breakfast at Noah's Café
After you wake up and load your belongings in the morning, you'll enjoy breakfast inside Noah's Café, which includes breakfast pastries and cereal.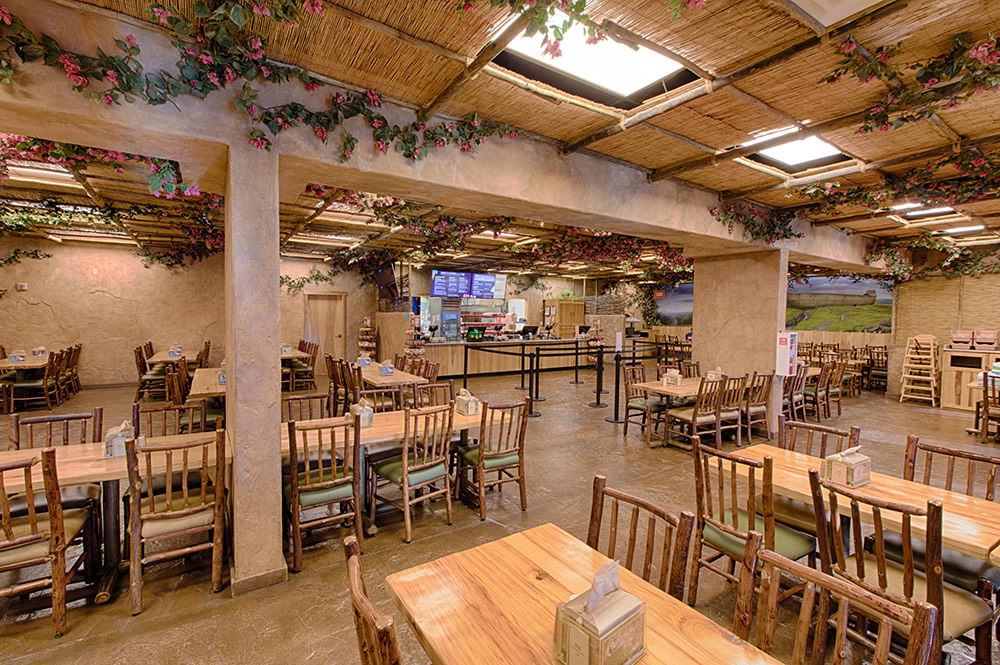 Private Planetarium Show
After breakfast, pick your favorite seats for a private showing in our Stargazer's Planetarium, which features a Digistar 5 digital projection system, providing a full-color, high-resolution planetarium environment that is truly awe-inspiring. Afterward, you're free to tour the museum during regular operating hours.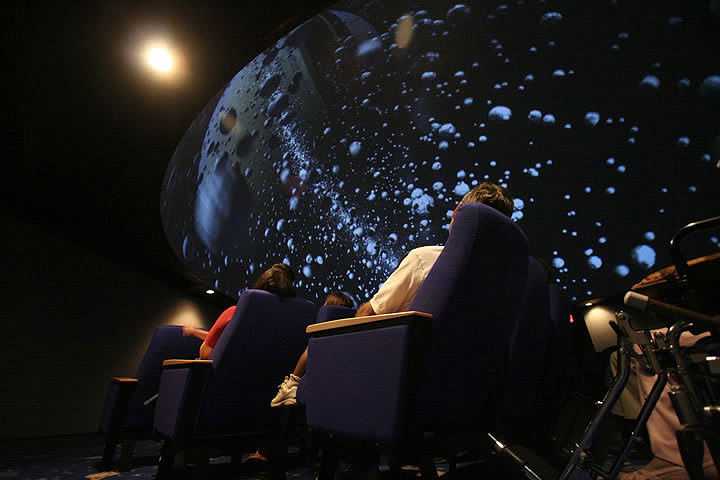 Two-Day Visit Option
All Creation Museum tickets are valid for two consecutive days, so you can tour the museum the day of your arrival before your overnight adventure. This is a great option for groups that need to leave early the next morning.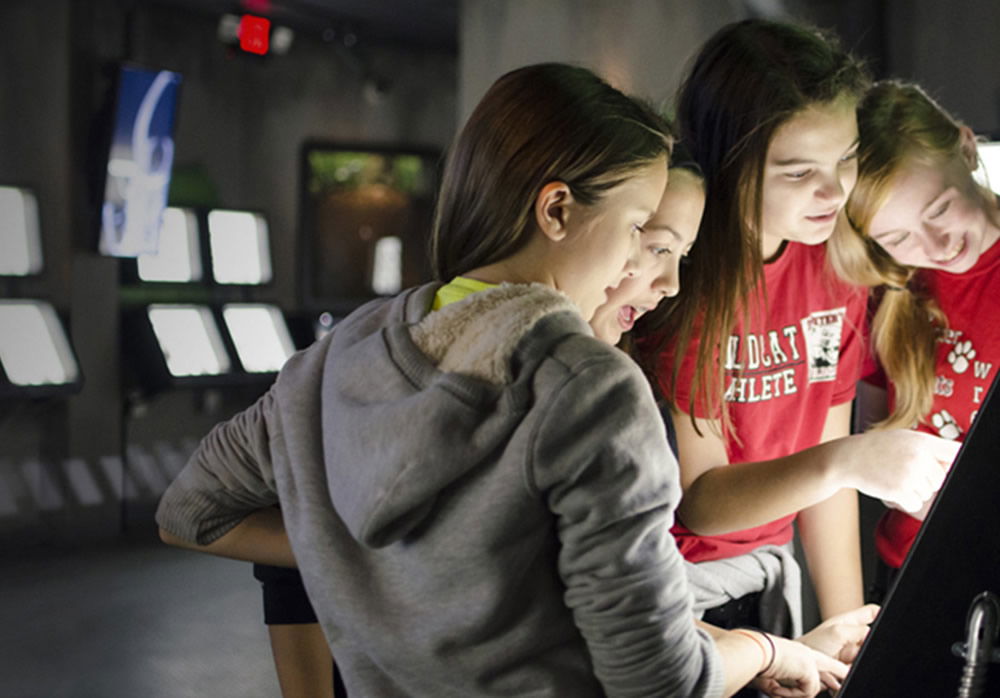 If your group tours the museum on the day of your arrival, you'll pick up your admission tickets from the front desk. Then explore the museum and botanical gardens, but be sure to leave the property by 6:00 p.m. when the museum closes (a great time to go eat dinner). At 7:30 p.m. you can return and start your overnight adventure!
Programs for 2018 are booking now, so request your reservation today before all the slots fill up! If you want to take advantage of the two-day option, please mention this opportunity when discussing your schedule with the overnight coordinator.
After your overnight adventure, be sure to share your photos with us on Facebook, Instagram, and Twitter using #creationmuseum.