Have you ever wondered how we keep our guests safe at the Creation Museum? Our public safety officers routinely patrol the museum and grounds for security issues, maintain safety for our guests and employees, help in medical situations, direct traffic, and more. Get a glimpse of what it's like to be a public safety officer below!
Meet Jennifer and Echo
Kaitlyn from our social media team recently met with Jennifer, one of the museum's public safety officers, to discuss a typical day for our public safety department. Learn more and see what it's like being a K-9 handler in the video below.
Interested in Applying?
We currently have a variety of positions open within our Department of Public Safety at the Creation Museum, Answers in Genesis (our parent ministry), and the Ark Encounter (our sister attraction), ranging from officer positions and K-9 handlers to dispatch. Please visit AnswersinGenesis.org/jobs for more information on these positions.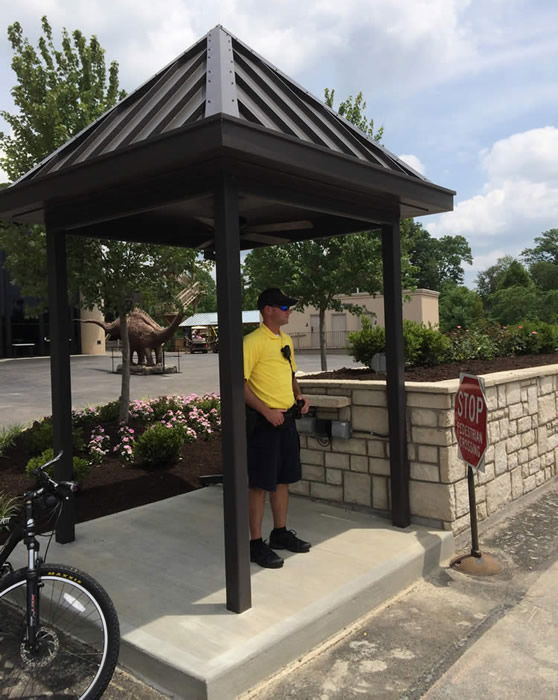 Interested in working for the Creation Museum in a different job? We currently have full-time as well as seasonal museum host positions available in food services, guest services, housekeeping, merchandise and retail, the Eden Zoo and petting zoo area, and more! Just visit our jobs page to apply for the job that's right for you.