Do you want to use the unique skills, talents, and gifts that God has given you to help spread the message of biblical authority and the gospel? Do you want to work with like-minded believers? Join our growing team—we're hiring!
We are always looking for energetic, enthusiastic, and passionate people who will create the best experience possible for our guests at the Creation Museum. We have a variety of positions, schedules, and shifts to accommodate most needs.
See one of the reasons our inflatable T-rex can't work for us, and learn more about the opportunities we have available for you below.
Inflatable T-rex Works in Noah's Café
Our inflatable T-rex tried his hand at a few of the museum jobs. However, his short arms make many positions a bit challenging for him, and he likes to have a little too much fun! Check out what happened when he took to Noah's Café to see if he'd be a good fit with food services.
As you can see, our inflatable T-rex didn't work out so well in Noah's Café—but you might be just the person we need!
Positions to Meet Your Schedule
We currently have full-time positions as well as seasonal museum host positions available in food services, guest services, housekeeping, merchandise and retail, the petting zoo, and more! To learn more about our staffing needs, watch this video with Ken Ham, our president and CEO, and members of our HR and museum teams.
Why Work at the Creation Museum?
Are you still on the fence about whether working at the Creation Museum is for you? Check out these five reasons our employees love working with us!
Interaction with Guests: Guests visit from across the United States and all over the world. Each person brings a unique story to the Creation Museum, and our staff members enjoy learning from each visitor along the way.
Connection with Coworkers: You will be surrounded and supported by people who share your beliefs and worldview when you come into work. As you work alongside coworkers who have been with the Creation Museum for several years, you will have the opportunity to learn from veteran employees from both a work and personal perspective.
Believe in What You Do: In addition to working alongside Christian coworkers, you will be part of an outreach ministry that shares biblical truths and the gospel with each guest who passes through.
Exposure to Biblical Truths: You will have access to the detailed exhibits that will equip you with solid biblical answers to many of today's tough questions about the book of Genesis.
Share God's Love: Join the Creation Museum staff and show God's love to each person you encounter. You never know whose life you might impact for eternity!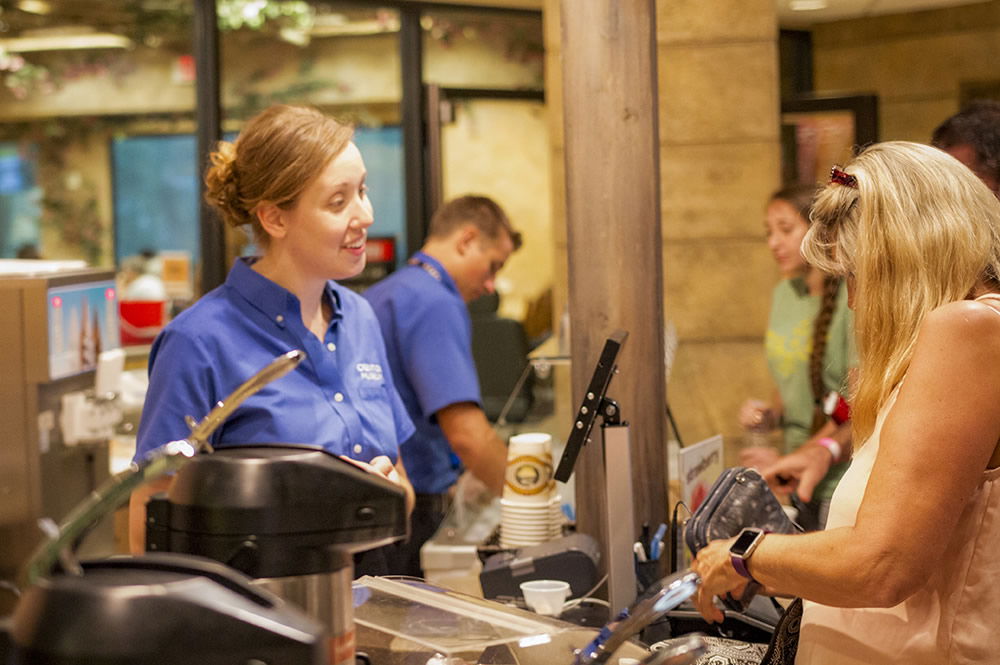 If these reasons get you excited about working for the Creation Museum, we might have a spot for you. Visit our jobs page to learn more about our openings and apply today.