Are you looking for an evening full of action-packed, family-friendly competition? If so, join us in Legacy Hall at the Creation Museum each Saturday evening in February and March (excluding March 31) for Extreme Archery!
What Is Extreme Archery?
Extreme Archery by Archery Tag® is a game similar to dodgeball that is played with only the safest bows and patented foam-tipped arrows. It's virtually painless to get "hit" with an arrow, and you get a great workout while playing this fast-paced game!
Check out this video that illustrates the Extreme Archery experience.
Guests age 10 and up are welcome to participate (children ages 10–16 must have adult supervision), and the cost is only $10 per person. This cost includes everything you need to play, including your foam facemask.
Open Play and Team Play
During open play from 6–8 p.m. on Saturday nights in February and March, players will learn how to shoot a bow and arrow and play Extreme Archery. As players grow in skill and bring or make friends, they can form five-player teams and compete in preparation for a season-finale tournament on April 7, 2018.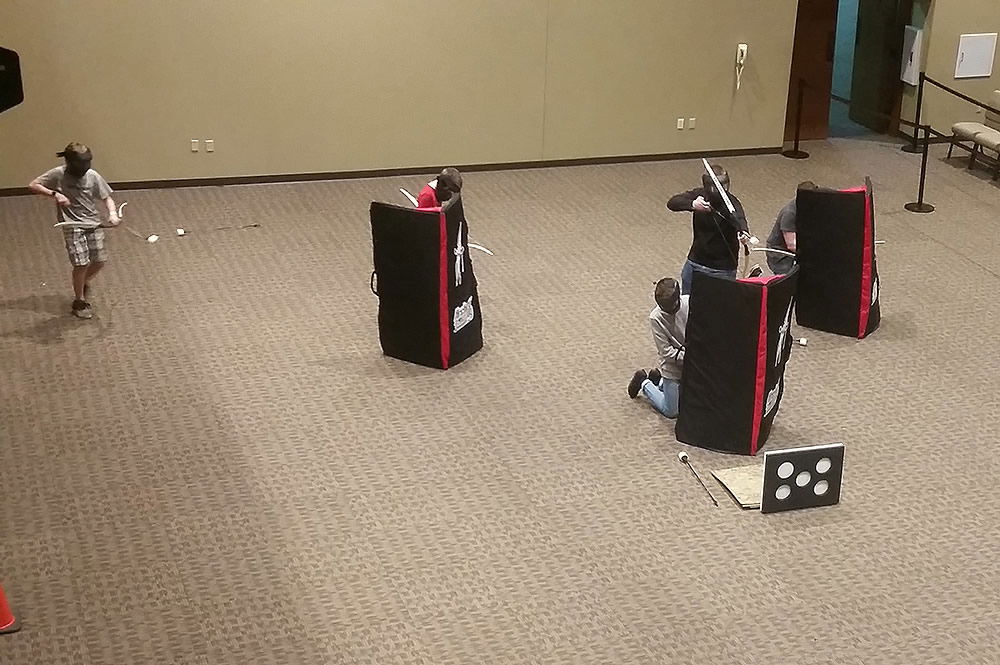 Inflatable T-rex Takes on Extreme Archery
When our friends at Archery Tag® stopped by the Creation Museum last summer, our inflatable T-rex couldn't help but get in on the action. See how much fun he had in this video!
Come enjoy Extreme Archery with us at the Creation Museum! For more information or to register, please visit the event page. And don't forget to share your action photos with us on Facebook, Instagram, and Twitter using #creationmuseum.