On January 19, 2018, the popular Answers News program from our parent ministry, Answers in Genesis, celebrated its one-year anniversary. This twice-a-week Facebook Live program usually features Dr. Georgia Purdom, Bodie Hodge, and Ken Ham live from the Creation Museum and takes a look at science and culture items from a biblical worldview perspective.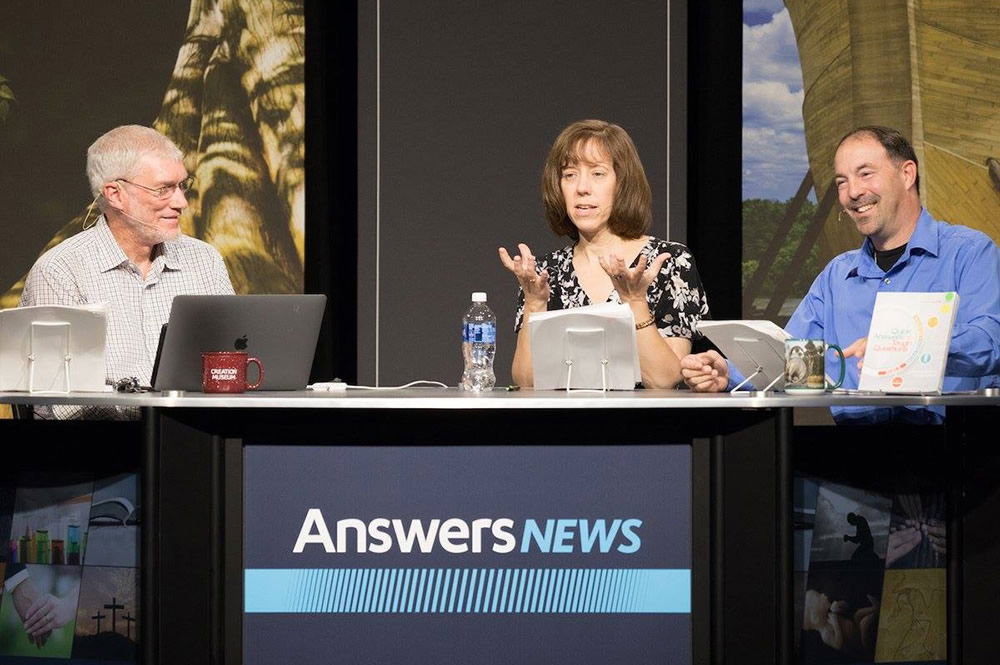 When Answers News started last year, the Answers News team recorded live from a small studio, but they have since moved to a beautiful set on the Legacy Hall stage. The program is now filmed before a live studio audience of Creation Museum guests from all over the world!
If you visit the Creation Museum on a Monday or Thursday,* be sure to head down to Legacy Hall before 2 p.m. (ET) to be part of the live audience for an Answers News broadcast! You won't want to miss this informative, half-hour program. Each episode provides solid, biblical answers to the issues of our day presented by the Answers News team in an engaging way.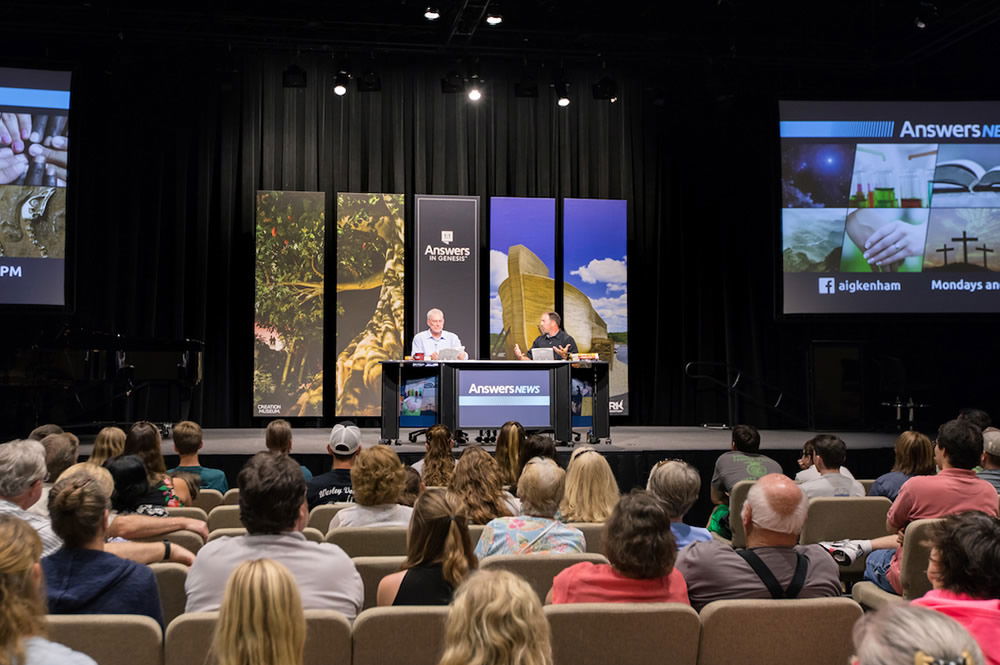 Want to know what you will experience when you join us for an Answers News broadcast? Check out our one-year anniversary episode in the video below!
Like Ken Ham's Facebook page to catch each episode of Answers News, which are also archived on the Answers in Genesis YouTube channel.
Start planning your trip to catch Answers News in person today! Share your favorite photos and memories for your visit with us on Facebook, Instagram, and Twitter using #creationmuseum.
*Please note: The Answers News schedule subject to change.