Are you looking for a unique experience for your next date night or friends' night out? The Creation Museum has just the event for you! Join us on February 9, 2018, for An Evening to Remember: Art in Motion.
Break out your best suit or finest dress and enjoy an evening of delicious food, moving entertainment, and fellowship. Here is what you will experience during this special event in Legacy Hall.
Enjoy a Catered Dinner
When you join us for An Evening to Remember, you'll enjoy a delicious catered dinner that features prime rib with grilled marinated chicken, red-skinned mashed potatoes with gravy, asparagus, spinach salad with warm bacon dressing, and rolls. For dessert, you'll choose from chocolate torte and red velvet cheesecake.
Watch Art in Motion
Artist Mark Thesken of TheskenArt will speed paint live to an onstage music ensemble, blending piano, strings, and vocals for an inspiring presentation depicting creation. The original commissioned paintings created during the performance will be given away at the end of the event.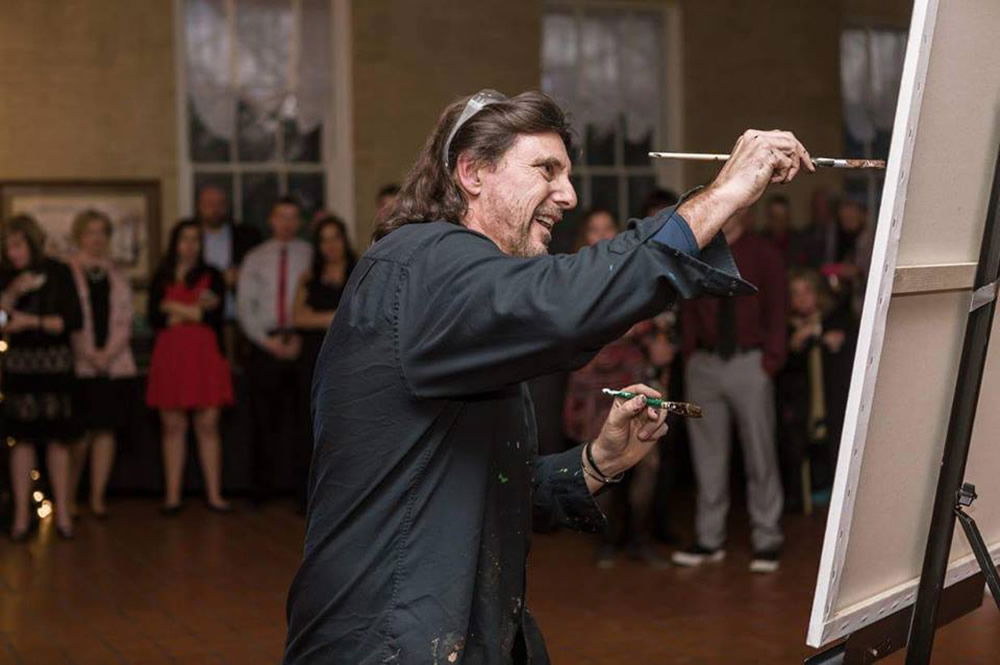 Make Your Reservations Now!
The cost to attend this unique event is $37.50 per person. This event sells out nearly every year, so be sure to reserve your tickets today! Please call (800) 721-2298 to make reservations. The deadline to register is January 26, 2018.
For more information, please visit the event page. We look forward to enjoying this special evening with you. Share your favorite pictures from An Evening to Remember with us on Facebook, Instagram, and Twitter using #creationmuseum.