After 10 years, the Creation Museum is ready for some major changes! "Operation Upgrade" will keep key technologies at the cutting edge and add important new exhibits that testify about the clarity of Scripture.
"Operation Upgrade" will be completed in three phases throughout 2018 and 2019. Here are the changes that are coming to the Creation Museum in each phase.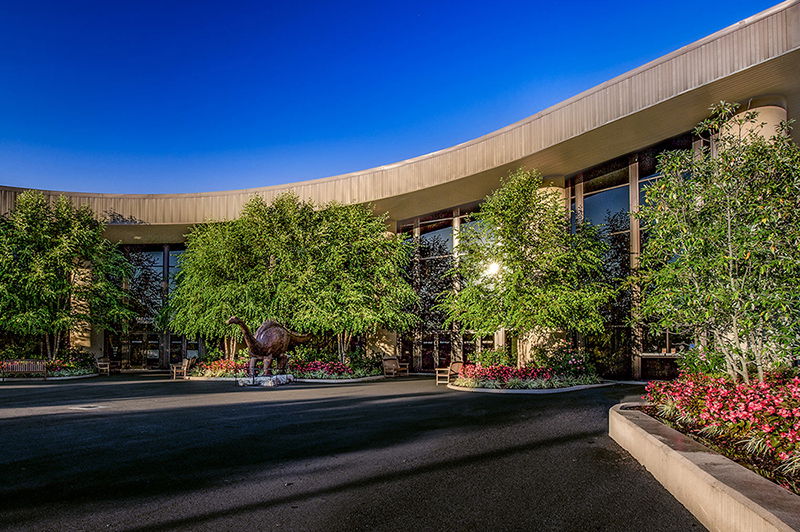 Phase One
We have been experiencing record crowds since the opening of our sister attraction, the Ark Encounter, so this upgrade will quickly help us alleviate congestion and improve the guest experience. Fabricators have been removing "choke points" throughout the museum and will be installing a much-needed restroom at the beginning of the 7 C's walk through biblical history.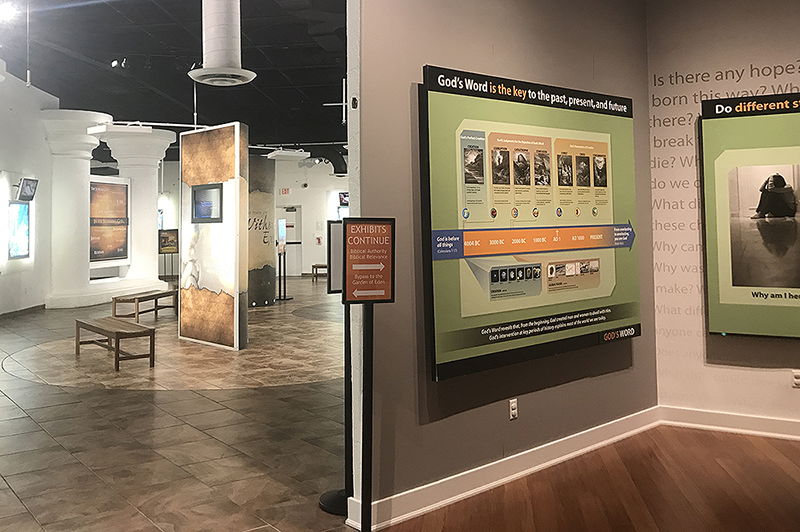 Phase Two
Phase Two includes renovating and upgrading the technology in our Special Effects Theater. This cutting-edge 3D theater will utilize the latest technology you can see at premier secular attractions. We'll show a 3D film on Genesis, and we'll continue to show our popular Men in White program.
Our talented staff will also produce a spectacular new program for this theater to proclaim the clarity of God's Word beginning in Genesis. If we can begin the construction in January, this fantastic upgrade will be operational by springtime.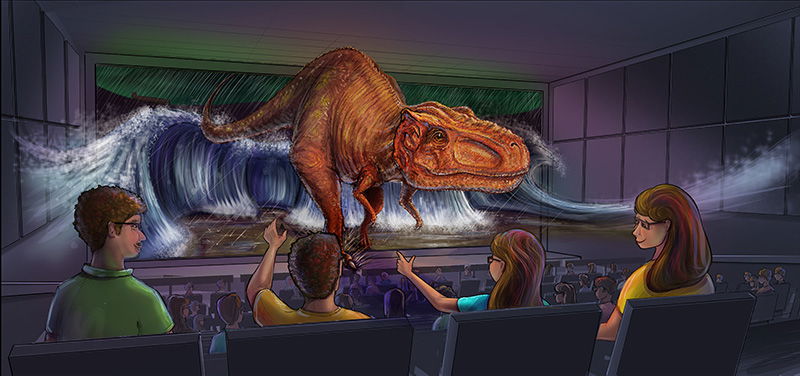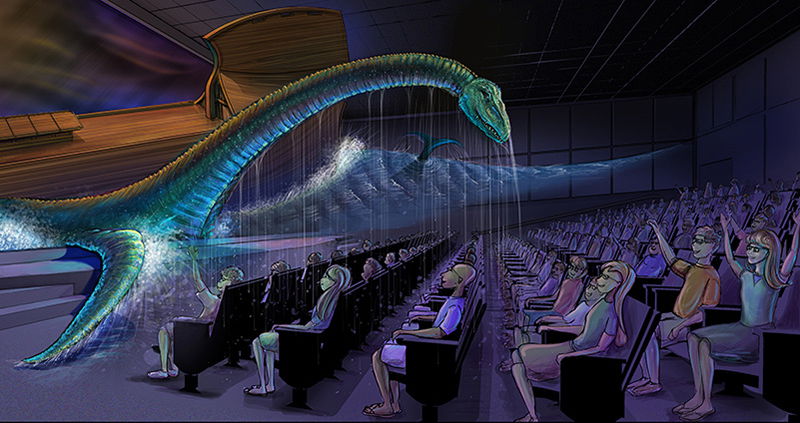 Phase Three
In addition, for the first one-third of the museum's walk-through exhibit area, we're going to build new displays that explain why Genesis and biblical authority really matter. Based on Ken Ham's book The Lie, which, other than the Bible, is the "textbook" of our parent ministry, Answers in Genesis, this entire area will be renovated to have a new look.
Striking exhibits will deal with the battle between God's Word and man's word, to help guests understand the true foundation of the authority of God's Word and how it impacts the gospel message.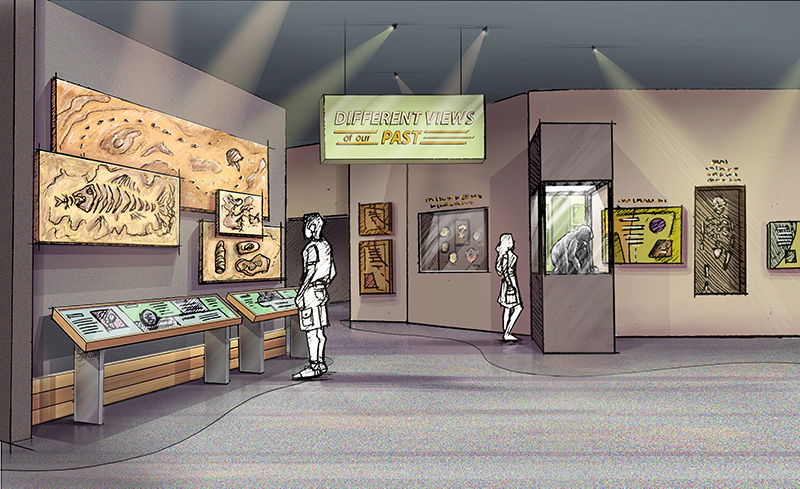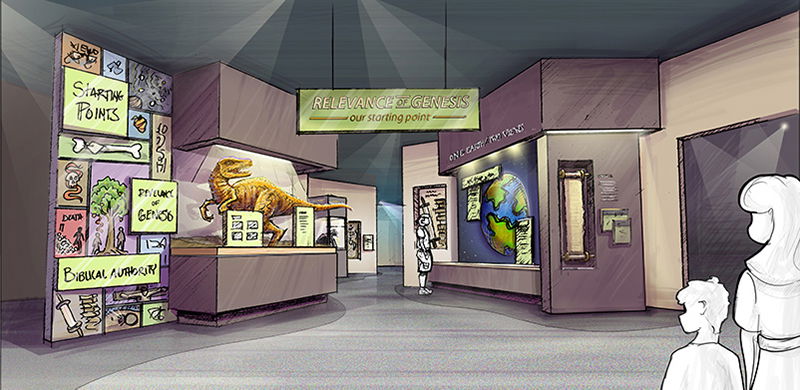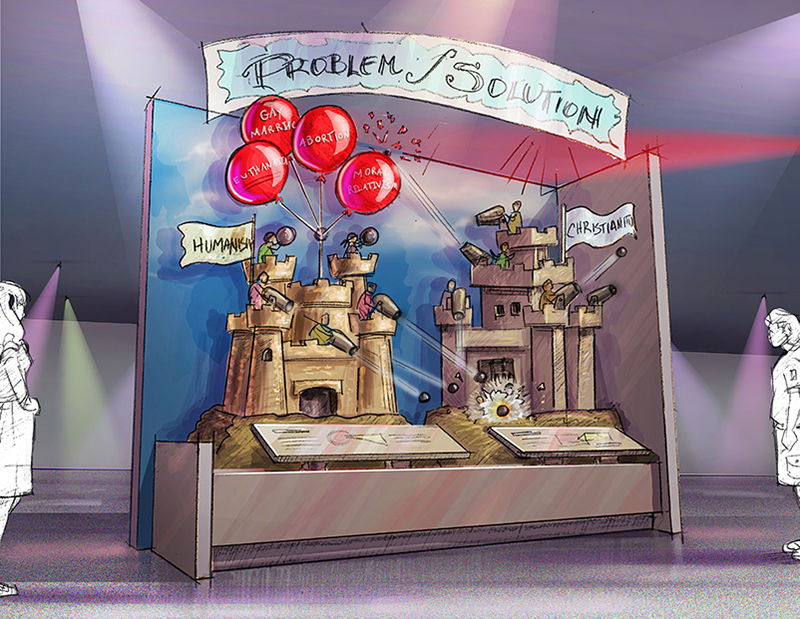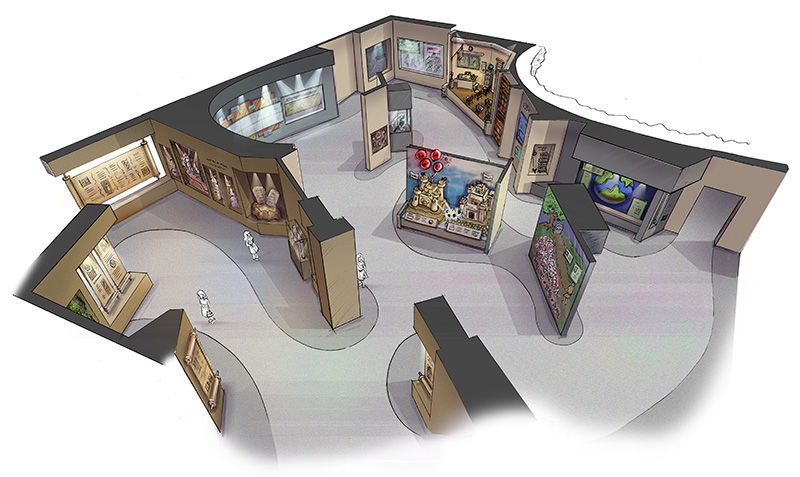 Designers and fabricators will start design and construction of the exhibits in early 2018 and install them in 2019. Our goal is to open the new exhibits by Memorial Day 2019.
Double Your Impact
We are thrilled to share with you that several generous supporters have made a $1 million year-end matching gift commitment to fund these Creation Museum upgrades! This means that any gift made before December 31 will be matched dollar-for-dollar up to $1 million.
You can make a year-end gift at AnswersinGenesis.org/donate.
We're very excited about these new improvements. They will not only be an enormous upgrade for the museum and greatly help with traffic flow, but they will also help present the clear teaching of God's Word to the church and the world even more powerfully than they do now.