In May, we introduced our newest exhibit, Christ, Cross, Consummation, which is designed to teach people about Jesus Christ from Genesis to Revelation and clearly present the gospel. As you walk through the exhibit, you will see depictions of events in Jesus' life and learn about how he fulfilled the Old Testament prophesies, including the details of his birth.
As Christmas Day approaches, we invite you to pause and consider the joyous biblical account of Christ's arrival.
The Arrival of the Savior
The prophets foretold the birth of the Savior who was to come, and "in the fullness of time" (Galatians 4:4) God announced to Mary, through the angel Gabriel, that she would bear a son called the "Son of the Most High" (Luke 1:32). She wondered how this could be since she was still a virgin, "and the angel answered her, 'The Holy Spirit will come upon you, and the power of the Most High will overshadow you; therefore the child to be born will be called holy—the Son of God' (Luke 1:35).
A decree went out from Caesar Augustus that each person was to be registered for the census in their home town. Joseph traveled with his betrothed wife, Mary, to be registered in the city of Bethlehem. "And while they were there, the time came for her to give birth. And she gave birth to her firstborn son and wrapped him in swaddling cloths and laid him in a manger, because there was no place for them in the inn" (Luke 2:6–7).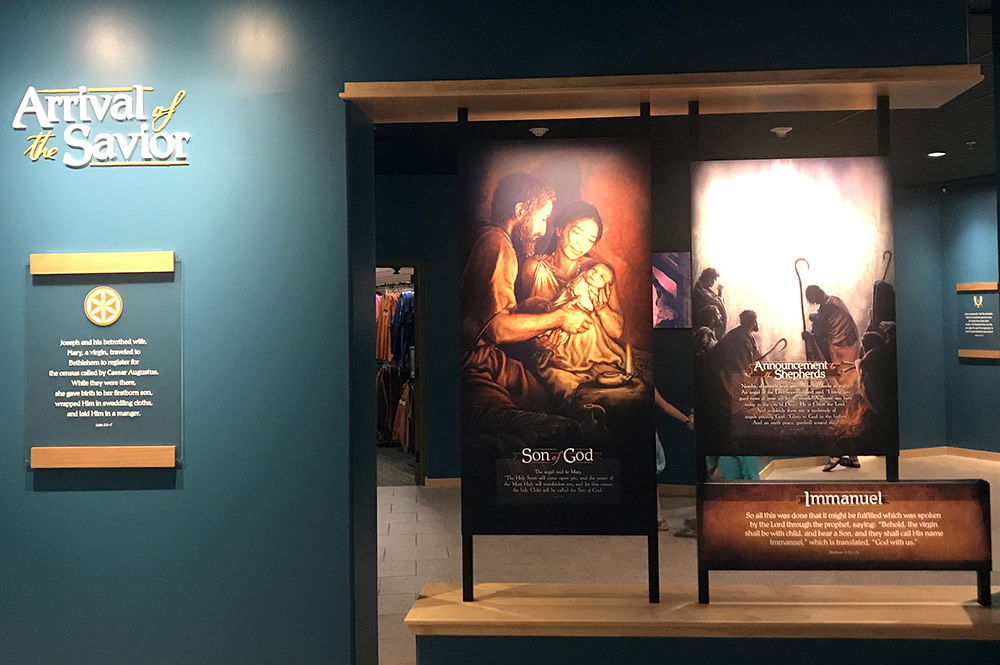 The angels rejoiced at the birth of the Savior and announced the good news to nearby shepherds who were tending their flocks.
And in the same region there were shepherds out in the field, keeping watch over their flock by night. And an angel of the Lord appeared to them, and the glory of the Lord shone around them, and they were filled with great fear.

And the angel said to them, "Fear not, for behold, I bring you good news of great joy that will be for all the people. For unto you is born this day in the city of David a Savior, who is Christ the Lord. And this will be a sign for you: you will find a baby wrapped in swaddling cloths and lying in a manger." And suddenly there was with the angel a multitude of the heavenly host praising God and saying, "Glory to God in the highest, and on earth peace among those with whom he is pleased!" (Luke 2:8–14)
The first Christmas fulfilled the prophecies and promises of the Old Testament—the birth of the Savior, Immanuel "God with us," as prophesied by Isaiah (Isaiah 9:6).